Your Quick Answer:
To know if someone blocked you on iPhone Or iMessage, you should know if you do receive a response to the automated message you sent, then you are not on that person's block list.
If you receive a notification, that failed to be sent or something similar, that clearly implies something is wrong. Also, the call automatically getting disconnected means the same.
On iPhone, messaging services are exclusively handled by "iMessage". One can easily find who blocked your number via iMessage.
The method to check so is similar to the above-mentioned one. If someone blocks your phone number, then the iMessage will ask you to send a text message.
There are some other ways too if you want to check if someone blocked you without calling.
How To Know if you're Blocked on Someone's iPhone:
If you want to confirm if you're really blocked by someone on your iPhone then look at the below reasons:
1. iMessage Shows Delivered:
iMessage operates the messaging functions of all apple devices, from the cloud. Here, when discussing, how to find out if someone has blocked you or not, the first thought that arises to mind is the iMessage service.
iMessage can effectively notify you if the message is delivered to the targeted person or failed.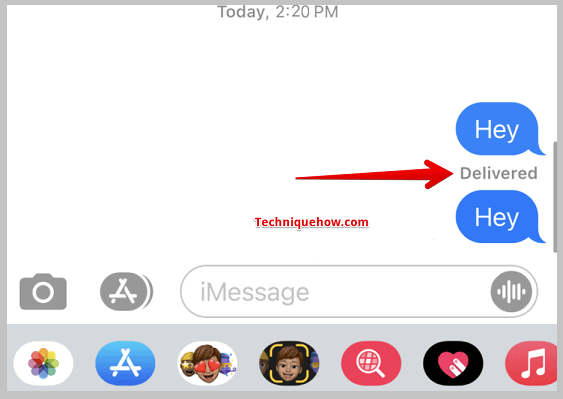 If you sent a message to someone and you received a notification of "Delivered", it means the message is sent to the targeted person's phone without any problem. That ultimately concludes that your phone number is not blocked by that person.
Simply put, if it shows 'Delivered' on sent messages, you're not blocked.
"Message Delivered = Not blocked"
2. Display 'Send as Text Message' Notification:
In iPhone, both iMessage and text message are used to send messages, but the major difference between the two is, that iMessage uses an internet network to send a message while text message is sent simply over the cellular network. Also, the iMessage appears in a blue bubble, whereas the text message appears in green.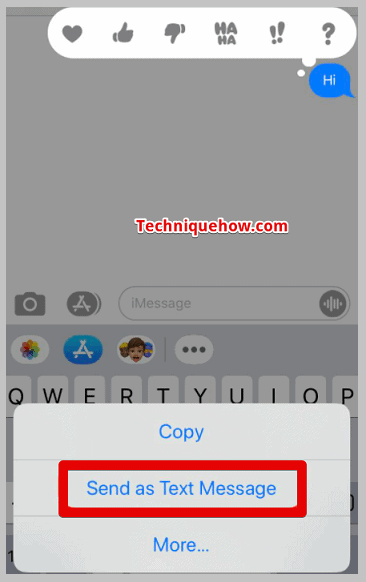 Whenever you get a notification to send the respective message via 'Text Message', know that your phone number is blocked by that person.
Also, if someone has blocked your phone number, then your text message will automatically get blocked, and the person will never receive your message.
How to Confirm if You're Blocked on iPhone:
There are several ways that you can take in order to confirm if you're being blocked on someone's iPhone.
Let's check these steps out:
1. First send a message on iMessage
In iMessage, when you sent a message and it gets delivered, then under the message, the "Delivered" tag will be displayed. But if in case your phone number has been blocked by someone, you won't see the sign under the messages. All these intimations state that your phone number is blocked.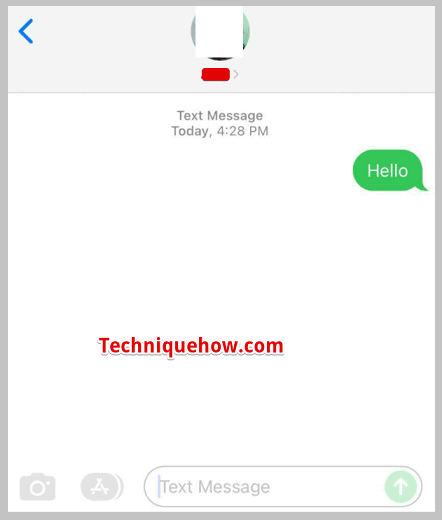 However, if you see something other than delivered under the message, then the reason might be something else.
To confirm this, let's try another way:
2. If failed, just call
If the message failed to deliver, the next option you have is "Call", make a call. Via calling you can quickly get to know whether your phone number is free or blocked.
So, here, on iPhone, the system is in a way that, if you call someone and the call automatically gets disconnected, then your number is blocked by him.
Also, if the call rings once and goes to voicemail, this too indicates the block.
3. Try New Phone
At last, if nothing works, the best option is to try to call from another new phone. If the call rings, the answer to your question is simply YES, your phone number is blocked. And if not, then might be the problem on the other person's end and not yours.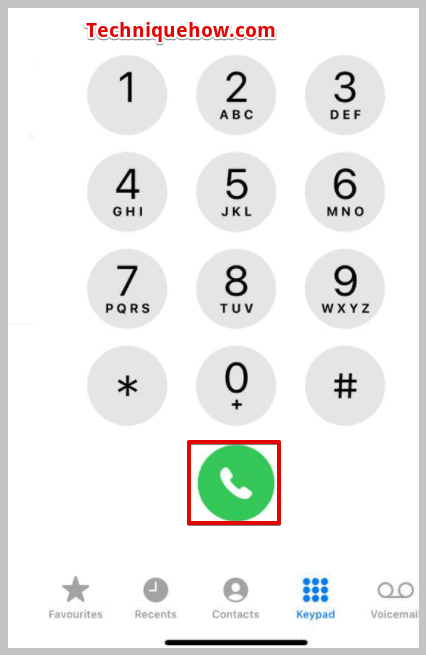 Many times, simple methods give accurate results. Hence, if the call goes through with a new number, then it means the previous number is blocked, or if faces an issue with a new number as well, the reason is something else.
The Bottom Lines:
Well, above mentioned method has many times given a positive result, hence can completely rely on them. However, the best and quick method according to me is to try to send a message or call from another number, you will quickly get your answer.
Also Read: