✎ Key Points:
» You can tell if someone is online on LinkedIn by spotting a solid green circle on their profile, indicating their active status.
» You can just use additional cues such as the timing of their profile activities or checking when they reply to comments on their latest posts to gauge their online presence.
» Look for indicators like an available phone status, represented by a green circle with a white dot, or a black dot, signaling push notifications are enabled, offering insights into the user's LinkedIn availability.
How To Know If Someone Is Online On LinkedIn:
Look at these things below to know if someone is online on LinkedIn:
1. Check Solid Green Circle on Profile
If you want to find out if someone's online on LinkedIn, you need to check for the solid green circle around his profile. The solid green circle around the LinkedIn profile indicates that the user is currently using LinkedIn and is online.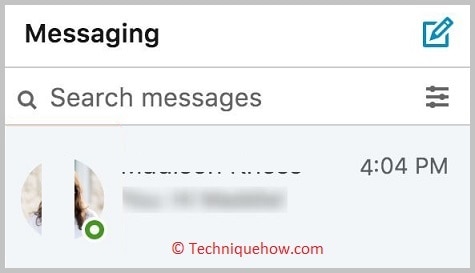 Therefore, when someone is online on LinkedIn, it's a good chance or time to get to talk to the user or message them about your doubts or queries that you want to ask him or her as there is a good chance that you'll get an instant reply to it.
You need to send a message to the user and the user will be instantly notified about the message.
2. Check His Activity
Another way to check and find whether the user is online or not is by checking his profile activities and seeing the timings of the posts.
When you go to someone's LinkedIn profile, you'll be able to check and see all the posts that he or she has uploaded from the latest to the oldest.
You need to check the latest posts under All Activity and see their time.

If it's posted very recently such as a few minutes ago then there is a good chance that the user is online.
But if it was posted a few days ago it's not certain whether the user is online at that current moment on LinkedIn or not. Only if the last added activity is too recent, do you have a good chance of getting the user online.
3. Comments & Reply on Posts
Checking the comments or replies to the comments of the posts can also help you find out whether someone is online on LinkedIn or not.
The comments that are posted on the articles or activities of LinkedIn show you the hours when it was posted from which you can get to know the last seen hour or check if the user is online.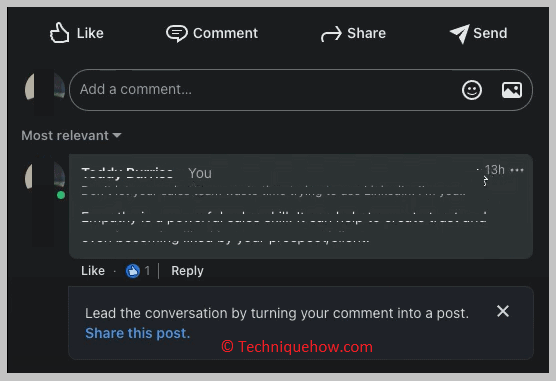 You need to scroll down to the latest post and then go to its comments section. Once you're in the comments section, you need to check the comments of the user in the posts or look for his replies to others' comments.
If he has replied to it very recently, then it means that he's still online.
How to Manage Active Status on LinkedIn:
If you want to manage your active status on LinkedIn, you need to know the steps to turn on or turn off the active status. Below you'll able to know how to do it.
🔴 Steps To Follow:
Step 1: First, you need to click on the Me icon at the top right corner of the homepage.

Step 2: Then you need to be on Settings and Privacy.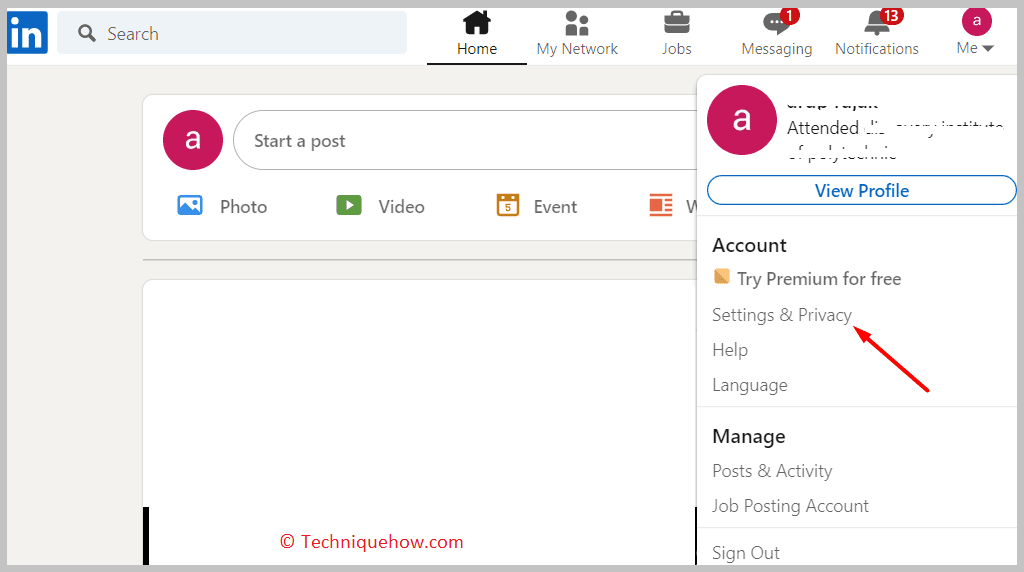 Step 3: Next, you need to click on Visibility from the left sidebar.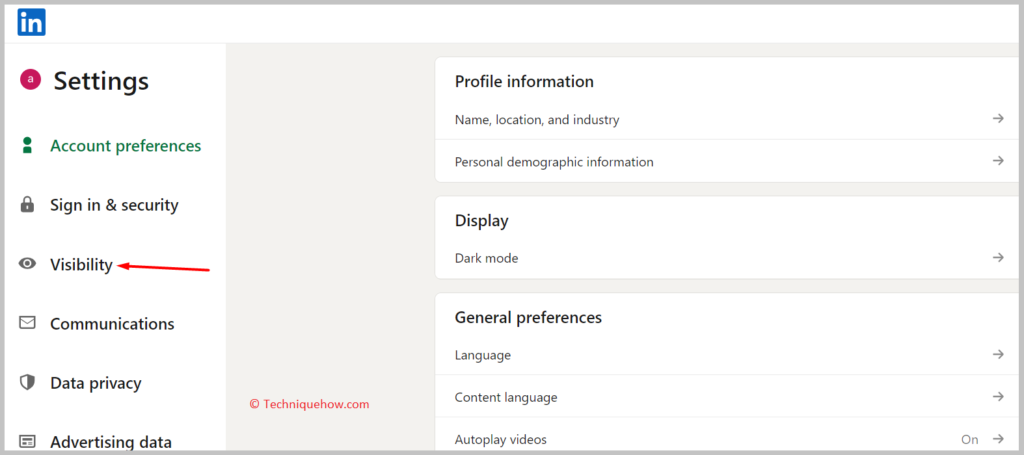 Step 4: Then click on Change next to the Manage active status.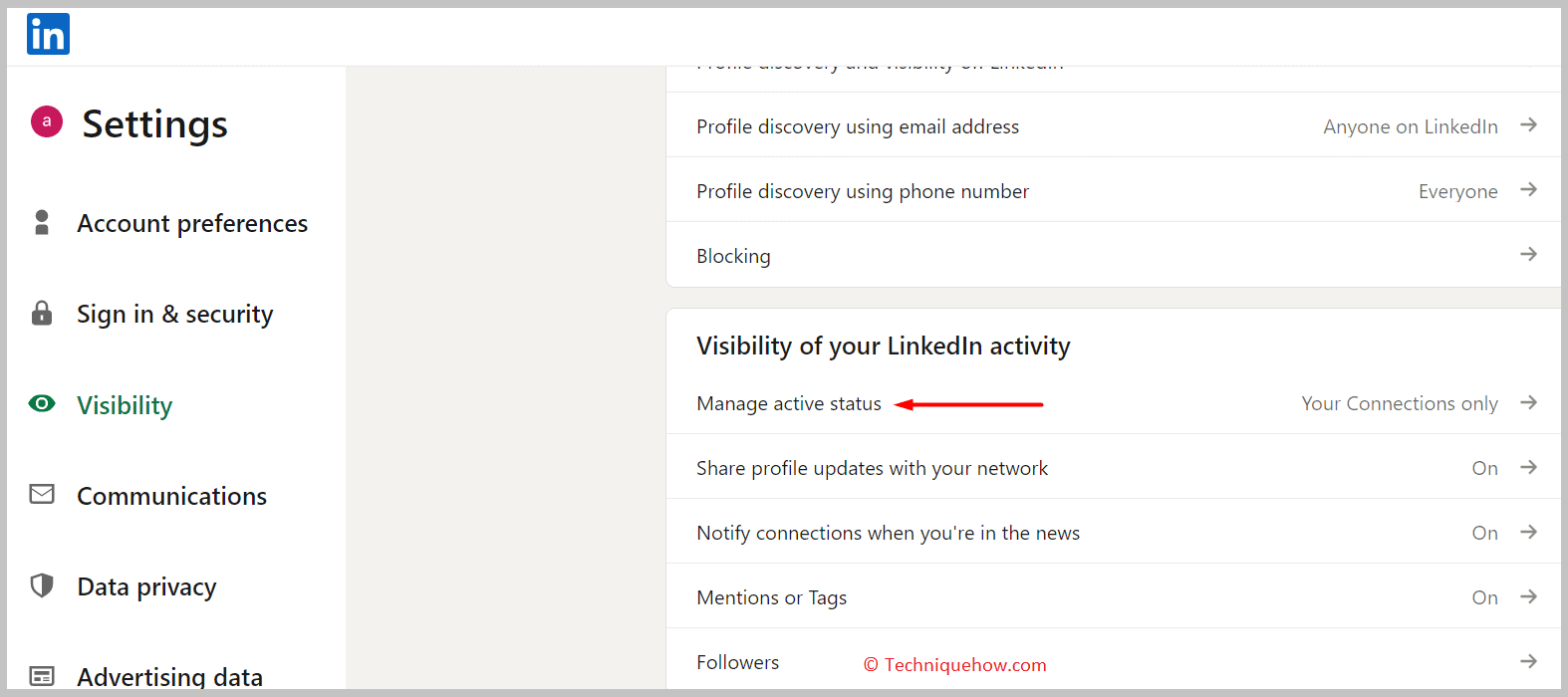 Step 5: Choose who can see the active status: You Connections only, All LinkedIn members, or No one.
Step 6: To make it visible to all select, LinkedIn members.
Step 7: To turn it off select No one.