Your Quick Answer:
To know if someone muted you on WhatsApp, first of all, send him a message and wait for the reply if that gets double ticks but not replied instantly then that most probably you're muted.
If someone just muted you on WhatsApp you would notice a delay in getting replies to your message but the message actually delivered to the person. If he had muted your profile on WhatsApp then he only would not receive any notifications from your activity on WhatsApp.
But, if you have muted someone then you would notice the cross-speaker icon on the chat and even if you delete the chat the settings will remain the same.
There are two circumstances, either the person can mute you totally for your calls and messages or just mute your status. Although, there are many ways to see WhatsApp statuses.
There are many other methods as well like adding a status on WhatsApp and then waiting for the person to view that and if he does not then you can be sure that the person has muted you on the status on WhatsApp.
How to Know if someone Muted you on WhatsApp:
If you want to find out if someone muted you on WhatsApp then you can check this without using any apps or tools.
To know if someone muted you on WhatsApp,
Step 1: First of all, send a text message to the person and this gets instantly double tick but not blue.
Step 2: Although, blue ticks mean seen. If the person turned off read receipts you would not know.
Step 3: Just send a voice message to him and if he hears that then he will be caught.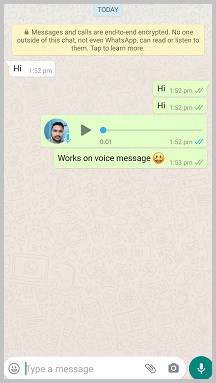 Step 4: Now when the person reads the voice message, you will see those blue ticks even though he hides.
That's all you've to do.
How to Know if your status is Muted on WhatsApp?
If you're wondering whether it is possible to find out if someone muted your status then this is possible by adding status and waiting to be viewed by the person you want to spy on.
If you think someone you know has muted your WhatsApp status, there is a way to find it out:
Step 1: First of all, add a video to your WhatsApp status.
Step 2: Go to status privacy on your WhatsApp and tap.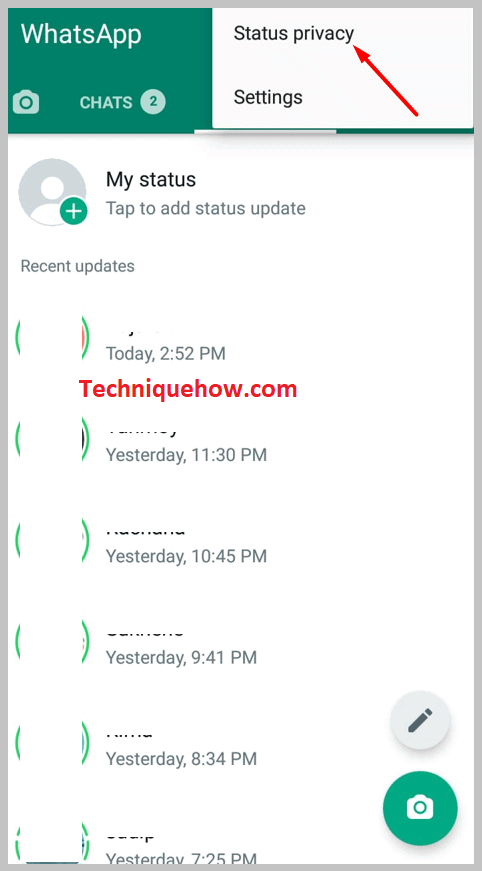 Step 3: Select the 'Only share with' option. Your contact list will pop up. Select the person you want to check.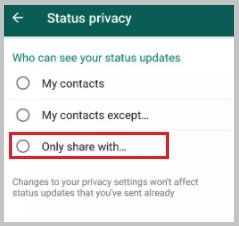 Now, update the status and wait.
If your friend has seen your status, you can find it in the viewers' list in your status.
If you didn't get any views, then it is likely that your friend has muted your status.
What Happens if Someone Muted you on WhatsApp?
There are many things that happen when you want to find out if someone muted you.
1. Notifications won't be received:
When you ping someone who has muted you on WhatsApp, that person won't receive any sound or vibration.
If someone just muted you then your chats can get notifications for him but he won't get any notifications if you reply to his messages.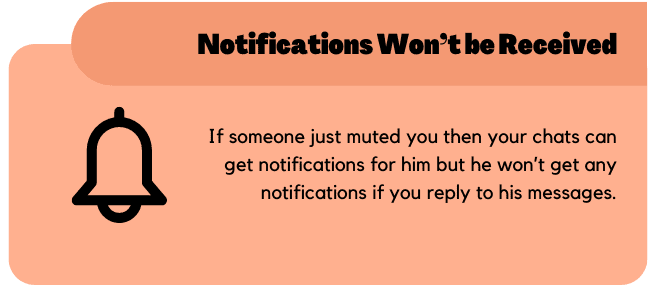 Make sure that your friend's mobile is not in silent mode because the above solution doesn't do any favor while in silent mode.
2. Messages will be received if muted:
There will be no effects on your chat on WhatsApp as you can still get your incoming messages and they still can read them.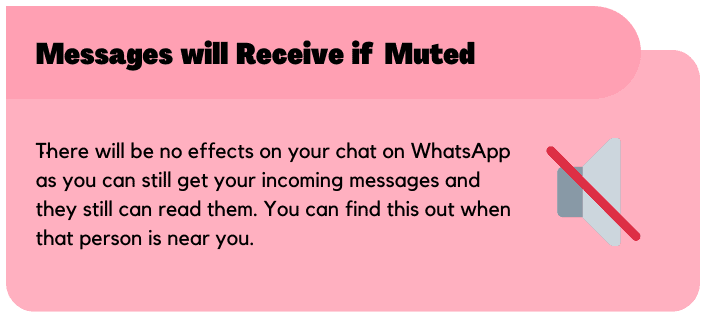 You can find this out when that person is near you. You can send a voice message and this will notify you about the 'Read receipts' even if it is turned off from the person's end.
WHAT HAPPENS: Mute Vs Block on WhatsApp
There is always an option to limit someone when you feel they are crossing their limits. WhatsApp has two options which are muting and blocking.
If Muted on WhatsApp: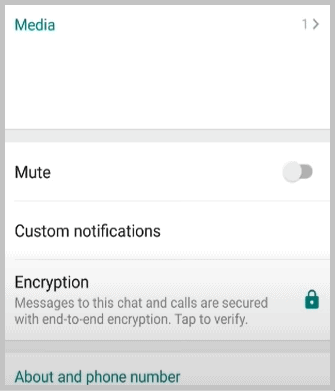 Muting someone on WhatsApp is just a temporary relief.
You can opt for it when you feel their messages are annoying and you don't want to spend time reading them.
The person will be able to send you messages and see your status, and everything, irrespective of whether you muted them or not.
You will receive all their messages, but it is up to you whether to read those or not.
If Blocked on WhatsApp:
Blocking someone on WhatsApp is permanent. Go for it when you have decided not to hear from them ever again.
When you block someone, it is exactly like blocking that person from your life.
You won't get any messages from that person and they go completely unnoticed.
You won't receive any notification and that person won't be able to see your last seen or statuses. You too cannot see their profile pictures and statuses.
But, when it comes to group chat, the person will see everything you post.
How to View Status on WhatsApp if Muted?
You may have muted some of your friend's statuses, but that doesn't mean that you can't see their statuses.
To see someone's status that is muted,
Step 1: First of all, go to the WhatsApp status section.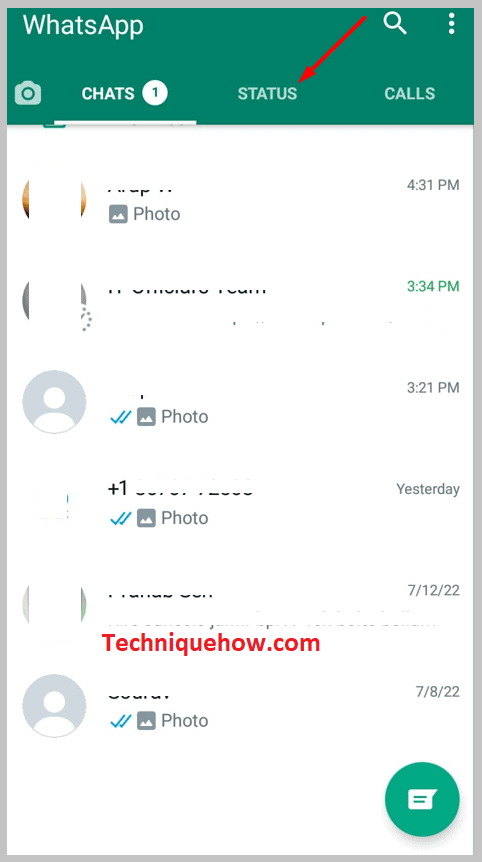 Step 2: You will see recent updates first. Scroll down till you find viewed updates.
Step 3: Continue to scroll down so that you find muted updates.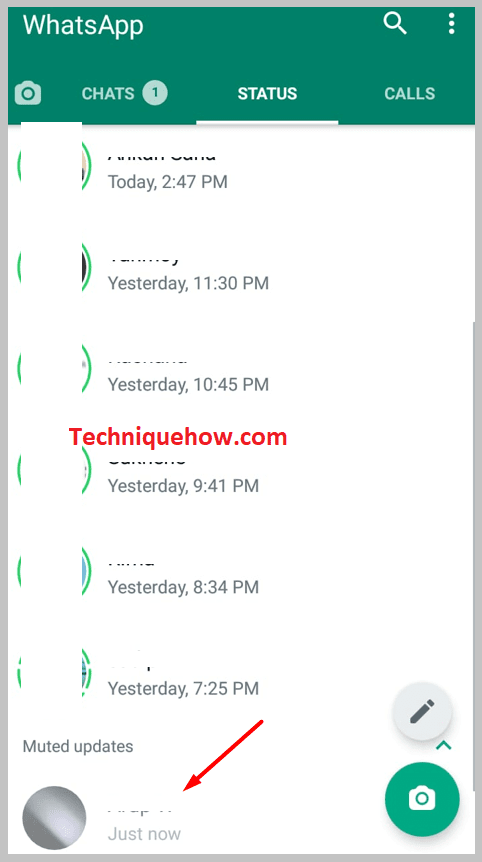 Step 4: There, you can see all your muted contacts' statuses.
That's all.
The Bottom Lines:
This article explains the ways to know if someone muted you or your status on WhatsApp and the methods mentioned here are extremely easy. Although it's the assumption that you make to know if someone muted you on WhatsApp.
Also Read: