Your Quick Answer:
If your Twitter is being monitored or think it is hacked then check your account's past logins and check if your phone got any malware.
If someone is spying on your account, check your tweets' impressions count, replies, and shares.
Use FlexiSPY and mSpy tools to check who stalks your Twitter.
Create a shortened link on Grabify and check who monitors your account.
If you Googled anyone's account or view their videos, they will not be notified.
How to Know if Your Twitter is Being Monitored:
Look at these things to find:
1. You Past Logins
If you want to check if your Twitter is being monitored or not, you can check the past logins of your account. If anyone has access to your account and opens it on any device, you can check it from your account by checking the past logins. If you are using Twitter on your phone,
🔯 For Phone:
1. Click on your Profile icon from the top left corner, click "Settings & Support", and click "Settings and privacy".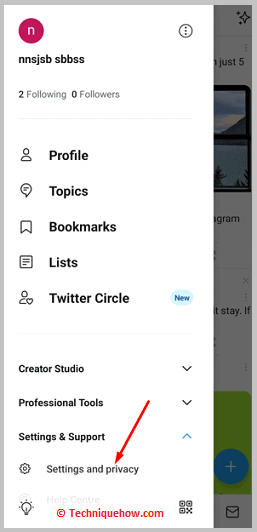 2. Now open the "Security and account access" section and select "Apps and sessions"; you can see your past and active logins here.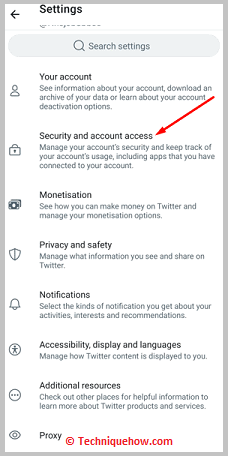 🔯 For PC:
1. Open your account and click "More" from the left side of your screen.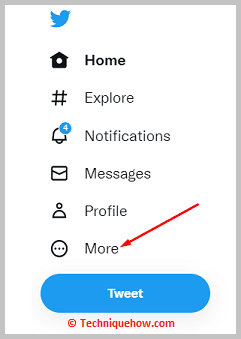 2. Tap "Settings and Support", tap "Settings and privacy".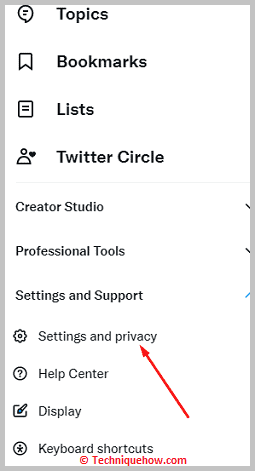 3. Select "Security and account access", and check the "Apps and sessions" page.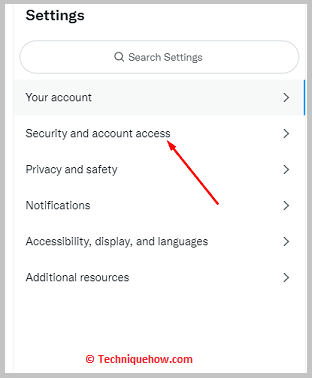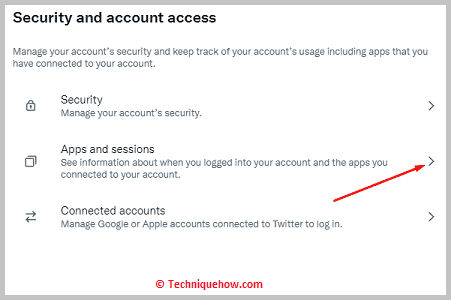 2. Your Phone May Have Malware
If you face unusual activities on your account, then it could happen if you have malware on your device. Sometimes if your device gets malware from any source, it will start functioning, and your device and apps will not work properly.
So make sure you do not have any malware on your PC or phone, and if you have, run an antivirus scan to check and kill it.
How To Tell If Someone is Spying on your Twitter:
Note these things:
1. You Would See Impressions Count on Posted Tweets
By checking the impressions count on posted tweets, you can tell if someone is spying on your Twitter or not. If someone is spying on your account, you would see instant impression counts of more than 1 in viewers' analytics.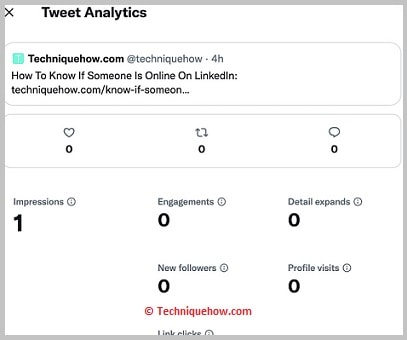 To check it, open the post you just published, click on the "View Tweet activity" option from the bottom side of the post, and you will be redirected to a new window. There you can see impressions, engagements, detail expands, etc.
2. Replies & Shares on Tweets
If someone monitors your profile, the person might reply to your tweets. If you tweet something energetic, those checking your profile might react, comment or retweet your tweet.

You can say that someone is spying on your account if you see an instant impression on your tweets, meaning instant comments, likes, and retweets.
Apps to See Who Stalks My Twitter:
Try the apps:
1. FlexiSPY
⭐️ Features of FlexiSPY:
◘ It focuses on instant messaging and monitors all audio streams.
◘ You can record phone calls, WhatsApp calls, Facebook calls, Hangout and LINE calls, etc.
◘ You can also check the messages and call logs of these platforms.
🔗 Link: https://www.flexispy.com/
🔴 Steps To Follow:
Step 1: Open the FlexiSPY website, choose the plan that supports your budget, and buy it.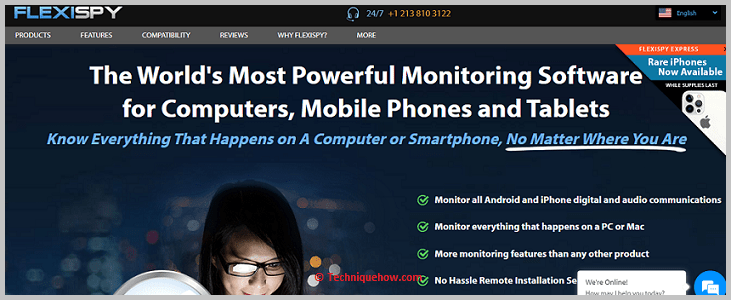 Step 2: After buying the plan, you will get your login credentials, license ID, and other details in your email.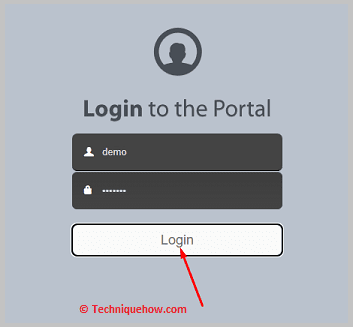 Step 3: Now open the targeted phone, turn off the Play Protect option, and give permission to download apps other than the Play Store from Settings.
Step 4: Open Chrome browser, download the application, give your license ID and activate the app, give all the permission to the app and hide it.
Step 5: Open your device, go to the FlexiSPY portal, log in to your account, open the dashboard, and you can track all viewers on your Twitter profile when installed on the phone.
2. mSpy
⭐️ Features of mSpy:
◘ You can see web browser history with bookmarks and timestamps.
◘ No one will be notified if you track someone's location, calls, contacts, etc.
◘ You can track any social media profiles, text messages, etc.
◘ You can monitor your child, especially for parenting control.
🔗 Link: https://www.mspy.com/
🔴 Steps To Follow:
Step 1: Go to the official webpage of mSpy, create an account, and purchase a subscription plan that is suitable for you.
Step 2: Turn off the Play Protect feature from the Play Store app and download the mSpy installer from the Chrome browser.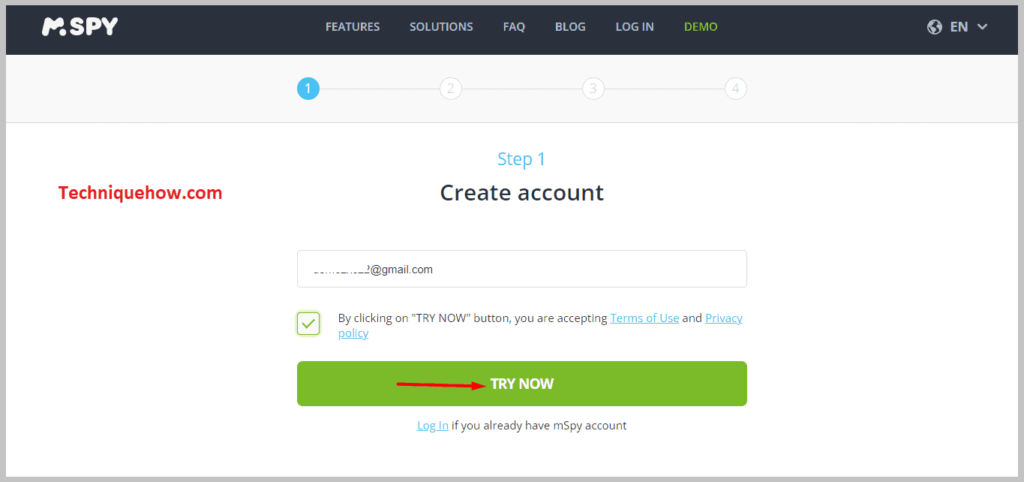 Step 3: After completing the installation, start tracking your Twitter account and find who is stalking your account.
How To Track People Who Monitor Your Twitter:
Try the following steps:
Step 1: Open Grabify and create a shortened link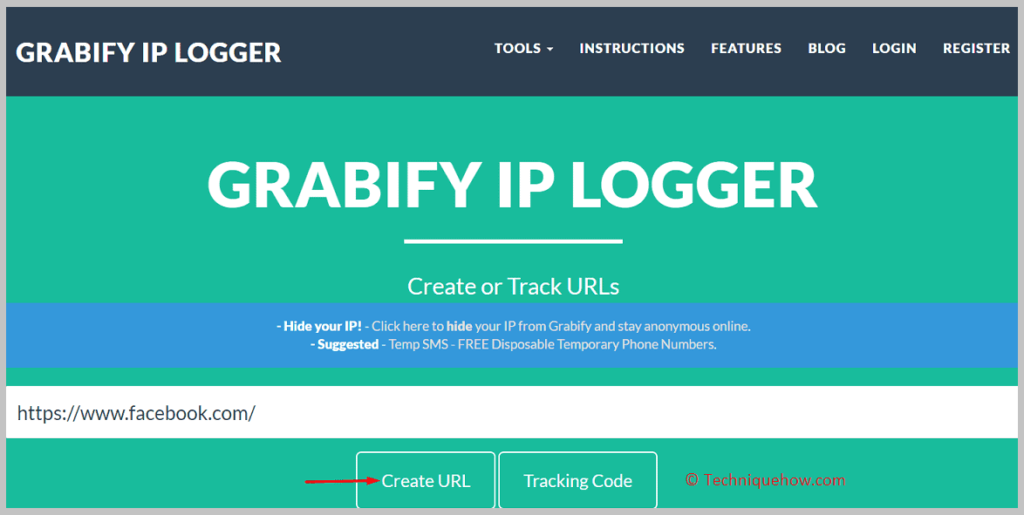 To track who monitors your Twitter account, use the Grabify tool, create a link on Grabify, and paste a URL in the given box; start the process, and they will provide you with a shortened URL with strings and a tracking code.

Step 2: Share the link in the form of a tweet
After creating this link, open your Twitter account and post this link in the form of a tweet to ensure people must click on the link and choose something interesting, like a YouTube link, meme, or video link.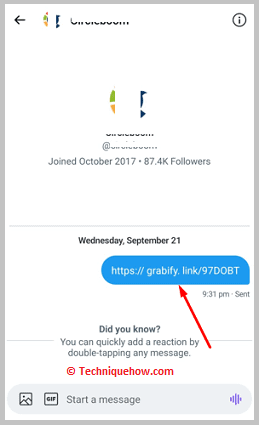 Step 3: Wait till they Click and react to the tweet
Do not share the shortened link as your first tweet; share more YouTube and meme links as your tweet, and then share this shortened link you created.

Step 4: Track the IP address and location
Those who will click the link can track him. To do that, go back to Grabify, enter the Tracking code you got earlier, and tap the 'Tracking Code' option. After that, you can track the person's location.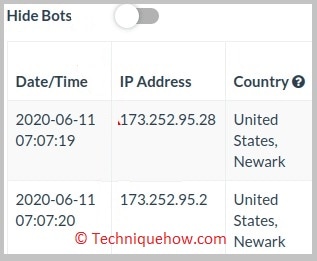 Frequently Asked Questions:
1. Is it anonymous if you don't have a Twitter account?
Yes, if you don't have a Twitter account, it will be anonymous, but it also depends on the other details found on the internet related to you.
The account will not be anonymous if there are enough details to identify you on the internet. Twitter also increases privacy, so it will be tough for anyone to use Twitter anonymously.
2. Can someone see if you have Googled their Twitter account?
Nobody can tell you if you have Googled their Twitter account because Twitter does not have this feature. If someone Googled, opened your Profile, and reacted to your tweets, you can see it; otherwise, you cannot.
3. Does Twitter tell you who viewed your video?
Twitter does not have any features which will show you who viewed your video on Twitter. They only show you if anyone reacts to your tweets, likes, comments, or retweets, then you can see it from Tweet activity; otherwise, you can not see it.
Also Read: