✎ Key Takes:
» If you see the error looks like another app is blocking access to Google Play then, first of all, disable the "Draw Permission" of the application.
» Another fix is, to uninstall the recent Google updates and the newly installed application.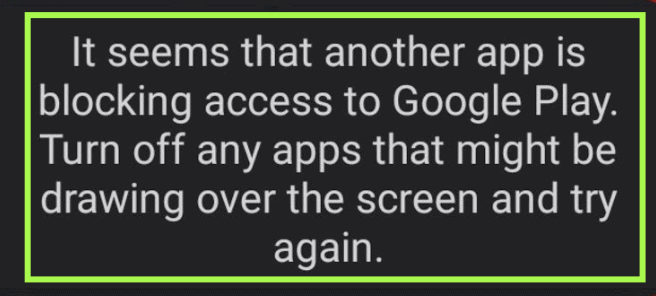 Looks Like Another App Is Blocking Google Play:
This message is typically seen when you're trying to download or update an app from the Google Play Store.
This means that there might be another app on your device that is causing a conflict or interfering with the Google Play Store's functionality.
If you notice this message, the first thing to do is check if you have recently installed any new apps or made any changes to your device settings. Sometimes, certain apps or settings can create conflicts that block Google Play from working properly.
Also, make sure that your device has a stable internet connection and sufficient storage space available, as these factors can sometimes affect app downloads and updates.
However, if you're still facing the issue, a quick alternative fix you can try is clearing the cache and data of the Google Play Store app. This can help resolve any temporary glitches or conflicts that may be causing the blocking message.
How To Fix: It Seems That Another App Is Blocking Google Play
There are some fixes that you can try when you see such issues:
1. Close All Apps from Taskbar
You might have noticed, that when so many applications are working in the background, that is, 'open' on the taskbar, other activities on the device, do not function properly.
Hence it is recommended, that whenever you face a problem in accessing something on the device, first of all, "remove all the apps from the taskbar" and refresh the device.
Also, turn OFF the internet network, and after a while, restart/reboot your device.
This will help your device processor to rest for time being and after a moment will help it to start working fresh.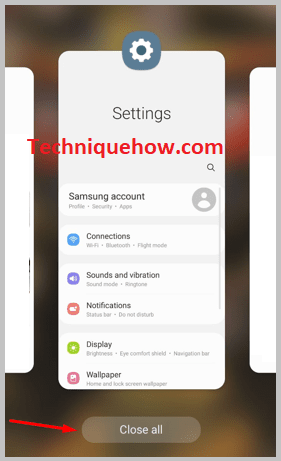 2. Disable Draw Permissions
This is a very common habit of all users to hit the "Allow" button after installing any application.
In general, there is not much harm in that, because, unless and until, you will do not provide proper access to the application, it won't work properly.
But sometimes what happens is, the application who have permission to process above all, starts blocking access to other application.
🔴 Steps To Follow:
Step 1: Open your device's "Settings".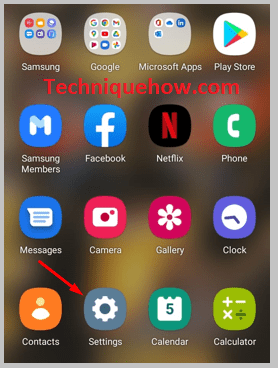 Step 2: Go to the "Apps" tab.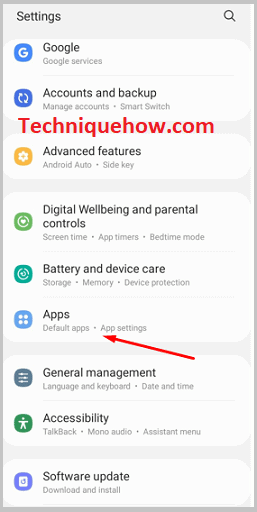 Step 3: Over there, click on the "three dots" in the upper right corner of the screen and select "Special Access".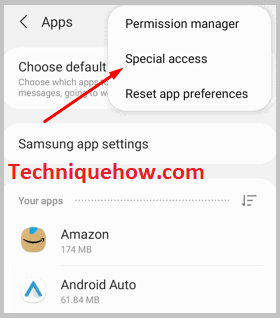 Step 4: Next, from the appeared list, select the "Appear on top" option and disable the permission of all the applications.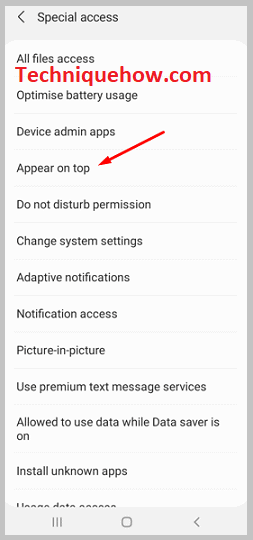 Step 5: Now, refresh your device and check the working, where you were facing issues.
3. Uninstall Google Play Services Updates
If you have recently started facing the issues of another app blocking access to Google Play store downloads, then it might be due to the recent "Google Play Services updates".
🔴 Steps To Follow:
Step 1: Open your device's "Settings".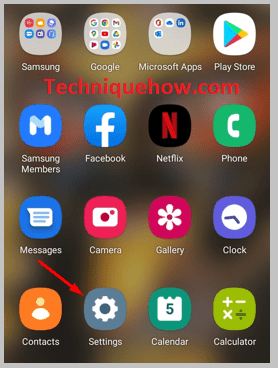 Step 2: Go to the "Apps" section and scroll down to > "Google Play Store".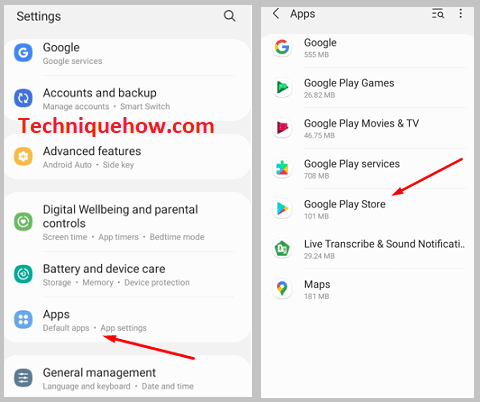 Step 3: Now, on the "App Info" page, click on the "Three dots" in the upper right corner of the screen.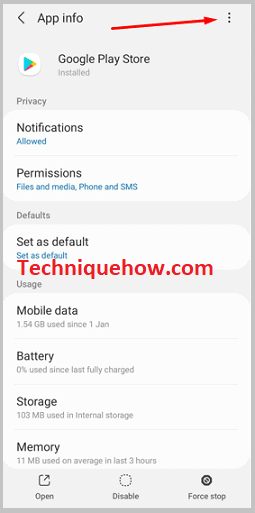 Step 4: Once you click, "Uninstall Updates" will appear over there. Tap on it > Confirm it and done.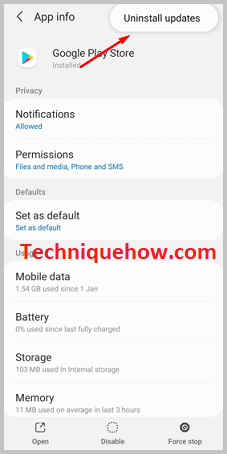 Step 5: Now, go back to Google Play Store, and try to download any application or try accessing the application in which you were facing problems.
4. Uninstall Recently Installed Apps
Lastly, check your recent installation. You have to check, which application you have installed recently on your device and what is its basic working.
It is very much possible, that you might have installed an application, which is blocking the smooth working of existing applications on your device.
Hence to fix this, find the recently installed apps and uninstall that application. Once done, check to access Google Play Services. 
Why Do You Fail to Access Google Play:
There are some reasons why you can't be able to access Google Play:
1. Recent Updates on Google Play Services
For every application or system to work smoothly, it requires constant updates. Google Play services are an important integral part of the mobile application, which, if do not receive continuous recent updates, will surely create a problem.
Google Play Services usually does not fail to access; however, it might happen due to either no recent update or a bug/junk-related problem.
Hence, the first and foremost thing you should do after coming across this problem, is, check the updates.
🔴 Steps To Check Updates:
1. Go to your device's "Settings" and then, open > "Apps". From the lists of all apps, find "Google Play Store" and click on it.
2. Once you open the app, all the app information will appear on the screen. Scroll down and check, whether you see any "Update or Install" option.
3. If yes, then do the necessary. Thereafter, go back to Google play, and try accessing it. your Google Play store will work absolutely fine and be up to date.
2. Apps that have 'Draw Permissions' over the screen
Another reason for Google Play Service failure can be, a 'recently installed application'. There are many applications available on the Play Store, which start creating problems in the installation of new apps.
However, this problem can be easily resolved by, turning off the app's permission that is drawing permission over the screen blocking the access to other applications on the screen.
For that,
Open your device's "Settings" and go to the "Apps" tab. On the "Apps" section, tap the "Three dots" in the right upper corner, and select > "Special Access" and "Appear on top".
Now, check which all apps have permission to appear over other applications and turn OFF the permission.
Once done, refresh your device and try accessing Google Play Services.