If you're on your iPhone you will not have a large choice for your free live wallpaper on default feature. All you have to do just download and save into your device but that is not custom, those are just static wallpapers from the app.
Well, you can create your own wallpaper just by some simple steps. Either by using some internal pictures or converting a video into live wallpaper you can create your own Lock screen on your iPhone. Although you can create a live wallpaper from your multiple images from albums. Along with that, setting the images as wallpaper on the iPhone is so simple.
In this article, I will share the step-by-step guide to make a custom wallpaper from your Photos albums and how to set automate the images on Home screen. The total tasks are done with the shortcuts app and a third-party app VideoToLive to turn a video into a live wallpaper.
Set Default Wallpaper for Home Screen:
First thing first, if you don't know iPhone has some previous default wallpaper to set. Want to know more?
Let's change the wallpaper from your iPhone presets and to do this you have to follow some simple steps:
1. Go to Settings App and find the Wallpaper, tap on it.
2. Now you have some iPhone's default wallpapers to set on your phone, however, you can create it by your own that I will discuss also.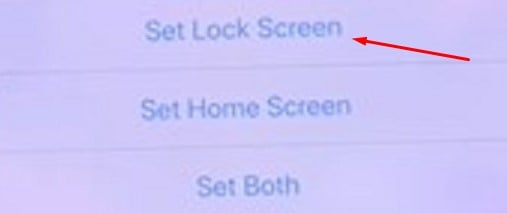 3. If you're selecting the wallpaper from iPhone's default just tap on Set as 'Both' to take after on both Home screen or Lock screen.
Also, in order to make your own start the next method.
Create Wallpaper with Multiple pictures for iPhone lock screen
This is going to be the most interesting part of this content where I will show you every step to create your custom wallpaper for your iPhone. Let's start with this pictorial guide.
Step 1:
At first, from your iPhone menu just select the 'Shortcuts' app and open a shortcut on that app.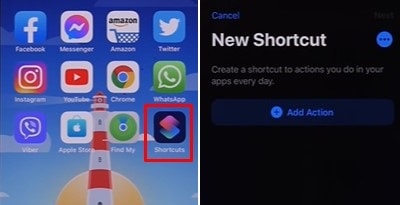 Step 2:
Now, from the shortcut just search and add the 'Photos' app where you have to make set up for your custom wallpaper.
Step 3:
Next from the setup tap on '+Add filter' and choose an album to set photos as wallpaper.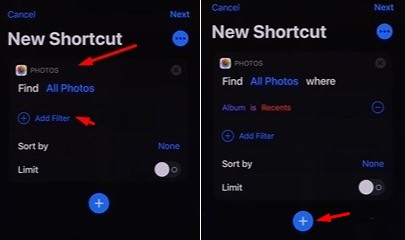 Note: As this custom wallpaper is created from the album, make sure you have already created an album with photos to make. Otherwise, you can choose the' Recents' album to create.
Step 4:
On the next step, you again have to add another Shortcut that would be your 'Wallpaper' and the process is near to complete.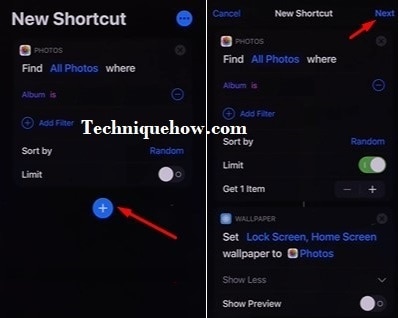 Step 5:
Now, just choose either you want just the Home screen to change or the both from the setup. Once selected just tap on the Next button on the top and name the shortcut to any.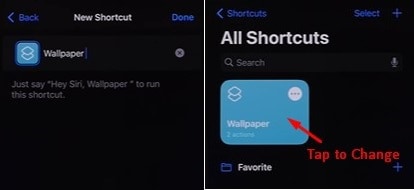 Tap on the shortcut and wallpaper will be changed as per the album selection. That's all simple to create your own Wallper from your gallery photos.
iPhone wallpaper Generator – Custom wallpaper from a video
With a video, creating custom live wallpaper for your iPhone is very much easier. All you have to do just get an app installed on your iPhone from Apple store or iTunes store and start the process.
1. Get the app 'VideoToLive' on your iPhone and install on your iPhone device.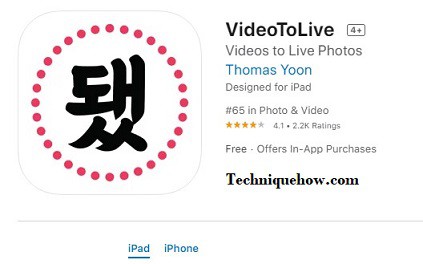 2. Once the installation is completed, just open the app and all record videos will appear there.
3. Now just choose any video that you want to set as lock screen live wallpaper and set the timeframe and then tap on Create.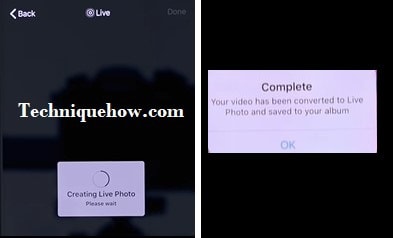 4. It will take a few minutes and will ask to Set as 'Lock Screen wallpaper'. Once you set the Lock screen it's done.
This is saved on your camera roll and you can make as much ad you want to create with this app. You can use this app on both iPhone or iPad device to turn any video into a live wallpaper.
The Bottom Lines:
You've leant the ways to make any video into live wallpaper in this guide. So, just keep the app on your iPhone and you can turn any video into Lock Screen Live wallpaper with some clicks. However, if you want to make it from photos just use the methods with photos album and create first.
Can you short a video to animated wallpaper for your lock screen?
Whatever video you have you can set to live wallpaper, just install the app from your Apple store 'VideoToLive', it's free.
You can select the timeframe up to 15 seconds from anywhere of a video and save that live wallpaper on your iPhone. But, this Live wallpaper you can use for your Lock screen but not the Home screen. For Home screen, you have the options of using multiple images as live wallpaper.
Can you Make you own Live Wallpaper with multiple pictures?
Yes, definitely you can. Either with the use of shortcut app or a third-party wallpaper maker, you can combine the photos on your iPhone and make your own customized wallpaper for your lock screen. Also, with the shortcuts, you can set the timing to change the wallpaper on your iPhone Home screen.
Also Read: