Your Quick Answer:
If your YouTube Channel is under review for Monetization, you should know that it takes around 30 days to receive approval from the YouTube team.
Your YouTube channel may be under review for monetization for longer if it has not met the minimum requirements or if you have not uploaded enough videos and received enough views.
Reviewing takes time as it is done by human specialists who look at your channel's statistics and watch famous videos. So it would be wise to wait for a while before reaching YouTube about the issue.
To send feedback on YouTube, you have to open the YouTube app, tap on the profile icon in the top right corner, and then scroll down and tap on "YouTube Studio".
Now tap on the profile icon again and click on "Send Feedback" then explain how your channel has met the minimum requirements but still is under review for monetization. Tap on the send icon to send the feedback.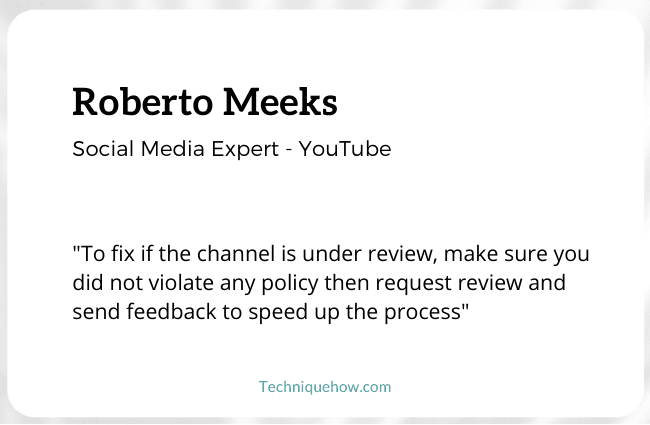 How Long Does YouTube Monetization Review Take:
For YouTube to approve monetization on your channel, it takes up to 30 days, which is an extended period. It takes this long because the review is not done by artificial intelligence or algorithms but by human specialists on YouTube.
These people individually check all aspects. Also, many thousands of people apply for monetization at a given time, which is another reason it tends to take so long.
It is made sure that your channel meets all of YouTube's guidelines for advertising, community safety, and the YouTube Partner Program in general.
Why is My YouTube Channel Under Review for Monetization:
There are a few reasons why your Channel might be in under review for a long time:
1. Haven't Met Minimum Requirements
Suppose it has been a long, and your channel is still under review for monetization.
In that case, the chances are that your channel has not met the minimum requirements for receiving any approval to monetize and you have also recently applied for that was rejected.
To monetize your YouTube channel, the first thing you have to do is apply to the YPP (YouTube Partner Program), which has a lot of requirements that you need to have maintained. One of the requirements is that you have to be from a country where the YouTube Partner Program is active.
So even if the content of your channel is excellent and has met all other requirements, but you are from a country that does not offer the program, your account will automatically not be considered for monetization.
Another such requirement is to have followed all of YouTube's community guidelines. You should not have used any hate speech, nudity, or abusive or inappropriate content in your videos or comments. 
Many more minimum requirements like this are mandatory to be fulfilled for your account to be approved to monetize. Not meeting any one or more of these guidelines could lead to a delay and, later, a rejection in getting approval.
2. Don't have Enough Videos & Views
Your YouTube account may still be under review because you do not have enough videos or views on your channel.
According to the YouTube Partner Program's requirements, you need to have a minimum of 4000 hours of public watch time in the past year (12 months) and at the same time have a minimum of 1000 subscribers. You also have to have a certain number of videos uploaded to the channel, and these videos must reach a certain threshold of views.
There are many thousands of channels looking to monetize their videos, so every little guideline and requirement should be taken care of. It takes the specialists lesser time to look at the statistics related to your video and viewership count than it does to check your videos.
This means that your account will be stricken out, in the beginning, if you don't meet the viewership requirement before your videos are even reviewed.
If your YouTube channel has failed to get approval for monetization, you must have had less than 4000 hours of watch time or not had enough videos and views.
3. Wait for a Few Days
If you have applied for the monetization of your YouTube channel and still have not heard back from YouTube or your channel is still under review, processes like these take a lot of time.
The human specialists of YouTube not only check the important analytical information regarding your viewership, etc., but also your most viewed video, titles, and your comment activity.
There are a lot of YouTube channels from all over the world that apply for monetization at any given time, and a delay may be caused, generally, by channels piling up to be reviewed. Thus, it would be best to keep doing what you're doing, making videos for your channel, for example, and waiting patiently to hear back from them.
In the meantime, if you feel like any of your videos or comments are breaking any community guideline or mandatory requirement, you should remove them to be on the safe side and make sure to be more viewer-friendly in the future, as it will only be beneficial to your channel.
How to Send Feedback on YouTube:
There are a few steps that can help you speed up the process:
Step 1: Open YouTube Studio
The first step you have to follow to send feedback on YouTube is to open the YouTube app and tap on the profile option at the top right corner of the screen. Now you have to scroll down to find the option "YouTube Studio" and tap on it.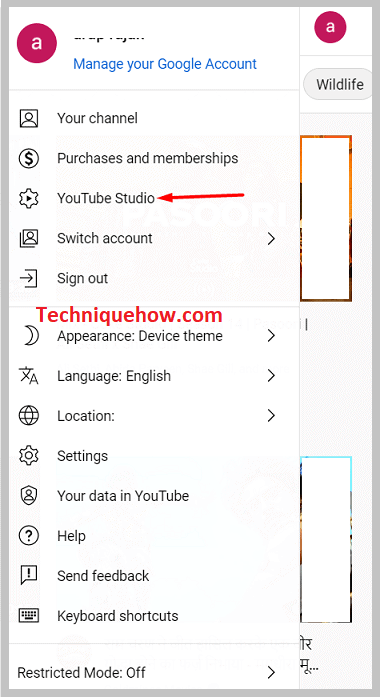 Step 2: Click on "Send feedback"
Once you have opened YouTube Studio, you have to click on the profile option, which you will find at the top right corner of the screen. Here you will find the option "Send feedback". Tap on it to reveal the feedback tab where you can type in your concern.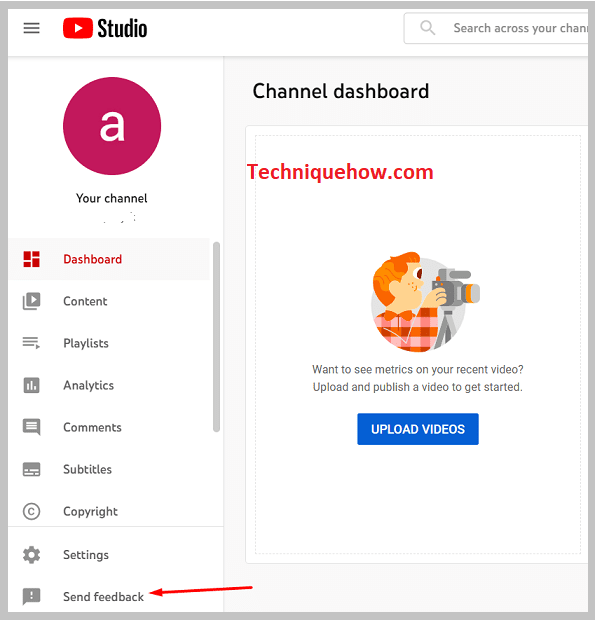 Step 3: Explain that your channel has met the requirements
You have to type in your feedback in the text box available under your email id. Write down that your channel has met now all the minimum requirements and that it should be allowed to monetize by now.
You can add screenshots here to prove your credibility. After you are done, tap on the send icon at the top right corner of the screen. Your feedback will be recorded.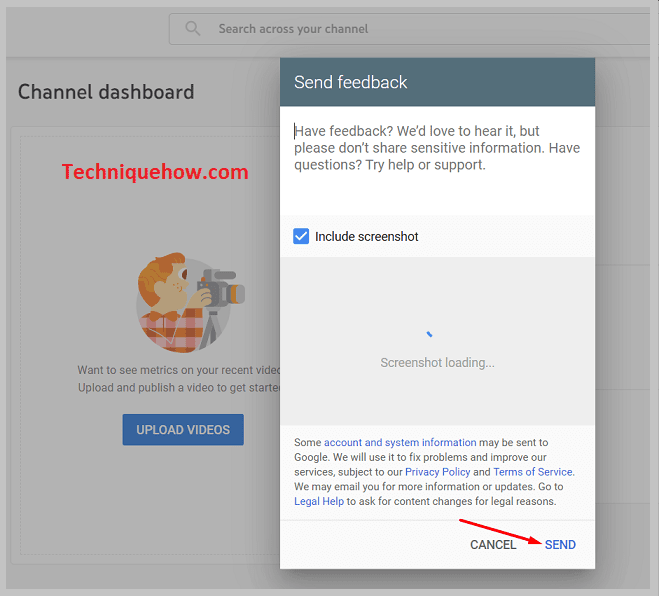 Also Read: