Your Quick Answer:
If you can't see the PDF or are unable to open it then this may happen due to either there is no such PDF reader available on your device or the download being blocked on the browser.
To open the WhatsApp PDF files on your device, you have to first install any PDF reader app on your device and use that as the default reader to open those PDF files.
For the WhatsApp web, if it is blocked on the browser, first just log out from the WhatsApp of all web sessions or that particular one
Then open a new tap and re-enable the WhatsApp web on your browser scanning the QR again.
If your WhatsApp Web is facing some trouble downloading files, then look at the reasons behind this.
In this article, you will know the reasons why the WhatsApp web is unable to open files. Also, the app with its steps to open any unopenable files on the WhatsApp web.
Why Can't Open Some Files on WhatsApp Web:
There are a few reasons why someone would not be able to open the PDF files:
1. No PDF Readers
Maybe it's a new PC or laptop or recently reset your system, or because of any other reason, you are not able to open files on the WhatsApp Web even after it is successfully downloaded. In addition, It can be a strong reason that because of any of the above reasons, the system might not have a reader tool to open a file or document which is just been downloaded.
However, first, it is better to test if the PDF file is truly available or not. For testing the file such as PDF, you can do any of two options.
◘ The first test is to download and try to open the same file in your Android WhatsApp application.
◘ If the smartphone is not available at the moment, skip to the second test that can be performed on a browser. Accordingly, open the online available web-based editors and viewers, then test the PDF to open.
Either way, if it's successfully opened, it implies the document is appropriate. Now, the system needs to be fixed by getting reader tools or PDF Viewer.
2. No Download Pop Up
It is a very easy task to download any document such as a PDF from WhatsApp Web. You need to click on the document, then wait for a few seconds, and it is done.
◘ First, you need to check that your browser does not block the pop-up from WhatsApp web.
◘ If the ad blocker settings are turned on in WhatsApp Web, the pop-up does not work in this case, and any files can not be downloaded. Disable the ad blocker from the browser settings to solve the issue. However, you do not need to turn off all the web pages.
◘ To do that, go into your browser settings, open the 'Security and privacy' and allow the permission to download pop-ups on WhatsApp Web.
◘ Also, whitelist the web.whatsapp.com from the ad blocker settings. Now, you can download and open any document on WhatsApp Web.
How To Open PDF File In WhatsApp Web Without Download:
To open a WhatsApp Document such as PDF files or any other PDF document, you need a PDF reader on your mobile device.
In most smartphone devices, the PDF readers are already pre-installed in devices; even if it's not, you can easily install any PDF reader application from Play Store.
After installing, launch it and allow access to files to view any PDF documents.
There is an app called PDF Reader: PDF Viewer & Ebook by TrustedApp, an easy-to-use application with 4.5-star ratings, to view PDFs on mobile devices.
Let's discuss steps to use it:
1. PDF Reader: PDF Viewer & Ebook
This PDF Reader application has 4.5 stars rating, 36MB application, and is easy to use and developed by TrustedApp.
🔴 Steps To Follow:
Step 1: Firstly, search for the 'PDF Reader: PDF Viewer & Ebook' in the Play Store and install it on your mobile device.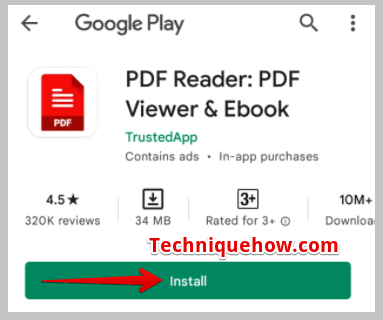 Step 2: Secondly, tap on 'Open' to launch it.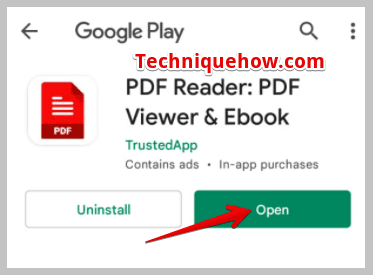 Step 3: Furthermore, allow permission to manage all the files.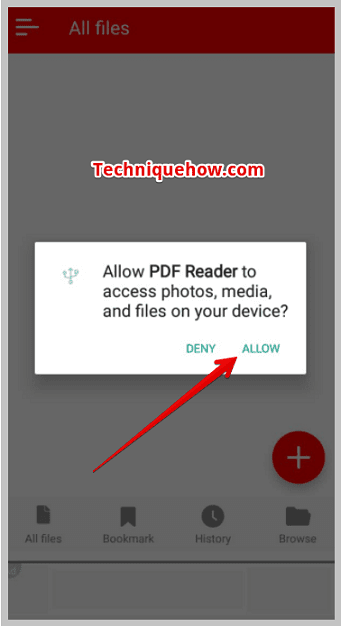 Step 4: Finally, launch WhatsApp on mobile and open the PDF files you want.
How to Open PDF Files on WhatsApp Web:
As the problem is in your WhatsApp Web, close your browser and launch it again, and if it is still not working, you need to reset the WhatsApp Web on that browser.
For resetting the WhatsApp Web in your browser, you need first to disable WhatsApp Web and then reactivate the WhatsApp Web on the browser. Afterward; if it asks so, allow the permission to download.
🔴 Step To Disable WhatsApp Web Logins:
Step 1: Firstly, open the WhatsApp application on your smartphone device.
Step 2: Secondly, tap on the three dots from the top right corner.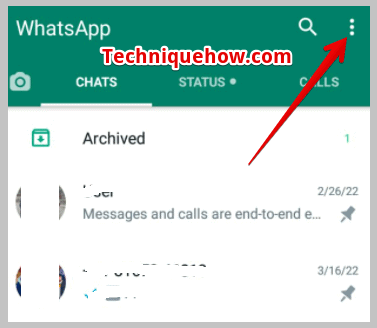 Step 3: Further, Tap at the 'Linked Devices.'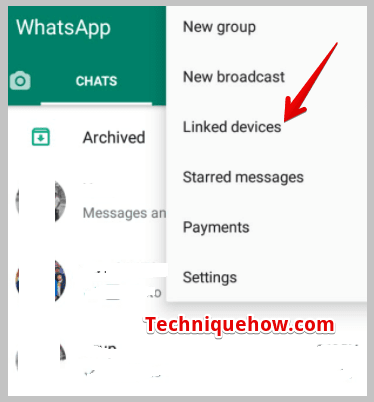 Step 4: Then, tap on the browser you are using the WhatsApp Web from all the devices it is showing connected to.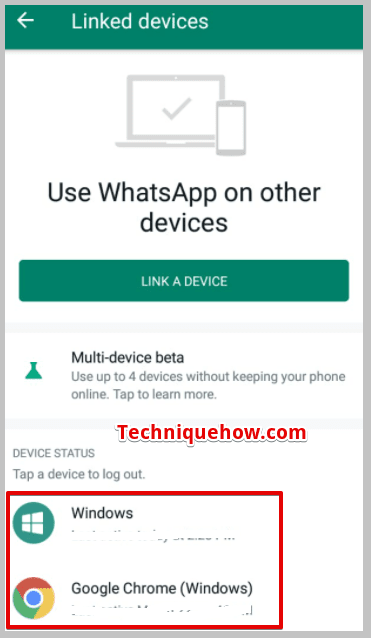 Step 5: Finally, tap on the 'log out' to disable it from the browser.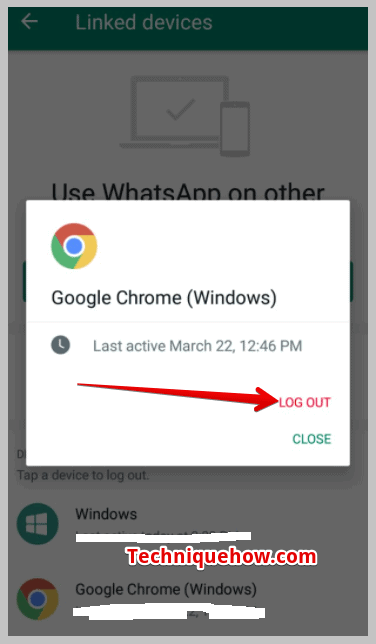 🔴 Step To Reactivate the WhatsApp Web:
Step 1: Firstly, open the browser on your laptop or PC.
Step 2: Then, search and open the WhatsApp Web in a tab.
Step 3: Now, launch the WhatsApp application and tap on the three dots from the top of the screen.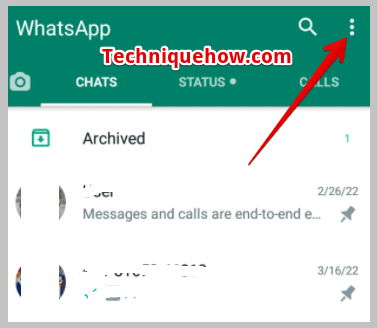 Step 4: Further, click on the 'Linked Devices'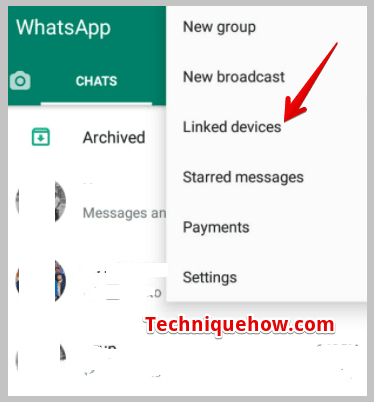 Step 5: Then, tap on 'Link a Device' & scan the QR Code.
Finally, WhatsWeb is successfully reactivated in your browser. Now, download and open the PDF files in your system.
The Bottom Lines:
To conclude, you need to get an appropriate PDF viewer and allow the download pop-ups if you cannot open the PDF file on WhatsApp Web. Further, in this article, you've learned to download and open the files on your android device as well as on your laptop or PC system.
Also Read: