Your Quick Answer:
Pinger TextFree app faces the issue where the app shows 'Textfree Account Cannot Be Created On This Device'. The two main causes of the issue are when the app is closed or kept minimized.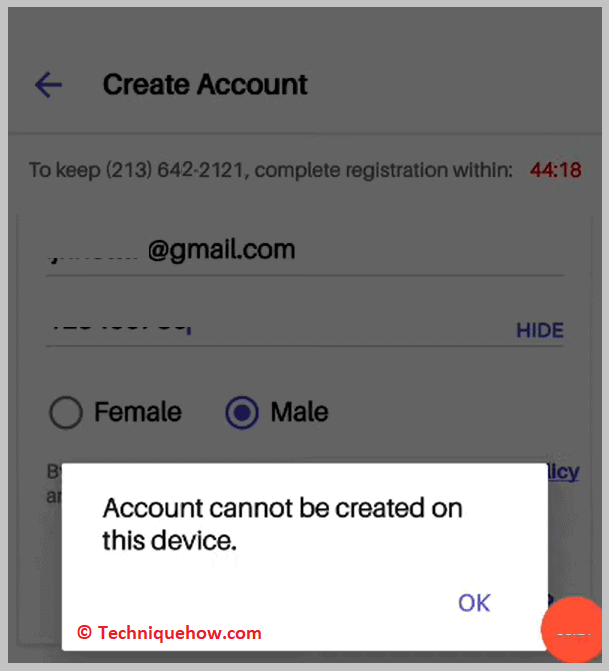 Even if the account isn't verified, you can't return to the dashboard; rather, it will take you to the login page of the app when you try to open it again.
To fix the issue on Pinger TextFree, you need to enable the dual-screen feature of your device so that you can use TextFree and WhatsApp on the same screen keeping both open.
This helps you to avoid the problem of closing TextFree for verification purposes.
In the case of the iPhone, you can use the dual split-screen app on your device or you can try the apps on different devices.
How to Fix If TextFree Account Not Created:
If you want to fix the Pinger TextFree number logout issue then you can follow the different methods in order to do this:
1. Use a VPN
If you're registering WhatsApp with a fake US number from TextFree you can do it by using the Turbo VPN application. You need to install and activate it properly so that you can get over the issue.
The TextFree app faces a logging out issue where the app logs out of the account immediately when it's closed or even minimized. But you can use Turbo VPN and then register your WhatsApp account using a fake US number.
The steps to install and activate VPN are mentioned below:
Step 1: Open the Google Play Store app on your device.
Step 2: You'll need to search for Turbo VPN. From the result list, install the Turbo VPN application.
Step 3: As soon as it gets installed, you need to open it.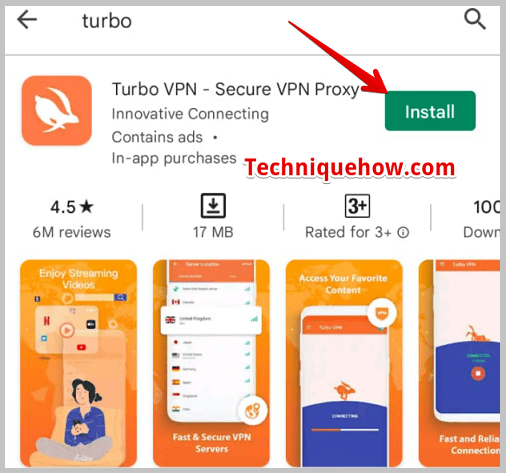 Step 4: Next, you need to click on Tap to Connect and your device will be connected to a secure VPN.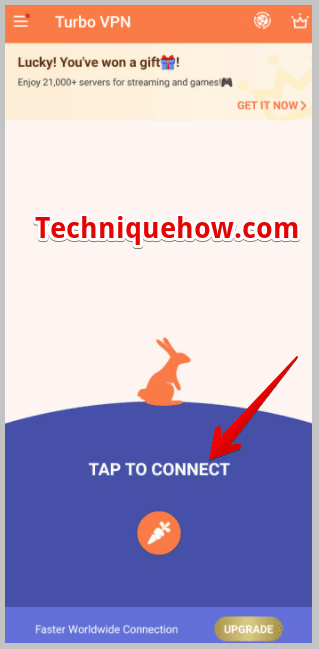 Step 5: You need to head on to the settings and Force Stop the Textfree application.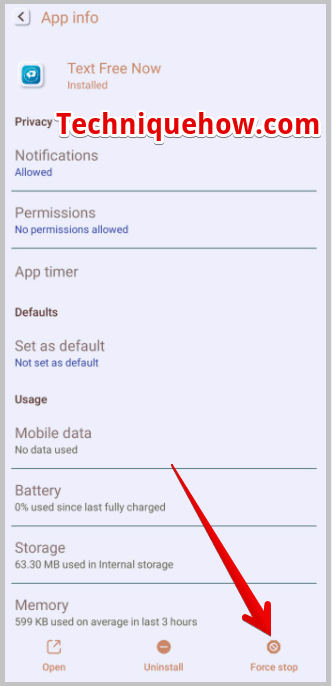 Step 6: Then start to register WhatsApp with the fake US number.
2. Enable Dual Screen Mode
You must have heard of the dual-screen feature, in which one screen can be split and you can open two apps at once.
If you see that your TextFree account is logging out automatically after closing the app, you need to know that you can fix it by using the dual-screen feature.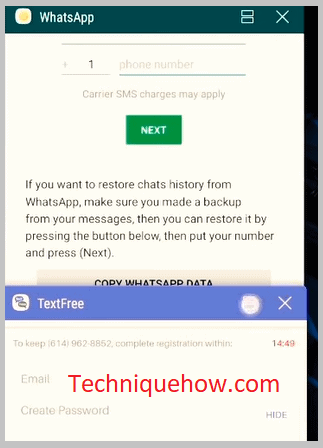 You can turn on the dual-screen mode on your mobile, where the screen will be shared with TextFree as well as with any one of the other apps. The dual-screen feature helps you operate more than one app at a time.
You can operate TextFree and WhatsApp on the same screen and there's no need for closing the TextFree app for verifying Whatsapp. As you're not closing the app for verification, TextFree won't get logged out.
You can enable the dual-screen feature from the Settings section of your device.
For Android:
For some of the devices, they call the dual-screen feature the Split screen.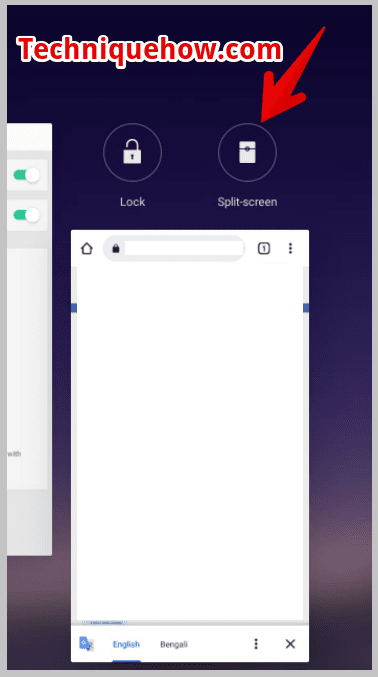 Step 1: To enable the dual-screen feature, click on Settings and then click on Shortcut and Accessibility.
Step 2: Next, click on Smart Split and then enable the Manual Split Screen option. This will help you enable the split-screen by sliding up with three fingers on the screen.
For iPhone:
Step 1: First, install the Split Screen app on your iPhone.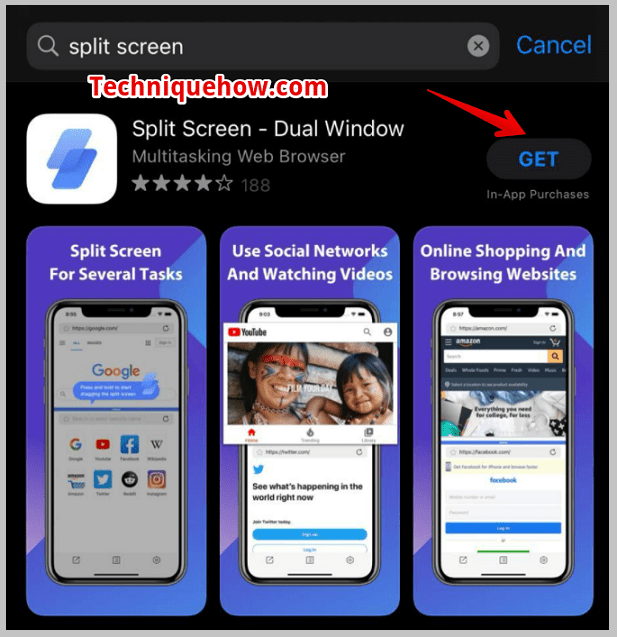 Step 2: Then, you can split use the double app on a dual screen.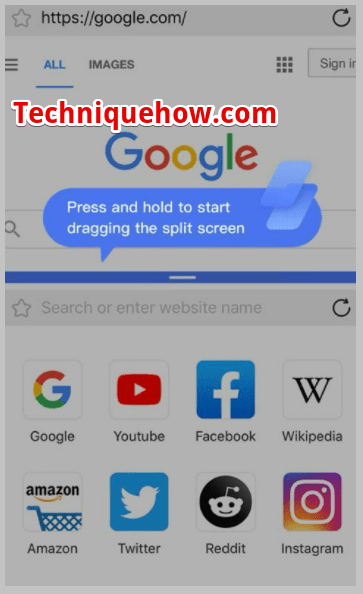 3. Try TextFree on a Different Device
If you're unable to use the dual-screen feature on your device, you can download the TextFree application on another device and then use it from there without closing it.
The main issue is that as soon as you close the TextFree application to open another app for verification purposes, it gets logged out immediately. To avoid that, you can use a different device where you can log in to your TextFree account and then choose a number you want.
You don't need to close the app for verification as you're using TextFree on a different device, so you can perform the process without minimizing the app or closing it. You can open and verify WhatsApp on another device.
Those users can switch to a different device and then carry out the whole process on that device. The key is to use a second device to open the TextFree app and then register WhatsApp from the first device. As long as you won't close the TextFree application, your account won't get logged out.
🔴 Steps To Follow:
◘ You need to install TextFree on the second device and create an account from there. Then select a number for yourself after putting in a country code. After doing it, don't close the app.
◘ On another device, open Whatsapp and then type the fake number you've chosen for verification. You can see the verification code on the second device and then type it on WhatsApp without closing the app.
TextFree Account Not Created – What Are the Reasons:
These are the following reasons you can try:
1. Email Already in Use
Another reason why you may not be able to create a TextFree account is that the email you are using is already associated with another TextFree account.
You can try using a different email or logging in to your existing account if you already have one.
2. Connectivity issues
Sometimes, your TextFree account may not be created due to connectivity issues. This can happen if your internet connection is unstable or if there is a problem with the TextFree servers.
3. Account creation limit reached
TextFree limits the number of accounts that can be created from a single device. If you have reached the limit, you will not be able to create another account from that device.
You can try creating an account from a different device, or you can contact TextFree support to resolve the issue.
4. Age restrictions
TextFree requires users to be at least 13 years old to create an account. If you are under the age of 13, you will not be able to create a TextFree account.
If you are over 13 and are still unable to create an account, then contact TextFree support.
5. Previous Account Ban
If you have previously violated TextFree's terms of service, your account may have been suspended or banned. In this case, you will not be able to create a new account using the same phone number or email address.
If you believe your account was suspended or banned in error, you can contact TextFree support to appeal the decision.
Why does TextFree Log out Automatically:
There are several reasons behind the log-out issue of TextFree and those are explained in more detail.
1. For Minimizing the App:
If you're facing issues with your TextFree app logging out automatically, you need to know the main cause of the issue. The TextFree app logouts automatically when you minimize the app. If you've logged into your TextFree account, and minimized the screen for a while, you won't find the screen staying the same after you come back or maximize it.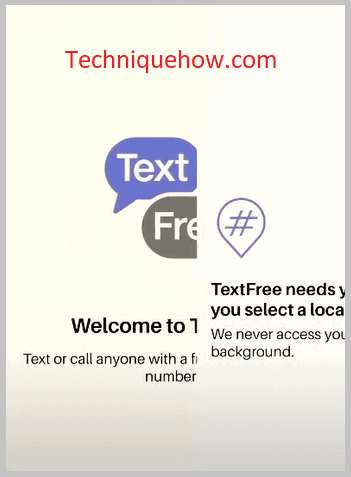 As soon as you close the screen and put it in the recent tab section, TextFree will log out on its own, and then you need to again log in to your account to continue to choose a number.
You may wonder if the issue is related to your device or app, but it's actually an issue with the TextFree app itself. The users of the app have been trying to figure out the reason behind it and a way to get rid of it.
Once you are closing the TextFree app to open a new app for verification by keeping the TextFree app minimized, your account won't stay logged in but it will get logged out automatically. Therefore your verification code won't be received.
2. Verification is not Successful:
You can't go back to the TextFree dashboard when the account verification isn't successful.
Unless your account is successfully verified, you won't be able to use TextFree as freely as others can.
TextFree users often face the issue that they can't go back to the Dashboard page from the app.
The issue of not being able to return to the dashboard is mainly faced by the users whose account is not verified or whose verification process is not fully completed.
Users with a verified account can use the app to go back to Dashboard. On the contrary, if you find that when you're trying to go back to your dashboard page, you're instead taken to the login page, it's probably because you don't have a verified TextFree account.
The non-verified TextFree account can't go back to the dashboard page by returning back. They won't be able to do that because they will be taken to the login page, where they'll need to enter the details to login into the TextFree app again.