Your Quick Answer:
To fix the profile picture if it is not showing on TikTok, first of all, check your internet connection and switch to a better internet network, preferably, WiFi.
Next, if the internet connection is all fine, then, check whether the TikTok server is down.
Because, the app server issues slow down the activity on the app, where you face difficulty in operating it.
For this reason, wait for a few hours, and it will automatically get fixed. Apart from this, one of the major causes of the profile picture not showing can be your IP address.
TikTok or a web browser must have blocked your IP address which is why your profile picture is not showing up. To fix this you can use VPN. Install any VPN and log in through it.
Lastly, if the problem is with the application, clear the TikTok cache from your device and your app will function properly. Along with this, you should first, uninstall and reinstall the app. This will clear all the junk files and update the app as well.
If that is a private profile then there are some steps to view a private TikTok profile.
How to fix profile picture not showing on TikTok:
There are several reasons and fixes to this issue:
1. Check TikTok Server if Down
The smooth functioning of the TikTok application is solely dependent on the "Internet". That too is a strong internet. Without a good internet connection, TikTok would not run properly, and you will face problems now and then.
Hence whenever you encounter an issue with options on TikTok, the first thing you have to do is check the internet network. If at your end, everything is fine, then the problem is with TikTok's server.
An app server is a host that facilitates access and performance of the user. Whereas, the database server is a storehouse of the user's data and manages the loading on the app. A minute glitch at the server end, either network or technical, is capable of creating issues at the user's end.
That means any problem on TikTok's sever can stop the loading of profile pictures and other related pictures.
To fix this, you have to first check your internet network server, if it is fine, then wait for a few hours, the TikTok will resolve its end server issue, automatically.
2. Try VPN
VPN is used to mask the IP address. What happens is, that when you use TikTok or any other social media application on its web version, the security system becomes more alert. Because of this, a small unusual activity can stop you from using the platform, smoothly.
Mainly when a user log-in to his account multiple times or fails to log in, assuming some hacker or bot is trying to get into the account, the web browser blocks your IP address for that particular site. This is why you face problems loading profile pictures and others on TikTok.
However, to fix this issue, you can log in using a VPN. VPN will hide your IP address and provides you with a similar safe ground to login into your account.
Now to install VPN, go to Google and download any of the best rating VPNs.
For reference, use – "ProtonVPN".
🔴 Steps To Use:
Step 1: Go to the official site of 'ProtonVPN', that is -: https://protonvpn.com/.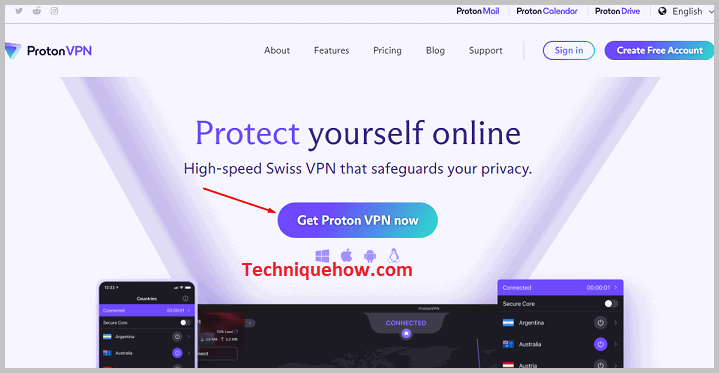 Step 2: Next, on the screen, you will see an option to "Get ProtonVPN free". Click to "Install".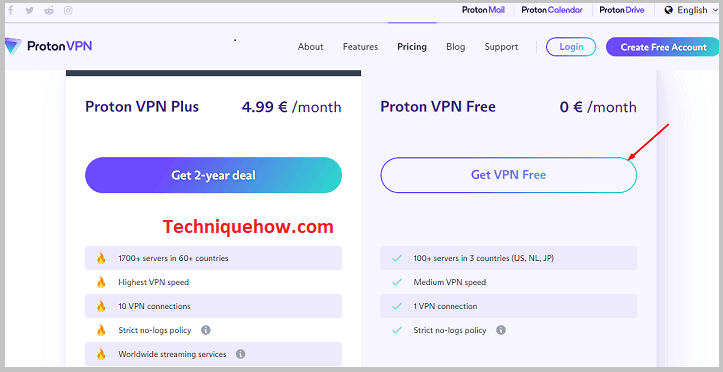 Step 3: Once installed, open it and create an account. Add your name, and other information and sign up.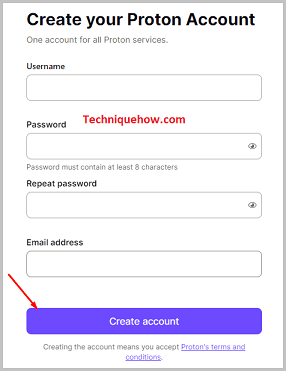 Step 4: Thereafter, when you will open, on the left side you will find an option, to connect, that is, > "Quick Connect". Click on it to connect for free.
Step 5: After successfully connecting, open your TikTok account, and enter your correct ID & password to log in.
3. Clear Cache on TikTok
Clear the cache of the TikTok app on your mobile device. The cache is the junk files and viruses or bugs, that create problems in the functioning of the app. This problem is quite normal, as it happens with every application after a particular period and with every internet user. Also, it is not a major thing to deal with. You just have to visit your app settings and clear the cache.
🔴 Steps To Follow:
Now to clear the cache of the TikTok app from the mobile phone, follow the steps:
Step 1: First of all, go to your mobile phone's "Settings" from the app menu. Tap and open it.
Step 2: Next, on the 'Settings' option list, you have to go to the section that deals with 'App'. For that, click on > "General".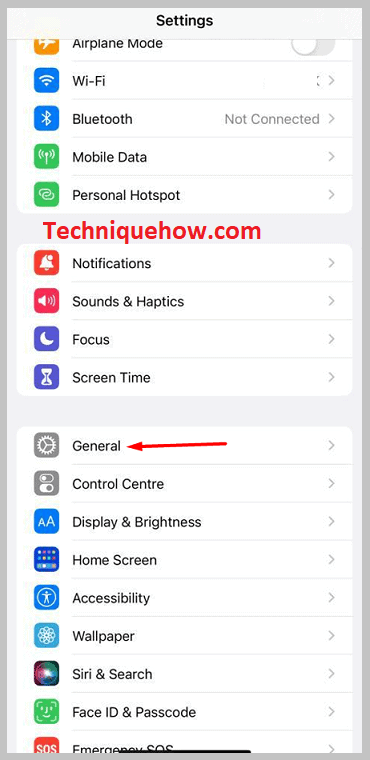 Step 3: On the 'General' tab, scroll down the list and select > "Apps or Manage Apps". 
In the case of the iPhone, select > "iPhone Storage"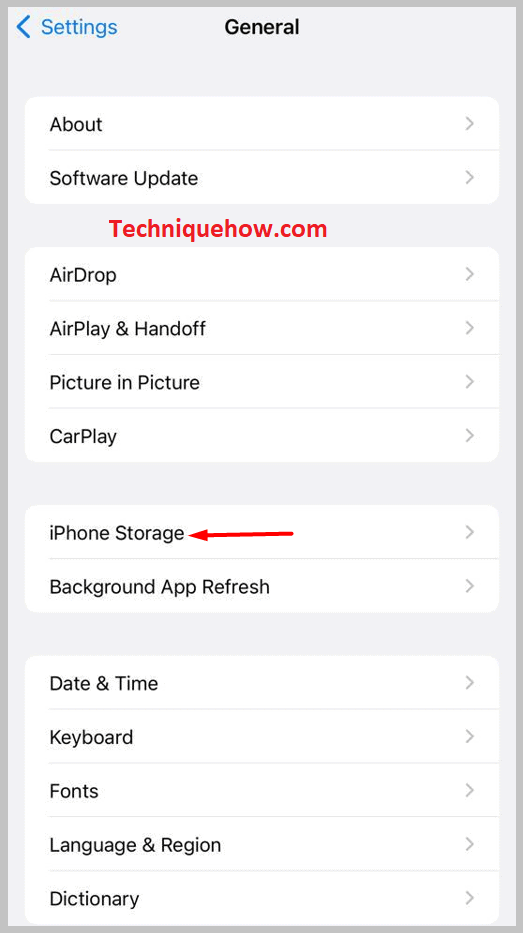 Step 4: Now, all the applications installed on your device will appear on the screen. From the appeared list, tap on > "TikTok and click on "Offload App".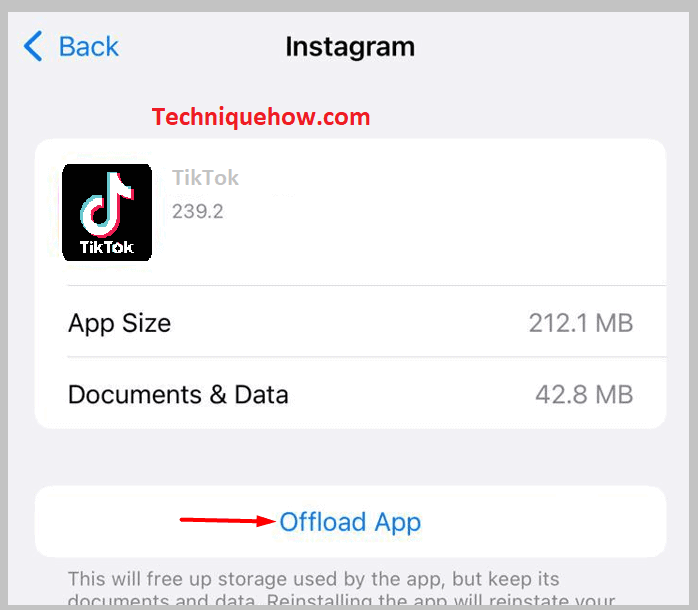 This will clear the junk files and remove the viruses and bugs from the TikTok app and your app will start working fine.
4. Switch to Better Internet
TikTok is an application all about high-quality videos, audio, and graphics. It would not work with a strong, continuous flow of internet networks. With a slow internet connection, you will face issues in loading profile images.
Hence, to fix this, you need to configure your internet network. You better switch to a Wi-Fi connection, for better speed and fine loading.
5. Upload Low-Resolution Profile Picture
A high-resolution profile picture requires a better internet connection and a longer time to upload. Hence, if you are uploading a high-resolution profile picture, then, try once with a low0resolution profile picture.
You can also take help from Google. Help from Google means, on the internet there are tons of image re-sizer available for free, using which you can minimize the size of the profile picture that you want to upload, without the quality getting disrupted. Thus, uploading a low-resolution profile picture can solve your problem of the profile picture not getting uploaded.
6. Report a Problem on TikTok
Reporting a problem to TikTok System means asking the TikTok support team for the solution to your problem.
Here, what you have to do is, go to 'TikTok Support' and describe the issue that you are facing and add the snapshots of the same. The TikTok Support team will review your problem and within 48hours revert you with a solution.
🔴 Steps To Follow:
Step 1: Open the 'TikTok app on your device and log in to the account on which are facing the issue.
Step 2: Tap on "Me" and you will reach your 'Profile page'. Over there, tap on the 'Three Dots' and go to the 'Settings and privacy' page.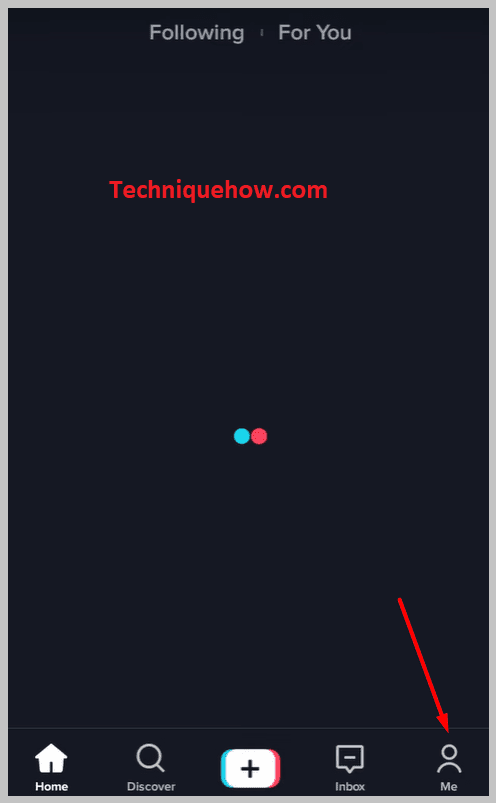 Step 3: On the 'settings and privacy page, you have to select > "Report a problem" under the 'Support' section.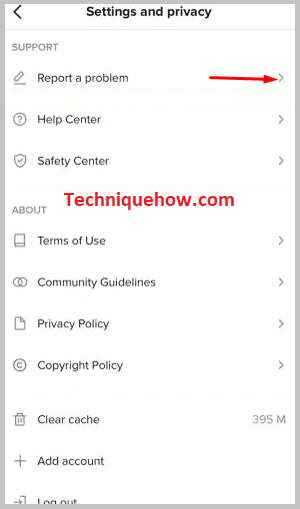 Step 4: "Feedback and help" tab will open, there, tap on the > 'Follow/Like/Comment' option. Then, tap on "Follow" and select > "Others".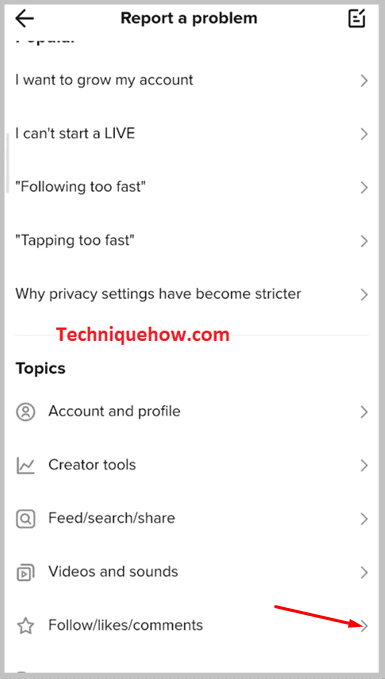 Step 5: Thereafter, tap on "Still have a problem". This will give a space to describe your problem and also an option to add snapshots of the issue.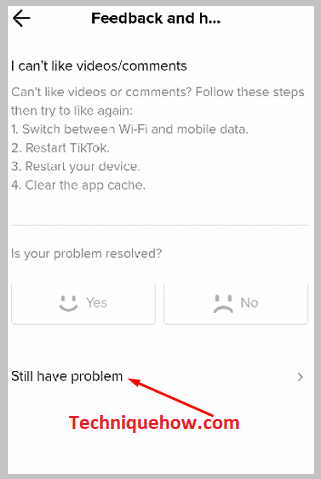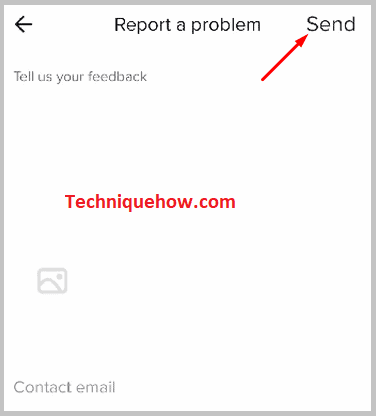 Step 6: On the box given below, "Tell us your feedback", describe your problem in detail. If possible, add the screenshots of the same, below and hit the "Report" button.
7. Reinstall TikTok App
Many a time, the problem is with the application. Not particularly inside or outside the application, but with its operating files or related stuff. For that, what you can do is, delete the app and again install it.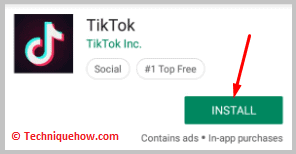 This will delete the old files of the app and at the time of reinstalling, a new, fresh file will come. Hence, uninstall the TikTok application, and again after a few minutes re-install it.
8. Log out & Log in
Whenever you face any loading and working issues with the TikTok app, the first thing you must do is, log out, refresh the app, check the internet connection, and login into the account.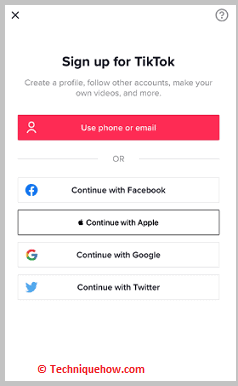 This fixes the maximum of your problem in the first place, including the loading profile picture problem.
Also Read: