Your Quick Answer:
To reactivate your account by logging in, go to your web browser and open twitter.com. Tap on the option down below that says "Sign in".
Type in your username, and in the next window, type your password. You will be asked if you want to reactivate your account.
Tap on "Yes, reactivate". Your account will successfully be reactivated.
You can contact Twitter help if logging in is simply not working. This can be done by going to their "Problems with account access" section and reaching the contact form, where you will have to type in your username, password, and the problem you are facing.
You can easily reactivate your account even if you do not remember your username. You can type in the phone number or email id attached to your account to log in.
After reactivating, you may sense that some date is missing. The process of restoration of data takes about 24-48 hours. After this period, all the data, even the missing part, will be restored successfully.
There are a few things that will happen if you deactivate your Twitter account.
How To Reactivate Twitter Account:
There are some methods you can try:
1. By Log Into the Account Again
Follow the below steps:
Step 1: Go to Twitter.com
You can easily reactivate your Twitter account, which you unfortunately deactivated. You need to go to Google Chrome or a web browser of your choice. Here, you have to go to the search bar, which you will either find at the top of the screen or in the middle of the screen.
Next, you must type in "Twitter" or "Twitter.com" and go to the Twitter main page in the search results. If you type the latter, the log-in page will directly open in front of you.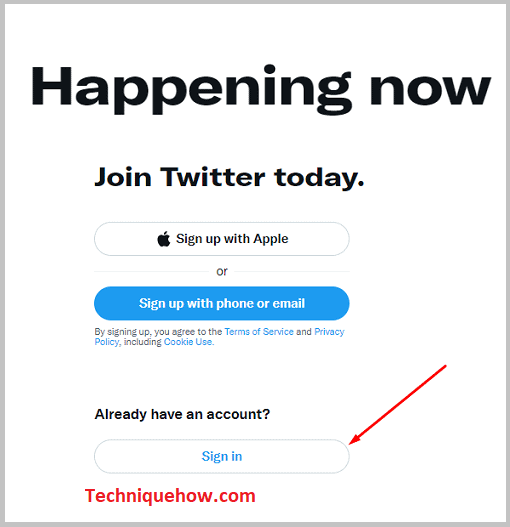 Then, you must tap on the option "Sign in" to open the sign-in page.
Note: You can use any device like your phone, laptop, or tablet.
Step 2: Log-in with Your Credentials
Now that you have reached the sign-in page, you can log in to your Twitter account through your Apple or Google account.
Alternatively, you can type in your phone number, email id, or username of the deactivated account. Supposing that you typed in your username in the text box available, you will have to let the action be recorded by tapping on the option "Next".
In the next tab, type in your password and tap on "Log in".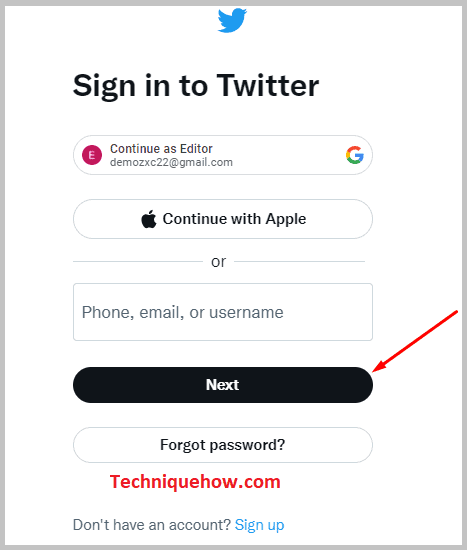 Note: If you have forgotten your password, you can change it from this screen by tapping on the "Forgot password?" option.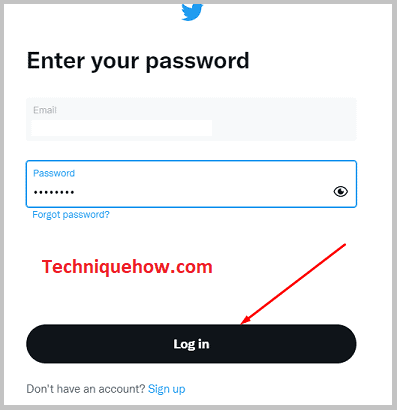 Step 3: It will be reactivated
As soon as you tap on the option "Login" after adding your username and password, you will receive a floating notification asking if you want to reactivate your account.
They will suggest that you have a span of a month in which you can come back. There will be two options below the text; you have to tap on the option that says "Yes, reactivate".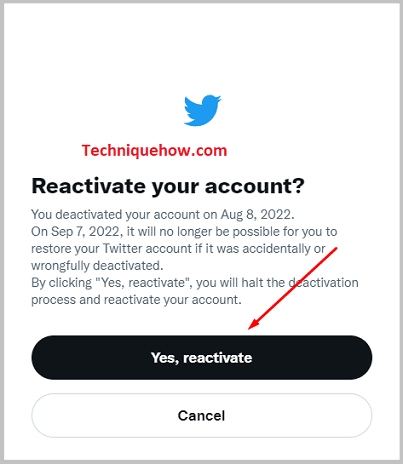 The webpage will take some time to load, but you will notice you are in your account's feed section, which means that your account has been successfully reactivated.
2. Contacting Twitter Help
It is usually not possible to reactivate a Twitter account after the 30-day reactivation period is over, as Twitter takes this as your consent to delete the account and give away the username for someone else to use. This means that your account-related data will be deleted.
However, you can try contacting Twitter Help if you have crossed the 30-day period. Follow the steps mentioned below for the same.
🔴 Steps To Follow:
Step 1: Open Twitter Help Centre and choose "Problems with account access".
Step 2: In the next tab, click on the drop-down list and the option that says you want to reactivate your account. You will be asked how you would like to be helped.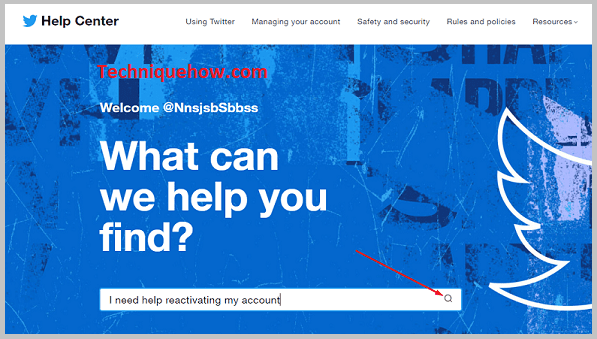 Search on "I need help reactivating my account" and select 'Help reactivating my account'.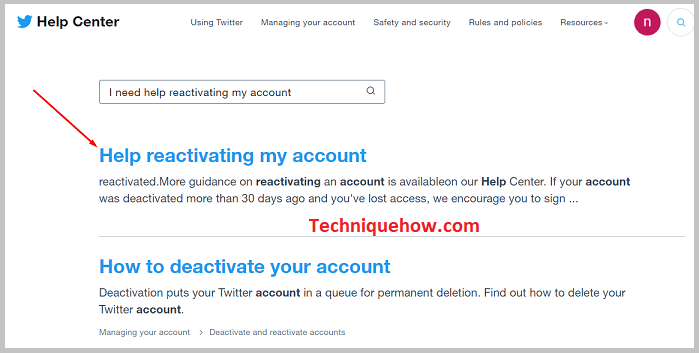 Step 3: Scroll down, and you will see a sort of contact form wherein you have to type in your username and password. Then describe the problem you are facing and tap on "Submit" so that your issue is recorded. You will be reached out too soon.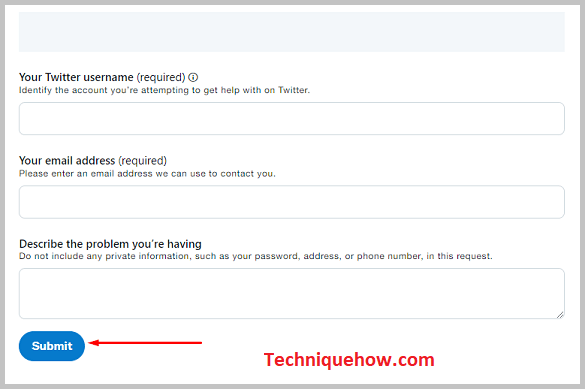 Frequently Asked Questions:
1. Can you Recover your Deleted Twitter Account after 30 days?
No, it is usually impossible to recover a deleted Twitter account after 30 days of deactivation. This is why you must be very careful while deactivating and keep track of the days that have passed to reactivate before the account deletion date. You may also log out of your account instead of deactivating it in order to avoid this hassle.
However, you can easily create a new Twitter account after thirty days. Hopefully, you can get to your old username before someone else takes it. Alternatively, you can also try contacting the Twitter Help Center.
2. Why are some Data Missing from Twitter accounts?
It is not unnatural for some of the data, like comments or liked tweets, not to be available in your account. This might also lead you to think that all of this data has been lost beyond a point of a return due to your having deactivated your account. However, that is not the case. When you reactivate your account, the feed page of your account opens instantly, but the other areas of your account are still being updated and restored in the background. The whole data restoration period takes approximately 24- 48 hours, and you are advised to wait patiently.
3. How to Reactivate a Twitter account without a Username?
Yes, you can reactivate your Twitter account without hassle, even if you cannot recall your username. Often you will not be able to recall your username after some days have passed since deactivating your account. In this case, you can easily type in your email ID attached to your account. Alternatively, you can also use the phone number attached to your account to log in. The most important part is remembering the password, but even that can be changed if you remember your attached phone number or email id correctly.
Also Read: