Your Quick Answer:
To recover a suspended Twitter account, you'll need to go to the official website of Twitter which is www.twitter.com 
When your account is limited, you'll be able to log in, and once logged in, you'll get a message informing you that your account has been limited. 
Change the password of your account by entering the current password and then entering the new password.
When you can't log in to your suspended Twitter account, go to the Help Center and then fill up the appeal form and then submit it so that Twitter can review and reconsider its decision.
Twitter suspends accounts when you post tweets that violate terms and conditions, use bots on accounts, and overuse Twitter's features for unlimited activities.
To keep your account safe, avoid tweeting restricted things on your account and delete such posts from your account that you've previously uploaded.
Moreover, avoid overusing features and take short intervals while following people and liking posts on Twitter. 
There are some other steps for your permanently suspended Twitter.
How to Recover Suspended Twitter Account:
You can try the following methods below:
1. Verifying It's You
When Twitter finds your account activities to be unusual it suspects that your account is being handled by an automated system or a bot which is why it locks your account. You need to prove your ownership of the account and verify that the account belongs to you to get it back.
Follow the steps below to recover your account by verifying your ownership of it:
🔴 Steps To Follow:
Step 1: Go to Twitter's official website i.e. www.twitter.com or use the Twitter app to log in to your account.
Step 2: Enter your login credentials.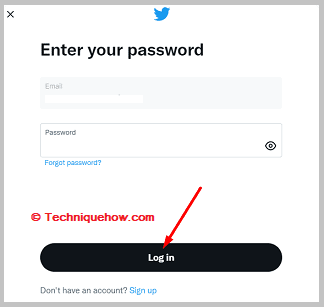 Step 3: After logging in, you'll be able to find a message that says your account is limited due to suspicious activities or for violating the guidelines of Twitter.
Step 4: Therefore you need to verify your identity to restore it.
Step 5: On the message, click on the Start button.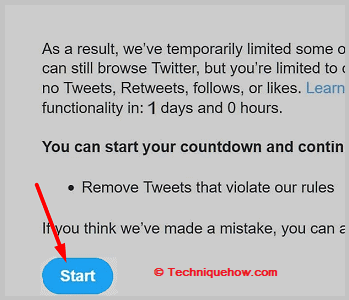 Step 6: Next, you'll need to enter your country code and phone number.
Step 7: Click on Next.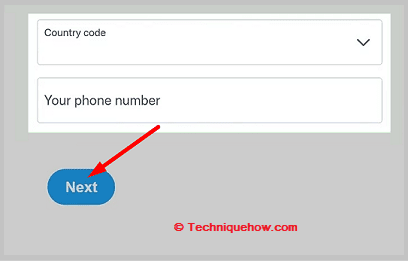 Step 8: Twitter will send you a confirmation code via message. You need to enter the code correctly in the input box and then click on Verify.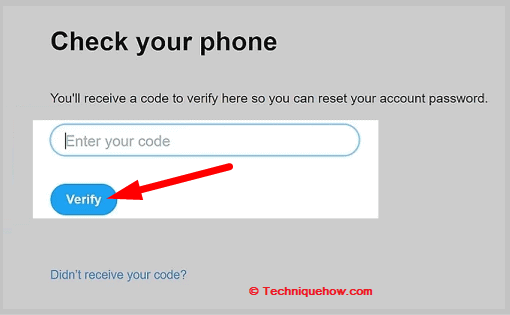 Step 9: Twitter will ask you to change your account's password. Enter the current password.
Step 10: Then enter a new password. Confirm the password in the next space. Click on Save.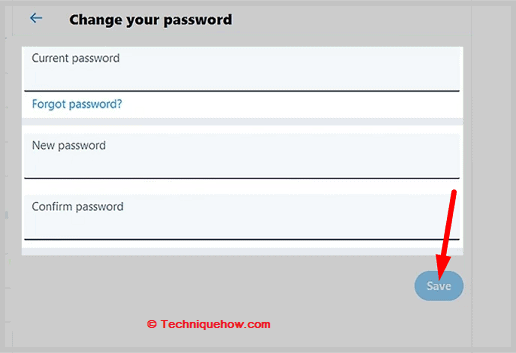 2. Appeal To Twitter – Using Form
When you're locked out of your account then you will not be able to log into your account to verify your identity but you'll need to appeal to Twitter by going to its Help Center to unlock your account. You'll need to let them know about your issue by describing it to them while filling up the form.
Mostly when your account is compromised or hacked by someone, Twitter locks it to make sure that it can't be logged in anymore unless Twitter unlocks the account. In that case, you need to fill up the appeal form asking for help to regain your access to your Twitter account.
🔴 Steps to follow to regain access to the suspended Twitter account:
Step 1: You'll need to first go to the Twitter Help Center which you can do by clicking on the link below.
https://help.twitter.com/en/forms/account-access/appeals/redirect
Step 2: This appeal form can help you only in cases when your account is suspended in error and you need Twitter to reconsider its decision.
Step 3: You'll need to start filling out the form.
Step 4: In the first space, select My Desktop Web Browser.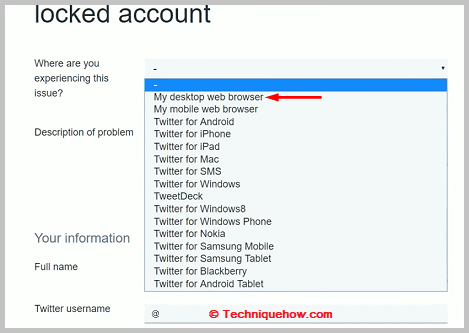 Step 5: Then describe the issue properly that you're facing.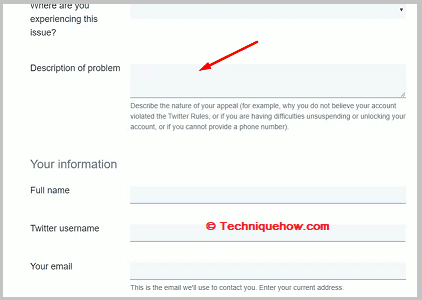 Step 6: Enter your full name in the next space.
Step 7: Then enter your Twitter username, email address, and your phone number. Click on Upload image.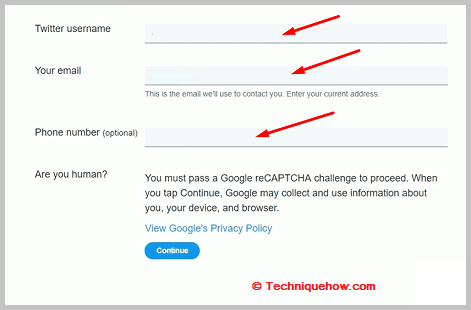 Step 8: Upload any ID proof that can help you verify your identity. Click on Submit. Once you submit the form, your identity will be verified and your account will be restored.
Why Does Twitter Suspend Accounts:
These are the following reasons:
1. For Posting Tweets Against T&C
Twitter suspends accounts due to many reasons, however, especially for posts that go against the terms and conditions of Twitter. Twitter follows very strict policies and guidelines and if you don't abide by them your account will be limited and will get suspended after a few warnings.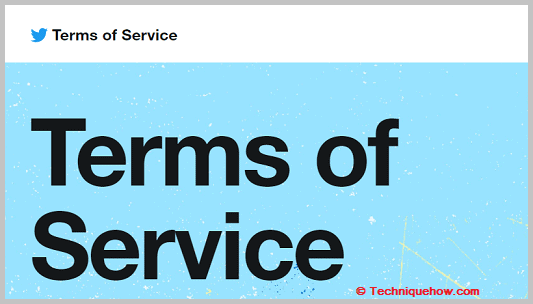 You should always be careful of what you're posting on your account. It should never upload anything that promotes violence, self-injury, adult content, assault, etc. Refrain from posting spam posts on your account.
You should not use the account for impersonation, abusing, or threatening others, etc as it can get your account locked. Moreover, refrain from using abusive words and language in your posts.
2. Using Bots To Auto Likes and Followers Gain
Twitter suspends accounts that use any kind of automated system for liking posts or gaining followers. Users on Twitter often attempt to use automated bots to send spam messages, like innumerable posts, follow many accounts at a time, etc.
However, Twitter strictly prohibits the use of bots and if it suspects that you're using a bot or an automated system your account will be locked or banned permanently and you won't be able to restore it even after appeal.
Moreover, you're also not supposed to use any other third-party apps and plugins on your Twitter account as these apps are neither trusted nor verified and increase the chances of your account getting hacked.
3. Doing Unlimited Activities
Overusing the features of Twitter without taking intervals will get your account suspended. If you go on following accounts one after another without taking a short interval in between, you'll get the message that your account has been suspended.
Even if you like too many posts one after another or go on unfollowing users from your Followers' list one after another, it will get your account locked as Twitter suspects that a bot has taken over your account.
While using a feature you need to keep in mind not to overuse the feature or else you'll be blocked by Twitter. Take short intervals after following a few people, retweeting, or liking a few posts so that Twitter knows that no bot is handling your account but it's you.
What To Do To Not Get Suspended on Twitter:
You have to keep an eye on the following things:
1. Avoid Tweeting Restricted things or Delete Such
There are a few ways to keep your account safe so that you can avoid getting limited and suspended on Twitter. As Twitter is very strict about its policies you need to be careful of what you post on your Twitter account. Avoid tweeting restricted things on your Twitter account.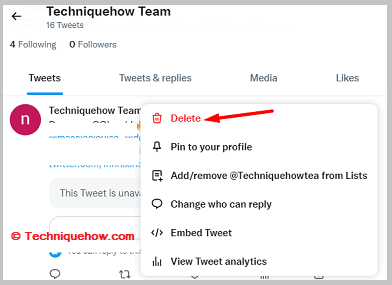 You should not upload any videos or images on your account that promotes violence, suicide, or self-harm. Avoid tweeting stuff related to controversial topics. You should not post any content that hurts religious sentiments, or the sentiments of any caste. If you've any previous posts that are controversial or have violated the guidelines of Twitter, delete them immediately to keep your account safe.
Moreover, don't use your Twitter account for illegal reasons. Avoid hateful content and abusive behavior and language on your Twitter account to keep it safe. Don't use it for selling weapons, drugs, or other illegal substances.
2. Don't Like Too Many Things in a short period
You should not overuse any feature of Twitter as overusing features makes your account look like it's handled by a robot. Especially the new accounts on Twitter, get suspended and limited for overusing the following feature. When these accounts try to follow too many accounts at once, Twitter immediately issues a warning and limits the activities of these new accounts.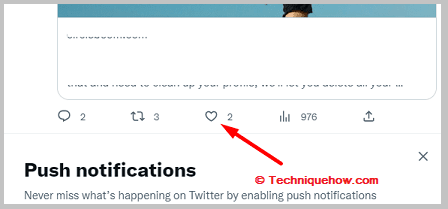 Be an old account or a new account on Twitter, you should always take short breaks while following accounts, or liking posts. Don't like too many posts in a short period while scrolling through news feeds. You can scroll through the news feed without liking to take a break. Follow 5 to 8 accounts and then again take a break before following a few others.
Frequently Asked Questions:
1. What happens to permanently suspended Twitter accounts?
When an account is permanently suspended on Twitter you won't be able to login to it anymore as the decision is permanent. You'll need to go to the Twitter Help Center and then fill up the appeal form and submit it, requesting the Twitter community to review your account once more and reconsider their decision. This can't guarantee that you will get your account back, but if Twitter finds a mistake during the review process, you will be able to recover your account.
If you don't get your account back, it means that your account is banned. Therefore, other Twitter users won't find you by searching on Twitter anymore and you'll not be allowed to create new accounts on Twitter too.
2. How to deactivate a suspended Twitter account?
To deactivate or delete a suspended Twitter account you can't do it directly as your account is suspended. Therefore, you will go to the Help Center of Twitter and then file an appeal for the deactivation of your account. Once you submit your request, it will be looked after by Twitter and they'll let you know about the deactivation by email.
Also Read: