Your Quick Answer:
To Recover deleted Instagram comments, if you have accidentally deleted any comment, and fortunately, it instantly came to your notice, then by hitting the "Undo" button you can get it back. But, to complete this task you only have 5 seconds after deleting.
You can also reach out to Instagram Support or Help Center, for help.
On your Instagram account, go to "Settings" and choose the "Help" option and then "Help Center", for requesting the community to help you with some solution to get the deleted comments.
How To Restore Likes And Comments On Instagram:
On Instagram, users, as well as the Instagram community, has the right to delete the comments on anybody's posts if it violates. Instagram usually delete offensive and abusive comment whereas the user does this because of personal reasons.
But, sometimes, by mistake user click on some other comment instead of the one he wants to delete and then ends up finding the solution to get it back.
Let us learn some of the ways to recover the deleted comments on Instagram:
1. The 5 Secs Undo Approach
The comments can be recovered if you hit the "Undo" button within 5 seconds of deleting them. If you have accidentally deleted any comments on Instagram, and it instantly came to your notice then you are a very lucky person. You can easily get that comment back by a tap on the 'undo' button.
But, if you missed it, it would not be possible.
🔴 Steps To Follow:
Step 1: Suppose, you are in the comment section of your Instagram posts and have by mistake deleted the comment.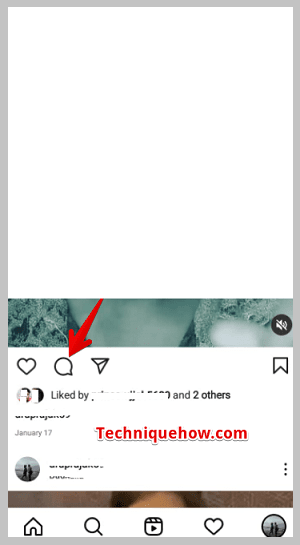 Step 2: Instantly, look towards the bottom of the same screen, on the extreme right corner you will see on "Undo" option. Hit it.
Step 3: The moment you will hit the undo option, the comment will come back to the original place.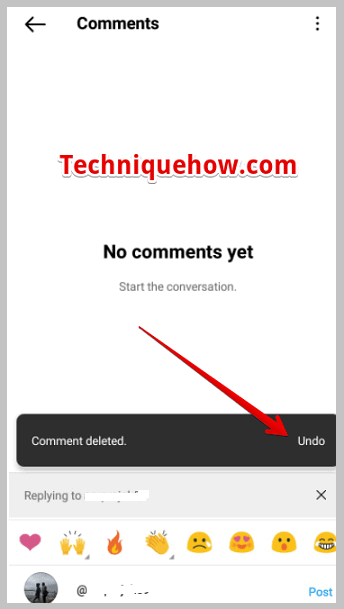 Make sure you are quick enough to complete this task within 3-5 SECONDS. Otherwise, this method would not be of any use to you.
2. Contact Instagram Support (After Unblocking)
Instagram Support is basically a kind of 'helping desk', where you can directly send the request message to Instagram for any type of problem. Similarly, for recovering comments, you can write a request message to Instagram support.
If the comment is available on their database, still after a certain period of deleting it or deleted by Instagram by mistake, they will definitely help you to get it back.
🔴 Steps To Follow:
Let's follow the steps:
Step 1: Open your Instagram and come to your profile page. Click on your profile icon at the right bottom and you will safely reach the profile page.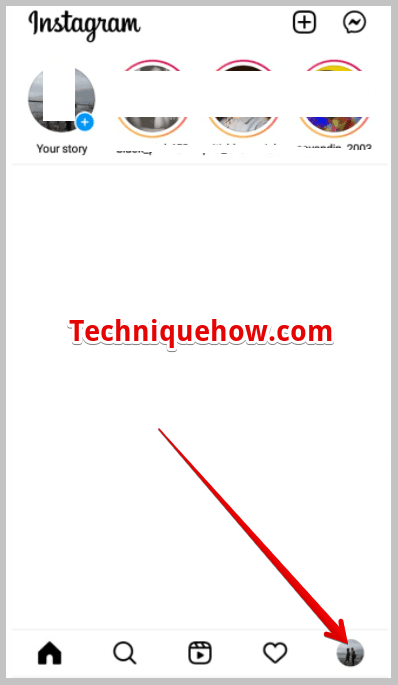 Step 2: On the profile page, you will see "three horizontal lines" in the right top corner. Click on it and then, click on thre "Settings".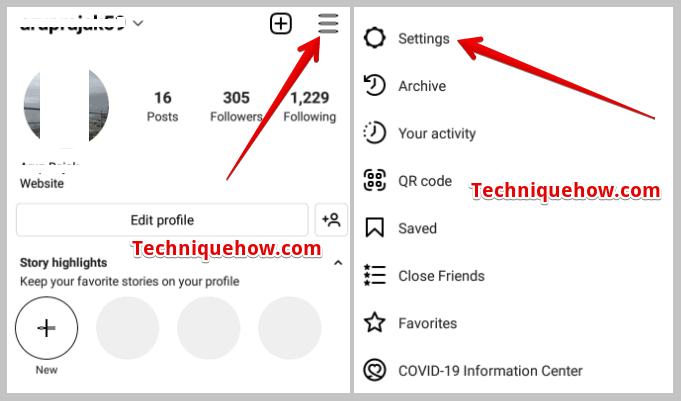 Step 3: On the Settings menu list, choose the "Help" option.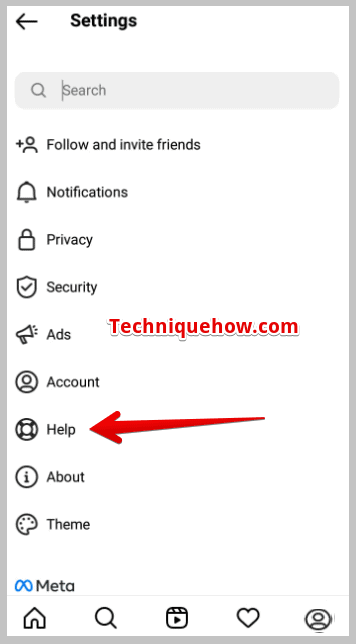 Step 4: Under the help section, select the "Help Center".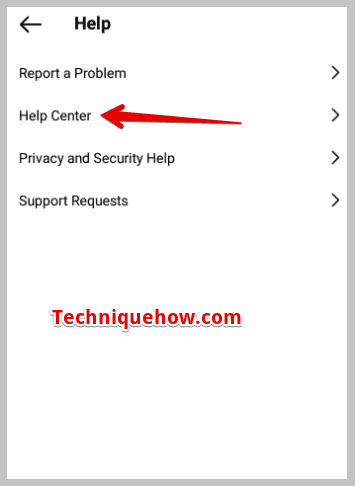 Step 5: Next, in the search area, type in your problem and click on the search options below.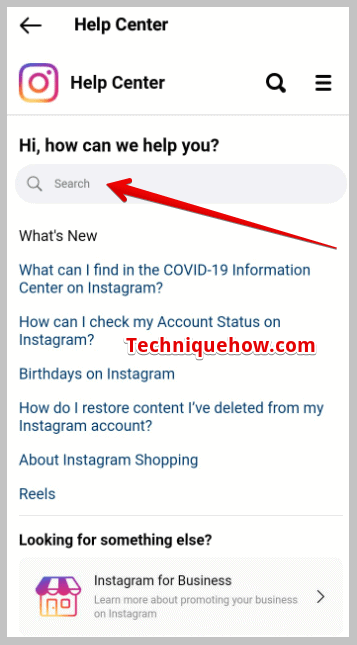 There you will get so many solutions, just choose from there.
3. Not, In Case If You're Blocked
The scenario would completely be different if you have blocked the person who had made that comment. Because, once you have blocked any user from your account, the likes and comments made by him will also be removed.
And the major point to make a note of is, that even if you unblock that person, you won't get that comment back. It is permanently gone.
Blocked means nothing can be done to recover the deleted comments as the comments you have posted are removed.
Can you Recover Permanently Deleted Instagram Comments & Likes?
Recovering permanently deleted Instagram comments is next to impossible. As it is completely gone from your account.
However, you can still try your luck. You can check from Google cache or any previous screenshot.
Google Cache will only work if you have deleted that comment from the Instagram web. Otherwise, if you could had used the Instagram app, then nothing can be done.
And in the case of the screenshot, it is totally luck.
Frequently Asked Questions:
1. How to tell if someone deleted your comment on Instagram?
Other than Instagram no other person on Instagram can delete comments from your post unless he is the one to comment.
Instagram has a right to delete offensive and abusive comments from any post it found.
Well, if you found any comment missing from your post, then it is very simple to guess the culprit, that is, Instagram. However, if the comment is not offensive or against the community guidelines, then it is the same person who had typed that comment.
2. How to restore comments on Instagram after unblocking?
Unblocking won't make any difference to your deleted comments. If you have unblocked any person in your account, his likes or comments would not come back. It is not possible.
Actually, there is no such way to restore deleted comments or posts, or the status from Instagram. Once it is gone it is gone forever.
3. Can someone delete your comment on Instagram?
No, any random user or not even the user from your followings and followers have the access to delete the comments from your comment section. But the user who has made that comment has the access to delete the comment any time he/she wants to.
Also, if in case you have commented on some other user's post, even then also, no random user, other than the owner of the account, can delete your comment.
Also Read: