Your Quick Answer:
To recover a deleted Instagram chat you can use the other person's chat inbox to see the messages.
You should know that Instagram does not have a backup & restore system for the direct message you send through your Instagram account to someone else. Instead, you can view a total chat or the deleted messages from the other person's chat.
If you just removed a message or a whole chat from your Instagram DM and wondering how could you get that back on your chat list then you should know that Instagram would not provide you with any such feature to get back the deleted chat rather you can see the same chat from that person's inbox you were chatting with.
You will be amazed to know if you have multiple accounts added to an Instagram group chat then you can see the deleted ones on the DM of the second profile where the same chat appears.
You can find deleted chats or messages from the Instagram data once you have downloaded the Instagram backup data for your account and in this method, you will be able to view the deleted Instagram messages.
There you have different steps for recovering Instagram without phone number.
You can also do a few simple steps to recover a disabled Instagram account.
How To Recover Deleted Chats On Instagram:
Try the following methods:
1. Ask the person
If you just deleted your messages or a whole chat and wondering about the files that he had sent you but you cannot see them as you have removed the messages mistakenly then you can request the person to send you those files once again through Instagram DM on your chat or in some cases you can ask the screenshot to see the messages you want back.
Instagram would not delete the chat from the person's inbox you deleted from yours.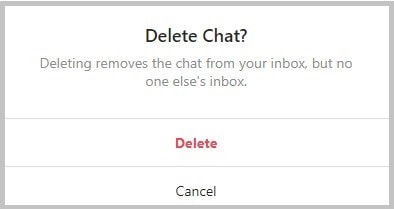 All you have to do is just go to the direct message or DM section on your Instagram (you can look through your Instagram app or the desktop version), and you will see the 'Arrow sign' icon where you have to click to go to the direct message section on your Instagram account.
Go to the profile link of that person or you can land on the DM section on your profile, and from there just tap on the new message option and choose the person you want to connect with to get his deleted chat resend by himself.
Now request him to send the deleted messages once again so that you can view the messages again from your account when those are lost or use his phone to see the chats.
P.S. Most probably the person will send you the important files over your DM that you lost by deleting the whole chat, if you don't get any reply then there is no reason to get the chat back for your purpose. Otherwise, you can try other methods to recover the deleted chats.
2. Instagram Message Recovery
Take these things in mind before using Recovery Software to recover deleted Instagram Chat:
If you're wondering whether to use any recovery tools to restore deleted Instagram messages then remember that no software or tools can recover your deleted Instagram.
If you're seeing any of such online guides that claim recovery tools or online tools can recover your deleted Instagram messages those are a scam.
Recovery software does not have access to the Instagram server to restore your files back to your Instagram account rather it only can recover the internal messages from your inbox.
Be careful on purchasing such recovery software that claims for recovering deleted Instagram chats or conversations.
3. Instagram DATA Download
If you just deleted some messages from Instagram DM or a chat from your Instagram account then you can see all of these deleted messages just from the Instagram data option that is available on your desktop settings on Instagram.
You can also recover the deleted Instagram posts that are previously described.
Now, this action you have to perform this from the desktop version by going to instagram.com.
🔴 Steps To Follow:
Step 1: First of all, you have to go to Instagram.com to get the download option. You have to proceed from a laptop or PC, now just log in with your Instagram account at first.
Step 2: Once you are logged in with the Instagram account on your desktop just find the option 'Edit Profile' and just click on it and the same will open a list of a feature on your Instagram.

Step 3: Now from the list, you have to take on the 'Privacy and Security' option that you will find by crawling to the bottom and this will open several options where you have to click on the 'Request Download' button under the Download Data section.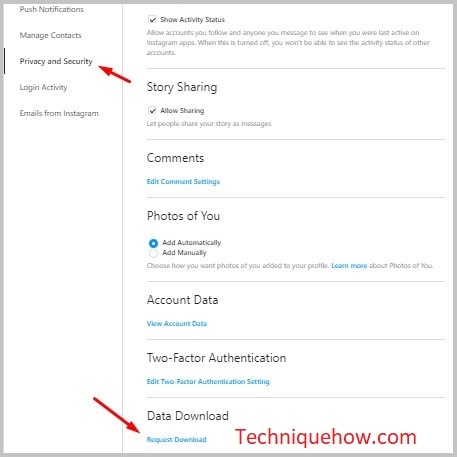 Step 4: Now once you click on the 'Request Download' option this will ask to provide your email id and password for your Instagram to verify that download and once you provide it with all of the details including the verification ones, Instagram will take a few hours to send your data over the email.
Step 5: Now once the data process is ready by Instagram, they will email you the link for your Instagram data download, you just have to click on the link to download the data on your desktop where you can open that ZIP file.
Step 6: Now open the ZIP file on your desktop and you will see a file named messages.json, you have to open it through Notepad++ where you can see all of the deleted chats or messages through the data Instagram provided you. 
4. Opening JSON File
If you are on a phone and want to access the JSON file from your mobile device whether it's Android or iOS, you can take the help of JSON editor apps that you can install on your mobile device and open the JSON file through that application.
1. For iPhone or iPad: You can use the 'JSON Viewer – Json file reader' from the Apple App store which is priced at $1.99, can view and edit your JSON file over your iPhone or iPad devices.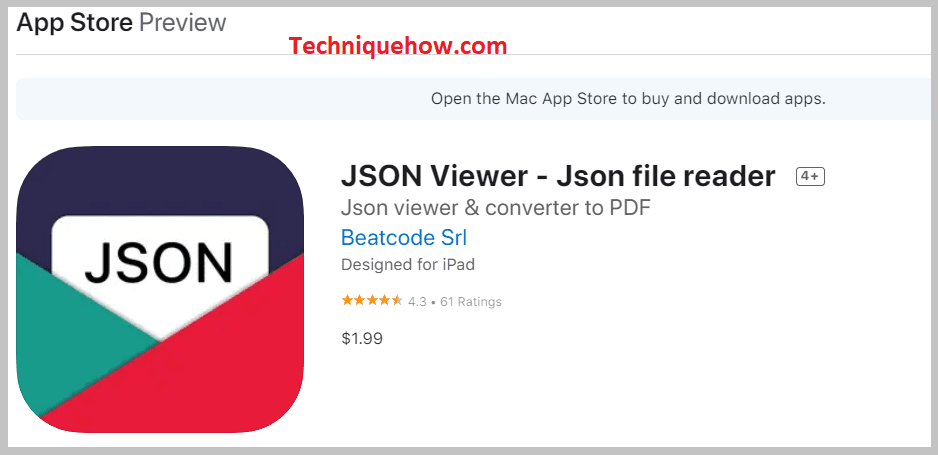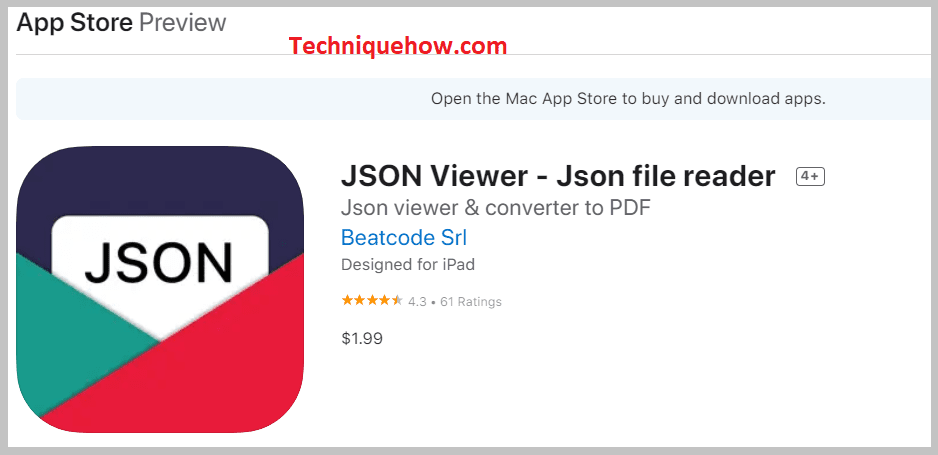 2. For Android: You can download the 'Json Genie (Editor)' on your device and open the JSON file through that editor and you will be able to view all of the messages that you have deleted from your Instagram direct message.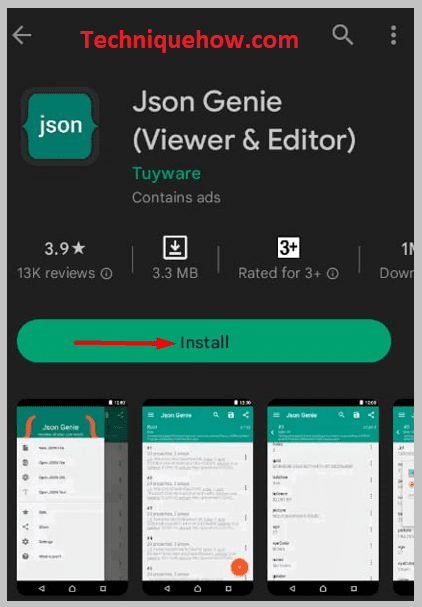 Note: If you just deleted your Instagram messages very recently then Instagram will provide you with the last updated data in their records where you can see the deleted chat or messages on that file. However, if you're wondering to recover the 1-year-old deleted messages or chats you may not get into this file. 
5. Instagram Message Recovery Tools
If you are new to Instagram the quickest method that everyone follows to recover deleted Instagram messages is just by the online recovery tools that actually do not work but rather steal the Instagram account which will lead to a permanent block of your account from Instagram.
When you use such message recovery tools that claim to recover your messages and if those tools ask for your Instagram login credentials never provide the details to such third-party tools as this will steal account access and will use it to spam on Instagram through your account and if Instagram notices such activity they will block your action on Instagram temporarily placing blockage on your account.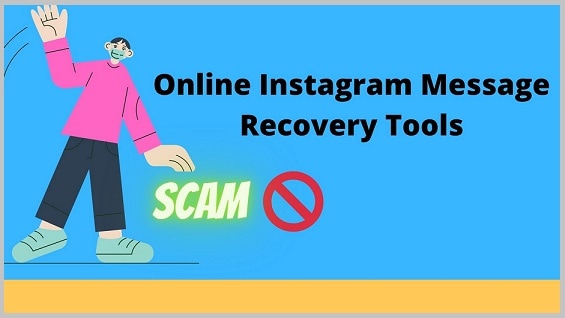 🏷 The Reality of Online Recovery Tools:
There are many online message recovery tools available for your Instagram account that actually does not work and try to fool Instagram users by showing some random people's name list by asking for your Instagram login details. Instagram does not allow any third-party app on its server or provide any access to its server.
So, don't take part in this as this will lead to a permanent block of your Instagram account as this tool will use your account for spamming all around Instagram by following random people, liking the post, and commenting on random texts on posts. Instagram prohibits any community standard violation or abuse, if you are doing this kind of activity your account will be suspended for a limited period of time or this may be a permanent decision from Instagram.
🏷 What does the Tool actually do:
Such online Instagram message recovery tools that claim to recover your messages or chat do not have any active algorithm to work rather than spamming with your account.
🔯 Deleted Instagram messages will keep coming back:
In this method, you get all of the deleted staff including the Instagram DM, links, and other people's chats as well.
The best advantage you get through this method, getting a backup of your whole Instagram profile that you can use in the future if you need any data to view.
Also Read: