If you unexpectedly deleted some of your important files then you can get it recovered from the recycle bin.
However, if you press the Shift+Del key while erasing the files then it will be deleted from your hard drive forever. Yes, you can easily undelete permanently deleted files from your computer without any software.

To restore permanently deleted files from the backup in Windows:
First, make sure the backup storage is on your Windows 7/10 ready.
Now, go to the "Settings" from your Windows control panel.
From there, choose the 'Update & Security' option and the backup option will be there, just click on that.
Now, go to backup & restore settings on your PC to restore the storage media files. Just click on the 'Restore My Files' option.
This will restore all of your permanently deleted files on your Windows OS.
Recovering Trashed Files from PC:
If you have just cut any file and pasted it somewhere else then you can restore it back also. You can do this in two steps:
i) Either you just cut from the new location to old location
ii) Otherwise, just press Ctrl+Z from your keyboard and this will be replaced on the previous state.
Most of the applications are premium and don't allow you to perform the recovery until you purchase the full version. But, there are some easiest techniques to get back your deleted files quickly utilizing some tips for absolutely free.
1. EaseUS Recovery wizard Tool
Although, if you don't have any paid recovery system on your computer then you can try the EaseUS recovery wizard also in order to recover your lost data.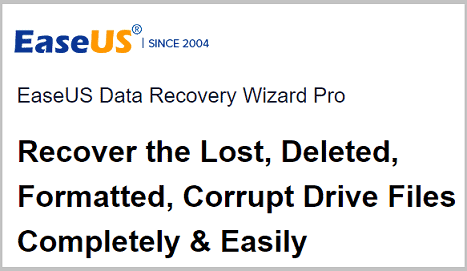 You can start this free and quick and easy installation process to make your data recovered so easily.
2. Rubrik Backup and Recovery
If you want an instant recovery of your data from your Windows PC then Rubrik's recovery tool can do this for you. Rubrik tends to perform 50% faster according to their data than other ordinary recovery tools.
Where do the Trashed Files go After RM command?
The recovered File is restored back to /.local/share/Trash/files/filename.filetype
You can use these methods in any version of Windows (i.e. Windows XP, Windows 7, Windows 8, Windows 10). Here, in this article, you will learn both ways to perform the recovery.
Some files are too valuable to us and cannot be re-downloaded, that is the reason ought to be kept safe. Deleting those documents just by pressing Delete key it will move the files to Recycle Bin. If this happened then you can easily restore that file from the recycle bin without using any software.
How Is It Possible to Get Back Permanently Deleted Files?
The files are not cleared quickly from the storage which is the specialty of the digital hard drive. This storage keeps the data something aside for a limited time period. Means, if you need to recover a file then stop using your computer for a while and begin the procedure immediately.
QUICK TIP: Due to the excess need for new data overwrite, the old & unrecognized files might be completely cleared up from the hard drive and thus you will completely lose your documents and other important files.
Recover Deleted Files without Software in Windows 10
For Windows 10 you can undo this deletion in two steps if the file history feature is turned on.
Step 1
Just search for file history besides the Windows start button and select 'Restore your files with File History'.
Step 2
Just click on it. Then find the file and complete the restore process.
Recover Permanently Deleted Files without Software in Windows 8.1
If you have deleted your personal and important files recently then the good news is you can easily recover those from your computer system. For this, you need to have enabled file history setup on your PC.
To complete the file recovery just follow the steps below-
Step 1
At first, find the folder where the file was saved and then right-click on it.
Step 2
You will see an option like 'Restore previous versions'. Just click on it.
Step 3
It will show the previous versions and will be back in that version it was before.
Step 4
Alternatively, you can click on properties and then click on the 'Previous Versions' tab. All the old versions will be displayed date wise.
We have performed this system in Windows 8. But, you can use these features in Windows 10, Windows 8 or Windows 7 without any software. To use this feature just enable the File recovery option on your PC.
Here is the main part.
Recover Permanently deleted files using File History – Windows 10
It is more than simple.
1. At first, go to the Windows logo and search for 'file history'.
2. Now, select the 'save backup copies of your files with File History'.
3. There you will find the window. You need to set storage to back up your files. Now, just click on 'Turn on' to enable back up on Windows 10 OS.
Once you set up this, you will be able to restore a permanently deleted file from your laptop.
How to Enable File History Feature on Windows 8?
To enable 'Previous Versions' for a folder in Windows 8 you just have to do few steps to complete.
1. At first, right-click on the Windows logo and select the 'File Explorer'.
2. Now, right-click on 'My Computer' (or This PC) and click on 'Properties'.
3. There, you will find 'System protection' on the left corner then click on it.
4. Now, click on the 'Configure…' option.
5. It will open a pop-up displaying the option. Now, select the 'Turn on system protection' and click the OK button.
Now you are all set. If you delete any file mistakenly using the 'shift+del' key then you will have the chance to restore it again.
How to Undelete Permanently Deleted Data? (Recycle Bin Windows 7)
Deleting a file or an entire folder just by pressing the delete button would not remove the file from the computer. The file will be moved to the Recycle Bin and will give the user a chance to recover it from there. But, if you have just deleted the file then don't waste time to recover it now. Just find out the Recycle Bin from your desktop and get the file back to its own place.
If you don't know the system then just follow the steps mentioned below-
Step-1
At first, find the Recycle Bin from the desktop. Then, click on it.
Step-2
Now point out the file which you need to restore.
Step-3
Now right-click on that file and you will see 'Restore' option. Just click on the 'Restore' option.
It will be saved to the dictionary where it was previously.
This is how you can revive the permanently removed data from your computer. So, if you face the same problem in the future, don't delay to try it for free.
Also Read: