✎ Key Takes:
» You can redeem your Payback points for cash in Germany by visiting the official website at www.payback.de and logging into your account.
» You can use the specific link www.payback.de/pb/bargeld to verify and update your bank account details for cash redemption.
» If you wish to convert Payback points into cash, click "Confirm" and wait until the next day; alternatively, explore options like purchasing items from partner stores, trading points for products, or exchanging them for vouchers from other companies on the Payback website.
How To Redeem PayBack Points (In Germany):
These are ways to redeem PayBack points in Germany:
1. Purchase from Partner Store
If you want to use and redeem your Payback points in Germany there are a few ways you can do that. It may sound surprising to you but some stores or shops in Germany accept Payback points as payment.
Therefore, it is kept and used as a payment method in Germany to pay for items for some purchases. You need to check your Payback balance and then count how much you have on your Payback account before you go for a purchase. Some stores that are popularly known for accepting Payback as payment are Burger King, DM, Aral, and Real.
If you go to these stores to buy something, you need to make sure to ask them whether Payback coins are an accepted payment method or not before you make the purchase.
2. Trade Coins for products
When you want to use your Payback coins you can trade the coins that you've in your account for other products in exchange. Within the app of Payback and even on the Payback website, you'll be able to see that there are different kinds of products available for you to buy.
You can purchase these products using the Payback coins that you've got from using the Payback service. The app offers a variety of products such as cooking appliances, sports appliances, multimedia, and other kinds of health and lifestyle-related products.
When you're purchasing the products, you always need to compare the price of one item with different providers. When you buy them with coins, you get them at a lower rate than the purchase that is made with cash.
3. Trade Coins for vouchers
Another way you can redeem your coins is by trading them for vouchers. On the Payback website, you'll be able to get a full list of vouchers that you can exchange with the Payback coins that you have on your account.
These vouchers are from companies that are outside the Payback program, such as IKEA, Spotify, Zalando, etc. You can use these vouchers to shop from these companies and get a good deal for your purchase of the items.
But make sure to look for the expiry date of these vouchers after purchasing them so that you can use them before they expire otherwise it would be a waste and you'll not be able to use the coupons.
4. Miles & More Mile card
You can also use the Payback coins to exchange for miles using your Miles and More card. If you have a Miles and More card, you have another option to exchange or trade your Payback coins more fruitfully.
You should know that one Payback point is equal to one mile when you exchange it on Miles and More.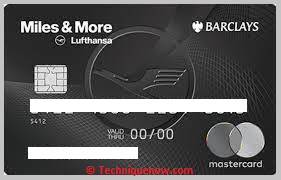 Payback coins can help you fill up your mileage account on Miles and More. Only after earning 200 coins in your Payback account, you'll be able to convert those to  Miles using your Miles and More card. It can help you get too many rental awards, flights, or even hotels too. 
How to transfer PayBack points to a bank account:
Follow the steps below:
Step 1: Open www.payback.de and log in
When you use the Payback service you get points for every purchase. However, you need to redeem those points to cash into your bank account so that you can use them to buy something.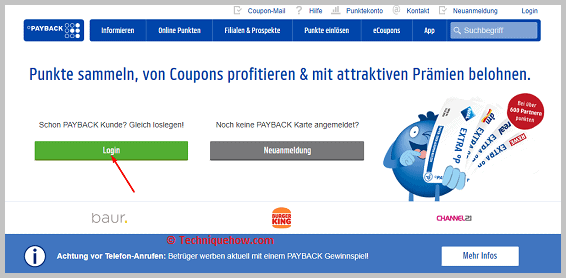 You need to go to the official Payback website of Payback which is www.payback.de and then log into your Payback account.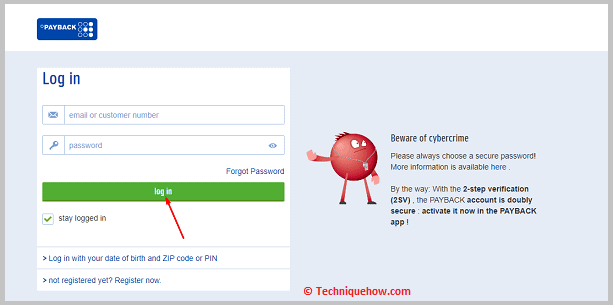 Step 2: Go To: www.payback.de/pb/bargeld
After you've logged in to your Payback account by inputting the correct details, you don't need to search all over the site to get the points to cash. You need to click on the link browse to the link below to head on to the section where you'll find the bank details.
www.payback.de/pb/bargeld
The coins that you get after every purchase are given to you so that you can use them for discounts and promotions. Redeeming it to cash is not its primary purpose.
Step 3: Now Redeem your Coins to send as Cash
Once you get to the bank details section, you need to check the details provided there so that you can be sure that your correct bank account is added. Then you need to click on Confirm to redeem your coins.
It would be sent as cash to your bank account directly. You can wait till the next day and check the bank balance to see if the amount has been added or not. For the most, it takes seven days to get credited into the bank account.
How to earn more Payback points:
Follow the methods and tips below:
1. Using Coupons Maximum of the time
If you want to earn more Payback coins, then you need to use coupons more. When you check out a purchase, you are given the option to choose coupons. You need to choose any of these coupons while you're checking the order. You also need to know that these coupons are available on the app of Payback, therefore, you need to checkout using the Payback app and not the website to get the coupons.
If you've provided permission for Payback to send emails to you, you'll be able the coupons in the emails too. If you haven't accessed Payback to send you mail, provide access and once you receive them, check the emails that you receive so that you can know the coupon codes to use them. Be sure to read the instructions on every coupon to know its details.
2. Using American Express Payback Card
There's another way to increase your Payback points is by signing up with your American Express Payback Card. You may wonder what difference signing up with American Express Payback Card makes but it does make all the difference. When you purchase with an American Express Payback Card, you can collect points with all of your purchases from all kinds of stores, even if it's not a partner store.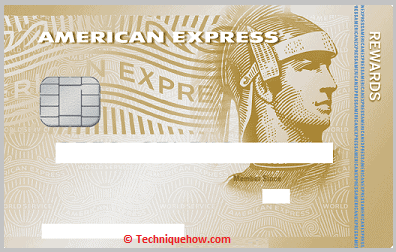 Moreover, the points get doubled up, when you purchase from a partner store using the American Express Payback Card. All these benefits are not available when you use a regular card.
However, you need to know that many shops in Germany don't use the American Express Payback Card, therefore, check if the shop in which you want to make the purchase accepts it or not.
As the coins are only valid for three years, you need to be sure to use them before their validity expires.