Your Quick Answer:
One of the principal features of Snapchat is that pictures and messages are usually only available for 24 hours to their friends or the public.
Snapchat allows users to keep photos in "My Eyes Only" which lets them keep their photos in a password-protected space.
To take screenshots of the stories, you have to turn on the flight mode on your phone and then take the screenshot, after that uninstall and reinstall the Snapchat app.
Also, you can start the screen recording for the Snapchat stories and then take a few shots from the video and save them as screenshots.
How To Screenshot On Snapchat Without Them Knowing:
Snapchat users know that the only way you can save a story there is by screenshotting it. While doing this, the app on the other hand notifies the user, and if don't want that happening, need to follow a few steps:
1. Turning On Flight Mode
Step 1: Switch on your phone, go to settings and turn on the flight mode. You can also swipe up or swipe down (depending on the mobile you are using) and click on the airplane icon to turn on the flight mode.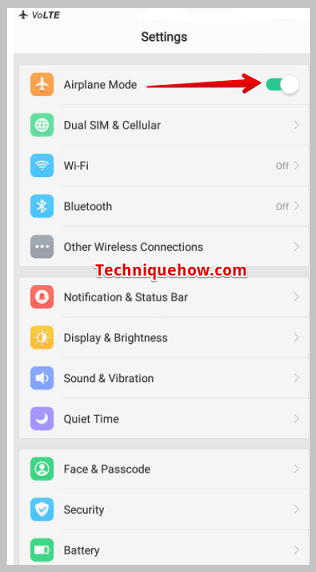 Step 2: Open Snapchat while your phone is still in airplane mode and take a screenshot of the story or photo you want.
Step 3: After you are done taking the screenshot, close the app and uninstall Snapchat immediately. Do not turn the airplane mode off in between by mistake.
Step 4: After uninstalling Snapchat, go to settings again and turn the airplane mode off.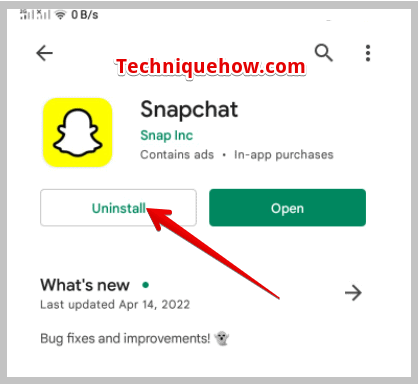 Step 5: Install Snapchat once again and log in with your respective credentials.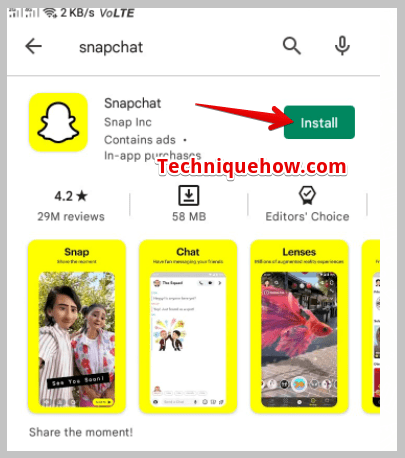 Note: Sometimes it might leave them a message and not work, so we can,
◘ Swipe from the bottom of the screen (or down from the top in apple XS) to open the Control Centre and choose the Airplane mode button, it's shown by an airplane symbol.
◘ Now go back to snap, open it, and wait for it to load which might take a few moments, and take the screenshot now since you have no Wi-Fi, so the app cannot notify the person that we have taken a screenshot.
◘ Then go to the app and uninstall it and then reinstall it again turning off the flight mode.
2. Screen Record the Story
Step 1: Turn on your iPhone. Open Snapchat and go to the story you want to record. Do not play it immediately.
Step 2: Next, swipe down twice from above and in the drop-down window you will find a screen recorder option. It looks like a circle bordered by a bigger circle around it. If you don't find it at once, swipe right and check in the rest of the options. Click on it.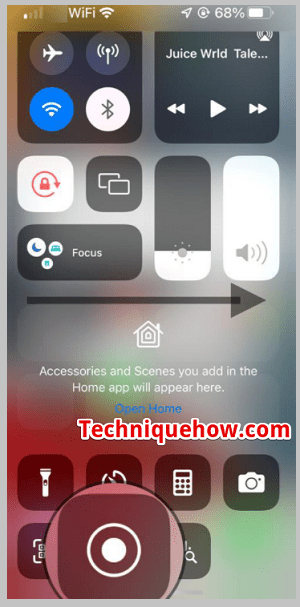 Note: In case you don't find the option in the drop-down window, go to Settings > Control Center and then tap beside the Screen Recording option.
Step 3: A recorder option will appear on some corner of the screen on the right side. Click on that and the recording will begin immediately.
Step 4: Play the story or view it that you want to record and once it ends, it's saved on the gallery. The recording will stop and you'll find the record in your gallery.
Steps 5: If that is a video story, it is saved in that way but if it's a photo you can now play the video and take a few shots from the video's playback and those will be saved as Snapchat photo screenshots.
This feature works the best on iPhone without any issues and can also be applied on android too.
Frequently Asked Questions:
1. Is it Illegal to Screenshot a Snapchat Story?
No matter if it is a Snapchat personal or public account, taking a screenshot is okay. But even after getting a screenshot and sharing it with others is not okay.
Photographing someone else's story and sharing it without their consent is ridiculous and depending upon the country the person lives in; it might be considered a cybercrime. So, taking a screenshot is okay when we follow basic rules and do not spread it across without the person's consent. But seeing it through a view it is not really illegal but can be considered cybercrime or plagiarism.
2. How to tell if someone screenshots your Snapchat story?
You can go to the Stories screen in Snapchat and touch the three little dots next to our Story and see all the Snaps we put up that day. Next to each Snap, you can see a number and a purple eyeball. That is the number of people who have viewed our snap story. If even anyone has taken a screenshot, there will be an additional green triangle next to them. The number next to it shows how many screenshots have been taken.
3. How to tell who screenshot your Snapchat story?
While Snapchat Stories actually disappear after a time, other users can anyways take a screenshot of someone else's Story. To check for any screenshots the method is easy. Snapchat users can easily check anytime who viewed or took a screenshot of a Story through the app's settings.
In general, Snapchat is designed to be a secure and privacy-focused service, and this can be seen in many of its features, such as how Snaps and Stories disappear after a certain amount of time. However, if another user takes a screenshot of any or all the Snaps within a Story, they can end up lasting for much longer than the original poster might have expected.
Essentially, they are a viewable timeline of a user's Snaps. Other users can view someone's Story as many times as they like, but they are automatically deleted after twenty-four hours.
Also Read: