Your Quick Answer:
To search multiple Instagram Hashtags, you can use the Instagram search bar.
Go to the Instagram search option, type the keyword you want to find the hashtag for, and hit search. Next, click on the "tags", and you will get a list of all trending hashtags related to the keyword. On the results, you can see multiple related Hashtags on Instagram.
For multiple hashtags, the best option is a third-party tool. You have to download any app, recommended tool is Combin. Just create an account and search for multiple hashtags.
Also, you can go to Hashtag Generator (toolzu.com) to find the best Hashtags for Instagram and add the keywords. You will get a list of trending tags related to your search from there.
How to Search Multiple Hashtags on Instagram:
Many of you might not know, but adding 'multiple hashtags' in your social media post is the secret key to gaining popularity and boost in blogging. The hashtags should be trending and related to your posts.
To find trending hashtags related to the post here are some methods:
1. From the Search Bar
The first method is the 'From Instagram Search bar'. This is one of the instant simplest methods, with no additional settings requirement. You just need to know the 'what is your post related to?' and 'What is the key element of your post?".
🔴 Steps To Follow:
Step 1: Open your Instagram account on your mobile device. No issue if you want to try this on your computer system. Log in to it.
Step 2: Now, look at the bottom middle left of your screen, there you will find a "Search Icon". Click on it.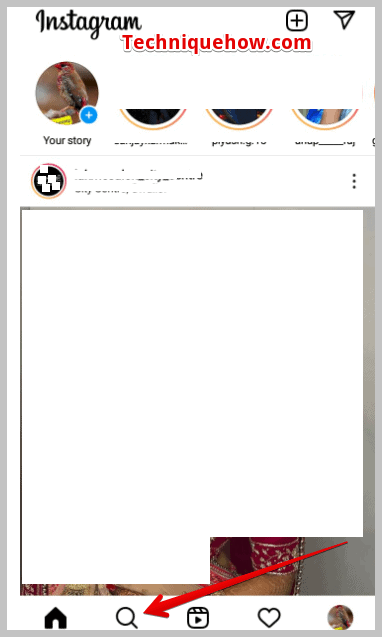 Step 3: On the top, tap on the search bar, type > "Hashtag" and hit the search button.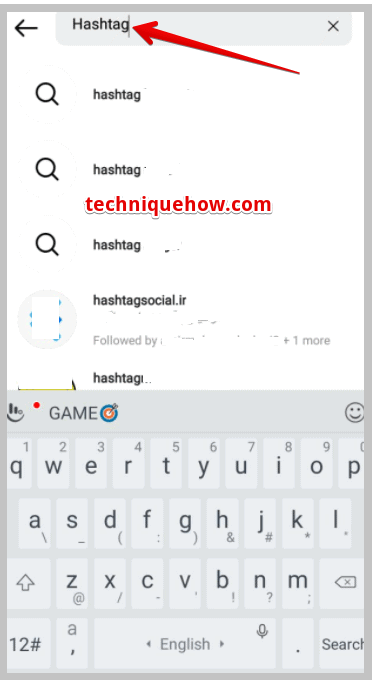 Step 4: The next page will appear with many random posts. But below the search bar, you will notice different options. From there, go to "Tags".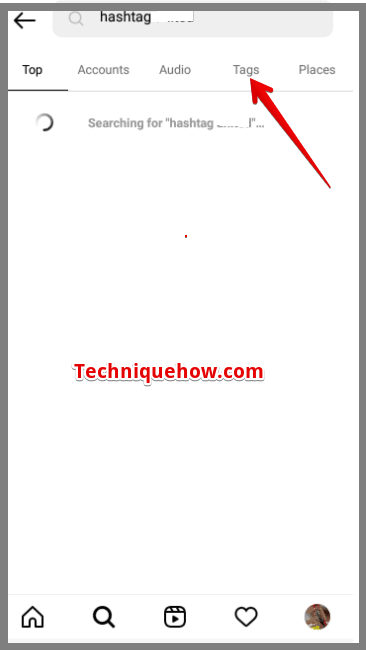 Step 5: Click on "Tags" and all Hashtags with kind of similar would show up.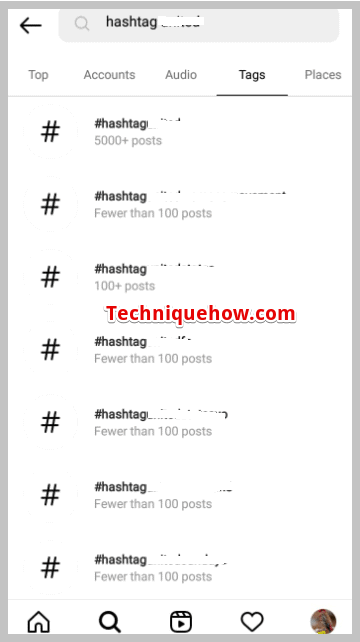 Similarly, to search for the trending hashtags related to your post, follow the same process, and instead of 'a hashtag' type the word related to the post, ex – "Captain America", and hit > search, then tags, and you will get all the trending tags.
That's all. Easy and homemade!
2. Find Multiple Hashtags using Third-Party Tool
You can use a third-party tool, to find multiple hashtags. There are tons of Instagram hashtag finder tools available, to use you need to install the application on your system. For demonstration, will use a tools name > "Combin".
🔴 Steps To Follow:
Step 1: Go to the web browser of your system and search for the link > Grow and Manage Your Instagram Account | Combin and download the "Scheduler" tool.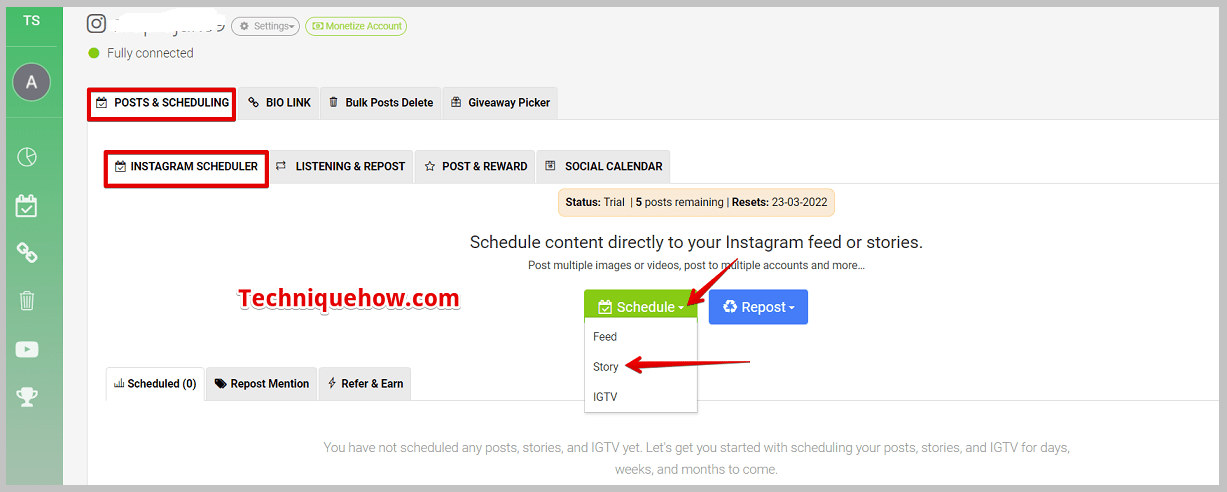 Step 2: After Installation, Open the app and create an account.
Step 3: Log in to Instagram using the tool and type a new search field for the hashtag.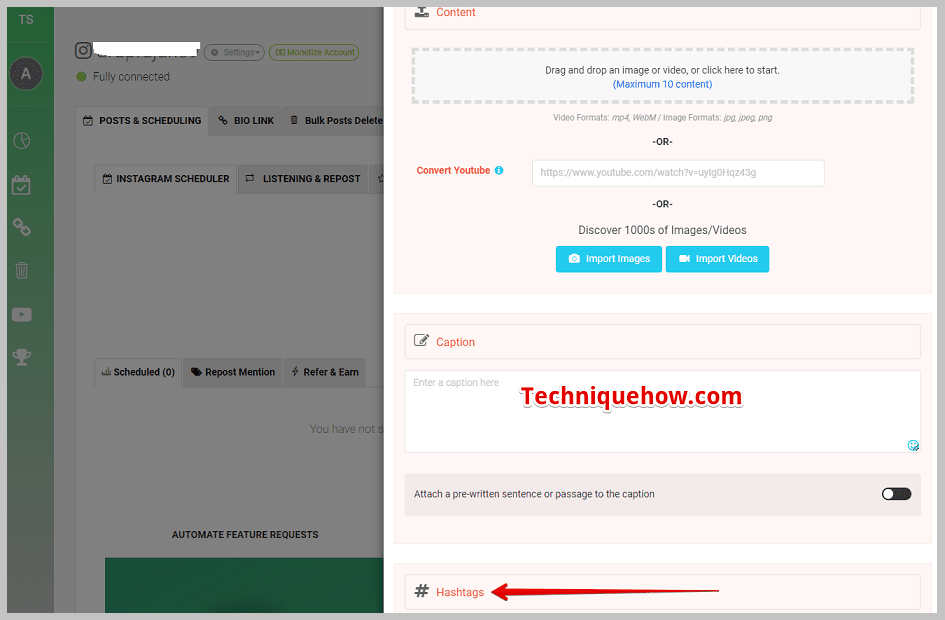 Step 4: On the screen, you will see a list of hashtags related to the search you made. Select as per your choice.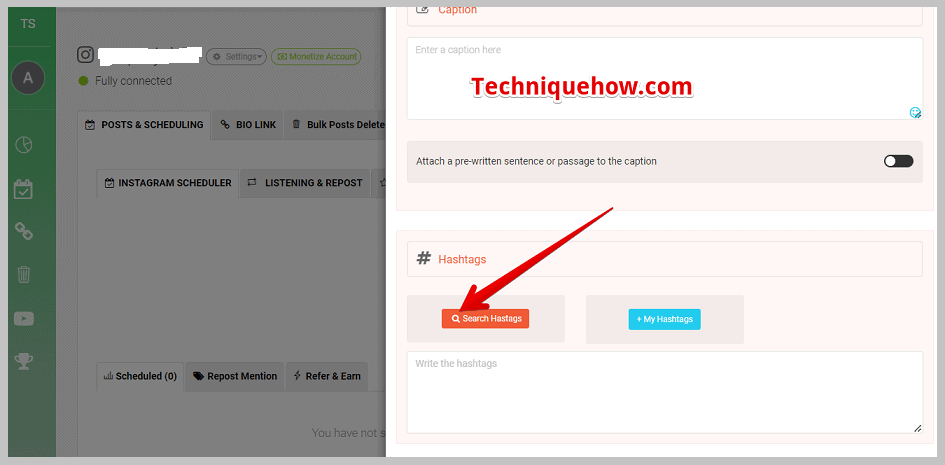 Step 5: For multiple hashtags, click on the "+" button, on the right of the hashtag field, and hashtags will appear on the screen.


OR,
Step 1: On the google browser, go to the website > Hashtag Generator — Find The Best Hashtags For Instagram (toolzu.com) and open it.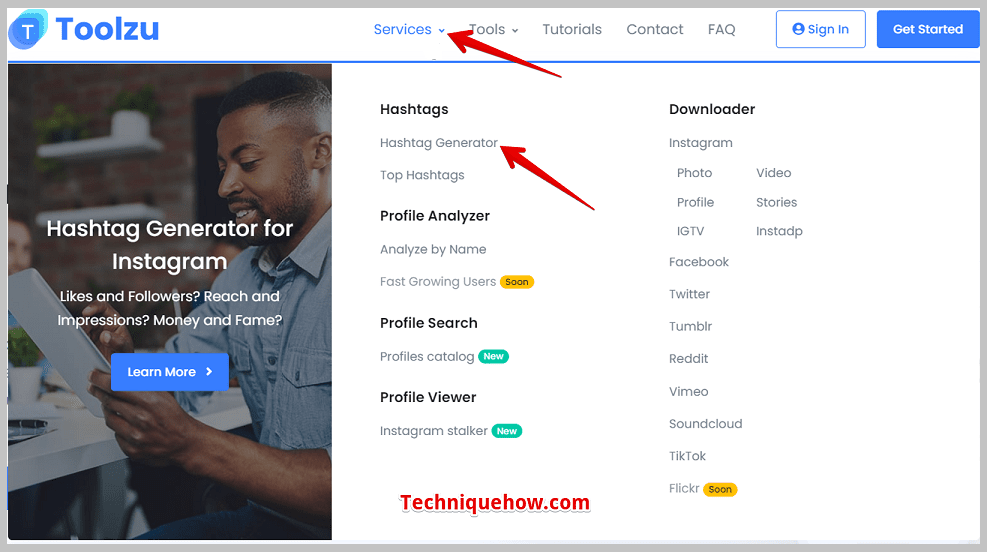 Step 2: There you will get three major options, one to type the "Generate by keyword" for the hashtags, the second a "Generate by URL" link for your post, third and an option to upload the "Generate by picture" for which you are searching hashtags for.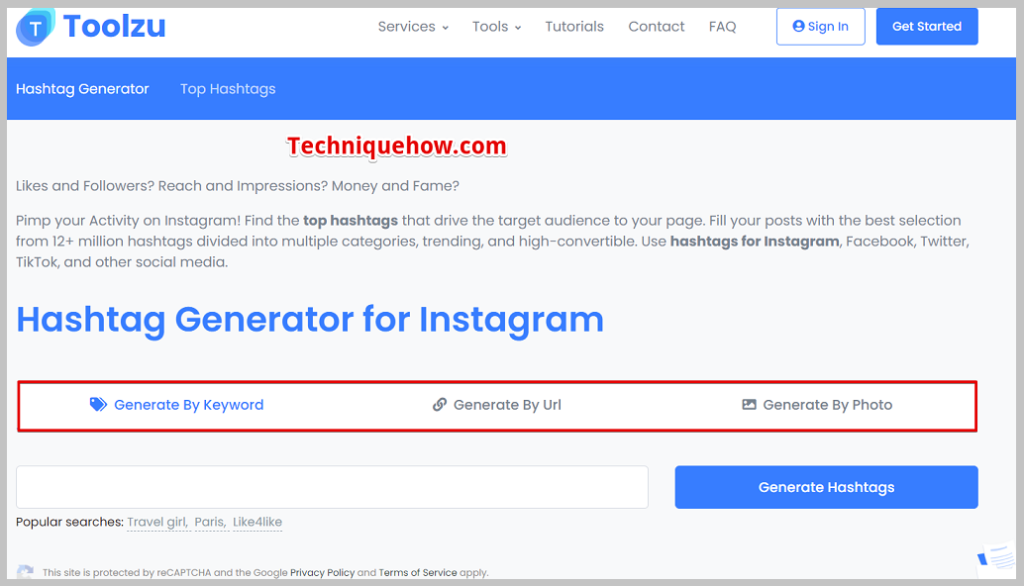 Step 3: Choose one, according to your ease.
Step 4: For instance, let's choose "Keyword". On the search bar type and word and click om > "Generate Hashtags".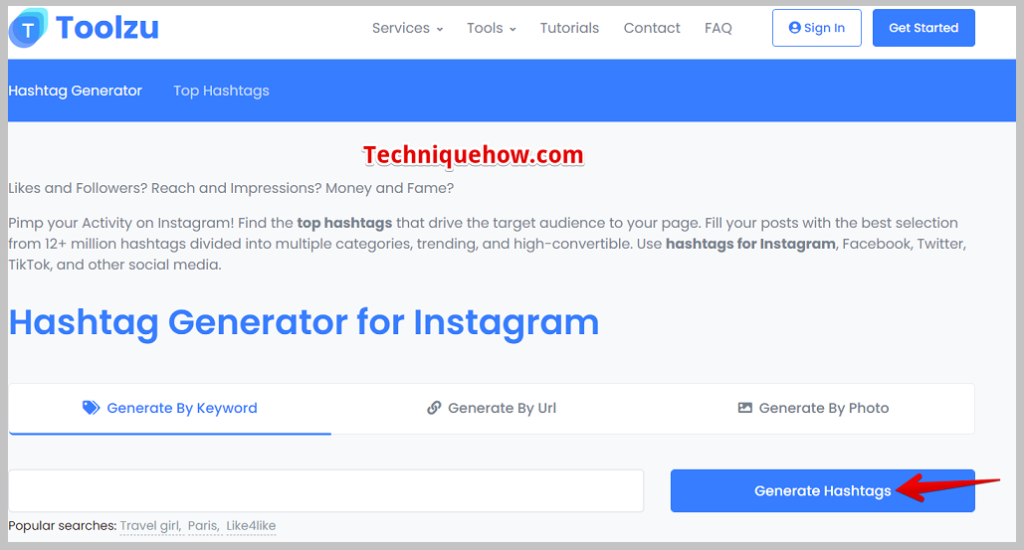 Step 5: On the screen, you will see all the trending, popularly used hashtags related to your keyword. Also, alongside the number is mentioned, that many times hashtag is been used till now.
Copy and paste it in your caption.
Why Should You Search Instagram Hashtags:
There are several reasons why searching the Hashtags can benefit you:
1. To See Posts & Determine Popularity
The one major reason, why one should search hashtags for Instagram posts, is you will get to know the related trending posts and the popularity of the particular topic.
Above everything, there is a very simple rule, to win the race you have to run as fast as your competitor.
Similarly, to gain success on Instagram posts, it is very important to know the related posts with it and majorly add the trending hashtags to the caption of your posts.
2. To Find People with the Same Interest
When you search and add the trending hashtags related to your posts, it reaches the people with the same interests.
Trending hashtags helps your post to get viral and give it a space in people's search field.
For example, let's say, "XYZ" is in trend and millions of people on Instagram are loving it.
You also designed a post on the same topic and added the trending hashtags related to "XYZ". And because of this, your posts will reach all the people who were loving them.
Hence, adding hashtags that too trending related to your post is very important.
Frequently Asked Questions:
1. Why can't you Search Multiple Hashtags on Instagram?
Instagram is not a hashtag generator tool. It is a social media platform, majorly popular for photos, videos, and reels.
However, to know the popular hashtags on a particular topic, it has been added an option in the search bar.
Although, if you see, there come multiple answers for a single search with its current popularity value.
2. How to Search for Hashtags on Brand24?
With Brand24 you can check the popularity gain per day of any keyword related to your posts and also for any random stuff.
🔴 For the search, follow the steps:
Step 1: Open Google, and to the given website > Brand24 – Media Monitoring Tool.
Step 2: Click on "Sign-Up" for free.
Step 3: Next, you will be asked to add an e-mail and create a password.
Step 4: After sign-up, on the first page, below the "Enter Keyword" space, type the keyword and click on "Next".
Step 5: Select the language you want, and hit > "New project".
Step 6: In a while, a screen full of graphs will appear on the screen. Check its popularity and see whether it is good for your posts or not.
Step 7: On this tool, you can type multiple keywords. Each time press "enter" and type the next keyword.
3. Will the Story Show up on the Hashtags you use?
Yes. It will show up on all of the hashtags you use. When you use any hashtag, your posts will post and the story will automatically go to the person who follows that hashtag or come across that hashtag.
Also Read: