✎ Key Takes:
» You can search for someone on TikTok without an account by visiting the official TikTok website and using the search bar to find the person's profile.
» You can directly visit a profile by entering https://www.tiktok.com/@username, replacing 'username' with the person's name.
How To Search Someone On TikTok Without Account:
Using the TikTok Search bar feature, you can easily find anyone's Profile. But if you want to find anyone's Profile without having an account, you can also do so.
1. From Web Browser
Follow the below steps:
Step 1: Open https://www.tiktok.com/ on Browser
If you want to do it from your Web Browser, you must first enter the TikTok official website. Microsoft Edge, Google, Mozilla, or whatever you are using, open the Browser and search for the TikTok official page, or you can go through the https://www.tiktok.com/ link to jump directly to the desired section.
Step 2: Search Name on TikTok Search bar
After entering the TikTok official account, you can see the Log In option at the top right corner and the left column.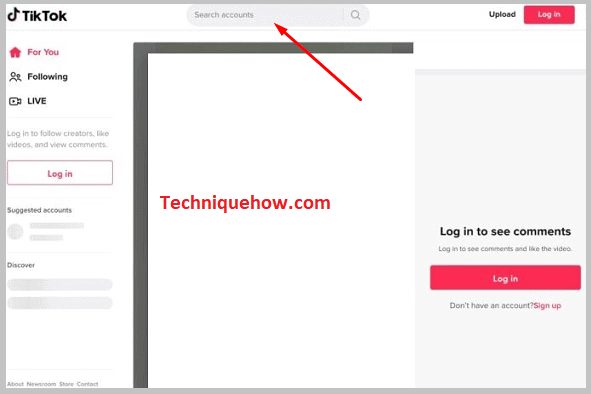 If you tap on it, you can see many login options and the sign-up option, but you don't need those options because you will not use any TikTok account. You can see the Search bar at the top of the Home screen. Tap on that TikTok Search bar and enter the person's name you want to search for.
Step 3: See the Results
After searching for his name, you will get many results regarding your search. You have to find the person's Profile from the list, and you can ask the person about his TikTok profile picture.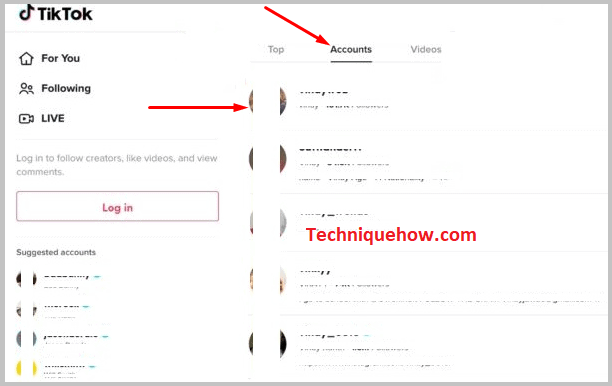 It will be beneficial for you to find his name. You can also use other parameters to find his Profile, and after finding it click on his profile name and enter his TikTok profile page. From there, you can see his account's activity.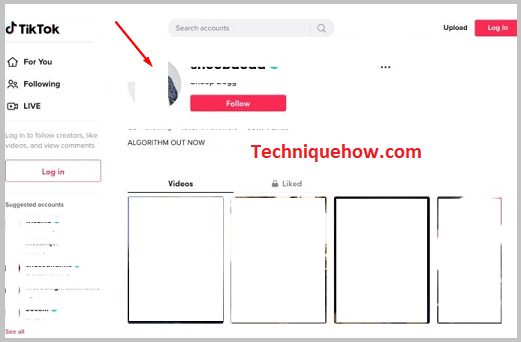 2. Directly Visiting Profile Link
If you are not choosing the web browser option, you can use this different way to search for someone's TikTok account. You can do it on your PC and your mobile Browser's desktop site.
🔴 Steps To Follow:
Step 1: Go to Google Chrome, click the Three dots icon, and tap the Desktop site.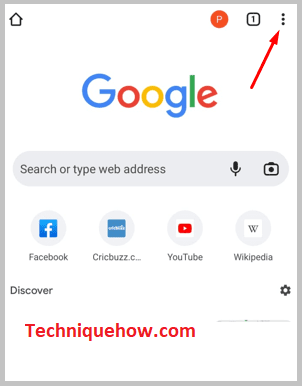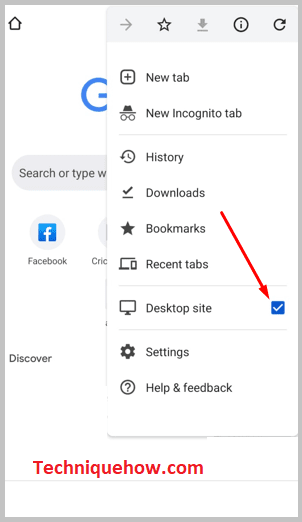 Step 2: Then go to the https://www.tiktok.com/@username link on your Browser.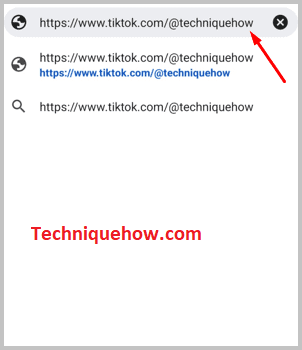 Step 3: Here, you can see at the end of this link it is written 'username'; replace the 'username' with the targeted person's name, and you will directly redirect to his TikTok profile.