Your Quick Answer:
To check the hidden messages on Instagram, you can easily locate them under the Direct Message section >> General tab if you use a professional account. The steps and procedures involved in it are very facile to follow.
The hidden messages are the messages that do not appear in your inbox and are sent to you by people, not your friends on Instagram. Hidden messages are not directly shown to you due to protection & prevention purposes.
Also, Instagram has given access to you to decide whether or not you want to accept messages from random people.
There are some ways you can take to view those messages without being seen. You can take a few steps in order to see secret conversations on Instagram.
There are a few ways that you can use to see hidden messages on Instagram. You can try the below methods:
1. From Professional Account
Professional accounts are a bit different from a usual Instagram account. The message section has two subsections: Primary and General. From the 'General' section, you can see the all hidden messages, which are not present in a normal account.
More often, the users have a usual Instagram app. But to check hidden messages by this method, you have to switch your account to a professional account.
So, let's start with, how to switch an account to a professional account and see the hidden messages.
Step 1: Open your Instagram:
Open and log in to your Instagram account on your mobile or PC.
Step 2: Tap > Profile icon:
On the home page itself, at the extreme lower right corner, you will get a profile icon with your current DP. Tap & open that option.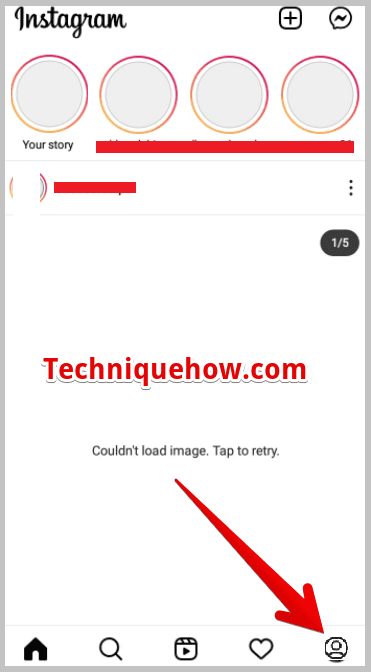 Step 3: Tap > Three horizontal lines:
When you tap on the profile icon, your Instagram profile will appear on the screen. Now, to the extreme upper right corner, is the three horizontal lines. Tap on it.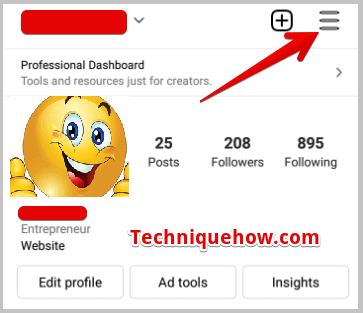 Step 4: Select > Settings:
With a tap on three lines, a few options will appear. Select the first one, i.e. Settings.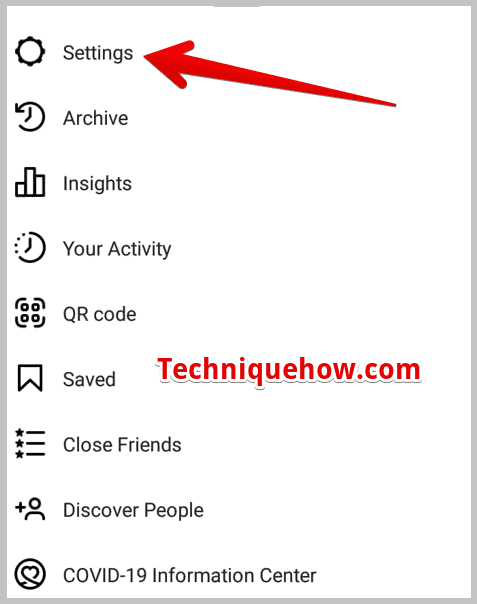 Step 5: Now, Tap on Account:
On the settings page, just above the help, you will find 'Account'. Tap on it & open it.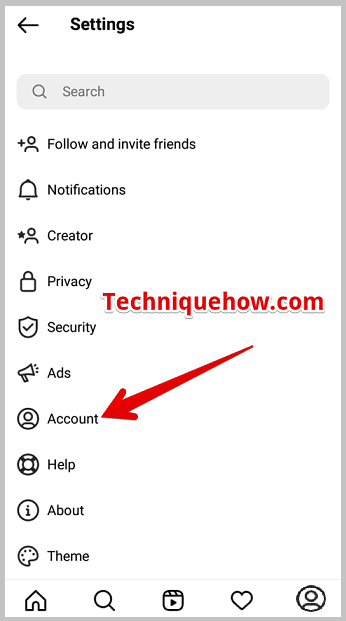 Step 6: Tap on "Switch to professional account":
The account page is having the option to switch. Scroll and roll down to the very last, and click on: Switch to Professional account.
Once you click on Switch to Professional account, the system will ask you many simple questions about what to add to your professional account. Select, continue and after a while, you are done with switching.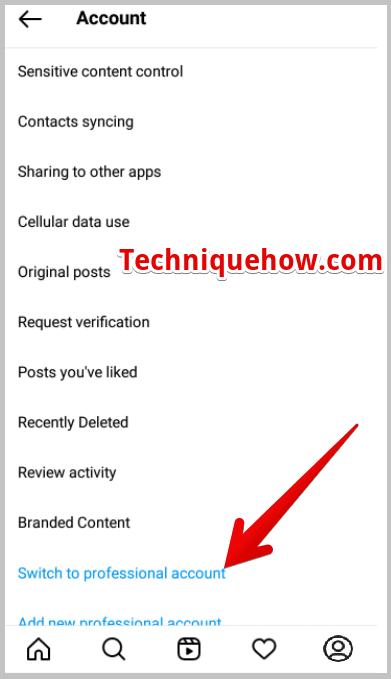 Step 7: Next, Go to "Direct Message":
After switching to a professional account, come back to the home page. Now, click on the Direct Message icon and open it.
Well, direct message is a part where all the messages are stored on Instagram, including your hidden messages.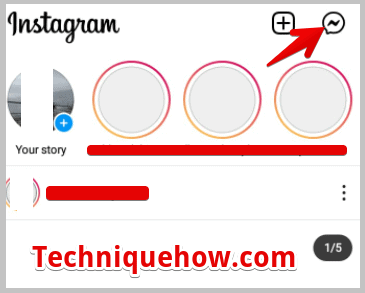 Step 8: Tap on > "General" > "Hidden Request":
Under the direct message section, you will see two subsections: Primary & General then select the General option.
Tap on hidden requests and all the messages will be displayed on the screen. There, you can open the messages of your choice and can read and reply. Also, you have the access to accept or reject or block the user.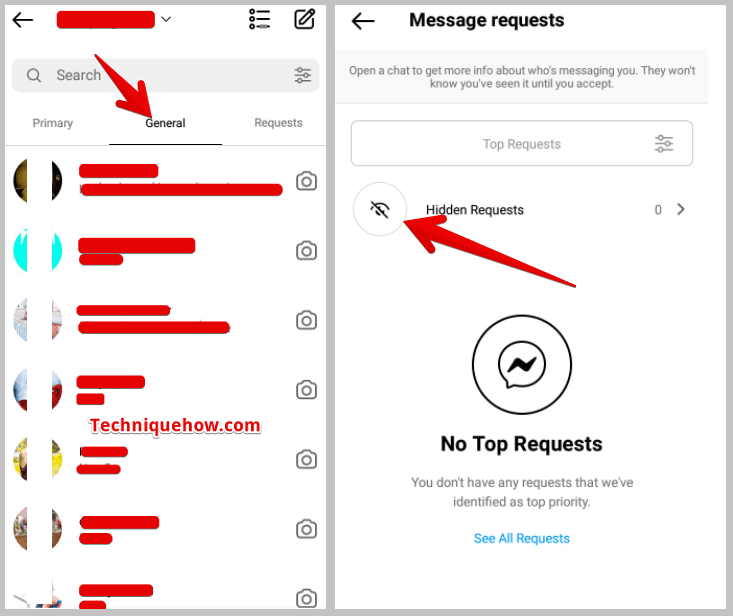 The process is very easy to follow and reach the result.
2. From Message Requests Section
The message request section is available in the direct message section. The 'Message Requests' are the messages from people who are not friended on your Instagram account.
In message requests, you will only find simple messages from a random stranger, not any spam, unlike a Professional account.
Let's learn to see message requests, step by step:
Step 1: Open > Instagram
Either on PC or mobile, log in to your Instagram account.
Step 2: Navigate yourself to "Direct message"
The direct message section lies in the upper right corner. Tap & open it.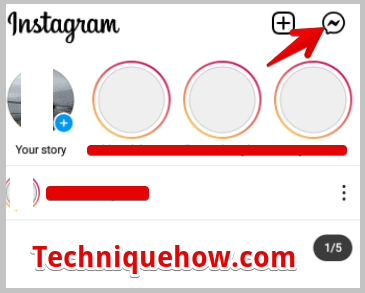 Step 3: Click on "Requests"
After you reached the direct message section, to the right side of the screen, in blue you will see an option of "Requests". Tap on it and there you will find all requests that are sent to you. You can accept the request and reply, the way you normally do while texting. Also, you have an easy touchable option to either block or delete the same.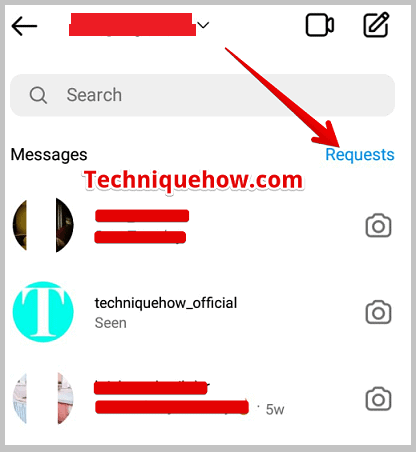 🔯 You have to Turn off 'Hide Message request':
Coming to the last method of the article, if you wish to receive messages from everyone, whether be it a friend or a stranger, then this too can happen. For this, you just have to turn off the hidden message option from your Instagram account.
As soon as, you disable it, you will be receiving messages not only from your friends and followers but also from random stranger people on Instagram.
All the messages will appear in your Direct message section. If you own a simple account with not so many followers then it is not at all a headache for you, but if have followers in thousands or more, then can be a little stressful to handle.
To turn off the hide message request option,
Step 1: Open your Instagram and tap on the 'Profile icon', from the bottom right.
Step 2: Hit the three horizontal lines, at the top.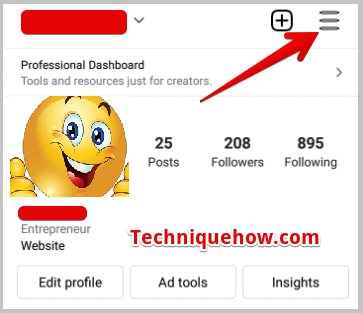 Step 3: Next, click on 'Settings' and then 'Privacy'.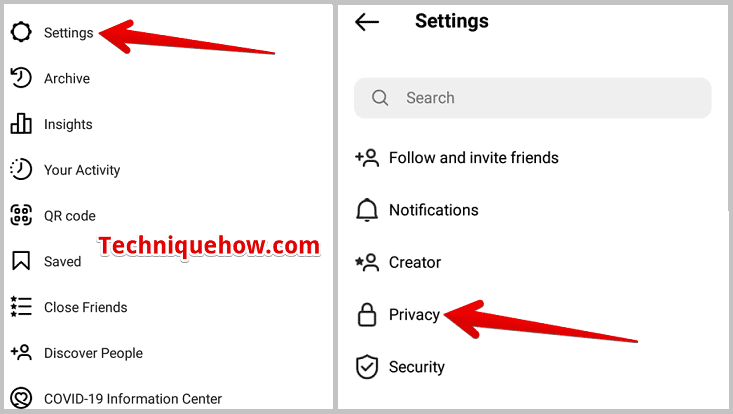 Step 4: On the following page, tap on "Messages".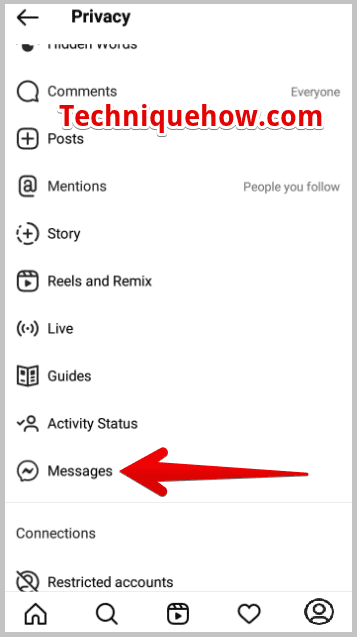 Step 5: Now, tap on "Others on Instagram".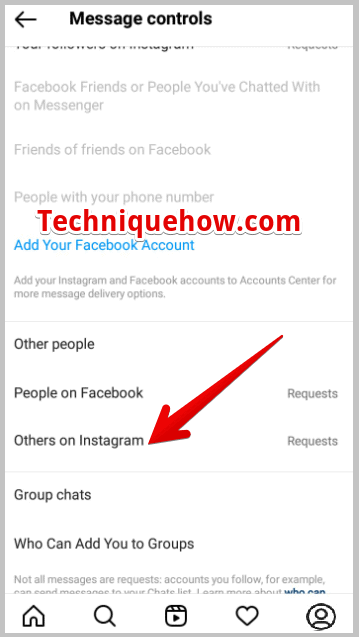 Step 6: Last, untick the "Don't receive requests" option.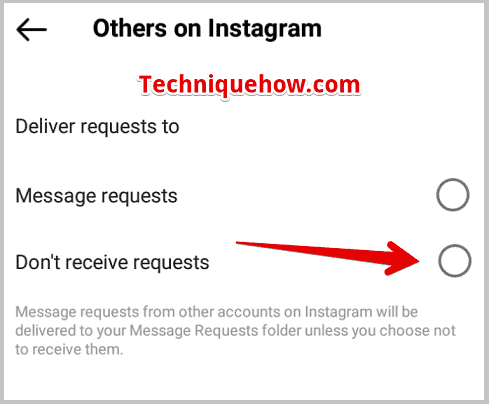 And, there you go. it will show all requests.
Frequently Asked Questions:
1. Why Should You Switch to Professional Account?
Also, the general tab option is specific to a professional account.
All kinds of messages from strangers are moved to spam and those which you moved to are on the general tab of the professional account. Hence, it is required to switch your account to a professional account.
Nothing to worry about, anytime you can switch back to your usual personal account. The process for this is the same as above, just, at the bottom side, tap on "Switch to the personal account", instead.
2. What are hidden message requests on Instagram?
Instagram filters out some requests that may be spam and those go under the hidden message requests option. You can still find those & accept the requests by replying.
Also Read: