Your Quick Answer:
If you want to see who is the closest one to a Facebook user then you can look into a few things on the Facebook profile.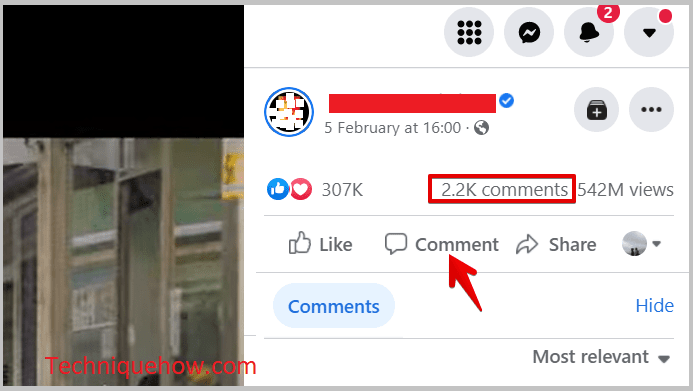 Facebook does not show any direct signs or navigations to know who is most connected to the Facebook user, chatting with whom the most, or anything related to privacy.
There are some clues and signs by spying on the post likers and commenters, which makes it easy to guess with whom the user is most connected on Facebook.
You would see too many people on someone's friend's list and if the list is hidden then only 6 people are displayed, and you should know why these people appear at the top of the list.
According to the updated features, Facebook shows who is currently online on Messenger if you had a chat with the person before.
How To Find Someone's Comments On Facebook:
It is not difficult for Facebook users to understand that frequent people commenting on someone's posts and it replies are given by the user, so maybe they know each other.
Looking at someone's comments is a better way to know who they are more connected to.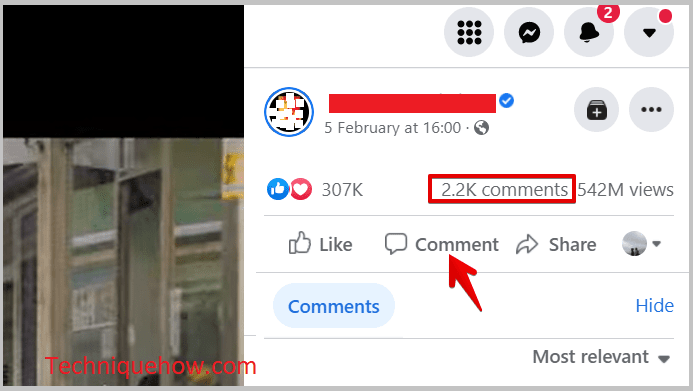 It is often seen that someone replies to the same comments on Facebook that are familiar or people close.
This fact is right to ignore unknown comments on Facebook or random ones. If you're possessive about a user and want to know who's more engaged on Facebook, target the comments first.
How to Know to Whom A Person is most connected on Facebook:
To confirm with whom someone is mostly connected just look at the posts and a few things on there. Let's just have a detailed read,
There is a way through which you can see the below clues in detail:
1. Check out the list of Mutual Friends:
Facebook contains a feature named Mutual Friends, this indicates a friend or number of friends you and someone user have in common. In simple words, mutual friends mean you share friends with someone else.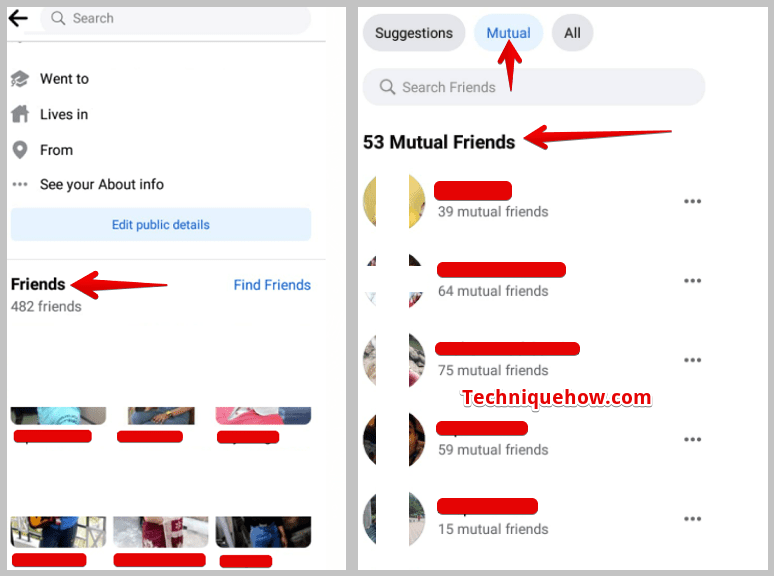 To view the common friends you share with someone, you need to open the user's profile page (if you're already friends with the person) and click on the "Friends" option to see the friends list. Next, click the "Mutual" option to check the mutual friends share with someone.
2. See Post's Likes:
Facebook Post Likes is the best place to check if someone is close or not. You can find out a little bit by going through a suspect's profile and seeing all the likes on their posts. This is a good sign to understand if you are looking to see if someone is connected to someone else on Facebook.
If the same list of people's likes on each post shows that same, then you can understand that they all know them and are the closest.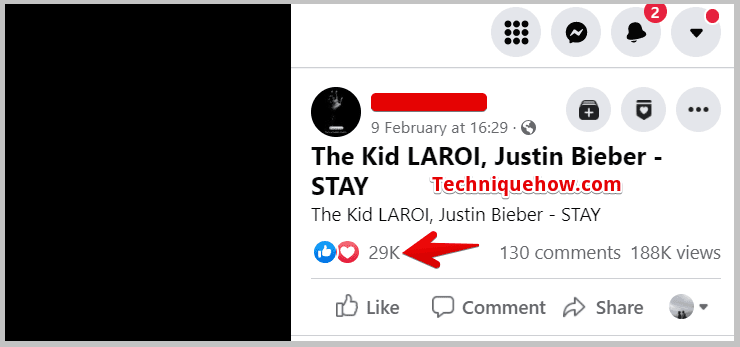 When someone has locked their profile it is difficult to know who has liked their post. In such a case, you won't be able to browse their profile. On the other hand, if the profile is public, then it will be easy to guess that they might be close friends with frequent likes.
3. People Tagged the Person:
If you have been using Facebook for a long time, then you must have become familiar with the tagging feature. In short, it's a special kind of link to be part of someone's timeline (if you tag someone). The post will show on both sides (if that person allows them on its timeline). This is one of the biggest clues that can help you guess whether your friend is connected to someone more on Facebook.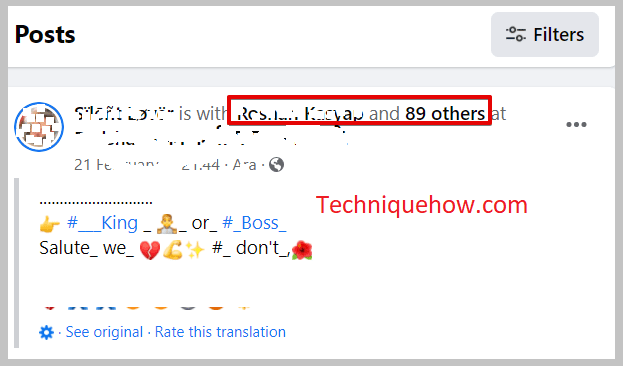 For instance, you can check a photo to know which person is with your friend/ Girlfriend/ daughter/Son, etc. An important advantage of this clue is that through it you can go to people's timelines or try to send friend requests to do proper research. The more times the individual who have tagged the person, the more you can be sure who is most connected to the person.
4. Group Photos:
Group photos on Facebook are a potential way for people to have a clear idea of ​​where they live, hang out, travel, or enjoy themselves together.
If you see someone captured in a group photo with many people, those are the closest friends of that person. You can tap on the face of each people to see their names.
If you're being curious, group photos are also a great way to find out who's living or roaming around more these days. To view the group photos, it is important to be friends with the person as most albums are hidden from the unknown except for friends.
To view the specific album, firstly you need to tap on the "Photos" tab on the left side of the screen under the specific Facebook profile picture. Next, tap on the name of the album that you want to observe. This way, you can go through from group photos to single pictures.
🔯 What if seeing the Friend List doesn't work?
Most of us get confused if someone's Facebook profile is public; these profiles have maximum followers which is why they got several comments and likes. That doesn't make sense that all the friends or mutual friends are their closest ones. If you are in the same dilemma & think that looking at the friend list doesn't reveal the details.
The Bottom Lines:
There are no specific steps by which you can find out about someone who is talking more these days on Facebook. The clues shown above only give an idea that goes really well to find out people who are closest to a person.
Also Read: