Your Quick Answer:
To see the watch history on Instagram, you can find the 'Saved' section where all the watched videos are displayed which are saved.
You can also find the section 'Liked videos' which are actually your previously watched videos on Instagram.
Also, if you remember the username of the account you watched a video of, then it is very easy to find the targeted video.
You can just search for the username in the search bar and can check all their videos. But if you don't remember the username then it's quite a stressful task.
Then you have to search for the audio or effect of that video and go through all the videos made using the same.
But, nothing to worry about, there are different methods too. Although, you have some different steps to watch Instagram reels history.
You can try some tools in order to find who viewed your Instagram video.
How To Check Instagram Watched Video History:
You can try the following methods in order to see the history of your watched videos on Instagram:
1. Liked Videos on Instagram
All these liked videos and reels are all put under a section called "Posts you've liked" and these are also your watched videos.
To go to this option, the steps are very quick-easy:
Step 1: Open your Instagram:
Open your Instagram account on your device.
Step 2: Select > Profile icon:
You will get your profile icon, on the lower right corner of the screen.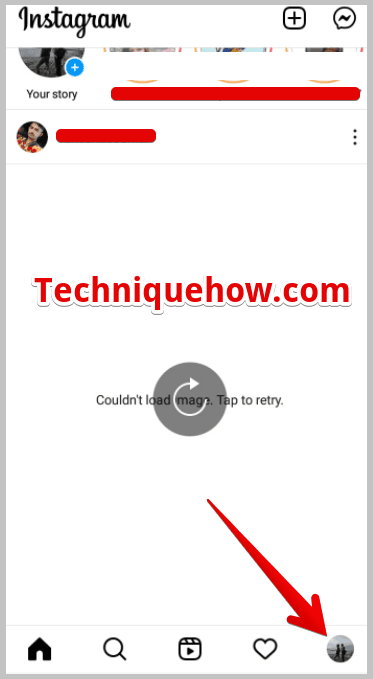 Step 3: Select > Three horizontal lines:
Upon clicking on the DP icon, on the displayed page, find the three horizontal lines on the top right corner of the profile page.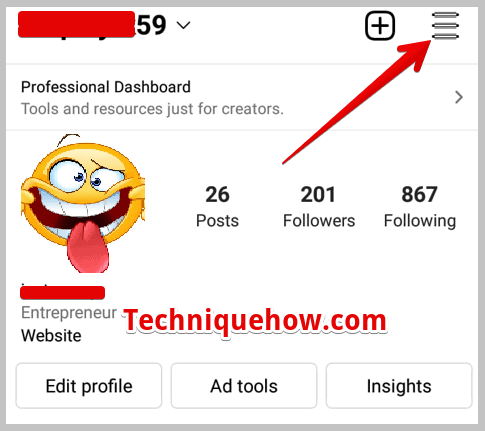 Step 4: Select > Settings:
Thereafter, a few options will appear. Tap on the first one: Settings.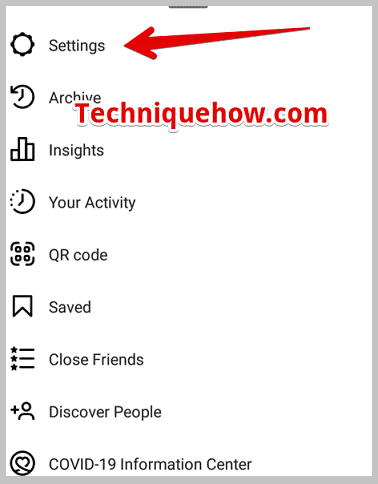 Step 5: Next, Tap on Account:
On the settings page, just below the Ads, you will see 'Account.' Just tap to open it.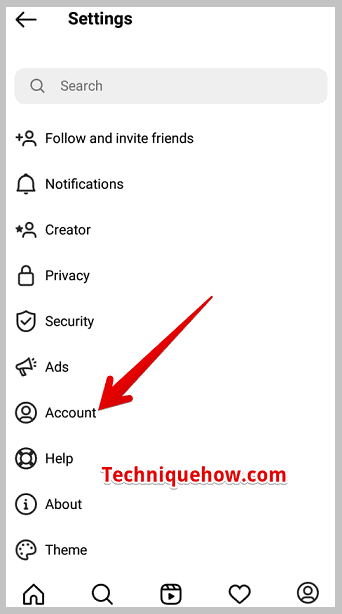 Step 6: Scroll down to > Posts you've liked:
On the very next page, scroll a little down and you will find this option where all the liked posts and videos are being placed.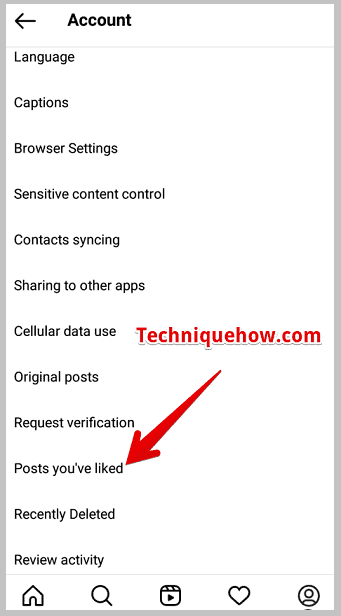 2. Download Instagram Data
Instagram saves all your activity data, it stores all the liked, commented, and watched videos and reels. The amazing thing is, that you can request Instagram for this data anytime you require it and download it.
🔴 Steps To Follow:
Step 1: Open Instagram on your device.
Step 2: You will see a homepage. Select your profile icon located at the bottom right corner of the screen.
Step 3: On your profile page, select the three horizontal lines in the top right corner.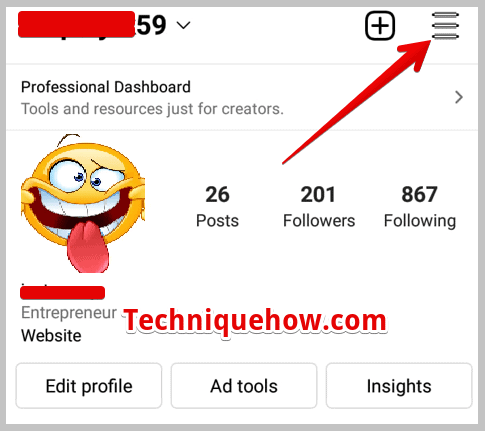 Step 4: Select: Settings > Security > Download Data.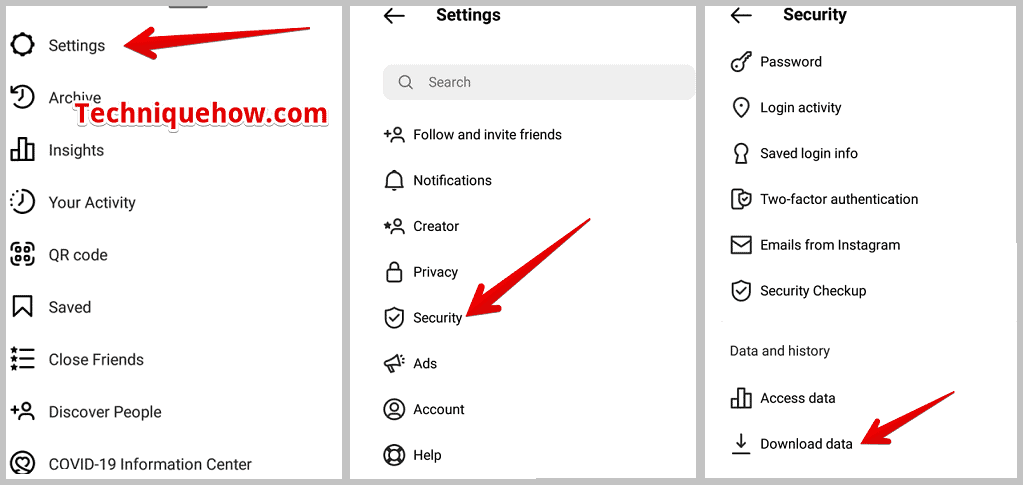 Step 5: Now, Instagram will ask you to enter your email address.
Step 6: Enter the email and click on "request download".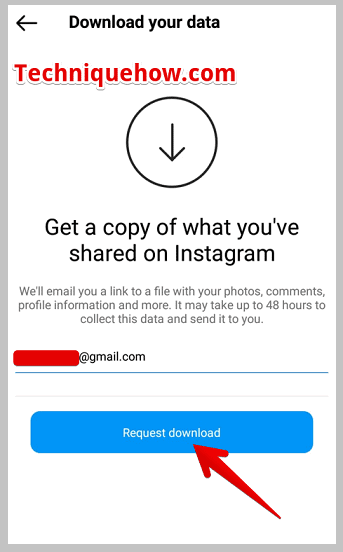 Step 7: Next, enter your password and tap on "Next" & "Done".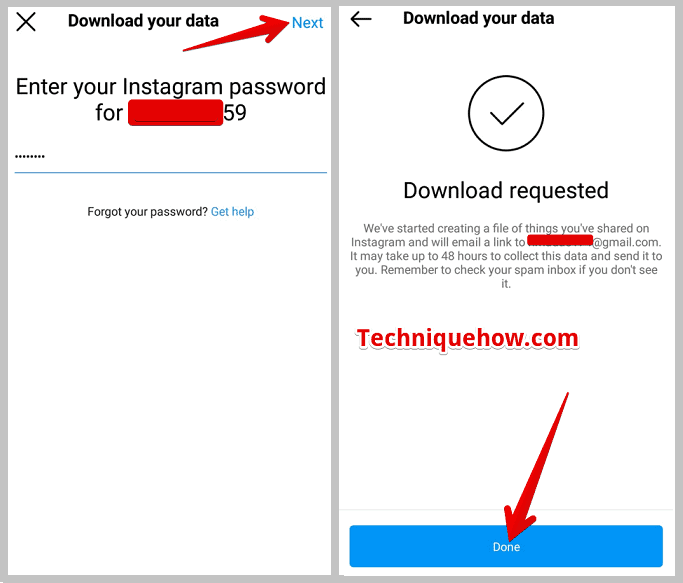 You'll receive a link, open it either on your mobile or transfer it to your PC to access a zip file.
3. Check Saved Posts Tab
On Instagram, users have the option to save the reels and videos they see on their feeds. All the saved reels and videos are placed under the section called "Saved". It is very easy to find the saved videos and reels and watch them whenever you feel like watching them. Thus, one must save the reels and videos they like on their feeds to find them handily later.
Now, let's look at the steps to check your saved reels and videos:
Step 1: Open your Instagram Account
Open your Instagram account on Mobile.
Step 2: Tap > Profile icon
On the first page itself, in the extreme lower right corner, you will see a profile icon with your current DP. Tap and open that option.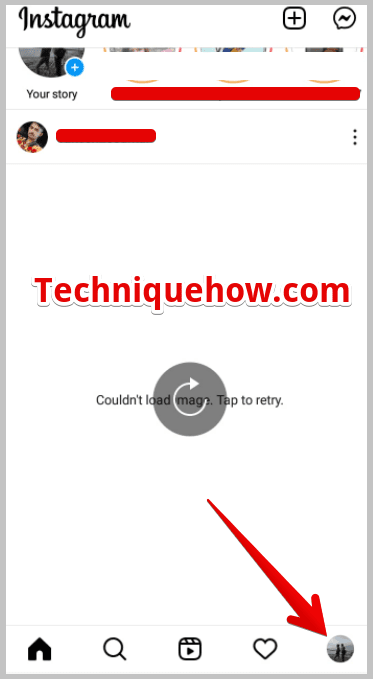 Step 3: Tap on three horizontal lines
When you will tap on the profile icon, your Instagram profile page with all the posts will appear on the screen. On the same page, roll your eyes to the extreme upper right corner and tap on the three horizontal lines.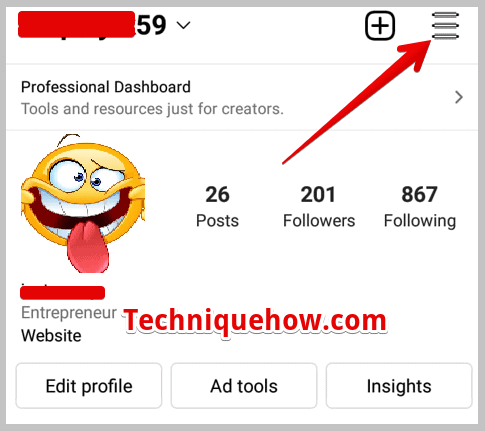 Step 4: Now, hit the "Saved" option
With a tap on three horizontal lines, a few options will appear on the screen. From the options, click on "Saved", and you will find all the posts, videos, and reels that you have saved on your account.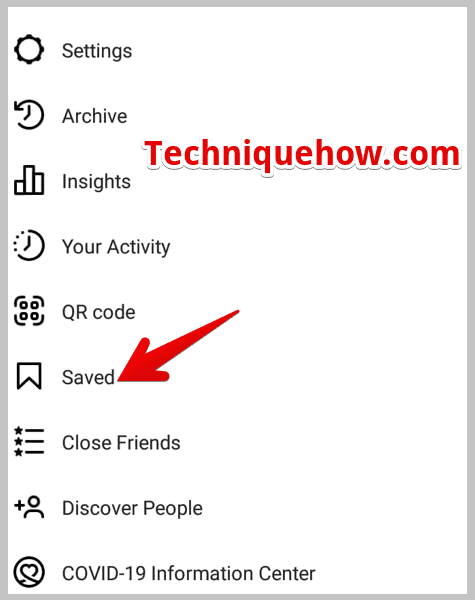 🔴 FLAW of These Methods:
The only drawback of these methods is that you will only find the videos and reels that you have either saved or liked. The one that you have not reacted to is difficult to find. The only way to find the videos or reels that you missed to react on is by searching the username of the uploader if you remember.
Instagram Analytics Tracker – Tool:
It is an analytics tool that helps influencers and bloggers track their profile growth and provides them with an idea of who are their followers and what they enjoy the most.
There are many Instagram Analytics Tracker tools, few are free and many are paid.
✅ Free Analytics Tools are:
Instagram Insights – Native app.
Pixlee.
🏷 Paid Analytics Tools are:
Smart metrics
Later
Snoopreport
Iconosquare
Sociality.io
Minter.io
Socialinsider
HyperAuditor and many more.
Frequently Asked Questions:
1. What are the Watched Videos or Reels on Instagram?
When you scroll through your Instagram you see many videos and reels under explore and reels section. Also, when you like some videos or reels, you either double-tap: like it or add a comment to it. All these viewed, liked, and commented videos and reels are collectively known as your watched videos and reels on Instagram.
Basically, they are short videos that people post on Instagram, these short videos can be of anything, from a cat to a vacation. It comprises trending songs and dialogue with many video-enhancing effects.
2. Can I Delete my Watch History on Instagram?
Yes, you can delete all of your Watch History just by going into your activity section from your profile and then 'Clear all'.
Also Read: