Your Quick Answer:
You will need a PayPal Cash plus account with a valid routing and account number.
To transfer the money, open the PayPal Cash Plus account and go to Settings, and from the Direct Deposit section, note down the PayPal account and Routing number to Transfer.
Now open the Cash App, tap on your available balance Choose 'Cash Out' & enter the amount you want to send.
After that, manually add a bank account and enter the routing and account number you have collected from the PayPal account.
Due to the Cash App policy, some users can not send money directly from the Cash app to PayPal; you need a proxy bank to transfer the money.
There are some steps you can follow to transfer money from Venmo to Cash App.
You can follow some steps that you can take to get money back from Cash App if scammed.
How to Send Money from Cash App to PayPal:
Follow the below steps:
Step 1: Open PayPal Cash Plus Account
To send money from the Cash App to PayPal, you first open your PayPal app and, using your credentials, log in to your PayPal Cash Plus account. After logging in to your account, you can see your available PayPal balance at the top.
Below the section, you can see the Your activity section, the Notification button at the top left corner, and the Settings icon at the top right corner.
The 'Send', 'Request', and 'More' options will be there at the bottom of the screen. Tap on the Settings icon from the top right corner to proceed further.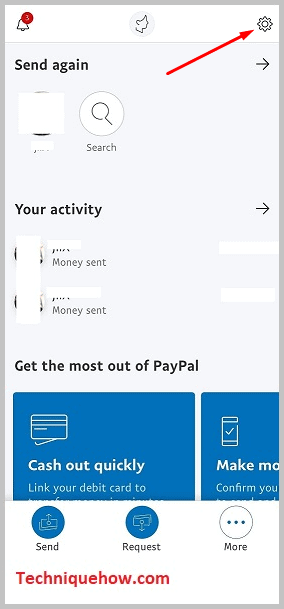 Step 2: Note PayPal Account and Routing number
After tapping on the Gear icon from the top left corner, you will be redirected to a new screen where you can see many options like Personal Info, Message Centre, Banks and Cards, Payment Preferences, PayPal Cash Card, Direct Deposit, and so on.
Click on the Direct Deposit option. Inside this page, you can see your Account type at the top, and there that PayPal is assigned a 10-digit account number, and PayPal is assigned a 9-digit routing number, which you need further during the transaction.
Step 3: Choose Cash Out & Enter amount
Now open the Cash App app and log in to your account using your credentials. After entering the Cash App home screen, you can see the number keypad where you can write the amount you want to pay or request.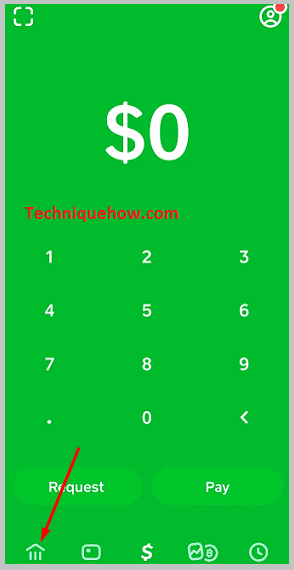 Tap Pay to pay or Request to request someone. Many options are also available at the bottom; at the bottom left corner, you can see your available balance, click on it and enter into a new screen.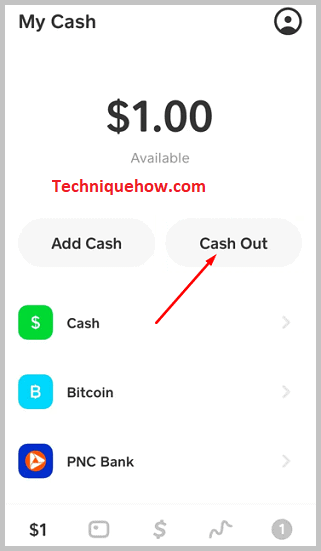 There you can see two sections Add Cash and Cash Out, choose the Cash Out option from there. One thing you have to do is you should not have any bank account added to your Cash App account; if it's added, then remove it from the app.
Step 4: Add Bank name Manually
After choosing the Cash Out option, manage the amount you want to pay and again tap Cash Out.
Then a pop-up menu will appear asking you to choose between the Standard option(for this option, the amount will be delivered after 1-2 business days) or the Instant option (for this option, the amount will be delivered instantly, but a minimal amount will be charged for that).
Tap the Standard option and move forward, where many bank names will be showing. If your bank name is there, tap on the search bar and search for any illegitimate name like 'dunctuiBC', and as this is not a back name, you have to tap on the option Add manually.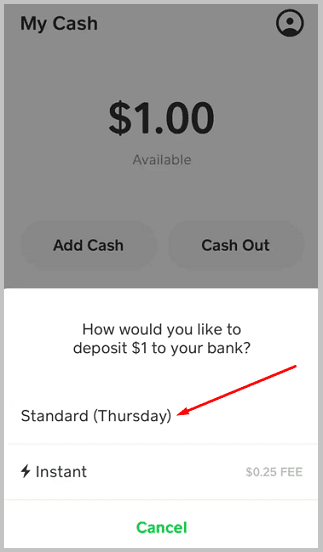 Step 5: Enter PayPal Account Number and Routing Number
Now on the appearing page, first enter your PayPal 9 digits routing number and tap Next. Then another page will come up where you have to enter your PayPal 10 digits account number.
Tap Next and again enter your account number to confirm it. After that, the amount will be gone to the account successfully.
Why Can't you Send Money from Cash App to PayPal:
There is a reason why you would not be able to send money:
1. Due to Cash App policy
This issue could happen due to the Cash App policy if you can not send money from Cash App to PayPal. Since you cannot make a direct link between PayPal and Cash App, there are several factors that you have to consider.
During the time of linking your bank account, if you had provided inaccurate bank account information such as routing number, bank name, and account number, or if you had done a suspicious activity, it caused a payment failure.
You can face this issue if you have not verified your identity on Cash App or using the outdated Cash App software. 
🔯 How to Fix:
To fix this issue, you should give accurate bank details, and you have to verify your account on the Cash App. Still, if you face this issue, you can transfer Cash using Proxy Bank like 'Chime'. Using this proxy bank, you can easily send your money here and there without facing any hustle.
Instead of sending the Cash to PayPal first, you send the money to the 'Chime' bank. You can easily do that by adding the 'Chime' bank to your Cash App. After that, add the 'Chime' bank account to your PayPal account.
Then you can access the money you have sent to the 'Chime' bank account from the Cash App from the PayPal bank account. If the trick does not work and you still face the issue, it would be better to try contacting customer support for more information. 
🔯 You Will Need PayPal Cash Plus account
To transfer the money from Cash App to a PayPal account, first, you need a verified Cash App account and a verified Paypal account. You can not do this particular task with a standard PayPal account and need a PayPal Cash plus account.
It would be best if you had a PayPal Cash Card Debit Mastercard or a PayPal Business Debit Mastercard. You also need the Account number and the 9-digit Routing Number (for ACH transfer) to transfer the money from your Cash App account to your PayPal account.
The Bottom Lines:
Cash App and PayPal are both very famous money transfer apps throughout the whole world. But sometimes, they ask whether you have a Cash App or PayPal account during payment, especially if you want to buy some products online. In these cases, you need these transfers; hopefully, this article can help you with this problem.
Also Read: