Your Quick Answer:
If your video is crossing the minimum limit of 16MB or attachments size up to 100MB WhatsApp lets you edit live and send it in parts.
Although that is a secondary way, if the video size is above 16MB you can send it via the Document option on WhatsApp, but can not cross the 100MB.
To send such larger files, you need the Google Drive app or WhatsTools app.
The answer is if that video is through another server WhatsApp won't show any error sending that file or file link even if it is above 100MB or 1GB.
To send a larger video or file in WhatsApp that is above 100MB, you can use Google Drive to upload the file first and then send the link.
You can use the WhatsTools app to upload videos there and send the link to WhatsApp users.

The better option can be by compressing videos online and then send them on WhatsApp.
In this article, you will find the different ways to send large files including compressed files, large videos, and big mp3 files to any WhatsApp users from your mobile.
🔯 WhatsApp File Size 16MB vs 100MB vs More than 100MB:
There are some conflicts in understanding the file size limit on WhatsApp. WhatsApp limits sending a file in a particular size through different methods. Let's get some points onto that:
◘ WhatsApp limits uploading or sending a video that is more than 16MB [As a video].
◘ In order to counter that limit, you can select the timing in the video and send it parts where every part will be 16MB or lower.
◘ Also, sending documents files or zip files has a limit of 100MB, which means you can just make a zip of the videos that will be lower than 100MB in total can be sent through as a document.
◘ In this way, audio files, docs, PDF files, and others are allowed to be sent under 100MB on WhatsApp.
Now, this article will explain the methods in order to send files on WhatsApp in GB or larger than 100MB in size from both iOS & Android devices.
How To Send More Than 100MB File On WhatsApp:
Try the following methods below:
1. Send Audio files larger than 16MB on WhatsApp
Sending files that are larger than 16MB is not as critical as it is for 100MB files. The Documents option on WhatsApp will let you send any file type that is larger than 16MB and not cross the 100MB even if these are video or audio files.
To send an audio file that is larger than 16MB on WhatsApp,
🔴 Steps To Follow:
Step 1: First of all, open your WhatsApp and then go to the chat of the person to whom you want to send the file.
Step 2: Now, from the type box, on the right-side tap on the attachments icon and then select the 'Document' option in order to send the file.
Step 3: This option will allow you to send files above 16MB up to 100MB. Now select any file and send that by tapping on the button.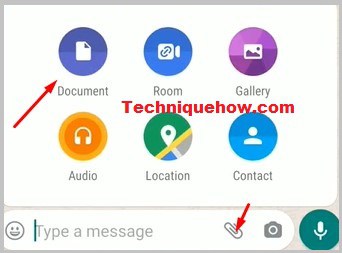 Step 4: Once the person taps on the file that will be downloaded and saved on their mobile storage. That's all you have to do to send the files that are larger in size.
2. Using Google Drive
The size recommended for sharing files in WhatsApp messenger is 100MB. Exceeding the size limit requires to following steps:
If you're on your Google Drive that has the free space left then just upload there and send the link.
In order to send the large file in WhatsApp through Google Drive:
🔴 Steps To Follow:
Step 1: First of all, check the file and rename it for uploading it to Cloud Drive.
Step 2: Now, select the file and tap on the share icon in order to select Google Drive and upload.
Step 3: Next upload the file on Google drive.
Step 4: Click on "three-dots".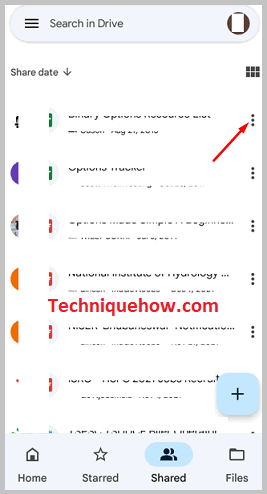 Step 5: Then click on the "Copy link" option.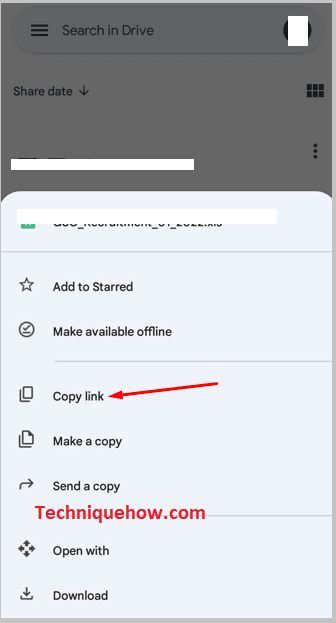 Step 6: Now paste the link to where you want to send.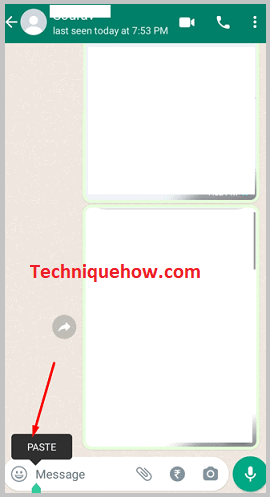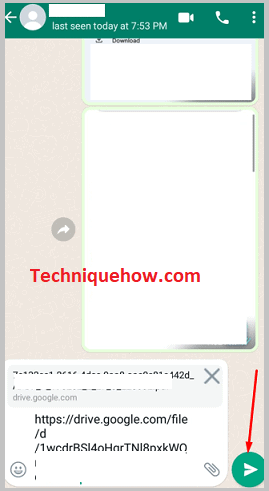 Step 7: You are done. Now once the person opens the link the file will be available for download and from there they can download and save the file on the device.
🔯 For iPhone:
For iPhone users, you have to get the help of iCloud drive although it needs to have free space in order to upload the file.
◘ Just upload the file into the iCloud drive that you want to send in WhatsApp.
◘ Now, simply share the link on the chats of those persons to whom you want to send the videos.
3. Using Third-party App: WhatsTools
There is another alternative way to send large files that is too large to send through WhatsApp. This method is done by using a third-party app: WhatsTools file-sharing tools. You just have to use this tool to upload the file and send the link to view and download accordingly, the most amazing feature using this app is its tracking i.e. can track views and downloads for the file.
To send files that are above 100MB using the WhatsTools tool on WhatsApp,
🔴 Steps To Follow:
Step 1: First of all, install the WhatsTools app on your mobile.
Step 2: The uploading panel will be on the first page of the app, choose the video or document that you want to send to the person.
Step 3: Even if your video is above 100MB you can send it through the 'Video' option.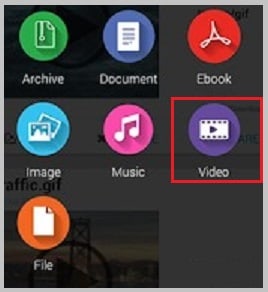 Step 4: Now, once the file is uploaded, this will pop up to share on WhatsApp.
Step 5: Finally, just select the chat you want to send the person to and the file will be sent with file size and link information.
Step 6: That's all you've to do in order to send larger video files or documents on WhatsApp if the app won't let you do.
🔯 How to send videos on WhatsApp without compression:
If you want to send any video by the compression means shorting the size or sending through the document feature, you do not need to do that hard work.
Compressing your videos would mean compromising the quality of the video. The steps to upload your videos on WhatsApp are:
🔴 Steps To Follow:
Step 1: First of all, open your WhatsApp.
Step 2: Then, click on the chat you want to share the video with.
Step 3: Next, click on the attachment icon and select documents.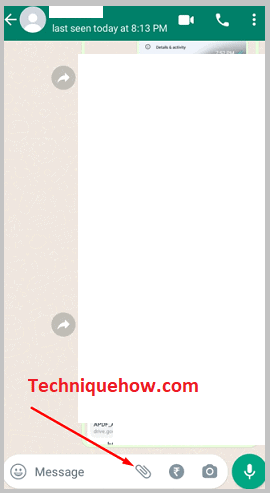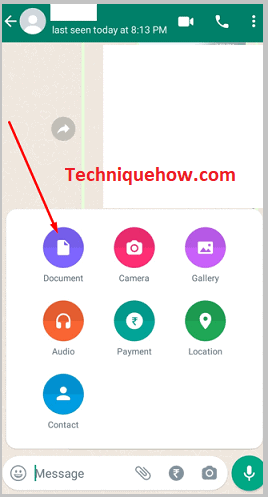 Step 4: Click on browse other documents.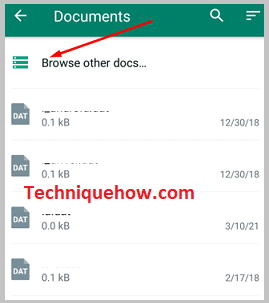 Step 5: Select the video you want to share.
Step 6: A message pop up confirming whether to forward the video or not
Step 7: Tap on "send".
Note: if the video is below 100MB then you can send that just directly to any chat otherwise you have to use the Cloud Drive help like Google Drive or iCloud.
Also Read: