If you want to share your iPad screen with the MacBook then there are several ways but all goes into the AirPlay system that enables sharing your iPad with any other iMac or MacBook.
You can share your iPad screen with your MacBook on zoom using AirPlay. It is a simple technique you can perform by just connecting your iPad and MacBook to the same WiFi. It's a better way to make sure that you're presenting the same screen to the audience or other meeting members. Even AirPlay has various other features to provide its users with a better experience.
You can screen mirror your iPad to MacBook using the AirPlay feature. If you want the tools to make the screen mirroring even without the same network then tools like LetsView, QuickTime player can also help you with the screen mirroring.
These tools are equipped with advanced and progressive features which make the process of mirroring the screen easier. It can be done wirelessly using these online tools.
In this article, you'll get to know all about the methods and tools by which you can share your iPad screen with your MacBook. It can be done wirelessly using different online tools i.e. LetsView. You also get to know about many features of these tools.
Share an iPad screen with a MacBook on Zoom
Sharing your iPad screen on Zoom has many advantages especially when it's time for an important presentation. You can share your iPad screen with the MacBook on Zoom but it has many more advantages.
These steps allow you with the others in the meeting to see what's on your screen.
When sharing a PowerPoint presentation, it helps you also along with the members to view the slide properly.
You can check messages on your iPad while you're there using your laptop for presenting and that is not visible on MacBook.
You'll even be able to check if you're sharing the right screen.
Steps To Share iPad Screen:
Use the following steps with which you can share your iPad screen to Mac on zoom,
When you're in Zoom call, click on Share screen, you'll see different options to share screen and click on iPhone/iPad via AirPlay.
Then click on Share at the bottom right corner of the screen.
Now connect your iPad to the same WiFi network as your Mac is on.
Then on your iPad, swipe down the display panel and you'll find the option Screen Mirror.
Click on it and you're done.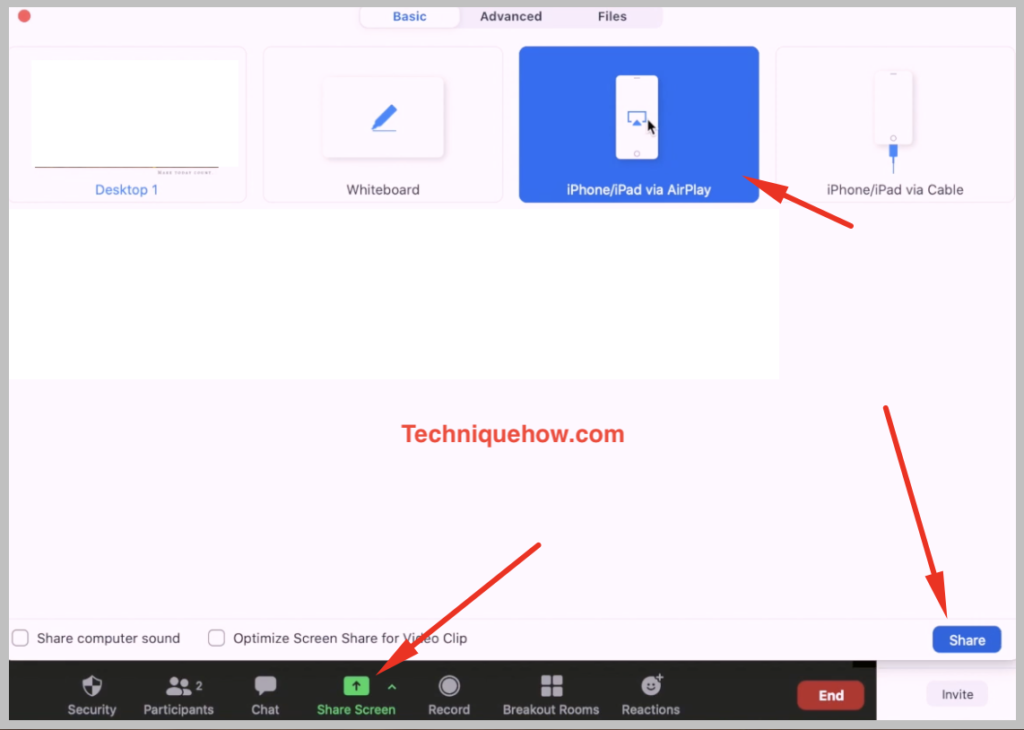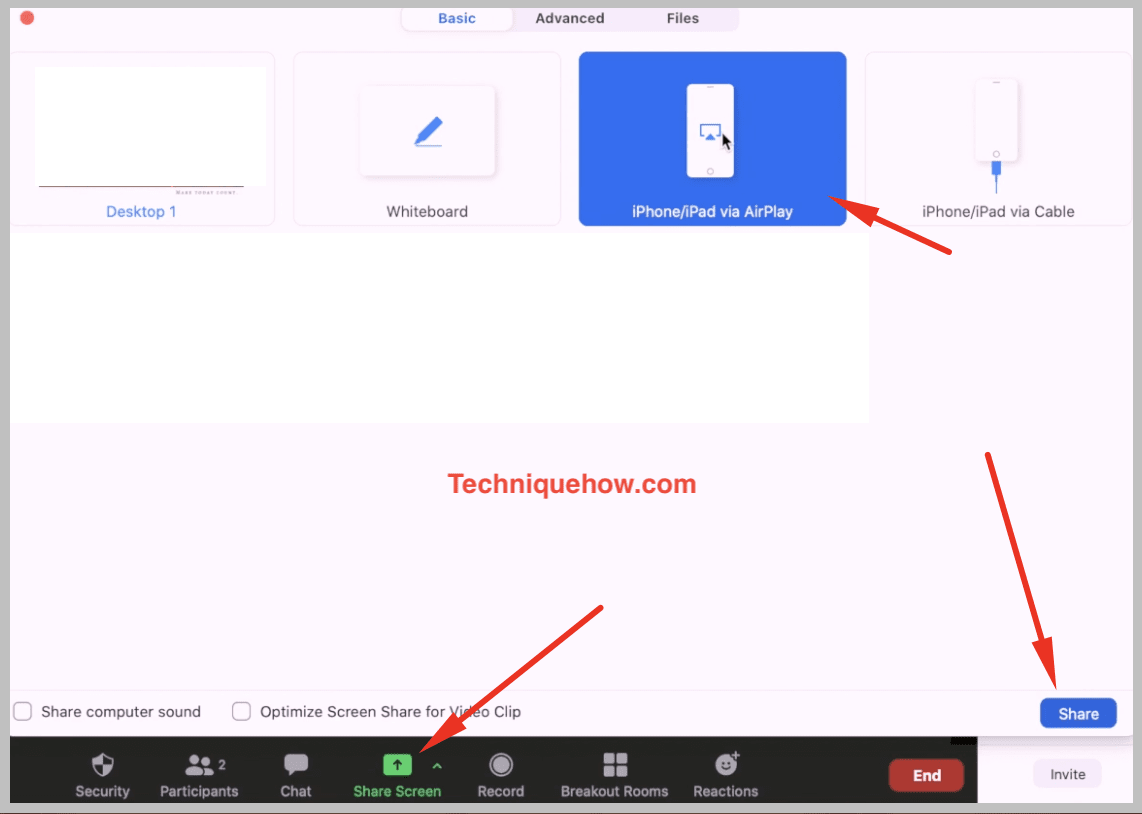 Now you'll find your iPad screen flashing to your MacBook.
Exact Use of AirPlay
You can share your iPad screen on MacBook using AirPlay. For that, you need to have the application of Zoom to use your iPad to share or mirror the screen to MacBook. It's a simple and easy method.
Features of AirPlay:
Apple AirPlay lets the user cast or stream images, videos, audio, or other forms of media to another device.
Using AirPlay, you can play content from your iPod or iPad on your Apple TV or any other AirPlay-compatible speaker or tv.
AirPlay also helps you cast or mirror your screen to MacBook on zoom meetings.
It works when both the devices are connected to the same WiFi network connection.
Steps to Mirroring using AirPlay:
Steps you need to follow to share an iPad screen to Mac using AirPlay,
Connect your iPad and Mac to the same WiFi network.
Download the Zoom Application on your Mac.
Open the application and click on New Meeting.
Click on Share Screen and then click on the third option i.e iPhone/iPad via AirPlay & Click on Share.
Next Click on Install on the message box prompting on your screen to install the plugin.
On your iPad, swipe down the display panel.
Now on your iPad, you'll get to see the option Screen mirroring.
1. Using LetsView Wirelessly:
LetsView is a tool that can help user mirror their screen or their iPad screen to Mac. It has some great features which are pretty advanced.
Features:
Get the list of all the features below:
It allows users to share or display their screens on the computer.
User can share their screen wirelessly with just one click.
It supports and is compatible with multiple screens mirroring protocols such as AirPlay, DLNA, Chromecast and miscast, etc.
You can cast any form of media be it pictures, games, movies, or songs directly to your pc or tv using this tool.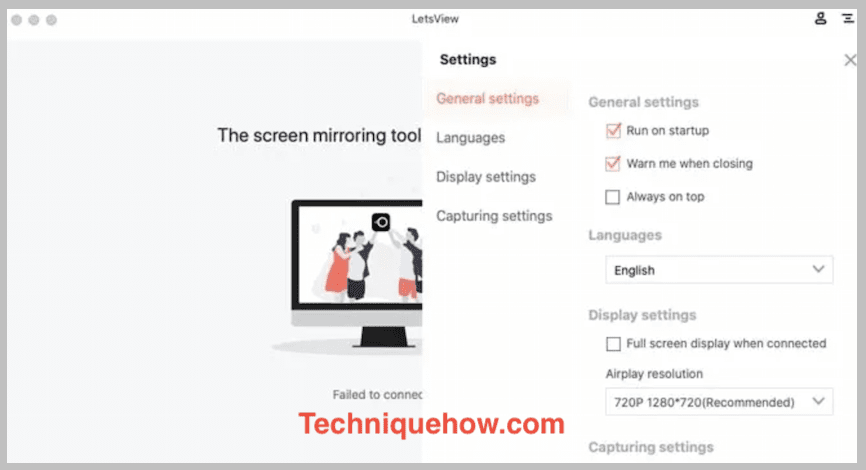 Steps to use LetsView to Mirror Screen:
The following are the steps to share your screen using LetsView:
You first need to install this application on both your iPad and MacBook both.
Then open the application on both devices. Note that both the devices are connected to the same WiFi connection.
On your Mac, click on the Computer screen mirroring.
As you open it, on your iPad you need to input the code or scan the QR code that's promoted on your mac's screen.
Then you'll be able to see your iPad screen is being displayed on your mac.
2. Mirror using QuickTimePlayer
This is another application or tool that helps the user get out of the technical limitations. It has several advanced features and is a great application for sharing an iPad screen to Mac. This is a wired way. This mac tool is a great one.
Features:
It can deliver synchronized graphics. It can also deliver synchronized sound, video, text music, etc.
It can also be used as a movie player and an image viewer.
It can be used as virtual reality and an audio player.
It has features to edit video clips.
It helps to share screens using wired connections.
It's more like a suite or group of files and plugins.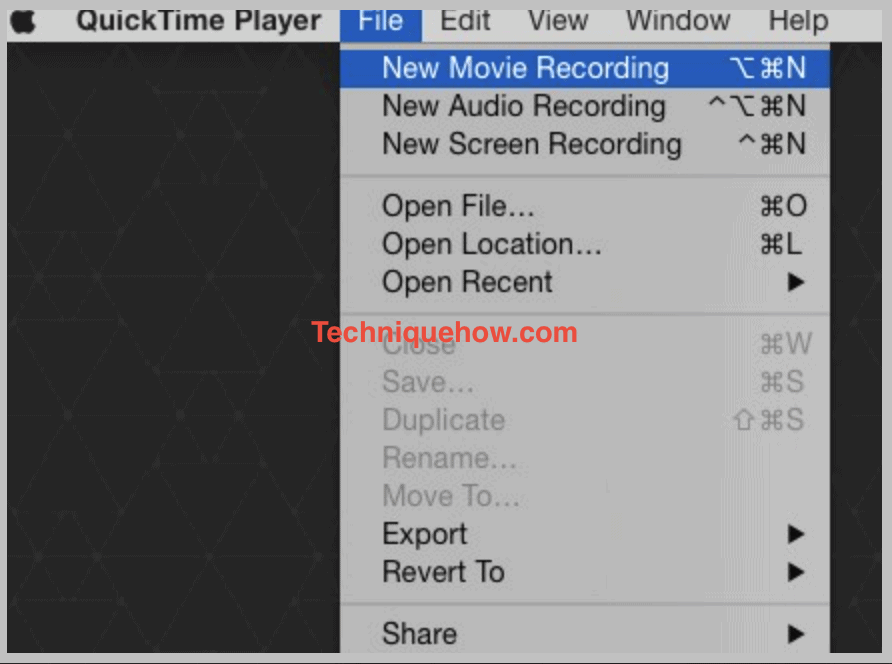 Steps to use QuickTimePlayer:
Make sure you're having your USB or any lightning cable with you to set up the connection.
The following points have all the step by step details,
First, connect both the devices using a lightning cable.
Open QuickTime player on Mac.
Now on the top section of the screen, you'll see the option Files. Click on it.
From the Dropdown, options choose the option New Movie Recording.
On your screen, you'll find the recording screen flashing.
Click on the Camera option found as a downward arrow and choose iPad as the default option and you're done.
The Bottom Lines:
This article explained the best settings that you can use in order to screen mirror your iPad without another MacBook. Also, you can use the above tools that are mentioned above to make things easier.
Also Read: