Your Quick Answer:
To spot fake YouTube Subscribers, you can use various tricks, including comparing the number of views to the number of subscribers or the quality of content vs. subscribers.
If the number of subscribers is too many, but there are hardly any views or good videos, then the subscribers are fake.
Also, if views are more but the watch hours are significantly less, the subscribers are fake.
Besides that, sometimes you will see pinned videos with more views and other unpinned ones with hardly any views. That denotes fake subscribers too.
Apps like Social Blade YouTube Audit or Hypeauditor are free to use, which can help you track free subscribers of an account by just entering the user ID.
To have a verified account, you must have 1 lakh subscribers, and to get paid for being a creator, you must have at least 1000 views and 4000 likes.
How to Spot Fake YouTube Subscribers:
You have to follow the below methods:
1. Fake Subscribers Checker
There are some tools that can help you find from analyzed reports if the channel Subscribers are fake. You can try the tools to find fake subscribers.
2. Number of Views vs Subscribers
You can easily guess if a YouTube Channel has fake subscribers or not by comparing its number of subscribers and views.

If you see that a particular channel has a lot of subscribers but just a handful of people watch their videos, then sections with hardly any likes and dislikes in their uploaded videos. This is clear proof that the subscriptions of the channel are fake.
3. Content Quality vs. Subscribers
Sometimes very random things get a good number of views, but there is a difference between quality and poor content. Suppose you see that a YouTube Account has no quality videos or enough good videos to draw any audience, yet the account has many subscribers.

In that case, indeed, those subscribers are fake. Even the simplest things can get views if they have good settings, cinematography, or something relatable.
Still, if the videos uploaded are useless or make little sense, the channel can only get a few subscriptions.
4. Watch hours vs. Video Views
Another great way of determining whether a channel on YouTube has fake subscribers is by comparing the number of views in a video to its watch hours.
If on checking you find out that a video has a decent number of views but the watch hours are comparatively meager, it has fake subscribers.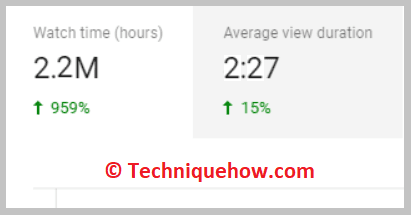 This is because fake subscribers are not interested in the content shown in those videos but reopen the video frequently to increase the viewers count.
Hence the watch hours do not increase as much. This trick confirms whether a channel has fake subscribers or not.
5. Check Pinned Videos
If you are still determining whether a YouTube channel has fake subscribers, then follow the method of checking the Pinned Videos. Some channels have a few pinned videos, and the rest have many which need to be pinned.
Usually, if these pinned videos are original and have a lot of viewers either genuinely or bought, but the ones unpinned hardly have some, then indeed, there are fake subscribers behind this.
They do this to draw the audience to a video or two with a high number of views, only for them to find out later that the other videos are useless ones with no specific content as such.
Fake YouTube Subscribers Checker Tool:
You can try the following tools below:
1. Social Blade – YouTube Audit
⭐️ Features of Social Blade:
◘ It gives you enough sources for getting the analytics of any YouTube content creator, brand, or live streamer.
◘ It is a free app that you can use without any subscription or without paying any fee.
◘ You can easily track a YouTube Account to check the legitimacy of its originality.
🔗 Link: https://socialblade.com/youtube/channel/##
🔴 Steps To Follow:
Step 1: Open your Google and search Social Blade. Click on the first link that appears.
Step 2: Social Blade's Webpage will open. You will get two places to search from. On the top right-hand corner is the one you need to use. Click on the search bar which says "Enter YouTube Username".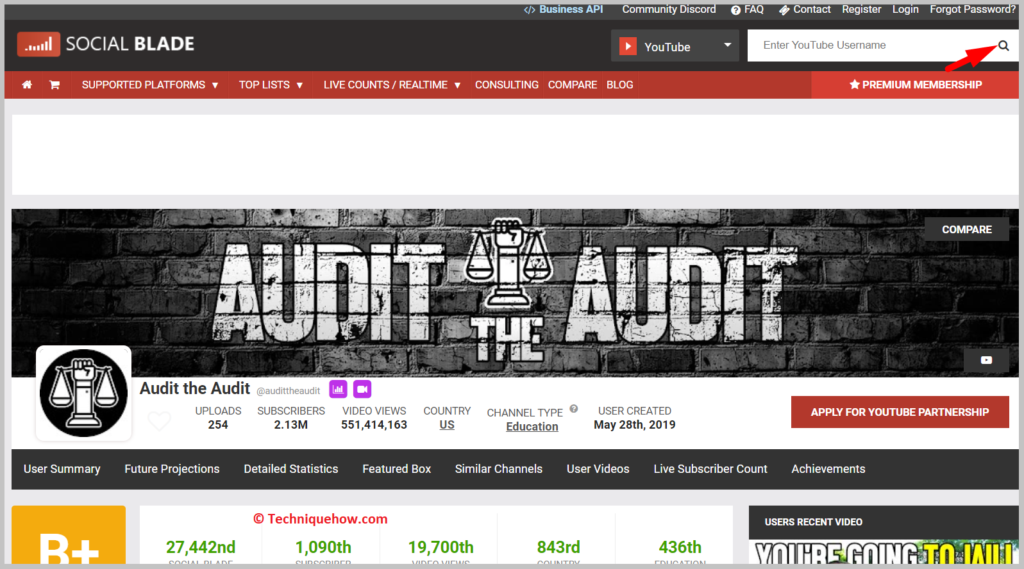 Step 3: Type out the YouTube ID you doubt has fake subscribers and want to verify.
Step 4: Click on the Search Option denoted by a magnifying glass or click Enter.
The results will be generated, and you will know whether the account has fake subscribers.
2. HypeAuditor YouTube Auditor
⭐️ Features of Hypeauditor:
◘ It is an excellent application for evaluating YouTube influencers for authentication.
◘ You can rest assured that it will track down legitimate influencers for you.
◘ It has a free plan forever.
◘ It is easy to use and track down fake subscribers of a channel.
◘ You don't need to download the app.
🔗 Link: https://hypeauditor.com/
🔴 Steps To Follow:
Step 1: Open Google Chrome and search Hypeauditor.
Step 2: On opening the website, you will see an option – "Try it Now". Click on it.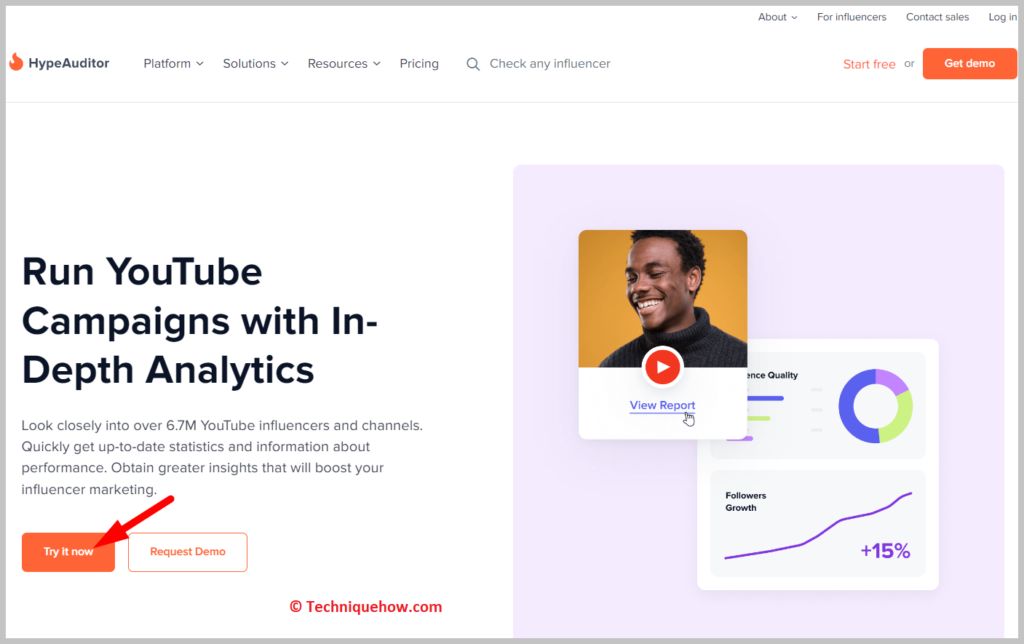 Step 3: A new webpage will open, and a search bar will appear where it will be written – "Analyze any influencer…". Click on that and type out the YouTube Channel ID.
Step 4: Click on the Search Option, and after the buffering, you will get your report of whether the YouTube Channel is fake.
You can download an extension of the report.
Frequently Asked Questions:
1. How do I know if Someone's YouTube subscribers are correct?
It is optional that a video will be excellent to have a good number of views. Simple things can get views, too, if carried out correctly. So if you see that the comment section, watch hours, and likes and dislikes match each other in a particular video, the subscribers are original. If the subscribers are genuine, then the number of subscribers will fit the number of views in the videos with minimal variation.
2. How many subscribers do you need to be verified?
One can only fall under the eligible category for verified accounts when they have reached some 1,00,000 subscribers on their YouTube channel. A channel that is original and authentic enough, clearly portraying the brand or creator of the channel, might need to be verified. Hence, regularly upload videos to get your channel verified to draw more views and subscribers.
3. How much YouTube pays for subscribers?
YouTube doesn't pay for the number of subscribers one has; instead, it pays for the number of views you get in your videos. You need to have at least one thousand subscribers and four thousand watch hours in one year to earn money from YouTube. On the other hand, subscribers can also be fake, so no money is paid for the number of subscribers.
Also Read: