Your Quick Answer:
Many a time you have experienced suggestions that appear as "Suggested for you" on your Instagram.
To stop your account from being suggested on Instagram, you can remove your phone number and disconnect Facebook from your Instagram account.
By doing this, people having your phone number saved on their phone would not get your profile suggested on Instagram. Also disconnecting Facebook does not show your profile to Facebook friends who are on Instagram.
Apart from this, either you can switch your account to a professional account, where you won't come across such suggestions or the best make your account a private account, so to reach you they have to first send a request and whether to accept or reject, you decide later on.
There are a few facts on which the suggestions are based.
How To Stop Your Account From Being Suggested On Instagram:
There are a few methods that you can try in order to stop the suggestions on Instagram.
Let's see the detailed steps below:
1. Disable the Phone Number on Account:
If you remove your Phone number from your Instagram account, then the people who have saved your number on their device won't find you even if they activate "Connect Contacts".
Follow the steps to disable the phone number:
Step 1: Open your Instagram Account.
Step 2: Go to the Profile page, by clicking on the "profile icon", on the right bottom corner.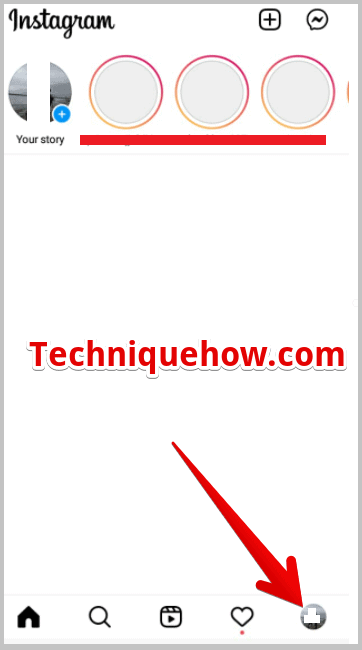 Step 3: Now, tap on the "Edit Profile" option.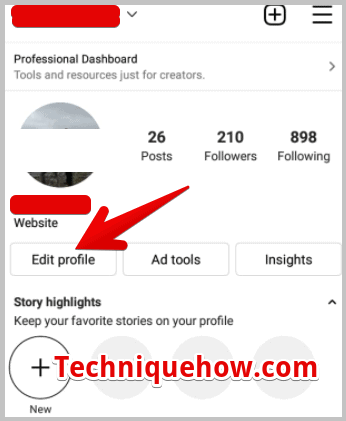 Step 4: Next, hit the "Personal information settings", at the last.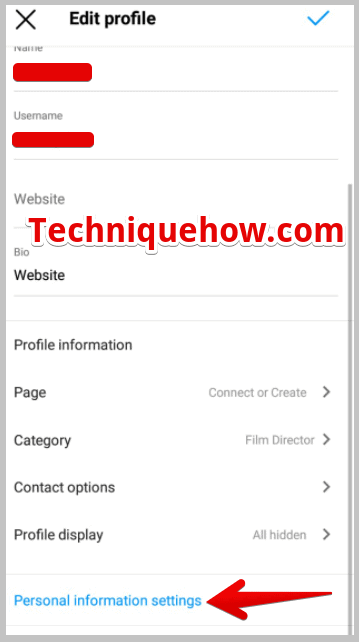 Step 5: Your phone number will be the second one down, remove it, and you are done✓.
Remember, once you remove your phone number from your account you won't be able to have two-factor authentication by text SMS. Now you need to add your email to your Instagram account & verify it.
2. Delink Instagram from Facebook:
If you delink your Instagram from your Facebook, your profile would not appear on those people who are added as your friends on Facebook. Not even when they have linked their Instagram with Facebook.
Steps to de-link Instagram from Facebook:
Step 1: Open your Instagram account.
Step 2: Tap on the Profile Icon at the bottom right side.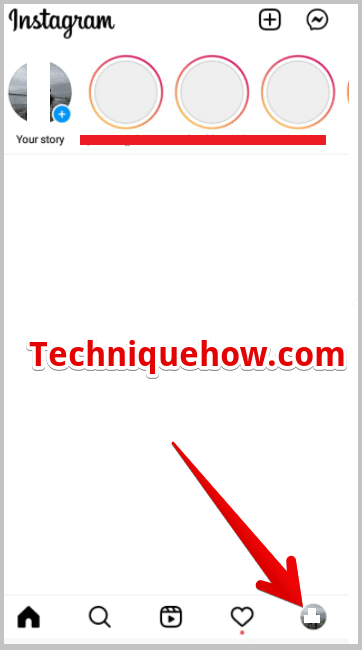 Step 3: Then hit the "Hamburger" menu [Three Horizontal lines] located in the upper-right corner of your profile page.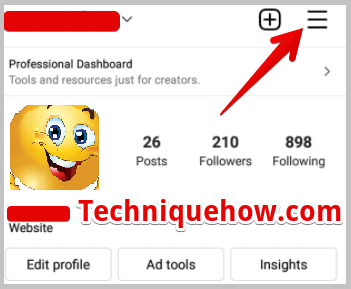 Step 4: Select the "Settings" option.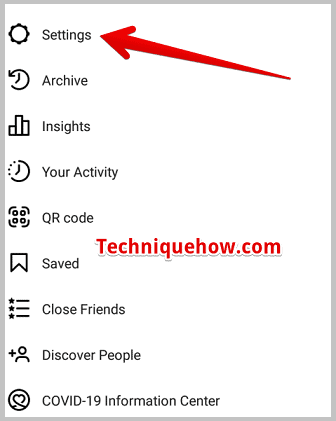 Step 5: On the Settings list, come down to the last option: "Accounts Center", and open it.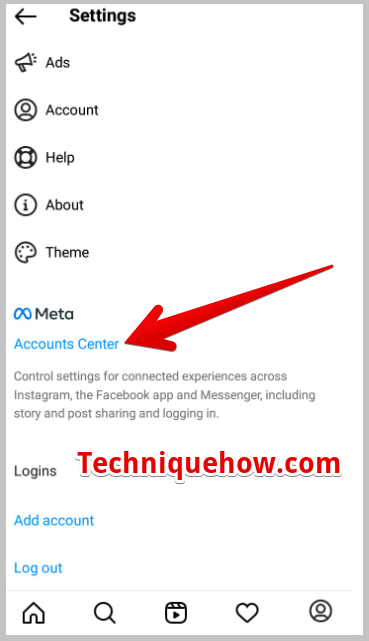 Step 6: Next, tap on the "Accounts & Profiles", then "Facebook".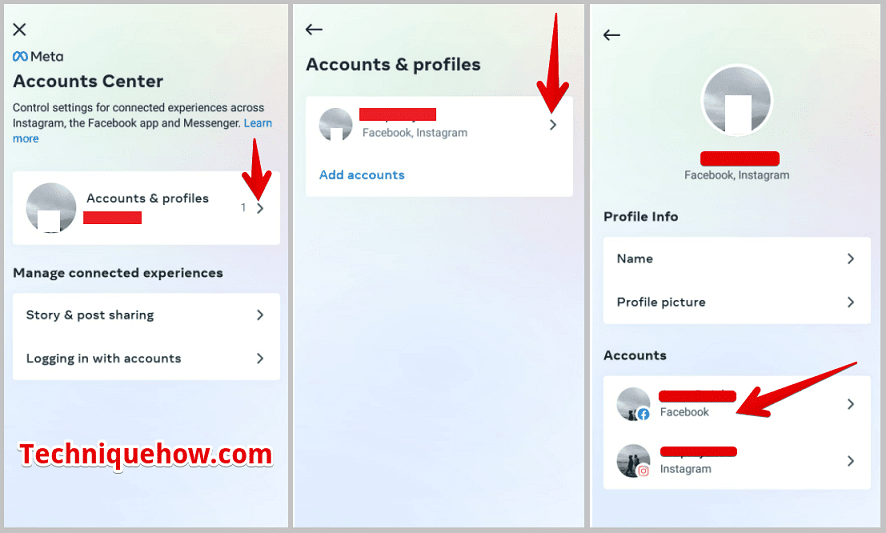 Step 7: At last, tap on the "Remove from Accounts Center" option.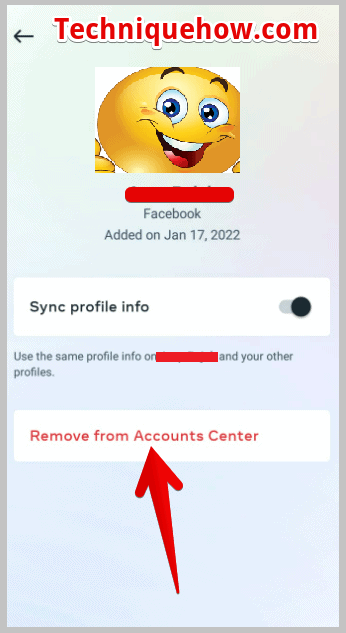 There you go, no more Facebook friends on Instagram suggestions.
How to Prevent Follow Suggestions:
Unfortunately, Instagram does not offer the option to Uncheck similar account suggestions on the Instagram app version.
To prevent the "follow suggestions", one has to either open Instagram on a mobile browser or a PC. On the browser version, you can easily disable the similar account suggestion option.
1. From Mobile:
Go through the steps written below, to "Uncheck the similar accounts suggestions", using a mobile browser:
Step 1: Open the mobile browser on your phone and in the Search box, type in www.instagram.com and press "Enter".
Step 2: Enter your username & password, then tap on "Login".
Step 3: At first, tap on "Profile Icon" and open "Edit Profile" option.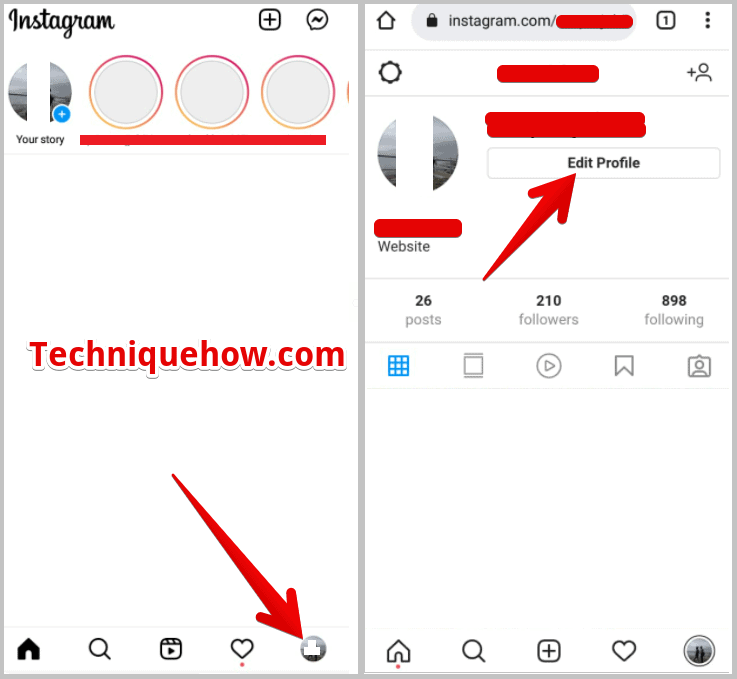 Step 4: Scroll down to the bottom, you will find the "Similar account suggestions". Uncheck the tick box.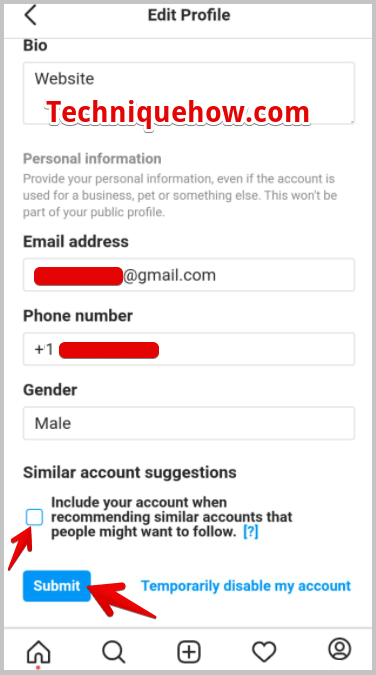 Step 5: And, lastly, tap on the "Submit" button.
2. From PC:
To disable this feature using your PC, follow the steps:
Step 1: Open Google or Chrome browser on your PC.
Step 2: Type and search for the official website of Instagram, www.instagram.com, and press the "Search icon".
Step 3: Enter your login details and open your account.
If you're registered for the two-factor authentication, then you have to first give the security code. The code will be sent to your mobile number at the time of logging in.
Step 4: Once open, go to your profile page.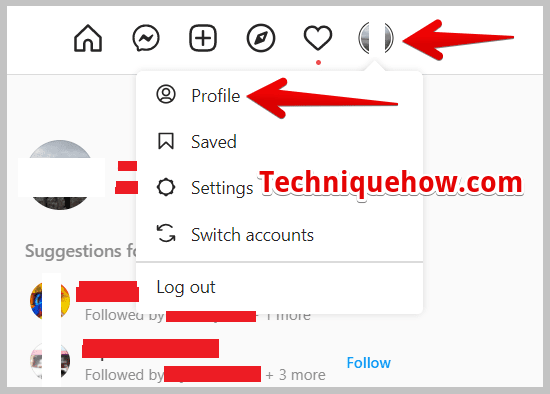 Step 5: Select and click on "Edit Profile".

Step 6: Next, find the option that shows similar account suggestions option as 'Include your account when recommending similar accounts that people might want to follow'. Uncheck the tick box.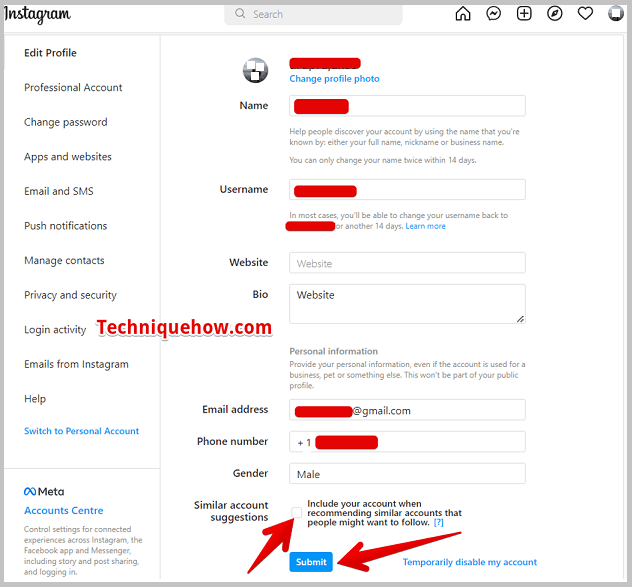 Step 7: And at the end, click on "Submit".
Frequently Asked Questions:
1. Why Does Your Profile Get Attention from Instagram?
If you have just a few people or someone has followed you then you should know that your account will get attention from certain people and this is because your account will be suggested to the other people connected with the person.
2. How to Avoid Getting Spied By other People?
You can do two things:
Switch to Professional Account or Enable Private Account Option.
Also Read: