Your Quick Answer:
To tell if someone hides his posts from you, then first look at the person's profile if he is still on your friend list.
Then ask any mutual friend to check the person's profile and match the posts if anything is hidden from your end.
If so, then the person might have restricted you from seeing his posts.
If the person had unfriended you on Facebook it also hides posts and pictures of that person from you due to some privacy settings. Those would be visible on his wall until you are a friend of the person again.
There are a few settings that can enable the user to hide their posts, particularly for you and if you want to know if he had done it really then you can check it out seeing at a few factors.
For a quick check, if you can see his profile then you are not blocked totally, that you can be sure.
Facebook has some advanced privacy settings for users. Users now can control the entire profile privacy of their own.
So, this might be due to the person having set some lockup privacy settings which made the changes to their posts and photos.
How to Tell if someone hides posts from you on Facebook:
To tell if someone hides posts from you on Facebook, let's check out the following parameters:
1. Check Friend's Timeline vs Mutual Friend's Timeline:
The method described here will be enough to know the fact. Just go to your mutual friend's profile wall posts and find if the person has any tagged stuff with the mutual one. Once found, check it on that person's wall from your profile.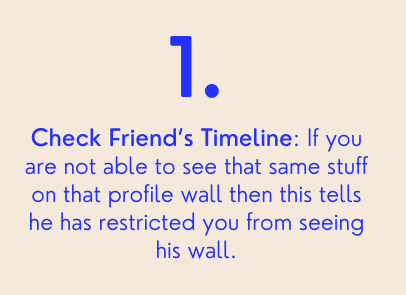 If you are not able to see the same stuff on that profile wall then this tells he has restricted you from seeing his posts.
2. Ask a Mutual Friend to Check the Stuff for You:
Also, another setup is here which helps users to particularly restrict only one user from seeing any stuff which is tagged or posted by other people. This thing is easily revealed if you can check his profile using a mutual friend ID or ask some other friends to check this for you. If some are not able like you that can mean he has restricted many others like you.
Just directly ask any mutual friend to check the profile stuff of the person if you can't find it by using your own profile.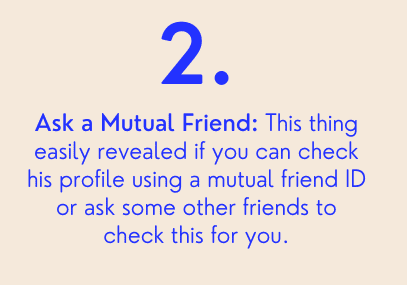 If the mutual friend can see those posts on the person's profile that you can't from your profile then this means that the person has restricted you from seeing the posts on his profile.
3. Check if He is on Your Friend List:
If you can't see anything on the person's profile maybe you're locked from seeing the stuff on his profile. This happens when someone unfriends you and then his locked profile is not accessible to any random users.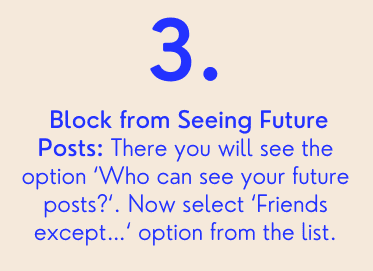 As there are a few steps you can take to see pictures from locked profiles.
These checks are enough to get the inside fact out.
Video on How to Hide Posts From Friends on Facebook:
⭐️ Is it Possible to Block Someone from Seeing Future Posts on Facebook?
It is possible as Facebook developed many privacy settings that control many things on your profile and the shared stuff. Let's talk about the reasons for doing this.
There are some people who don't like your posts to see and send unusual comments or you need someone to not show your stuff for a lifetime. Then, this step is beneficial in doing so automatically.
Here is the procedure on how to stop a friend from seeing your stuff:
Step 1: Make sure you're logged in and then Go to 'Settings' and then click on 'Privacy'.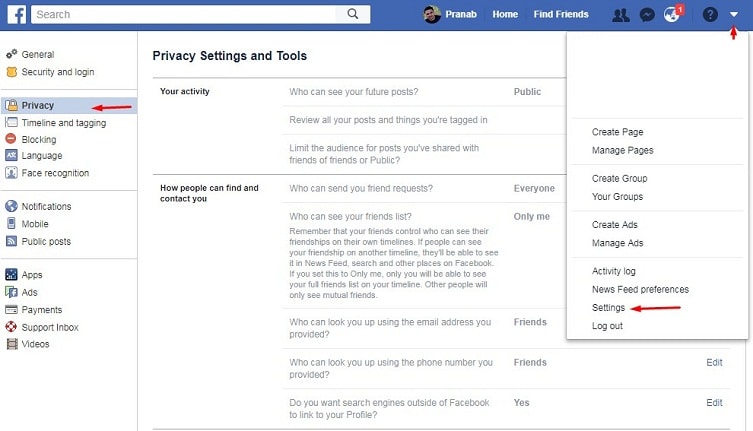 Step 2: There you will see the option 'Who can see your future posts?'. Now select the 'Friends except…' option from the list.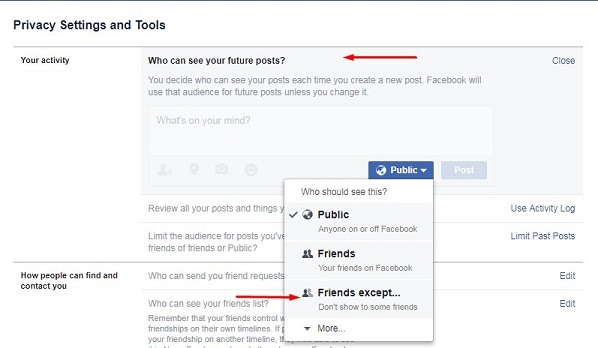 Step 3: Now just type a few letters of the name and click the 'Restrict' icon beside the name that appears and then click 'Save Changes'.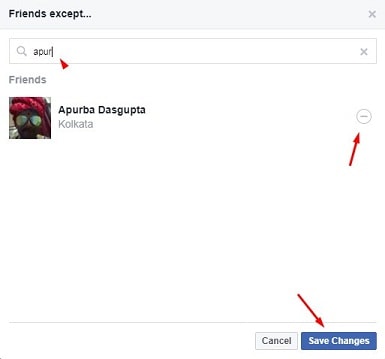 This is one of the best settings to restrict a person instead of blocking him permanently to hide your posts from him.
FAQ:
1. What Can You See if You Are Restricted?

If you are set to see none then probably you will only see the mutual friend's stuff on his timeline if that one also is not restricted. However, you cannot even see old posts that were posted before the settings changed.

2. Can Friends See Past Posts?
Yes. For these settings, if the person previously had public posts then after changing the settings, those will be still available to view.
The Bottom Lines:
This article explained the facts that you have to check for in order to see the restricted posts from someone's profile if he had made settings in such a way that you cannot.
Also Read: