Your Quick Answer:
You can identify accounts whose owners don't even care to close them down when walking away without using them.
You can get to know about it by checking their last tweets and checking for recent profile pictures or information in the profile.
Even if you find the second account of that same user then there are pretty good chances that he or she doesn't use this account or it is an inactive Twitter account.
You can tell if a Twitter account is inactive or not by visiting the profile. Often, there are cases where people just walk away without closing their accounts and don't return to use them again while some just open and use another account on Twitter even when they haven't closed the first account which leads to the user not using the account but the username gets engaged to it.
If you're trying to figure out if an account is inactive on Twitter or the user doesn't use it to share posts or tweets, then you'll be able to find it wisely by reading about the method or ways from here and getting to know about how to do it correctly.
Over here, you'll find information about everything and anything which needs to be checked to find out if the account is active or inactive on Twitter.
There are some ways you can follow to get the inactive Twitter handle.
Twitter Inactive Accounts – What Happens with It:
Back in the year 2019, Twitter decided to remove all the inactive accounts to clear and make the usernames available for new users to use. Twitter has a clear and transparent policy for removing the account from Twitter due to prolonged inactivity.
If the last tweet or login exceeds more than six months and the user has been inactive in the account since then, Twitter classifies it as inactive and removes it.
Users don't have to tweet anything to protect their accounts from getting removed but logging in will do the task for the time being. By just logging in to the account, one can have a strong grip over the username even though the account seems kind of dormant. Twitter doesn't remove the ghost accounts which are active and are logged in but doesn't engage itself in retweets, likes, and shares.
Twitter Inactive Accounts – How To Find:
There are several indications to know if a Twitter account is inactive, check out the following below:
1. Seeing at Last Tweets
If you're trying to figure out if an account is active or inactive on Twitter so must check the last tweets. It will give you a strong indication or a type of confirmation if the account is inactive.
If you see the user of that account hasn't tweeted anything for more than over a year, there are pretty good chances that he's no longer using that account, or if you see that he has posted only some of a dozen tweets and that too long time ago then the account is probably inactive.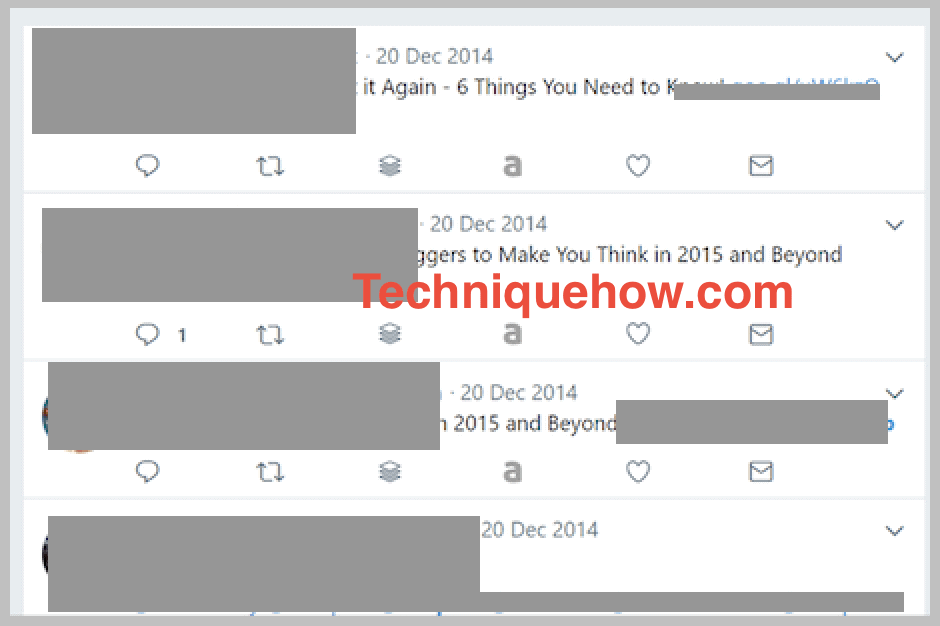 But if you see he tweeted recently a day or two ago, then it's clear that he's an active user and uses that account frequently.
Even if the tweets are huge and recent, you'll have to know that the user uses that account and it's active. You can check someone's last tweet and then you'll be able to get an indication of the account being inactive or active on Twitter. This is an easy way and you can check someone's last tweet just by going to your follower list, selecting the one whose last tweet you want to see, and checking for the tweets by going to his profile page.
2. Looking at Profile Information
Checking for profile information is another good way which can make it clear if the account is active or inactive on Twitter. Profile information like profile pictures, and other personal information about users needs to be checked to find out if the user still uses this account. If you're seeing a blank profile page, with no information and no profile picture you can be pretty sure the account is inactive as these are the denotative signs of an inactive account on Twitter.
If you find the account doesn't have the proper information and a profile picture, you'll also see that the user hasn't tweeted any recent tweets which would validate the point that the account isn't active on Twitter.
When someone doesn't use the account but doesn't even want to lose the username, he or she eliminates the profile information instead of deleting the account, which is a way to go dormant without deleting the account.
On the other hand, if you find that the account has all the information needed and also has a proper profile picture, then there are good chance that the account is used by the user.
So it's all upon the profile information that can indicate to you to conclude if the account is still used by the user or it's inactive on Twitter.
3. Find Another Social Media
There's another way of finding if the user of this person is not using his Twitter account anymore but finding his account on other social media platforms like Facebook, and Instagram and checking if they're posting regularly on those platforms or not.
If you find the accounts of the same person are inactive or have been posted long back on all the other social networks, then you can be pretty sure that's too the case with his Twitter account.
◘ First, search for his Facebook profile. If the person is on your friend list you'll be able to see his post and if you find that he hasn't posted in a long time then he probably doesn't use it anymore.
◘ Now try to find his account on Instagram and see if he has any recent posts or stories. If he doesn't have any posts or stories then you can be sure that the user is inactive and doesn't use his social media accounts.
◘ You can even search for his second account on Twitter. If you see he has recent tweets on the second account then it's the case of switching to a second account without even deleting the first account on Twitter.
But if you find the second account doesn't have any recent tweets either then the person is inactive and doesn't use social media accounts.
Also Read: