When Microsoft Teams just pop up a notification, it sometimes creates a problem and annoyance.
The notification is often displayed at the lower right corner, but at the time of an instant important update, or error or Microsoft Teams is running in the background.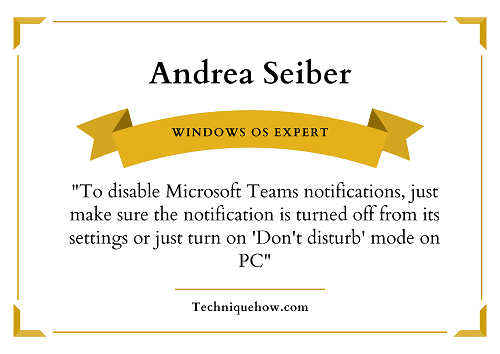 To get rid of Microsoft Teams pop-up notifications, the best option is to "Turn OFF the notification" manually and you will no longer receive any alert.
☛ You can also make a setup that would give you an alert if someone comes online on Microsoft Teams.
In this article, you will have all the detailed guides that you can use in order to turn off the Microsoft Teams notifications.
☛ If you're failing to set up your notification, you can try a few fixes on your Microsoft Teams.
Turn Off Notification for Microsoft Teams:
The easiest and most effective way is "Turn OFF notifications".
Safe because, after turning OFF also, the messages will still get collected under the Microsoft notification and you can check it whenever you want. To check notification, just press the "Windows Logo Key + N", all the received messages will appear on the right side of the screen.
 Effective because, you can turn it ON whenever you want, by simply following the same procedure, used to turn it OFF.
Steps to Follow:
Step 1: Open "Microsoft Team" on your device.
[At Home screen, tap on > "Start" windows icon, and over there on search bar type > "Microsoft Team".]
Step 2: Select the "Three Horizontal Dots" icon.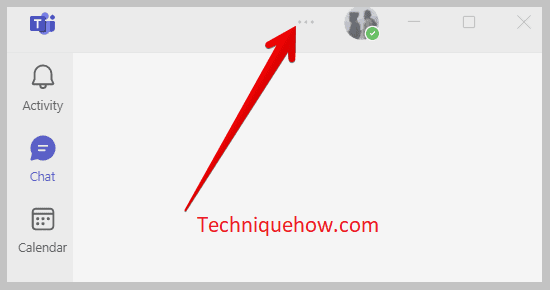 [It is placed on the extreme upper right corner of the screen, besides the "Profile Picture"]
Step 3: On the menu list, click on the "Settings" and then click on "Notifications".

Next, come to the "Custom" tab, and turn OFF all the categories you do not want notification from.
Step 4: Over there, click on "Edit", which is in front of "Chat" option.

Step 5: Click on the drop-down arrow and choose the option to OFF.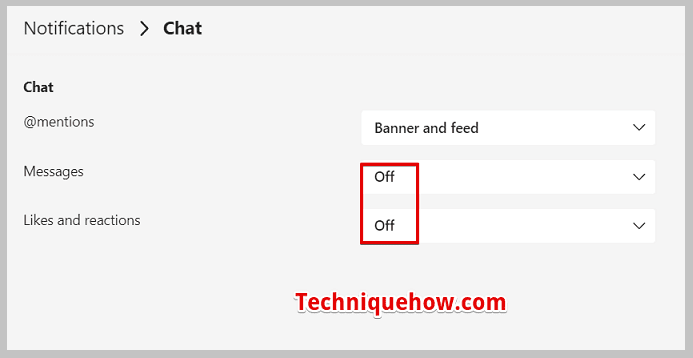 Tick OFF on all the category which is creating a problem for you and you are free from unnecessary pop-ups.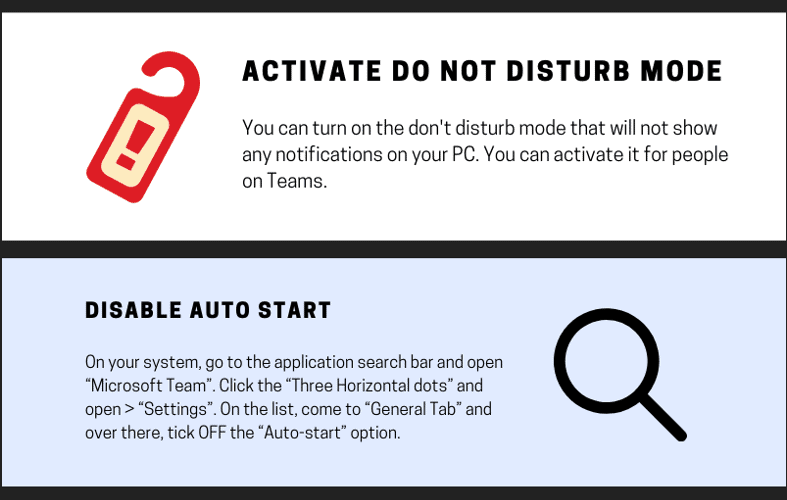 Alternative Ways:
There are also some other ways that you can follow with in order to turn off the notifications on Microsoft Teams:
1. Activate Do not Disturb Mode
This is another preferred way to prevent unnecessary Microsoft pop-up notifications on your screen.
Steps to Use:
Step 1: Open "Microsoft Team" on your device.
Go to the home screen and click on the > "Start" windows icon, and on the search bar type > "Microsoft Team" and open it.
Step 2: Next, click on your "Profile Picture", or if not profile picture, then click on the initials of your login id name in a circle with a green tick.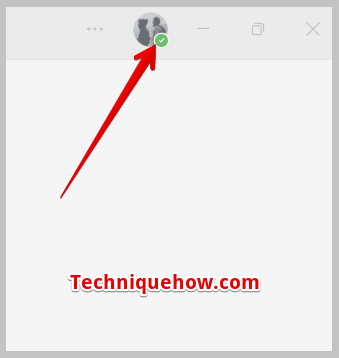 Over there, open the "Available" bar and tap on the "Do not disturb" or "Appear Offline".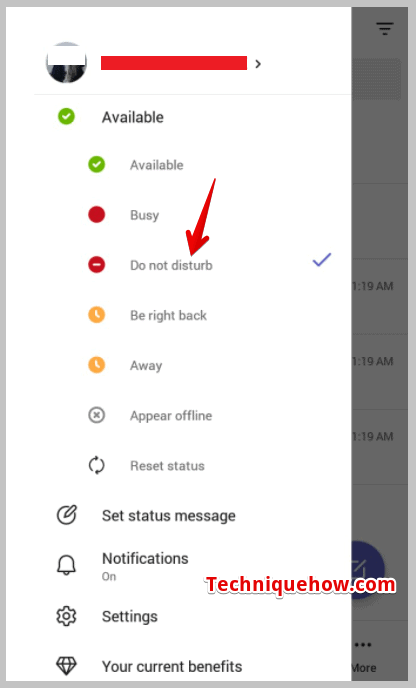 Here, select, "Do not disturb" or "Appear Offline". accordingly, whatever your system gives you the option.
And to change to "Available" again hit "Reset Status".
2. Disable Auto Start
There are some inbuilt options to avoid temporary notification on screen, such as, if you disable the "Auto-start" option, then it will not start automatically.
Steps to Use:
Step 1: On your system, go to the application search bar and open "Microsoft Teams".
Step 2: Click the "Three Horizontal dots" and open > "Settings".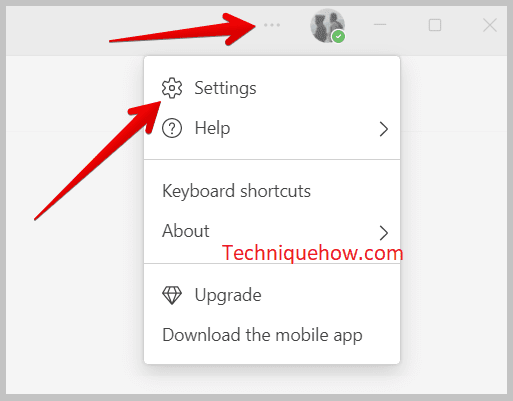 Step 3: On the list, come to "General Tab" and over there, tick OFF the "Auto-start" option.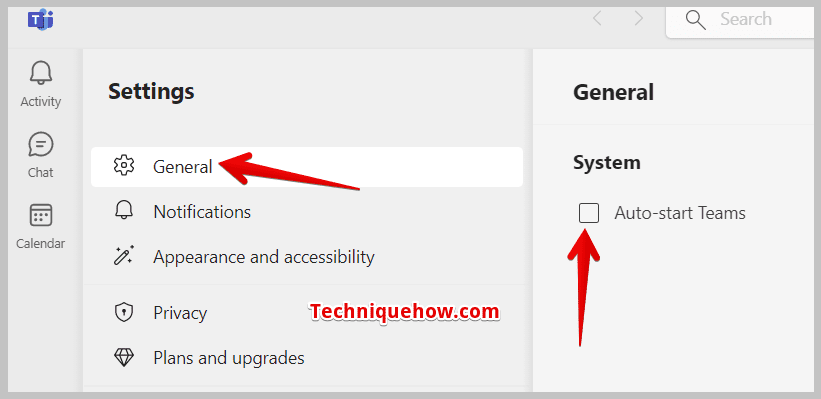 Competed! Simple & Quick.
Why do Microsoft Teams Pop up?
Let's discuss the reasons behind these pop-ups:
1. Microsoft Teams is not updated
The first and foremost reason behind the regular Microsoft Teams pop-up can be the "Update".
To keep the system smooth and up to date, it is displayed with a notification whenever a new update is avaialble.
Hence, to avoid the update notification, regularly check the updates and install it.
To check for updates,
Step 1: Go to "Settings".
Step 2: Click on "Systems".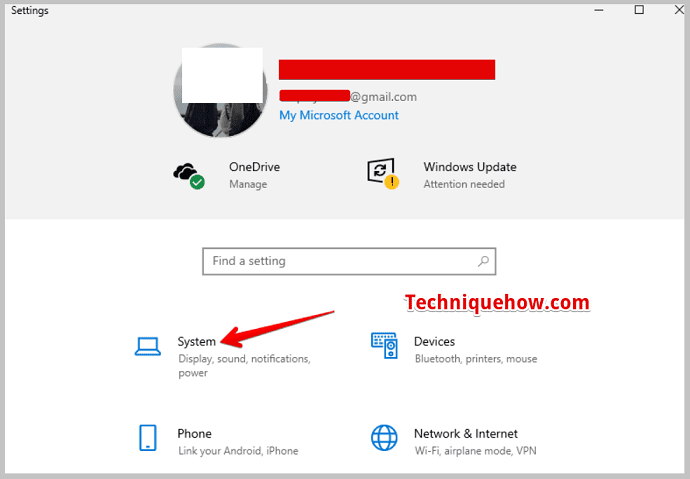 Step 3: And, on the upper right corner, you will find the "Windows Update", tap and check.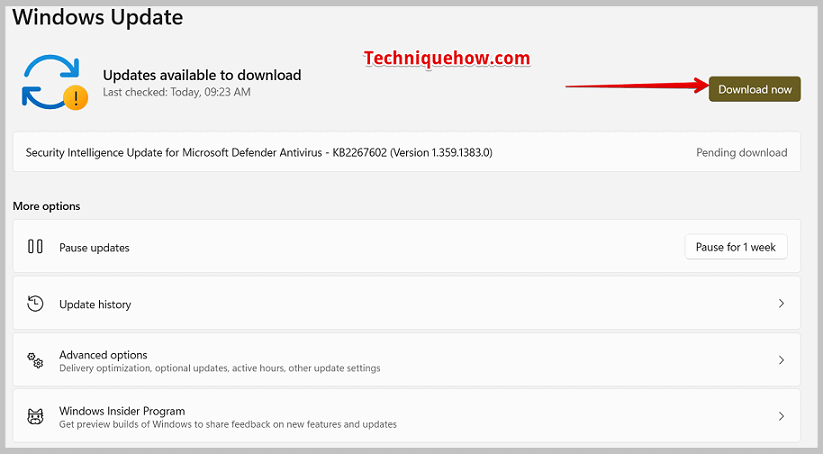 If an update is available, "Download & Install" it.
2. Microsoft Teams is running in the background
Since Windows works on the software of Microsoft, hence, whenever you open any Microsoft application, the related notifications will start appearing.
Also, if the 'Microsoft Teams' is running in the background, it starts sending notifications about related topics. Hence, close the Microsoft Teams and other apps, when not in use.
3. Microsoft Teams has a start-up error
Because the system faces lagging and constantly notifies to fix this. This can be resolved by a very simple setting. Let's see:
Step 1: Go to "Settings", on your system.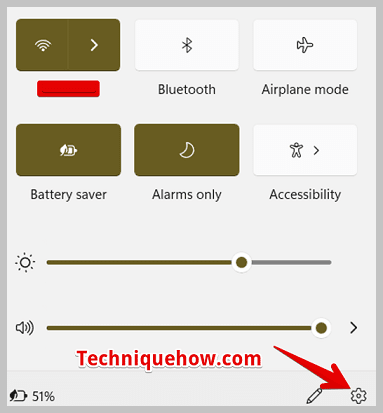 Step 2: Come to "Apps".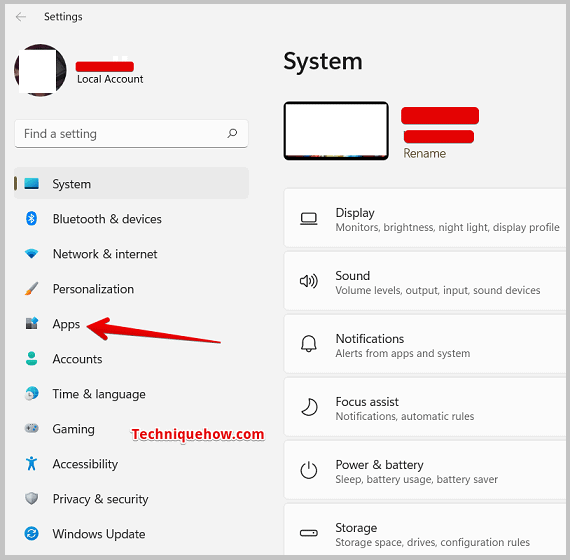 Step 3: Over there, select the last option > "Start-Up".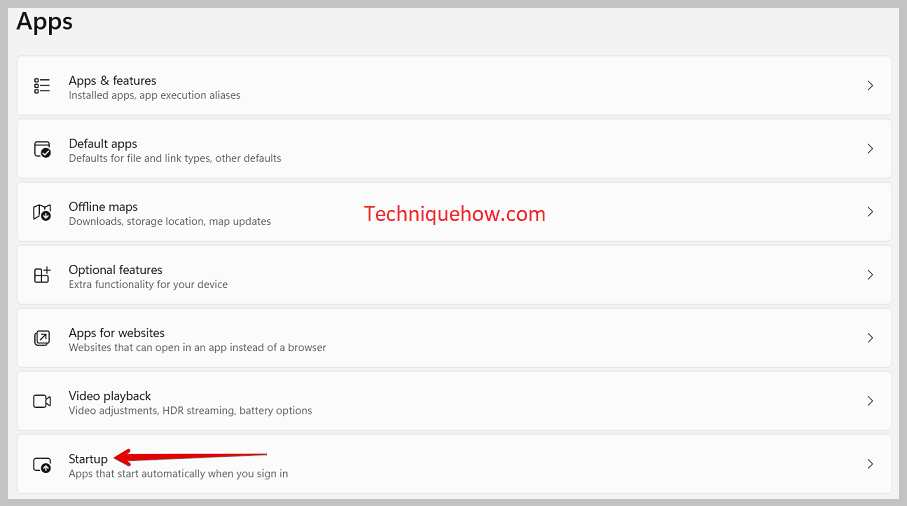 Now, toggle OFF the apps which are not required when you turn ON your computer or device.
Start-up error resolved!
The Bottom Lines:
Notifications are important but sometimes create a problem is between important tasks. This article has all the measures as well as reasons why this happens, just follow the methods carefully to solve your issues.
Also Read: