Your Quick Answer:
If the user is inactive on his/her Twitch account for more than 12 months, then his username is given to some other user. Because of this, the username wouldn't be shown as available.
Well, in order to fix the 'Username does not exist' issue, you can either contact Twitch Support by going to the link Contact Support (twitch.tv) and following the instructions there.
If there is no response from support, then the only option left is to wait. Wait 6 months, until your username does not get free and is available for you to reuse.
There are several reasons why the Twitch username is not available, let's find these out:
1. Username was recently Abandoned or Changed
There is a very basic rule, if you do not open the existing account for more than 12 months, the platform community disables the account.
In simple words, if you do not use the account for a certain period of time and boing inactive, the account username either would be given to some other user or disabled use for you.
Thus, it will show 'Username not available', if your account is not active.
2. The Username Violates any Registered Trademark
To select a username, there is some pre-fixed set of rules, like it is there to create a Gmail ID. Similarly, if you do not choose a username as per the set rules, then you will get stuck with this "Username is not available" issue.
Twitch does not allow the user to add the name of any company or brand, because of a registered trademark and stuff.
Hence, it is recommended to select a username accordingly.
Also, create a username that is entirely unique from all the existing usernames, and contains some symbols, and numeric values. Along with that, think of some really cool and tech-savvy kinds of the first name to add, after all, it is your video streaming platform name.
3. Already being Used by Another User
Twitch is a USA-based live video streaming service provider platform that focuses on video game live streaming, including broadcasts of esports competitions, and also offers music broadcasts, creative content, and "in real life" streams.
The intention behind the above FYI is that Twitch is very popular, and demands a fulfilling platform, which, no doubt would surely be having millions of followers. That clearly means if you choose a common type of username, you will end with the notification saying, "Already being used" or something like that.
Therefore, it is better to choose a unique, attractive, and not-so-common username.
4. Your account was not active for over 12 months
As has been discussed in the first part, if your Twitch account appears to be inactive for a certain period of time, that is, for over 12 months, you will not be an owner of that username.
Your username will be made available for other active users. And when you will wish to re-login the account, you will face an issue.
The above-mentioned topics are some of the reasons for the unavailability of the username.
How to Fix Twitch Username Does Not Exist Issue:
There are a few fixes to this, let's dive in:
1. Contact Twitch Support
The most direct way to find the solution to this is to contact 'Twitch Support'. You have to write a message describing the username that does not exist issue and asking for the solution, which will help.
Sometimes Twitch Support does not reply instantly, but if you are a partner, then your representative will definitely help you and fix the problem.
🔴 Steps to Contact Support:
Step 1: Go to the link of Twitch Contact Support (twitch.tv).
Step 2: Fill out all the details such as your name, twitch username, and email address attached to Twitch. Then, select the category as "Login Issue", sub-category, and at last type the description about the problem you are facing with the username.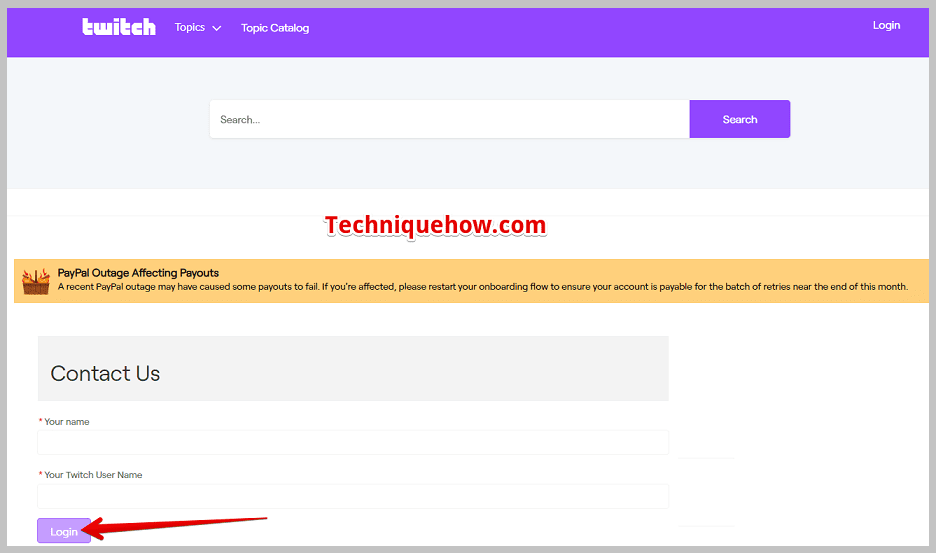 Step 3: At the end of the same page, you will see an option to 'Upload Files'. There you have to attach a snapshot of the issue you are facing. And the submit button.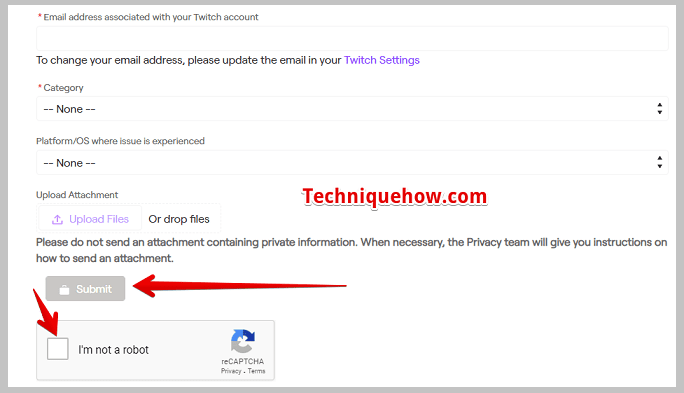 Follow the direction, as the twitch support says.
That's it! it will be fixed.
2. Wait for 6 months
After trying all possible ways, still not able to fix the username issue, then the last option left with you is to wait for 6 months because, after every 6 months, the user has to change their username and have to add a new one. It is compulsory.
Thus, when after 6 months, the person who has got your username will also have to change to a new username, at that time you can try, and you will get your username back.