Your Quick Answer:
To check someone's Twitter account's age, you can use third-party tools where it tells you the account's age after giving the profile details.
Without using third-party tools, you can check the welcome email or the first tweet they tweeted to check the joining date.
On your profile page, below the Bio section, you can also see the joining date. You can not hide the joining date on Twitter from your profile page.
Officially you can not stalk someone's Twitter profile, but using third-party tools allows you to do that.
You can track someone's activity if you follow them on Twitter, but for advanced tracking, you need online tools.
Twitter Account age checker:
🔴 How To Use:
Step 1: First of all, open the Twitter Account Age Checker tool.
Step 2: Then, enter the username or ID of the Twitter account you want to check the age of.
Step 3: After that, click on the 'Check Age' button.
Step 4: Now, the tool will retrieve and display the account creation date of the specified Twitter username or ID in the format DD/MM/YYYY.
⭐️ Also Read:
How To Check How Old Your Twitter Account Is:
You can try the following methods:
1. From Welcome Email from Twitter
When you create an account on Twitter, they will send a verification email. If you have access to the welcome email sent to Twitter users when they first joined, you can check the date they created their accounts. To do that:
🔴 Steps To Follow:
Step 1: Locate the welcome email in your inbox or the recipient's inbox.
Step 2: Open the email and look for the section that says, "Thanks for signing up for Twitter!"

Step 3: In this section, you should see the date that the user joined Twitter. It may be listed as "Joined Twitter on" or "Created at".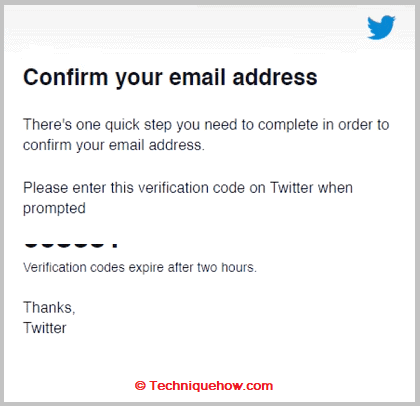 Step 4: If you don't see the date listed in the welcome email, check the date when you received the message.
Step 5: If you still need help finding the account creation date, it's possible that the welcome email was deleted or didn't include this information.
In this case, you may need another method to check the account creation date, such as a Twitter account age checker tool or asking the user directly.
2. From the Profile Page
You can see when someone joined Twitter from their profile page. To check it:
🔴 Steps To Follow:
Step 1: First, open your Twitter app, log in to your account using your credentials, and then click on the profile icon from the top left corner.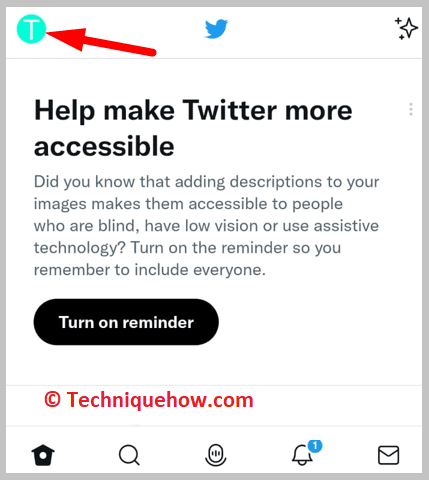 Step 2: A pop-up will appear from the left side, click on the Profile option, and you will be entered into your profile page.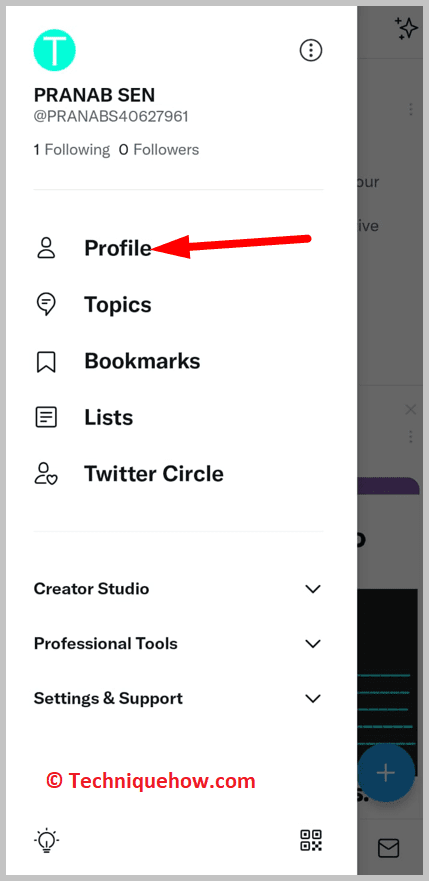 Step 3: Here at the below side of your Twitter Bio section, you can see you are joining date on Twitter.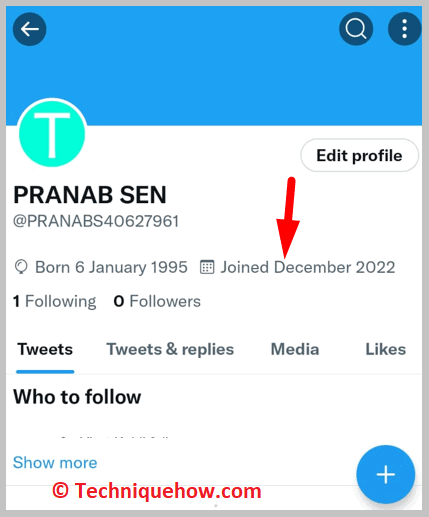 3. From First Tweet
If you want to check when someone joined Twitter, one way to do so is to look at their first tweet.
Here are the steps to check the date of a user's first tweet:
🔴 Steps To Follow:
Step 1: Go to the user's Twitter profile page and scroll until you see the user's tweets.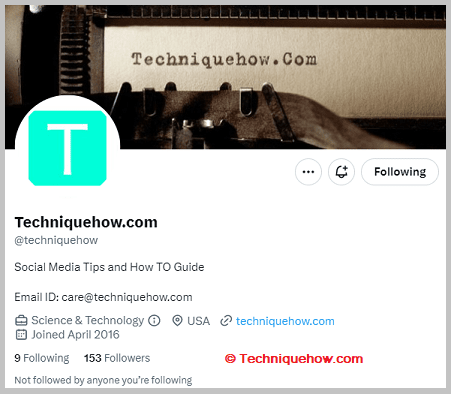 Step 2: If it appears, click on the Show More button at the bottom of the user's tweets until you reach their first tweet.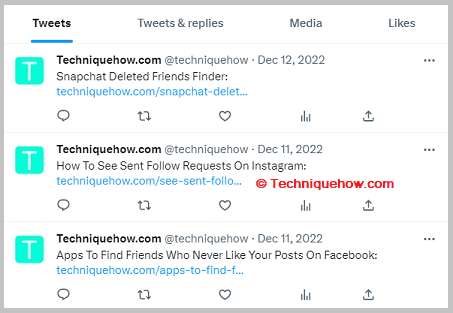 Step 3: Hover your mouse over the time stamp next to the user's first tweet. It will display the exact date and time the tweet was posted.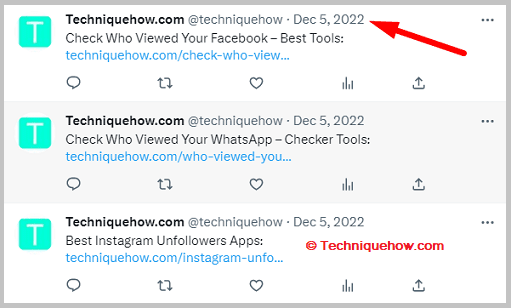 Step 4: The date of the user's first tweet can give you an idea of when they joined Twitter.
Step 5: However, it's essential to remember that some users may have deleted their first tweet or not have posted a tweet immediately after joining Twitter, so this method may only sometimes be reliable.
Frequently Asked Questions:
1. Can you hide the date you joined Twitter?
You cannot hide the date that you joined Twitter. This information is a part of your account's public profile and cannot be hidden or removed. The date that you joined Twitter is displayed on your profile page under your username and bio, and it is also visible when someone hovers over your username or profile picture in a tweet.
2. Can you stalk someone on Twitter without them knowing?
It is inappropriate to "stalk" or monitor someone's activity on Twitter without their knowledge or consent. Twitter's terms of service and privacy policy prohibit using the platform in a manner that harasses, intimidates, or otherwise violates the rights of others. But by using third-party tools, you can stalk or monitor any social media account.
3. Can you track someone's activity on Twitter?
As a regular Twitter user, you cannot track someone's activity on the platform in a way that is not publicly visible. Twitter's privacy policy and terms of service prohibit using the platform to track, monitor, or collect data on other users without their consent. You can follow a user to see their tweets, retweets, and likes in your home feed.
You can also view a user's public profile to see their bio, profile picture, and public tweets. In addition, some third-party tools and services exist that allow you to track or monitor Twitter users. Still, many of these tools violate Twitter's terms of service or privacy policy and can put your account at risk of suspension or termination.
Also Read: