✎ Key Takes:
» You can go to the Instagram profile section and view old stories through Highlights, making it easy to revisit past content.
» Also, use the search function on a profile to find both old photos and stories, as users often share content across both formats.
How To See Someone's Old Instagram Stories:
There are some direct ways that you can follow to view someone's old stories, let's dive in:
1. From Instagram Story Highlights
Instagram has a feature to highlight some stories for users. It allows you to group story elements and post them on a profile as a regular post.
If the user whose story highlights you are going to find, saved his story as highlights, then only you can see the highlighted old stories.
🔴 Steps to View Story Highlights:
Step 1: Open your Instagram app and login into your account.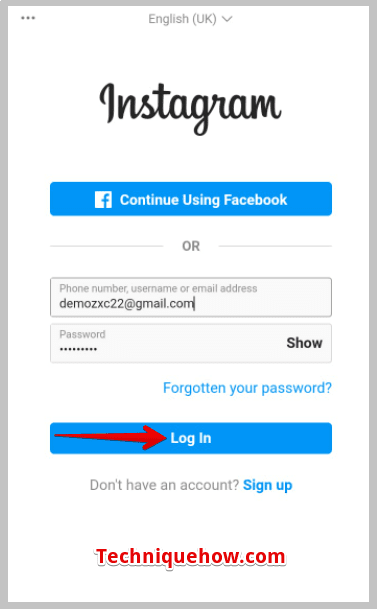 Step 2: Go to the bottom of the page and tap the 'Search' button (which looks like a magnifying glass icon) which is beside the 'Home' button.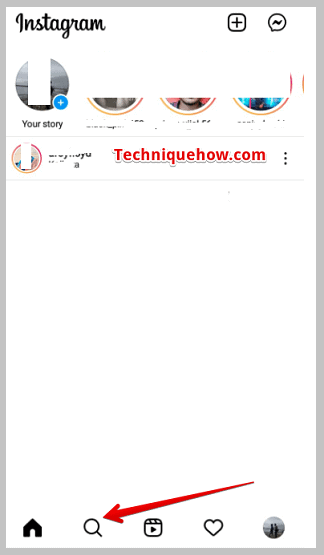 Step 3: Then, in the search bar, write down the person's name whose story highlights you want to see.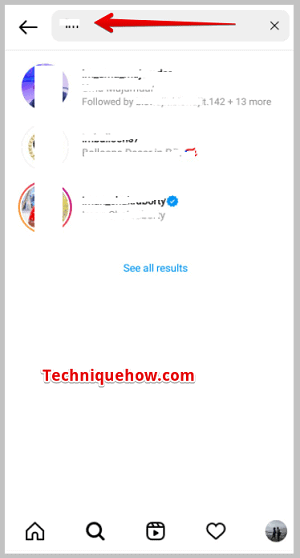 Step 4: If the person's story is highlighted, you'll see a row of circular icons with images above the posts section. This is the highlight section of the story.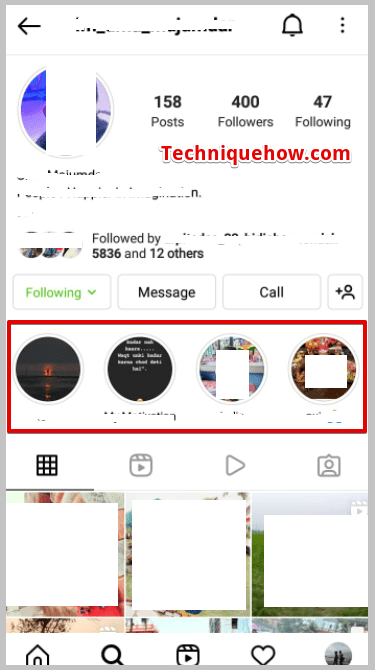 Now tap on the round-shaped stories to see those old stories and you can see the highlighted stories of the user.
2. From Old Posts
While sharing something in Instagram stories, many Instagram users share it in posts also. So if you want to find the user's old Instagram stories, then you should give a look at the old Instagram posts.
🔴 Steps to Follow:
Follow the steps to see old posts of the Instagram user:
Step 1: Open the Instagram app on your phone and log in with your credentials.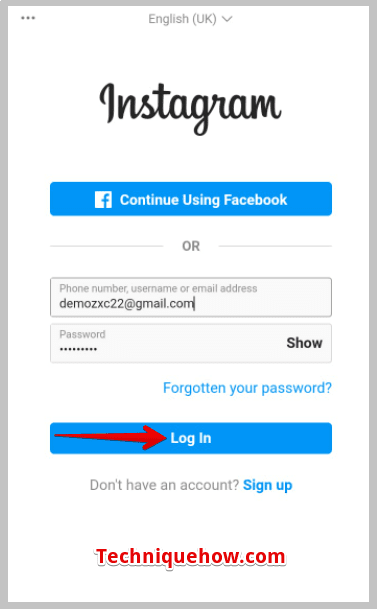 Step 2: Go to the search icon and search for the username of the person whose old posts you want to search for.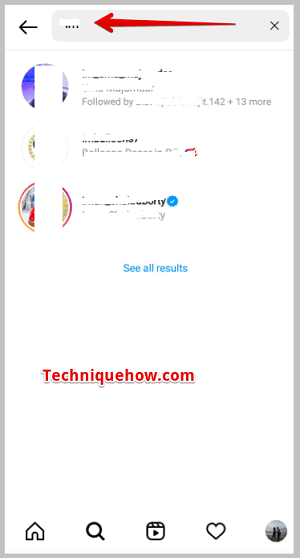 Step 3: Click on the profile and there you can see some sections like 'Videos', 'Reels' etc.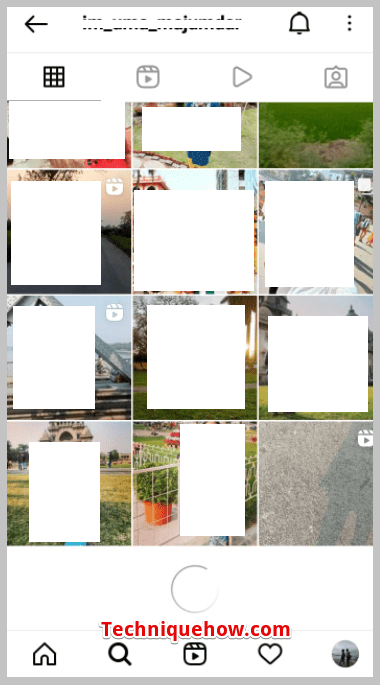 Step 4: Scroll down in this section and you can see the old videos, reels, and photos of this account.
Now, possible from those posts, any of those are added to the story, if you can find it on the posts section by browsing all past stuff, then it's all good.
Frequently Asked Questions:
1. How to view Instagram stories after 24 hours
Instagram stories last for 24 hours. Within this time, you can see the stories many times. But if you want to see the stories after 24 hours, then you have to download the stories and save them to your phone.
Download the Instagram story from this third-party website and save it on your phone. After you download the story, you can see the story as many times as you can because it is now downloaded on your phone.
2. How to download old Instagram stories of others
Using a normal Instagram account, you can not download anyone's Instagram story. If you use the Instagram MOD version, then you may download others' Instagram stories.
You can also use some tools which will help you to save Instagram stories. Go to Google browser and search for a story saver feature. Using this feature, you can download others' Instagram stories.
3. How to view old Instagram Stories without them knowing
You can download old Instagram stories without them knowing. You need to swipe left to reach the story you want to see. Swipe slowly.
By following this, you will both reach the middle point of the Instagram story, from where you will be able to see the stories without showing your name on the viewers' list.
You can also get the help of Airplane mode. You need to open the Instagram app on your phone. Wait a few seconds for the stories to load. Once loaded, turn on Airplane mode and go back to the app and open the Instagram Story. Then, uninstall the Instagram App>Turn Off flight mode>Reinstall Instagram App.