Your Quick Answer: 
An Instagram handle is the username of your Instagram profile. Instagram handles are unique to every user as it's like an online address that people use to find your profile on Instagram.
Instagram handles should always be easy to remember and short. You can keep it related to your actual name or business. 
While creating Instagram handles, you can use symbols and numbers to alter and twist them. 
While you're creating an Instagram handle, you need to keep it related to the topics users are interested in. 
To grow your Instagram handle within a short duration, you need to post content researching trending topics.
Keep posting content regularly and consistently. Furthermore, implement certain psychological facts while posting content on Instagram. 
What Does an Instagram Handle Mean and Why It Is Used For:
If you're wondering what the term Instagram handle means here it is. In simple words, it is your Instagram username. The username of your Instagram that is used for searching your Instagram profile by others is your Instagram handle. An Instagram handle is always unique for every user.
While you're creating an account, you're told to create or choose a username for your Instagram profile which will be your Instagram handle. Once you choose and open your Instagram profile using a username, it becomes your Instagram handle and no other user can choose to have the same username or Instagram handle as you until you change it. It's like your online address which people use to find you on Instagram.
You can change your Instagram username to anything available to be used. Every Instagram profile has a username which is the Instagram handle. Your Instagram handle is no secret to anybody as it's the username that people use to search and find you. The Instagram handles mostly depend on the type of profile.
Best Ways to Create An Instagram Handle:
Follow the below tips:
1. Easy To Remember Username: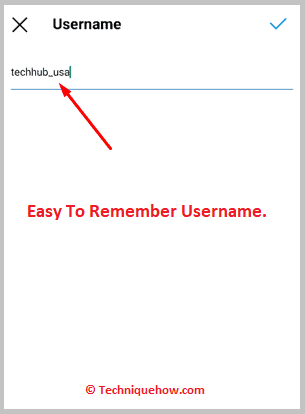 Choosing or creating an Instagram handle for your account is a vital part of account creation. When you're choosing a username for your account, you need to remember that you have to choose something easy to remember.
Most users while choosing Instagram handles, use words related to their actual names in case of personal profiles. You can alter the spelling of your name to change it a bit and then use it as your Instagram handle. If it's available to be used, then you can use it because as your handle is like your online address, it needs to be something short, sweet as well as easy to tell people.
If you keep it related to your name, then your friends and your close ones will be able to remember it quickly. 
You can even add some symbols like period, underscore, etc in between, before, or after the words in the handle to twist it a little bit. However, you need to make sure that you're not twisting it too hard, or else it would be hard for others to find you by searching your profile. In the case of business profiles, you need to make the handle related to your business.
2. Topics People Interested Mostly In: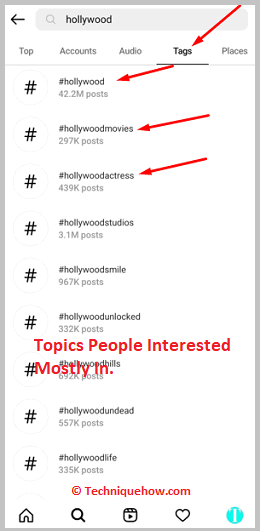 While creating an Instagram handle, you also need to remember that you have to make it related to the topics people are interested in. To do that, you need to be aware of the trending words that are used in social media these days or the trending topics everyone is talking about. Don't get too overboard with it but keep it simple as well as trendy.
When you're choosing a handle for your business profile, you need to use some catchy or quirky words to attract the attention of the audience.
But if your profile is representing some company or any registered business, the Instagram handle must be related to the business name. You can also add the branch location or date of creation to it after adding an underscore. However, you need to make sure to not use too many special characters in the handle, or else it will get hard for people to find your account. 
While creating a handle, you need to also keep in mind that you're not making it too boring. You can look for the trending words on the internet if you're unaware of them and then alter them to make them related to your profile type.
How to Make Your Handle Popular in Short duration:
You can try the below things:
1. Research & Find Trending Topics: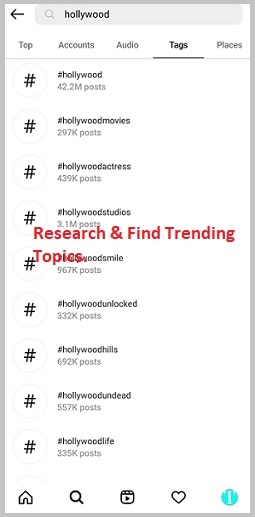 If you're a wannabe influencer or have created a new Instagram profile, you need to know the tips to grow your profile wisely in a short duration.
The content you post needs to be on trending topics. Before you post content on your Instagram profile, you need to make sure that you're updated and aware of the current trending topics that people are hyped about on the internet.
You need to research thoroughly and find the trending topics that people are interested to watch at that point in time. 
If you post content on outdated topics, it won't excite the audience to watch your content or follow or account as they've already bored themselves with it. Instead, gather information on the latest challenges or topics users are interested to watch and post content accordingly.
2. Implement Psychological Facts on Posts to Gather Engagement:
While you're creating content for your audience, you need to implement certain psychological facts on the posts to gather engagement. You need to put yourself in the position of your audience and then decide the content you should post.
As humans are always stuck with their schedules, they scroll through the Instagram content to see something entertaining mostly. Therefore, you should always keep in mind that your content should be entertaining to your audience so that it can excite them to watch more of your posts or videos. 
You should also know that users, especially teenagers and young adults, don't read big paragraphs or watch too-long videos on Instagram. Therefore, keep your content short. If you make it too long, it won't gain much engagement.
However, users often look to motivate themselves through social media posts and videos. You can also keep your content motivational and inspiring to gain attention and views.
Lastly, you need to keep it relatable so that your audience can relate their lives to your content.
3. Post Regularly:
As your content is the key to growing your Instagram profile in a short duration, you need to make sure that you're posting your content regularly and being consistent with it.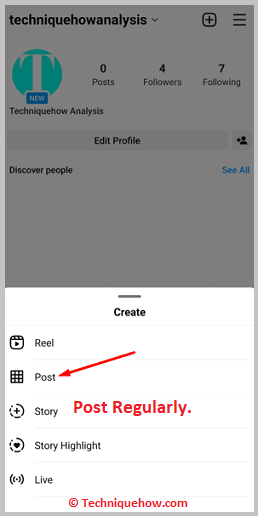 If you're irregular in posting content on your profile, not only will it decrease your profile engagement but can prevent your account from growing even in the long run.
You should also know how to use trendy hashtags in your Instagram posts to make your content more engaging. Even, you need to go live on your Instagram page occasionally and keep your followers and audience updated too. Furthermore, avoid buying followers with money.
You can collaborate with other brands and influencers if you run any kind of Instagram business to gain more popularity in a short duration. Reply to the comments on your post and engage in some minimal conversation with the followers.
Frequently Asked Questions:
1. What is Instagram handle example?
The username of your Instagram profile is your Instagram handle. Every Instagram handle is unique and no two handles can be the same on Instagram. You can use alphabets, numbers, and symbols to create your Instagram handle. An example is @instagram_user12.
2. How do you give someone your Instagram handle?
On Instagram, if a username or handle is taken by an Instagram account, it cannot be used by other users on their profile. If you want to give your Instagram handle to someone else, you need to change your Instagram handle to something else so that the username becomes available to be used. After you've changed it, you need to inform the user to change his Instagram handle to the one you gave him.
Also Read: