Your Quick Answer:
People keep links in bio for two reasons- to drive people to the website and thus increase the number of people who have viewed it. Sometimes reaching a particular milestone pays them a certain amount.
Another reason for the same is to sell products using the link as the link may lead to an e-commerce page.
To add a link to your Instagram bio, you must log in to your Instagram account using your username and password. Go to the Profile icon and then to "Edit profile". Go to the "Website" section and paste the link you copied from the desired page. Save these changes.
Tools you can use to add links to Instagram in a professional way are SproutLink and LinkTree. Both help increase your page's overall engagement.
SproutLink is a part of Sprout Social, a social media improvement and management website that helps you create links to track your engagement.
LinkTree is similar to Sprout Social but more commonly used. It allows you to connect all your social media accounts for easy movement and updation of information.
🔯 What Does it mean by 'Link in Bio' on Instagram:
The meaning of the term "Link in Bio" may sound strange to people who are not familiar with it, but it's a phrase that has been used on Instagram post captions and also stories for the longest time.
It means that the viewer can go to the bio- that is go to the profile of the individual who has used the phrase and move their attention to the bio area of the profile. Over there, a link to a website will be found.
This could be a link to some other account or online shop of theirs or any other important page that they would want you to check out. To use the link, you will have to click on it, and you will be taken to the source page.
Note: When clicking on unfamiliar links, make sure to look at the URL so you can decide if it's safe to visit.
Why Do People Keep Link in Bio on Instagram:
They might have the following benefits from doing this:
1. Drive followers to the website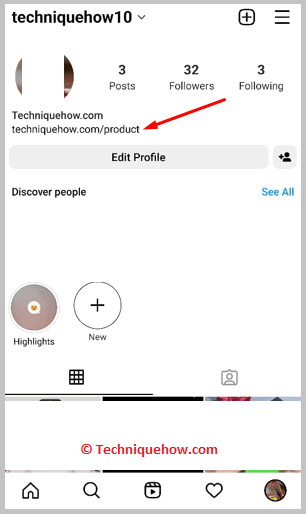 A very common reason why people add links in their bios is so that they can drive their followers there. Humans are naturally curious beings and want to know everything, and when someone places texts like "Link in Bio" in their post captions or stories, with bare minimum information about the same, it creates a mental reaction in the form of a need to check out this mentioned link.
This ends up driving hundreds of people to the website, thus increasing the engagement to the article or post that is the source of the link. This may even bring about income in some form to the person who uses this text.
2. Sell Products Linking its Product page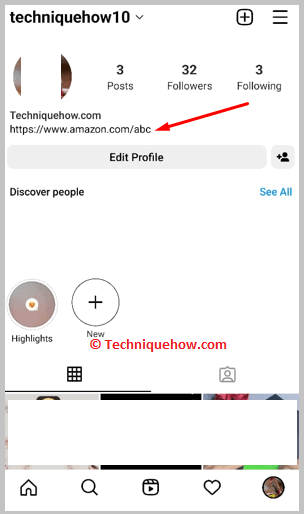 Many people use Instagram to promote the online commerce stores that they or their friends own, where they sell knicks and knacks of all kinds. This might be a secondary source of income for them.
When they place a link in the bio of their store, what they are really trying to say is that they have certain products that you might like and want to purchase. All you would have to do for this is to go to the website by clicking on the link and browse through the products.
If you like something, you can purchase it by adding your bank details; however, you should make sure the website is safe before using your bank account details.
How to Add Link To your Instagram Bio:
Follow the steps below:
Step 1: Log in to Instagram & Edit Profile
If you are interested in adding a link to your Instagram bio, you have to first download the Instagram app from your Play Store. After that, go ahead and log in to your Instagram account using your username or email and password.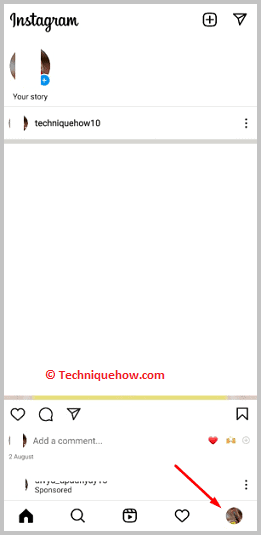 You will find yourself in the feed area of your Instagram account. You have to click on the rightmost icon on the menu bar at the bottom. This will take you to the profile area of your Instagram account. Towards the top here, you will find an option that says "Edit profile". You have to click on it.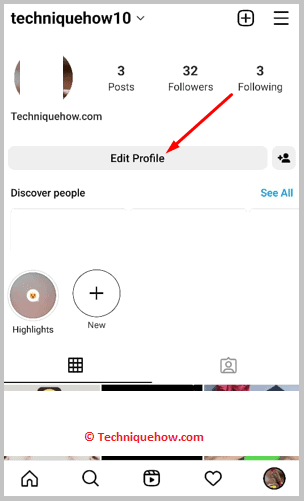 Step 2: Add Target URL in the Website Area
In the "Edit profile" area, you will find a lot of options with text boxes like username, etc. One of the options here will be called "Website". Come out of the page, but don't exit the app. Go to your web browser or wherever you have to go to get a link that you would like to paste into your bio.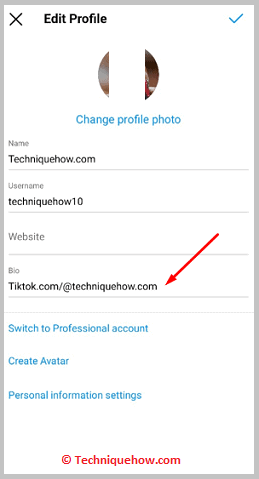 Once you have found the required video, post or article, etc., go ahead and copy this link. Now come back to the "Edit profile" section of Instagram, and click on the textbox below "Website". Paste the link over there.
Step 3: Save it and Done
After you have added the link that you want people to visit in the future, you have to save the changes. You can do so by clicking on the blue icon at the top right corner of the screen. On some devices, this might be a tick mark icon and, on others, an option that says "Done". Your link will be added.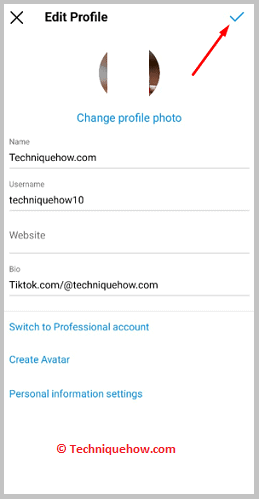 Tools for using Instagram Bio Link in Professional Way:
Try the following tools:
1. LinkTree:
LinkTree allows you to connect all your personal and e-commerce accounts to make one page and link that is unique. This link can be placed in bios to generate traffic and works efficiently.
You can use the free version of LinkTree however much you like, but the premium variant, with a nominal price, comes with additional options and customizations that are ideal for influencers and such. LinkTree helps schedule as well as track who and how many people enter the links so that you can get the best out of them and your followers.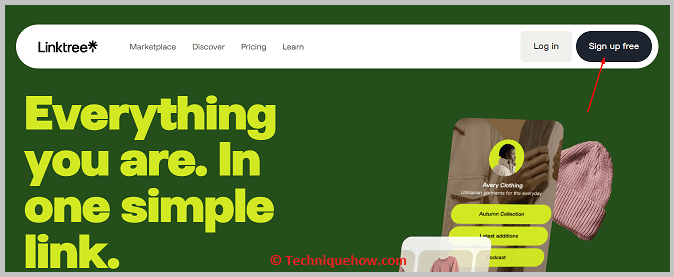 2. SproutLink:
SproutLink helps you easily create links with membership and guide followers strategically to the link. It tracks the same and provides analytics that helps an individual understand the kind of posts that get the most attention and traffic.

With the help of an AI, it understands what drives people to a link more and uses the method that works the best based on the type of followers you have.
Instagram lets you add only one link at a particular time but with SproutLink, you will be able to see a link associated with every post that you upload. This undoubtedly is more beneficial and increases the number of people who would click on these links.
Frequently Asked Questions:
1. Can I Use Hashtags in Bio on Instagram?
Yes, you can easily use a hashtag in your bio on Instagram. But you have to use a different symbol to receive the same effect. You must use "@" before the hashtag text instead of the symbol "#". This may seem wrong, but Instagram will instantly guide the people who click on this text to the respective hashtag.
2. Why Can't Add Links in Bio?
It's not very likely but sometimes it may so happen that you can't add a certain link to your bio. This may be because the website whose link you want to paste on Instagram may be banned from Instagram completely or even restricted due to some valid reason.
Also Read: