Your Quick Answer:
The person would not get notifications on Instagram. Surprisingly only good favorable things such as no profile name will be shown while you screenshot, and no notification at all.
However, if you still want to play safe, you have many solutions, such as screenshots in Flight mode or copying the link and opening it anonymously.
Apart from the screenshot, if you are concerned about revealing your name on the viewers' list, the tool 'Story Reposter' will solve your problem as well.
If you wondering about the DMs on Instagram, here is the latest update on Instagram DM.
This article is all about the after-effects of screenshots on Instagram and hiding one's name from the viewer list. Let's dive into it.
How To Know If Someone Took A Screenshot On Instagram:
There are several things you may notice or not if you screenshot stories of Instagram users.
1. Your Profile Name Would not be Shown
You may have definitely experienced the annoying feature of sending notifications to the person about the screenshot of their story or chats on many social media sites, but luckily, there is no such case on Instagram. Neither your name would be shown to the person whose story you have taken a screenshot of, nor your name would be displayed on the viewer list.
Along with that, if you want to share the story of anyone with your friend, then also you won't get caught. No notification or your name would be shown to the first person.
Although if he/she owns a business Instagram account, then he or will see that someone has shared his story but won't be able to find out the name of the person.
You can freely take screenshots of the stories of your Instagram friends or any random person, without worrying about your name or anything. All features like this, perfectly stand in your favor.
2. The Person Would not Get Notifications
In some social media applications, there is this feature of sending a notification if someone takes a screenshot of a story. However, no notification or an alert sign will be sent to the person regarding the screenshot and not even for the screen recording if you're an Instagram user.
Well, back in 2018, Instagram used to send notifications to the user when someone took a screenshot, but now there is nothing like this anymore. The functioning of Instagram has been structured in such a way that; it does not send any kind of notifications about your doings on others' profiles except for anything against the privacy policy.
Even if the person is having a business account or tool to send notifications or alert calls, then also he/she cannot find your name. Thus, according to the Instagram community, taking a screenshot is all legal and a right of a user, and the person would not get a notification and he wouldn't know by any alert that you have taken a screenshot of his story.
3. View Story without Revealing Your Name
This is an interesting part and an alternate solution as well if you don't want to rely on updates on Instagram and what changes over time.
There is a tool called "Story Reposter", which hides your name from the viewer's list in a few steps. It ultimately helps you to view the story without revealing your name.
Story Reposter is an application that not only facilitates downloading stories and posts but also gives access to download videos and IGTV on Instagram without any consequences. The notable feature of this application is that even after downloading your name would not be revealed.
⭐️ Features:
◘ It captures photos, videos, and IGTV in good quality, that it takes up 23Mb of your storage space.
◘ Built iOS devices.
◘ No watermark on downloaded pictures, videos, and IGTV.
◘ And for advanced features, you can purchase its pro version at $3.99.
🔴 Steps to Use:
Step 1: First, install the 'Story Reposter for Instagram' app and go to the story that you want to download.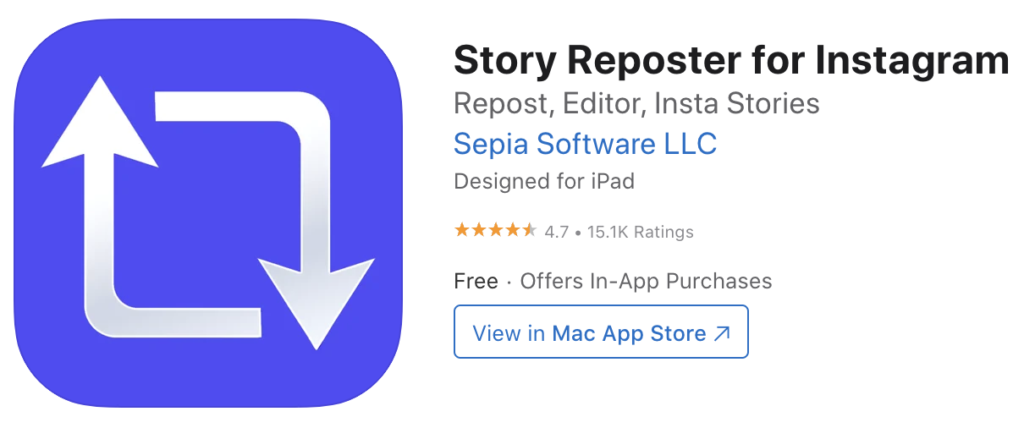 Step 2: Copy the URL and paste it to the 'Story Reposter' app.
Step 3: Preview the content and then hit the "Repost" button.
Step 4: Next, select the > "Repost on Instagram".
The above option will open a share sheet that automatically saves the story to the camera roll.
Note: You don't have to repost to save, just come to the last point, and once saved, go back and close the app. Also, the process is the same for downloading photos, videos, and IGTV. Similar to the "Story Reposter" application, there are many reposter apps for Android as well, whose functioning and features as the same as this.
How to Avoid Sending Notifications to Instagram Users:
Still, if you want to be anonymous from being on the viewer's list, follow the below steps:
1. Screenshot in Flight mode
Flight mode hides all the mischievous things that you do. Similarly, when you take a screenshot of a story after turning ON flight mode which turns OFF the internet, no notification will be sent to the person.
Flight mode turns off all your internet network services, because of which neither you nor Instagram will be able to send any notifications or messages to others. But, after turning flight mode off, the notification might vary, so it is recommended to uninstall the app after taking screenshots in flight mode itself. After that turn on your internet and reinstall the application.
🔴 Steps To Follow:
Step 1: Open your Instagram and go to the story you want to screenshot.
Step 2: Next, go to your "Settings" and "turn ON" the flight mode.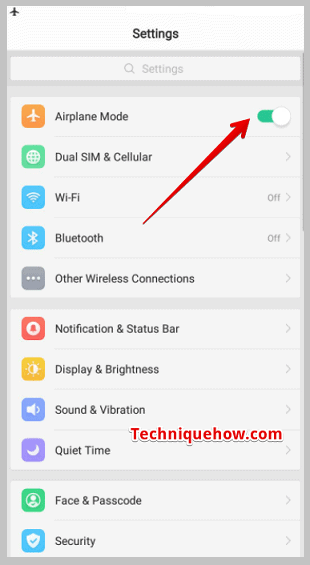 Step 3: Again, come back to that story and take a screenshot or if you want to do screen recording, then do that.
Step 4: After the screenshot, on flight mode itself, uninstall Instagram.
Step 5: Now, turn off the flight mode and reinstall the application and use it as before.
2. Copy Link & Open Anonymously
The last method is principally for viewing reel stories and screen recording them without getting caught. What you have to do is: Copy the link and open it anonymously on the web browser without login. This works only if the person whose story you are recording is having a public account.
Additionally, to be safer, ask one of your mutual friends to help you with the link. If you yourself will go to copy, your name will appear on the viewer's list. Hence, ask any mutual person for copying the link and send it to you.
🔴 Steps To Follow:
Step 1: First of all, ask a mutual friend for the link to the reel you want to see and screen record.
Step 2: After receiving the link, open the link in any web browser, preferably chrome.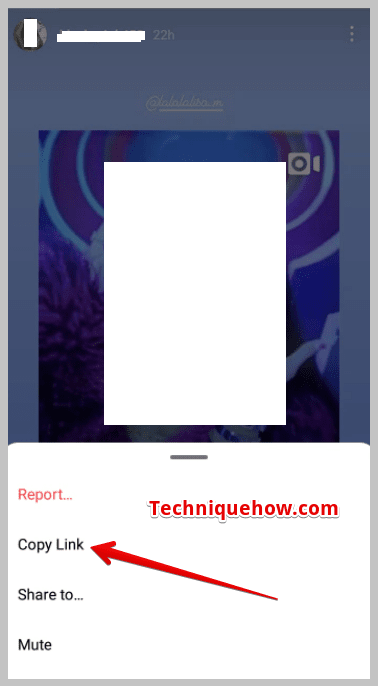 Step 3: Next, turn on your screen recorder and play the reel. You have to make sure your screen recorder is available and save it once complete.
And done! Simple and effective.
The Bottom Lines:
It used to happen, back in 2018 when a notification was sent to the concerned person about your screenshot but now it's all safe. However, still, if you wanna play safe, then there are many ways for this and some are mentioned above. The methods mentioned above are all tested and reliable.
Also Read: