✎ Key Points:
» WhatsApp can ban some accounts if they break the terms and conditions of WhatsApp.
» Some possible reasons for which one account can be banned are using MOD WhatsApp (Third Party WhatsApp) and sending spam messages and fake information to anyone.
» Even if the account is reported by multiple users, the account may be banned.
» If you are temporarily banned from WhatsApp, then you can use your account after a few months.
» You can download and use WhatsApp business instead of WhatsApp Messenger.
If you are permanently banned from WhatsApp, then you have to re-register yourself with a new name and contact info.
Why Does WhatsApp Place Ban on Some Accounts:
There are some reasons for which WhatsApp placed a ban on some accounts, let's find these out:
1. You're Using the MOD version
MOD WhatsApp is a plus in WhatsApp because it has a lot of features that can make WhatsApp appear more attractive, so it can eliminate boredom with that look. But MOD WhatsApp, like FM WhatsApp, GB WhatsApp, and WhatsApp Plus, are third-party applications that are not an official part of WhatsApp.
MOD WhatsApp has many advantages but its privacy and security regarding your personal information are low, so WhatsApp does not allow users to use the WhatsApp MOD version. Using the MOD version violates the terms of WhatsApp.
2. Sending Spam Messages
Sending spam messages to anyone is one of the possible reasons for WhatsApp to place a ban on some accounts. There are a lot of people and organizations who get your WhatsApp number and send you unnecessary messages.
Ignore spam messages that ask you to tap a link to activate new features, ask for personal information like bank details, date of birth, and password, and offer some rewards by forwarding some links.
All of these messages violate the terms and conditions of WhatsApp, so all you have to do is report the user's message, block the user and delete the messages. If you report the message and the technical team of WhatsApp finds any violation of the user's message, they will ban the user's account.
3. Too Many People Reported your WhatsApp
If many people report a particular WhatsApp number, then the user's WhatsApp account might be banned. If any user or organization repeatedly sends you spam messages, then you should report them to the WhatsApp team. After you report, WhatsApp will receive the last five messages sent by the reported user.
They also receive the reported user ID, information on when the message was sent, and the type of message that they sent. If many people do the same thing and report against the user, WhatsApp will ban their account in accordance with the terms and conditions for violating the rules.
4. Misleading Messages In-Person or In-group
Misleading information, either individually or in groups, also violates the terms and conditions of WhatsApp. Messages with "Forwarded many times" might be possible fake messages which are forwarded many times.
If you have no idea about the original source of the message, then first double-check the message and facts and then you should forward it, otherwise, you will also be part of spreading fake messages.
According to WhatsApp terms and conditions, no user can forward misinformation regarding any topic. If any person is found to do that, then he or she will be banned from WhatsApp.
5. It's a Temporary Ban
Before being permanently banned, sometimes WhatsApp may ban your account temporarily. If you receive any notifications such as your WhatsApp account being 'temporarily banned', it means that you have violated the terms of WhatsApp.
Instead of the official WhatsApp app, if you are using any kind of third-party app like GB WhatsApp, or WhatsApp Plus and harvest information from other accounts (also known as scraping), then your account will be temporarily banned. If you do not stop scraping even after the temporary ban, your account may be permanently banned from using WhatsApp.
How to Get Unbanned on WhatsApp:
There are some ways that you can follow to get unbanned or not be ever banned on WhatsApp.
1. Try WhatsApp Business
You can uninstall your current WhatsApp Messenger app and install WhatsApp business.
🔴 Steps to Uninstall WhatsApp:
Step 1: Tap and hold the WhatsApp app icon and move it for a while and you can see there are two options at the top: 'Remove' and 'Uninstall'. Tap uninstall and your account application will be uninstalled.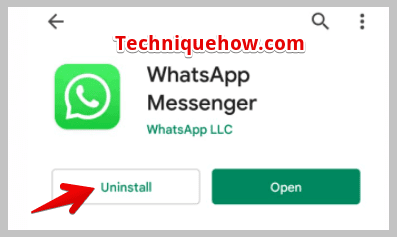 Step 2: Keep one thing in mind before uninstalling WhatsApp, you have to back up all of your chats.
Step 3: Open your WhatsApp homepage and tap the three dots button in the right top corner.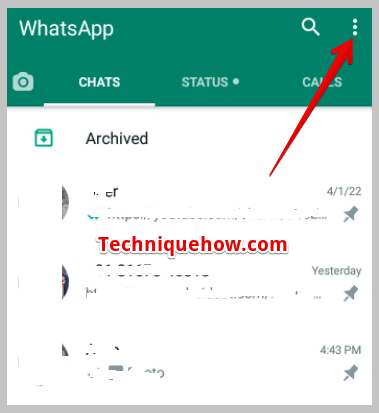 Step 4: Go to settings and click 'Chats'.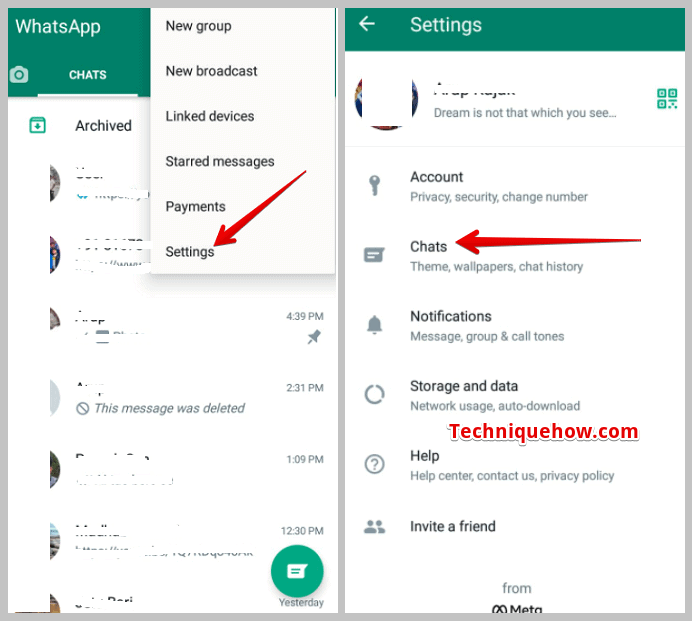 Step 5: Scroll down and tap the 'Chat backup' option, then press 'BACK UP'. Then your chat will be back up.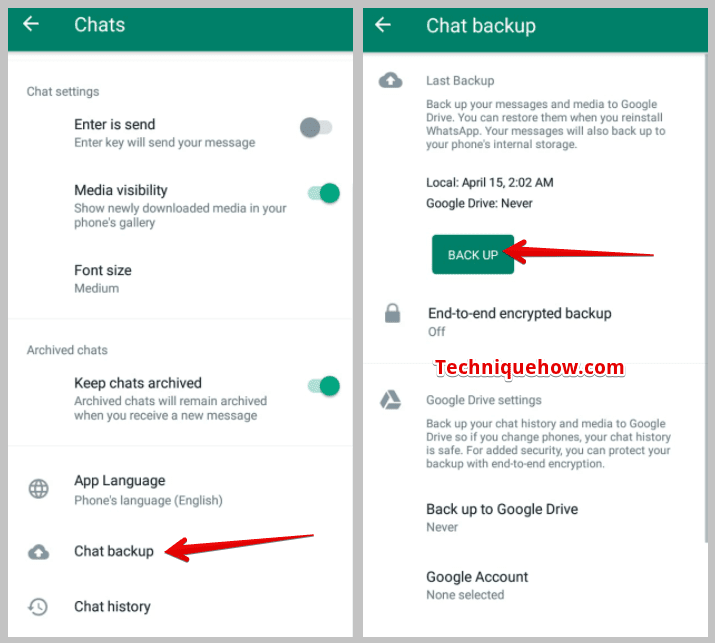 After uninstalling WhatsApp Messenger, you have to install WhatsApp business.
🔴 Steps to Install WhatsApp Business:
Step 1: Open your Play Store and install WhatsApp business.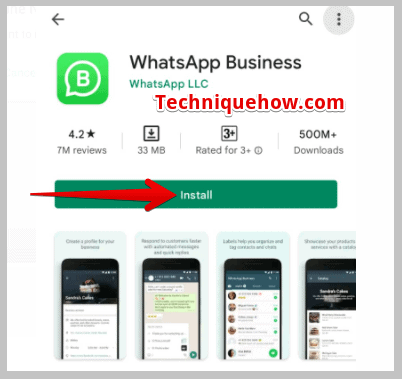 Step 2: You can only register with your mobile phone or a landline number. The phone number should be active meaning you must be able to receive phone calls or SMS with the phone number.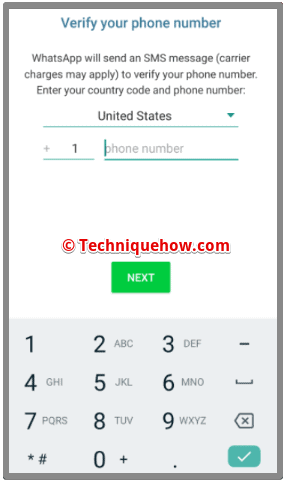 Step 3: You must have a working internet connection through mobile data or Wi-Fi at the time of registering on your mobile phone.
Step 4: In case of registering through landline, tap call me to receive the registration code.
🔴 Steps to Register:
Step 1: First enter your phone number with the proper country code, you have to choose your country from the drop-down list. Then your country code will be automatically filled in the box.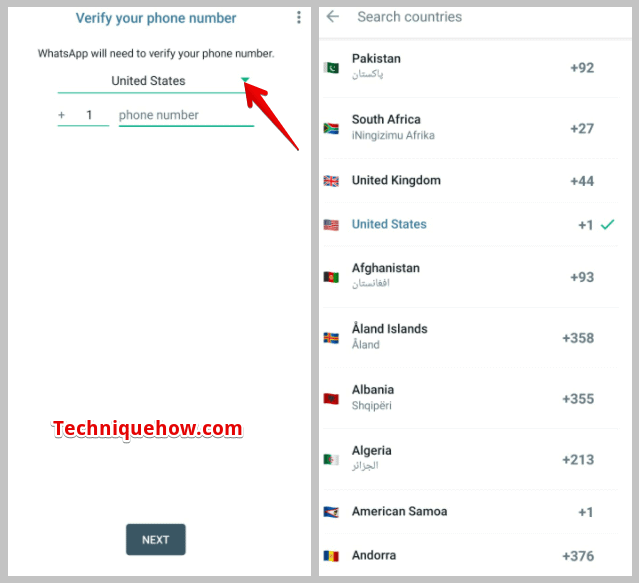 Step 2: You have to enter the 6-digit registration code which you receive via SMS or phone call or you can also tap Call me to receive the code through a phone call.
Then you will be registered with WhatsApp business.
2. Re-Register as New User
After getting banned from WhatsApp, if it is a temporary ban, then you can wait for 2-3 days for the penalty to expire. You can re-register for your old account to see if WhatsApp has closed its ban or not. If this is not the case, use a new name, and new contact information, and sign up for a new WhatsApp account.
Still, if you are not able to register for the new account, then you have to contact the WhatsApp technical team. If your phone number is banned, a pop-up will come showing that you're banned.
There you can see one option: 'SUPPORT'. There you can write your problem that you're unable to register WhatsApp with your newly purchased number and mentioned you got it a few days back.