Your Quick Answer:
To save the WhatsApp photos on your Android phone or iPhone and keep them even when you uninstall or delete your WhatsApp.
Then you just have to move the files and save them to a different folder location or SD card or you can just open the files on your PC and save those WhatsApp media to your PC.
Although, backing up WhatsApp files through Google Drive is another good option to save those photos on the cloud and later access those from any device.
Alternatively, if you want to save WhatsApp photos you can use different tools to make the process easier. iTransor or iCareFone is the best tool for this purpose and can transfer files from both iOS and Android both types of devices.
You can read about what you lose if you uninstall WhatsApp or delete your profile. There are some steps you can take to stop auto-download on WhatsApp desktop.
How To Save WhatsApp Photos To Gallery:
Try the following methods:
1. To Android's Gallery
Basically, all the media-rich files downloaded from WhatsApp get auto-saved in the phone gallery. If you go to the gallery, you'll find the photo and video files saved in the WhatsApp file folder.
Follow the instructions to save photos from WhatsApp to your phone gallery:
◘ Open the app. Tap on the Chat that contains the image that you want to save.
◘ As the chat screen opens, click on the unopened image file you want to save.
That's the simple process to save the WhatsApp files to the phone's gallery.
2. Downloading WhatsApp photos
By default, all android devices get linked to your Gmail account. With a Gmail account, you can save your WhatsApp data.
It lets you back up your WhatsApp data and restore them to the device.
Here is how you can save WhatsApp chats with a Gmail account:
Step 1: Open Whatsapp on your android device.
Step 2: Click on the three-dot menu.
Step 3: Select Settings from the drop-down menu. On the Settings screen, tap on the chat option.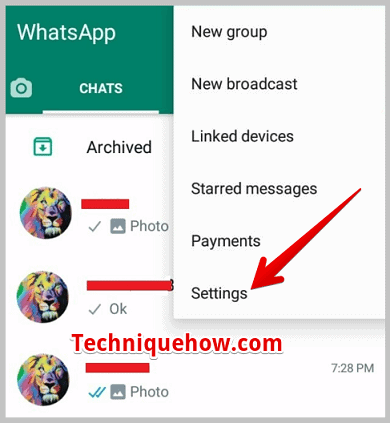 Step 4: Tap on the chat backup option.
That's all.
3. Upload on Google Drive
Usually, WhatsApp photos get stored in Google Photos. To successfully save the WhatsApp file using Google Drive for future downloading, you need to do the following:
Use the same phone number and Gmail account where you've stored the data in. Ensure that you have a valid Gmail account linked to the current phone number you are using.
Step 1: Launch WhatsApp. Enter your contact number and tap on 'Next'.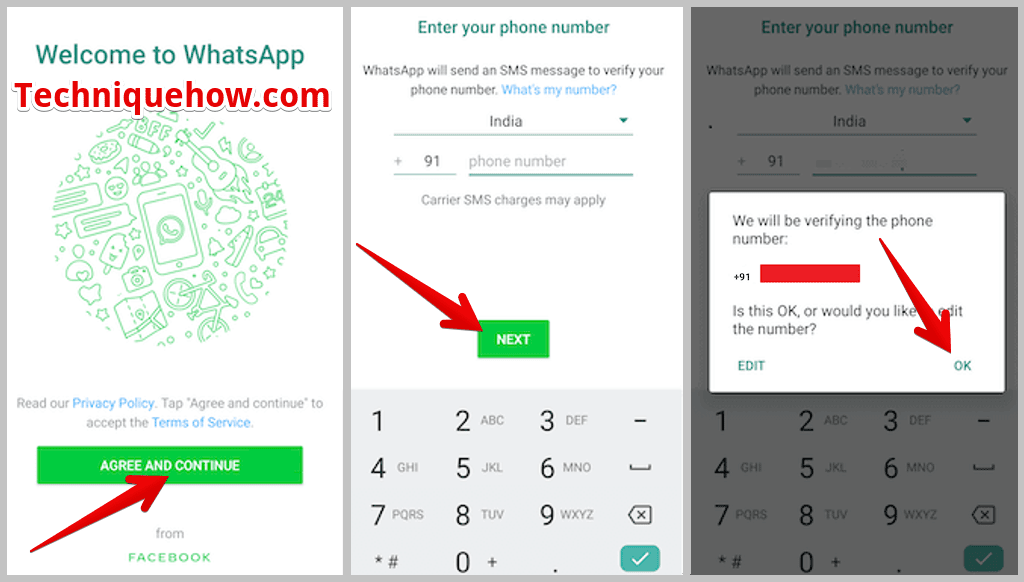 Step 2: It sends a 6-digit OTP to your Smartphone. Tap on Ok.
Step 3: Allow WhatsApp access to your photos, contacts, and files.
Step 4: Enter your name in the space provided. Click on 'Next'.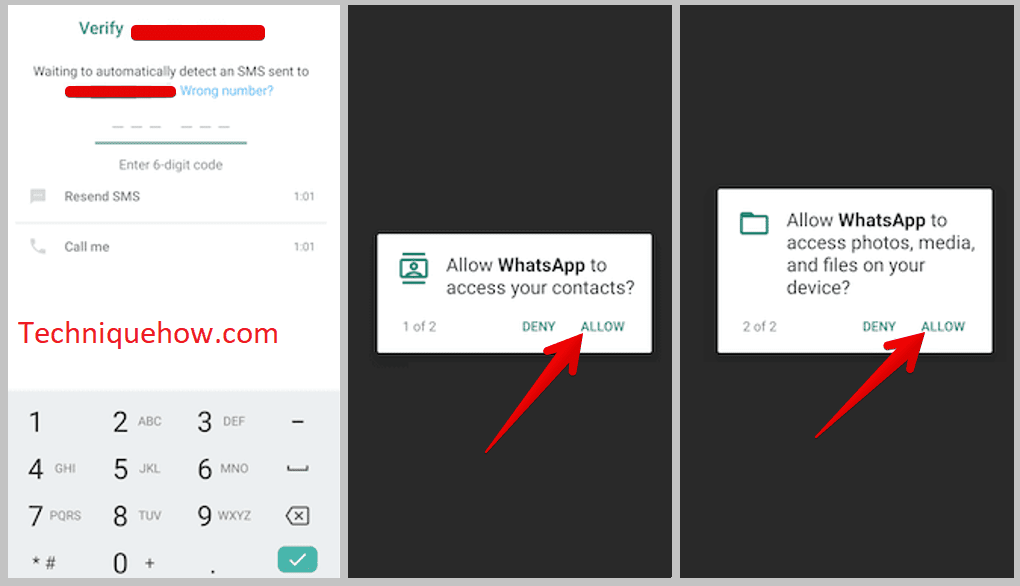 That's all.
Auto Save Picture In WhatsApp – Tools:
iCareFone or iTransor, you can transfer data including multiple WhatsApp photos or videos from one device to another, i.e. iOS to Android and vice versa. In comparison to iCloud and Google Drive, iTransor is a better backup option. iTransor lets you store data locally if didn't erase the previous backup.
1. Save WhatsApp photos using iTransor
With iTransor to save WhatsApp data,
◘ Download iTransor on your Macbook.
◘ First, connect your iPhone/Android OS to your Macbook.
◘ To do so, enable USB Debugging and access to Smartphone data on android Phones. Choose whether to back up WhatsApp or WhatsApp Business.
◘ For Android OS, customized WhatsApp gets installed to access your WhatsApp data.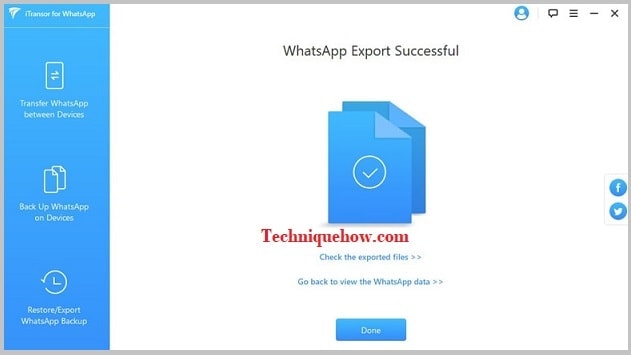 The backup process won't take much time. You will get notifications when it's done.
2. Save WhatsApp photos iCareFone
iCareFone lets you back up Whatsapp data using your iPhone, iPad, or other iOS devices. With iCareFone, you can transfer files from one device to another, i.e. from iOS to Android or iOS to iOS devices.
Since it's compatible with iOS 13, the program runs on iOS Pro 11 or iOS 11 models.
◘ Download the iCareFone software on your Windows Laptop. Connect the Smartphones to your laptop.
◘ Click on the "Transfer" option on the dialogue box that appears on the screen. If you want data to get overwritten, tap on the "Yes" option.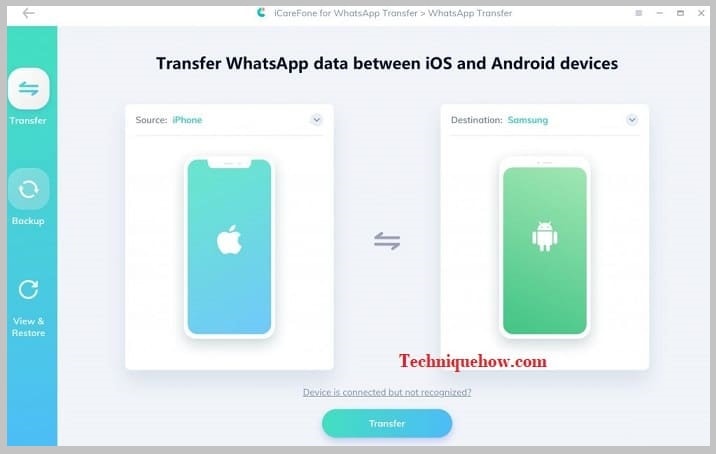 The data backup process starts. You will get notifications when it's done.
Where Are the WhatsApp Images Stored on iPhone:
Images or files received through WhatsApp get automatically saved in the phone's gallery.
Follow these steps to access the files on your iPhone:
Step 1: Open WhatsApp on your android device.
Step 3: Click on the three-dot menu.
Step 4: Select the Settings option from the drop-down menu.
Step 5: Navigate to the "Chat Settings" page. Choose the media file you want to save.
Step 6: Click on "Save incoming media".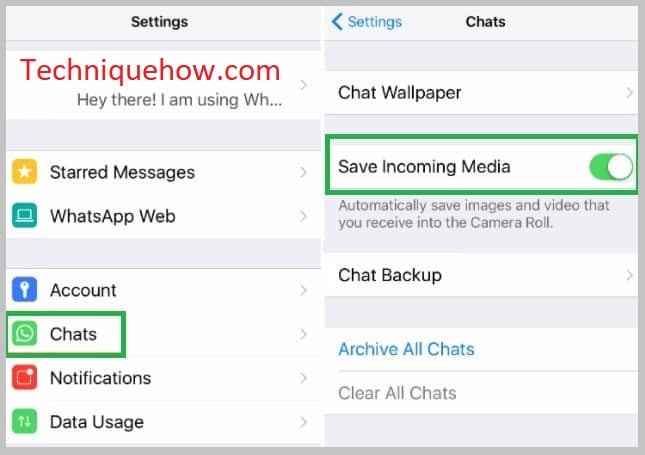 You will find the files in the native photo app on your iPhone.
How To Stop saving WhatsApp media to your phone's Gallery:
To Stop WhatsApp from auto-downloading images and save them on an android phone, you just need to:
Step 1: Open WhatsApp on your android device.
Step 2: Click on the three-dot menu.
Step 3: On the settings screen, you will find the "Data and Storage Usage" option. Tap on it.
Step 4: Click on "When connected on WiFi".
Step 5: A pop-up menu appears. Disable the Videos and Photos option. Click on Ok.
Step 6: Tap on the 'When using mobile data' & uncheck the Photos and Videos option. Tap on Ok.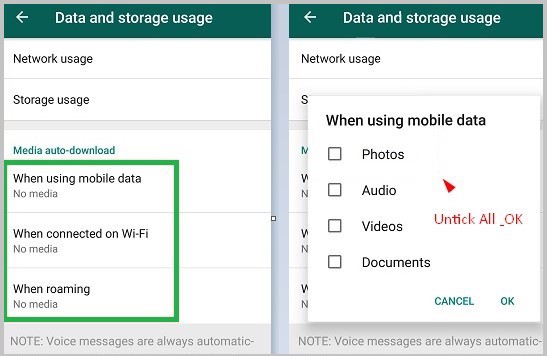 This surely stops WhatsApp from downloading photos and videos on android phones while on mobile data.
The Bottom Lines:
While Google Drive is a safer option to store WhatsApp data, you can move it to the phone's storage before you're going for an uninstallation. As an ease option, you will be able to share WhatsApp data using the iCareFone tool.
Also Read: