Your Quick Answer:
» You can fix the issue of the WhatsApp Web download button not displaying or being unresponsive, particularly when accessing files, which might function smoothly on mobile.
» You can try different browsers to access WhatsApp Web, restart the application, or clear your browser's cache and cookies to resolve the download button greyed-out.
How To Fix Unable To Download Video From WhatsApp Web:
If you see the WhatsApp web is not downloading any files on click or not popping with downloads on your PC then there might be some issues. Let's find and fix these:
1. Reset WhatsApp web
If you are again and again failing to download media on WhatsApp Web or if it's not even initiated, the first best option is to reset and reconnect to WhatsApp Web. Resolve the bugs, it's the immediate way to rule out the issue.
🔴 Steps To Follow:
Step 1: Firstly, open WhatsApp on your Android device.
Step 2: Secondly, tap the three dots on the top right of your mobile screen.
Step 3: Then, go to the "Linked Devices" option from the list.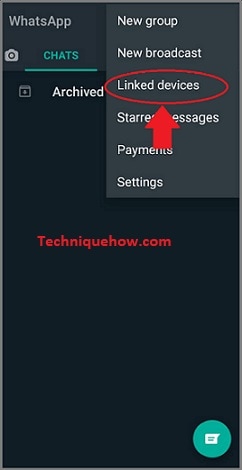 Step 4: After that, press the Google Chrome browser button, which shows your PC login information.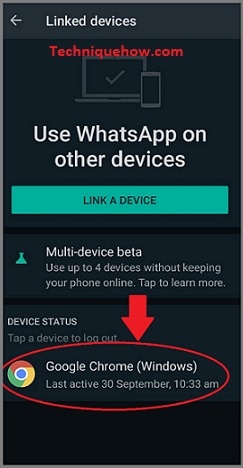 Step 5: Furthermore, confirm to log out of the browser or you can directly log out from the PC.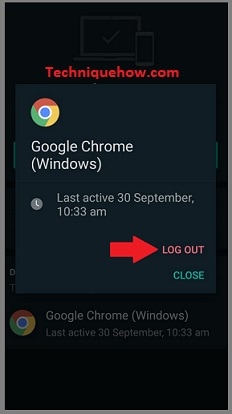 Step 6: In your PC WhatsApp browser, Click on the three dots visible in the left panel then, click logout to complete.
Step 7: Then, this has disconnected you from WhatsApp Web. Now, open web.whatsapp.com in your PC browser.
Step 8: Furthermore, tap the three dots in your phone again and open the "Linked Devices" to reconnect.
Step 9: Finally, scan the phone QR Code in the PC browser to reconnect WhatsApp. Now, you may be able to download your files.
2. Change your Browser
It might be a reason that your current browser is not up to date or not supporting the downloading because of bugs.
In this case, you can switch to different browsers such as Firefox, Google Chrome, Bing, Google, Yahoo, etc.
It's very easy to access WhatsApp Web in different browsers; just follow the step guide:
🔴 Steps To Follow:
Step 1: First, open any different browser available on your PC like Chrome, Safari, etc.
Step 2: In the search bar, type web.whatsapp.com and search it.
Step 3: Finally, Scan the QR code from your mobile to link the device and log in.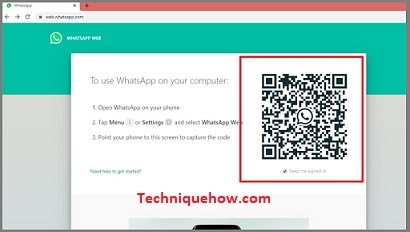 3. Clear Your Cache and Cookies
Sometimes clearing all cache and cookies will resolve all the issues. Don't worry! Deleting cache and cookies will only delete the temporary files and will not delete any stored files and browsing data.
Let's discuss the steps to do this in the Google Chrome browser:
🔴 Steps To Follow:
Step 1: Firstly, open the Google Chrome browser.
Step 2: Secondly, click three dots on the top right of the screen.
Step 3: Then, click on the "Settings" option.
Step 4: After that, on the next screen, find and click on "Advanced".
Step 5: Then, click on "Clear browsing data".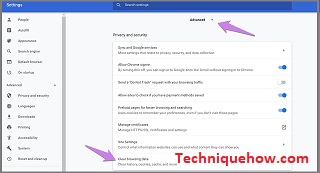 Step 6: Furthermore, tick the boxes "Cookies and other site data" and "Cached images and files".
Step 7: Finally, click the "Clear data" button to clear the cache and cookies.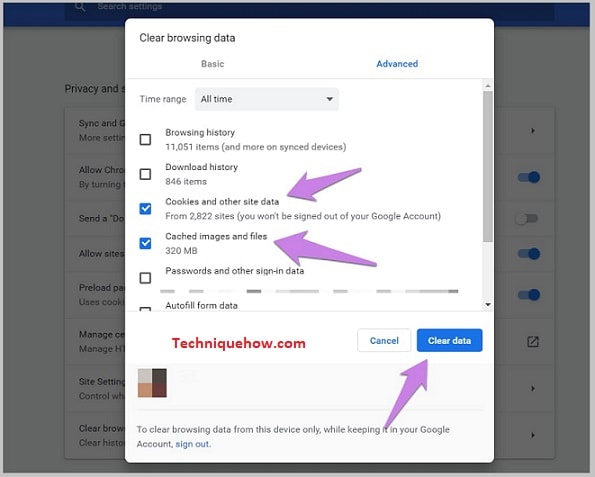 4. Check Internet Connection or Restart Router
Sometimes the download button gets disabled due to an unstable internet connection on your PC.
Let's discuss some steps to checking the stability of your internet:
🔴 Steps To Follow:
Step 1: Firstly, open the control panel of your system.
Step 2: Then, click on "Network and Internet".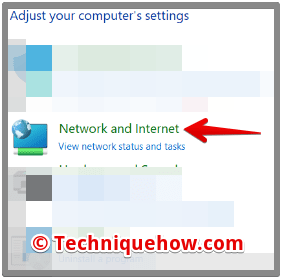 Step 3: Further, select the "Network and Sharing Center".

Step 4: Now, click on the option "Troubleshoot Problems".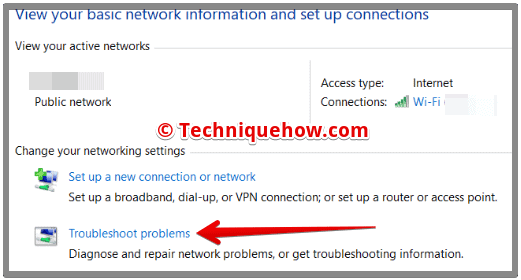 Step 5: Then, run the Internet Connections troubleshooter.
Finally, address these issues if found.
If it's still not working, close your router for 5 to 10 minutes and restart it. It will fix all the remaining issues in the network.
WhatsApp Web Download Video Greyed Out Mean:
This means that you are unable to download the video directly through WhatsApp Web. If you notice this, it's important to check a few things.
First, ensure that you have a stable internet connection and sufficient storage space on your device. Additionally, make sure that the video is compatible with the file format supported by WhatsApp.
If the download option is greyed out, an alternative fix is to try using a screen recording tool to capture the video playing on your computer screen.
WhatsApp Web Download Button Greyed Out Mean:
This is typically seen when trying to download files that are not supported by WhatsApp or exceed the maximum file size limit.
If you notice this, make sure to check if the file format is compatible and if it adheres to the file size restrictions.
To resolve this issue, you can try converting the file to a supported format or compressing it to meet the size limit. Additionally, you may consider downloading the file directly to your device and then sharing it through WhatsApp.