Your Quick Answer:
There can be many reasons why you were not able to see the Instagram highlights of another person.
Major reasons can be the person has either blocked you from his Instagram account, that's why you are not able to see any of his posts and highlights or has removed you from their Instagram account, and third, can be, that the account is private.
These are the main reasons why the highlights are not visible to you. Although, if this is not the cause, the issue may be at your end.
For example, you have got bugs on your Instagram folder that's why the app is not functioning the way it should be, or you are lagging with the internet connectivity.
There are a few settings that you can apply to know if someone viewed your highlights on Instagram.
If someone hides their story on Instagram, Can you see their highlights:
If someone has hidden his Instagram story from you then the highlights of those stories will not be visible to you either. You'll only be able to see those highlights only whose stories were available to you. 
The highlighted stories are the stories that the user has saved on his profile but this doesn't change the settings of the story which was set to hide from you.

On the profile page of the user, you'll be able to see the round icons above his posts section. Those are the story highlights. You can see the previous highlighted stories on the profile which were allowed to be seen by you.
But if some highlights are not available to you but they're available to other friends of yours, it's because the user has excluded you from viewing it and you can't do anything about it.
Why Can't I See Someone's Highlights On Instagram:
There are many reasons that would not let you see the highlights, let's check as follows:
1. Person Blocked You:
If someone has blocked you from their Instagram account, you cannot visit their account and see any of their stuff, such as highlights, posts, and stories. Additionally, you cannot even find them on Instagram.
Along with this, if you have ever done chatting or sharing with the person, then on your inbox section, that person will be displayed as "Instagrammer".
Finding all these symptoms indicates that the person has blocked you.
However, if you can see that particular person's account on Instagram but not the highlights, then the reason is not this but something else.
2. Removed You from his Followers:
Instagram has given a very powerful tool to users to remove anyone from their Instagram account.
All the person who follows you are listed under the head called – "Followers," and to whom you follow, are listed under the "Following" section on the profile page.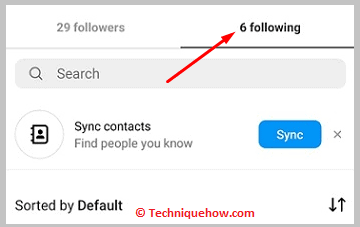 And under the followers' list, the user can remove anyone they wish not to show their posts and highlights to. They will go to the followers' list, scroll down to your name and hit remove and done, and you are no more accessible to see their posts and highlights.
If that person possesses a private account, you will see the option to "Follow" on their account, which means that person has removed you from his followers' list.
3. Account Turned to Private:
Many a time, people change their accounts from public to private. In a public account, you do not need to follow the person to see his posts, stories, and highlights, whereas, in a private account, you are required to follow the person to see all these things in the present and near future.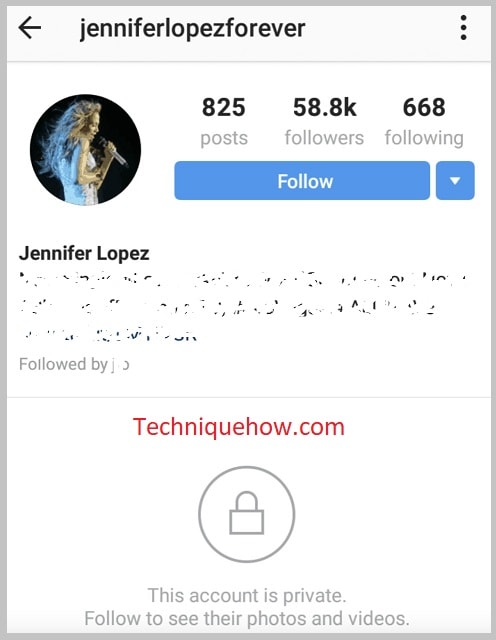 But what happens is, when a user changes the account from public to the private one, all the people have to send them a request to see their pieces of stuff, and if they do not accept your request, you cannot see anything, not now and not in future as well.
Hence, if you were previously able to see the highlights but not now, then it might be that person has turned the account to private. You can check this by going to their account, and if you find a blue box saying – Follow, then this can be the reason.
4. Bugs in your Instagram App:
If not, the one mentioned above, the 'bug' can be the reason for your problem. A bug is a kind of error that causes a disturbance in the proper functioning of any software and application. Similarly, some pages on Instagram may not open, and you won't see some stuff due to bugs.
To clear the bugs, you just have to do a couple of settings and installations.
To clear the bug,
Ⅰ. Go to the settings of your device > come to the "Apps" section, open it and next, scroll down to "Instagram" and click on "clear cache."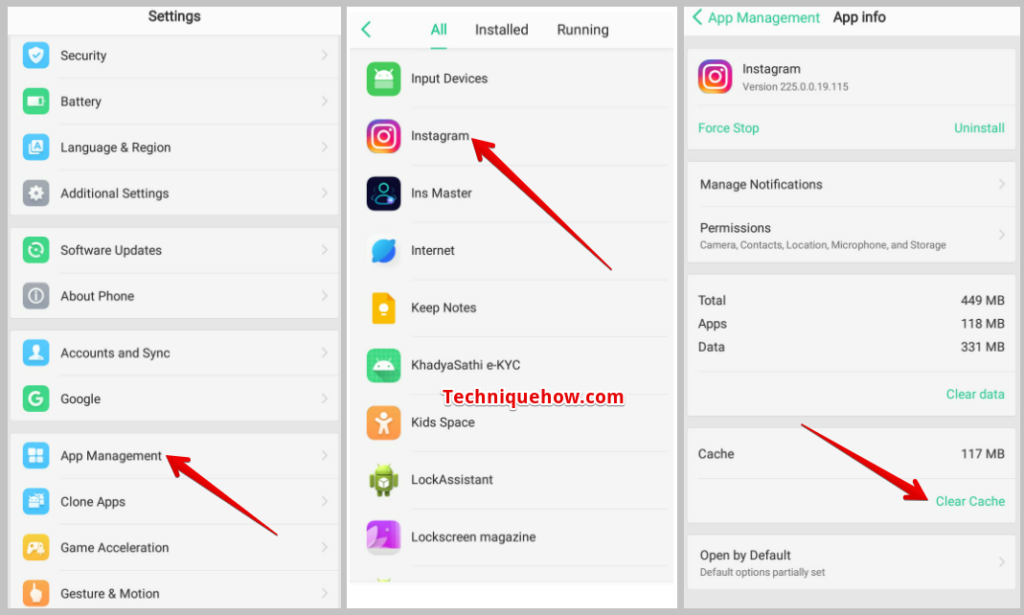 Ⅱ. And still, if you are facing the same issue, then delete and reinstall the app.
Ⅲ. For that, go to your device's play store or app store then search and install "Instagram" and log in. After logging in, check whether you can see the highlights or not.
5. Internet Connectivity Issue:
Lastly, if nothing is the reason from above, the only reason left is internet connectivity.
If your internet is not fast enough, you will face issues in operating Instagram, and you won't be able to see either the posts or the highlights.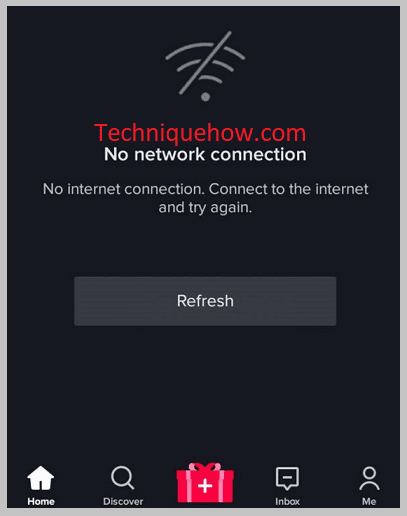 Hence, turn off & on your internet connection and check the highlights. Once the internet gets stable, it will automatically start working.
Instagram Story Manager Tools:
1. Combin Scheduler
You can use the Combin Scheduler to manage stories on Instagram. This allows you to stay updated and never miss out on the new or latest stories and posts from your followers. The tool offers very reasonable price plans and has a super useful dashboard that helps you manage your Instagram account better.
⭐️ Features:
◘ It notifies you about new stories.
◘ You can see the date and time of newly uploaded stories.
◘ You can get new post alerts.
◘ It lets you arrange the stories according to date and time.
◘ You can see the most engaging stories by filtering out others.
◘ It reminds you to add new posts and stories on your Instagram account too.
🔗 Link: https://www.combin.com/product/free-instagram-scheduler/
🔴 Steps To Use:
Step 1: Open the tool from the link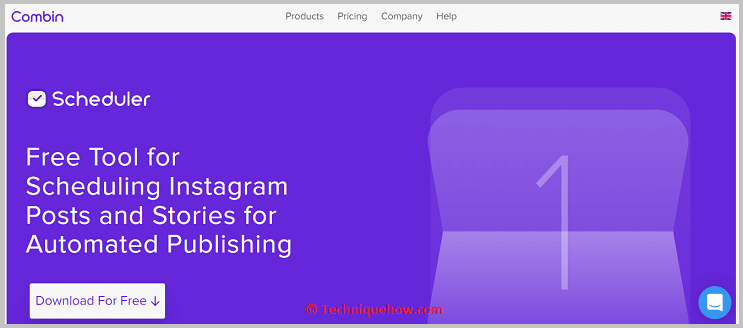 Step 2: Then click on the Download For Free button.
Step 3: Next, you'll need to enter your email address and click on Try free.
Step 4: Choose a price plan to activate your account.

Step 5: Then, connect your Instagram account to it.
Step 6: Once you're in the dashboard, click on Stories from the left sidebar and see the newly added stories.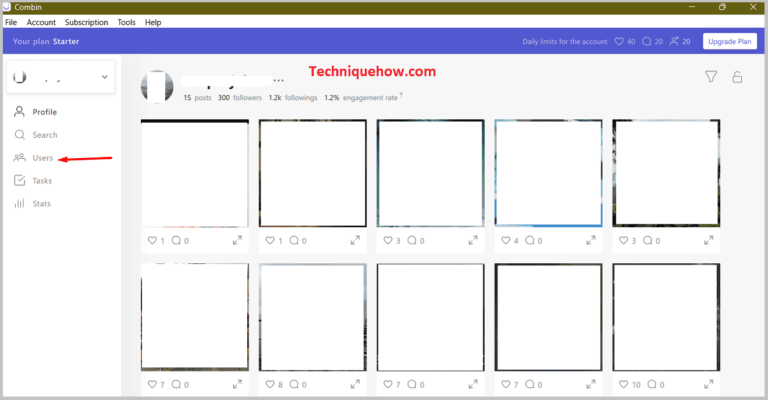 2. Socialbee
The tool called Socialbee can also help you manage your Instagram posts and stories. It alerts you about new Instagram posts and stories from your followers by notifications. Socialbee also offers you a 14 days trial plan for free.
⭐️ Features:
◘ It can show you the date and time of any story to let you know when it was updated.
◘ It shows the newly added posts and the likes and comments on them.
◘ You can find out the most engaging posts on your feed to check it out.
◘ It also shows your profile analytics rate.
◘ The tool notifies you about new stories and posts.
◘ It reminds you to schedule and upload new stories on your Instagram account too.
🔗 Link: https://socialbee.io/instagram/
🔴 Steps To Use:
Step 1: Open the tool from the link.
Step 2: Then you'll need to click on Sign Up/ Log In.

Step 3: Click on Sign up here.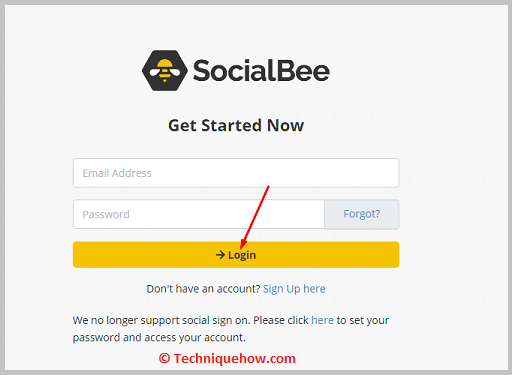 Step 4: You will be asked to create your account by entering your email address and password.
Step 5: Agree to the terms and conditions, and provide consent to receive notifications via email.
Step 6: Then click on Sign up here.
Step 7: Activate your account by buying a price plan.

Step 8: Then you need to connect it to your Instagram account and it will show the newly added stories in the Story section.
How to hide Instagram highlights from Someone:
If you want to hide Instagram highlights from someone, you can't hide them directly but you'll need to delete the highlighted story first. Then you need to exclude the user from the list of people who are allowed to view your Instagram story and then again upload the same story on your Instagram profile.
After that, you'll need to highlight the new story that you've uploaded on your Instagram account and it won't be visible to the particular user whom you've excluded from viewing your story.
You can only hide Instagram highlights from a user as long as you've hidden your Instagram story from him first.
Where is my highlight button on Instagram:
You need to go to the profile page of your Instagram account and then you'll be able to see your previously highlighted stories on round icons which are located above your posts section. In the highlighted section you'll also find a circle icon with a plus sign in it which is the highlight button.
It says New under it. You need to click on it and it will open up the archive section of your stories. You can choose any stories from your Instagram archive that you want to highlight on your profile and then click on Next.
Then you need to choose a title of your highlight and then click on Done to highlight it on your profile page. On your profile page, all your audiences will be able to see your newly highlighted story including you.
Also Read: