Your Quick Answer:
Unlisted videos are those that do not appear on YouTube as well as are not available on the uploader's channel, but are viewable by all if you have the link.
Basically, there is a method to view or change anything to the settings of the unlisted video. Unlisted videos are totally different from private or public YouTube videos.
While public videos are searchable on YouTube, these unlisted ones are not viewable on search results. If you have the link shared with you, then only you can view that YouTube video.
Even, you can make any existing public video to an unlisted category anytime.
Unlisted videos are those videos that can be viewed only by those who have the link to the video.
This is helpful if you want to share webinars and online classes with your audience or clients. Remember that these unlisted videos also can be reported by users (if they wish) on YouTube or may be removed.
There are some steps to find out how many videos a channel has.
How to Find Unlisted YouTube Videos:
If you are searching for that uploaded unlisted video, it's easy to find out if you follow the steps mentioned below:
1. On PC
🔴 Steps To Follow:
Step 1: First, go to 'YouTube Studio'. You will find the option on the right-hand side tab.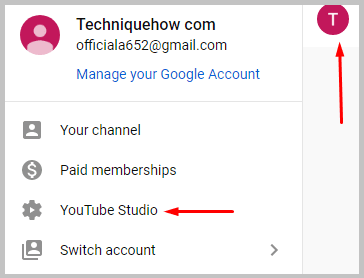 Step 2: Now, in the next window, on the left-hand side, you will see the option to click on 'Videos' from the list.

Step 3: Now, if you remember the date of upload, it will be listed there along with the public video. However, you can find the unlisted video by seeing the visibility tab. The visibility option will show it, written as 'Unlisted' beside the video.
That's all simple.
2. On YouTube App
🔴 Steps To Follow:
Step 1: First of all, open your YouTube app and look for the 'Library' option at the bottom (stuck). Just tap on it.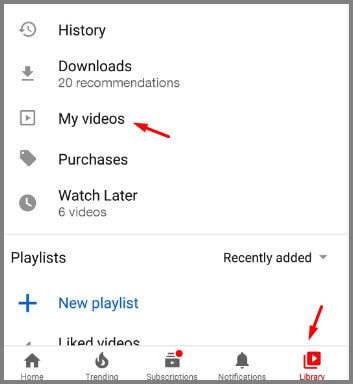 Step 2: Now, on the next tab, you will find the option 'My videos'. Just tap on that and all uploaded videos will be displayed there.
Step 3: On that page, the video will be there with a link sign on it. Still, you can edit and make changes to that video and transform it into public or private.
3. Changing YouTube Video Settings to Unlisted
If you have an existing YouTube video on your playlist, you can make it unlisted. For this, you have to go into a few stages mentioned below:
🔴 Steps To Follow:
Stage 1: Just open the 'My videos' tab on YouTube and select any video to convert it into unlisted. This method is quick and easy.
Stage 2: Now, find any video and then tap on the three-dots icon beside the video.
Stage 3: Next, click on the edit link and change the view type to 'Unlisted' from the existing type.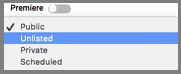 Once the settings are saved successfully, the video will no longer be searchable on YouTube. Only the people who have the link will be able to view the video.
What does it mean by the Unlisted Videos?
Unlisted videos are not on your channel's playlist or are not viewable on a channel by other users who don't have the link.
Actually, this type of video is made and shared through a link and only those who have this link can play the video on YouTube.
Unlisted videos are the best to share paid webinars.
You can make these unlisted videos public anytime you wish.
Note that, unlisted videos are not private videos, which means anyone who finds the link, can view the video.
How to Search or Find Unlisted YouTube videos without Link:
Unlisted videos are tagged as "noindex" on those pages that prevent search engines or bots to crawl and show those video results on the search engines whether it is Google, YouTube, or anything else. You cannot find unlisted YouTube videos without links because this is what it is built for.
That means if you make a public video to unlisted, soon that video will be removed from search results after a few hours or days (depending on bot crawl time), and likewise changing the unlisted tag to the public for that video, will definitely show it up in search results.
🔯 Unlisted vs Private vs Public YouTube Videos:
To understand unlisted videos, you have to know about public and private YouTube videos first. As we have already discussed the private videos, let's understand the public videos along with their comparison with unlisted ones.
Public videos are those videos that are searchable and viewable by all users on YouTube.
The private videos are neither searchable nor viewable by all users. Unlisted videos are not searchable but viewable if you have that video link.
If someone shared a YouTube video link, you will see a link sign below the video while it's playing (see the image below):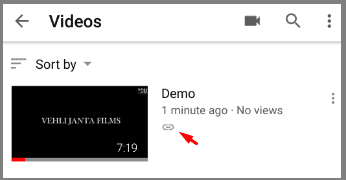 If you see this kind of sign in the video beside the video title, then it indicates that the video is unlisted on YouTube.
How to Publish an Unlisted Video on YouTube:
If you are finding the easiest way to publish an unlisted video on YouTube then you can do this either on PC or by using the YouTube app in the most accurate way.
Both of the procedures are easy enough to upload a video on YouTube and make it unlisted.
Let's have a look at the procedure for PC:
🔴 Steps To Follow:
Step 1: First of all, go to the channel and click on the 'Upload' button. Now, here you have to select a file from your computer and once you do, the process will start uploading that video.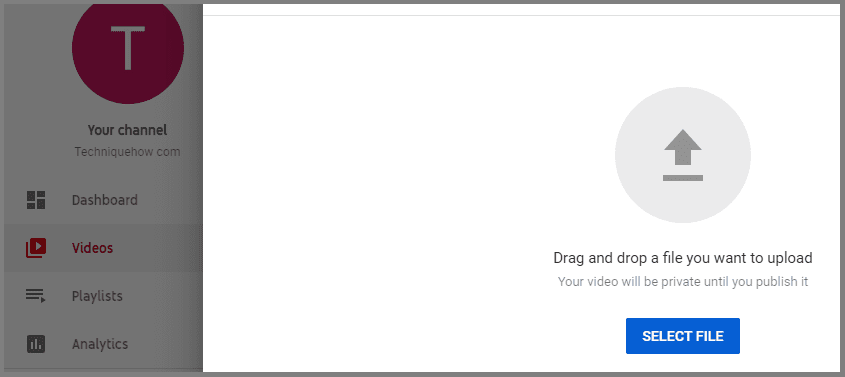 Step 2: Now, from the right-hand side, you will see a tab of video visibility options. From there, just select 'Unlisted' for that video.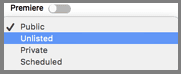 Step 3: Next, once the upload is completed and selection is done just tap on the 'Publish' button. Once the video is published, it's ready to view by those people who have the link.

Sharing the Video Link:
You can see the link below the video, and share it just by copying it or you can directly send it to multiple users on Facebook, WhatsApp, etc.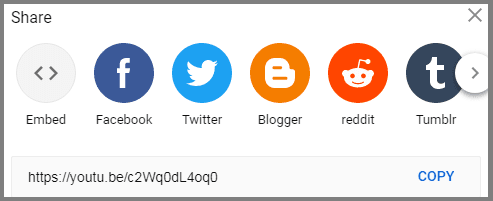 Note: Whoever will get the link, can watch your YouTube videos.
However, you can make the unlisted one private anytime you wish to put the restriction.
Also Read: