Your Quick Answer:
The websites are actually protected with some HTML tags that prevent the user to copy texts and if you somehow can disable the HTML, you can easily copy the text.
🔯 On Phone:
In this case, if you're on your Android device in order to copy the texts from protected websites,
Step 1: First, install the 'Kiwi browser' on your Android device.
Step 2: Now, this browser will allow you to manage Javascript turn off or on.
Step 3: You just have to go to the settings and then turn off the Javascript.
Step 4: Next, this feature will let you copy the whole text from any protected website on your Android.
Step 5: Finally, you can now copy the protected texts directly from your Android device.
How To Copy Text From Protected Website:
If you want to take the texts from any copy-protected website then you can do that by using any tools either on your MacBook, Chrome browser, or Android device.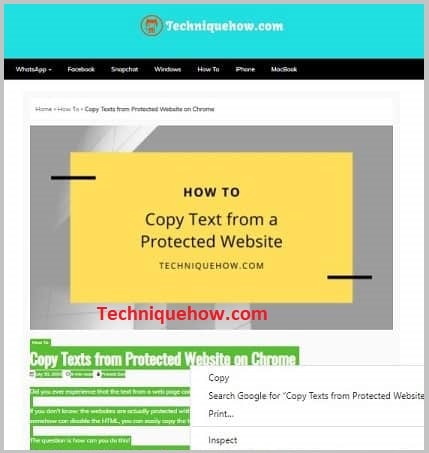 If you're on your PC, to copy texts from the protected websites,
Step 1: First of all, just install Simple Allow Copy extension on your chrome.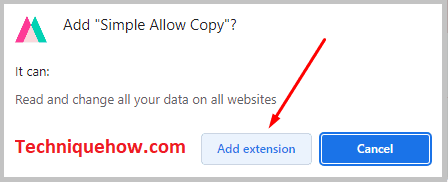 Step 2: Click on 'Enable' to allow the copy function on the protected websites.
Step 3: Now, right-click on the page by selecting the whole text, and click on the 'Copy' option.
Step 4: Here are the tools and how you can use these:
1. On MacBook
If you're on your MacBook just get the Screen Grabber Pro on your MacBook to take screenshots of your texts and then just convert images to only text using other online tools.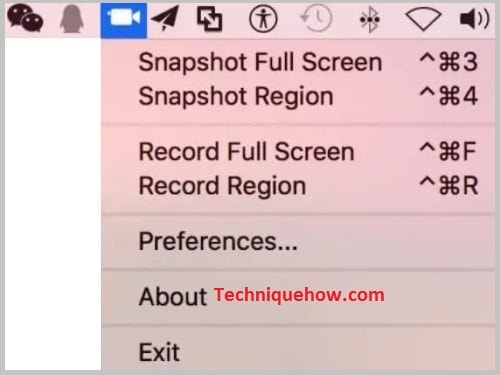 2. On Chrome
If you're on chrome in Windows or macOS, you can get extensions to disable the HTML functions to copy texts from any webpage that is protected and uncopyable.
You can use these tools to allow the Chrome browser to copy the texts from protected websites by disabling the Javascript for those web pages:
Simple Allow Copy
Allow Select And Copy
Enable Copy
Try any of these above tools to disable the HTML on that website and copy the whole text using the Ctrl + C button on your keyboard.
3. On Android: Kiwi Browser
Here are the steps on Kiwi Browser:
🔴 Steps To Follow:
Step 1: Kiwi browser is free to use and available on Google Play Store.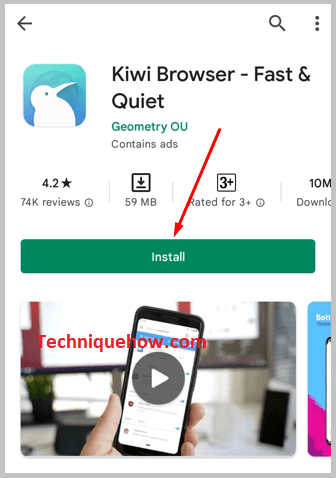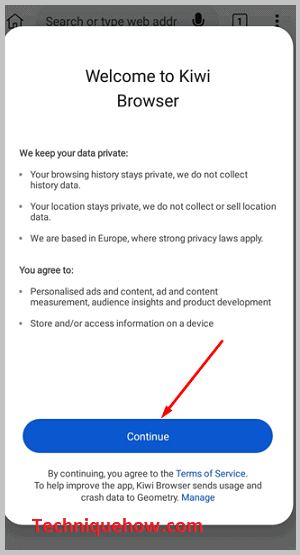 Step 2: Just install Kiwi Browser and go to the settings option just tapping on the three dots in the upper right section.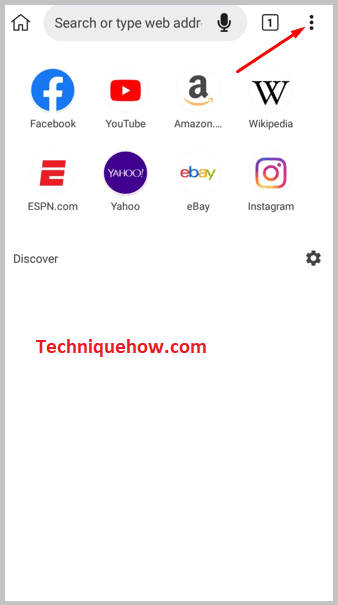 Step 3: Now, disable the Javascript for all sites.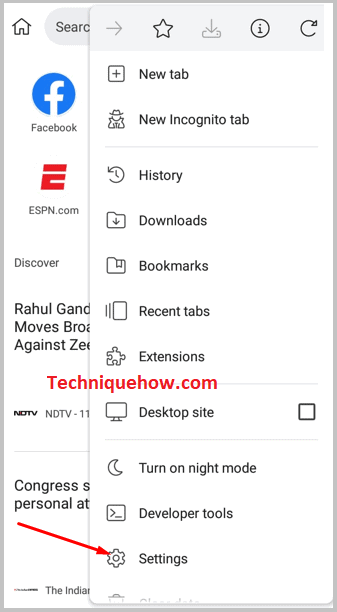 Step 4: So, once you get protected texts on any site, open that URL on this Kiwi Browser and copy the texts.
This is extremely easy. Just you have to follow a few methods and check which one is suitable for your need to copy the whole text from a web page.
So, if you are seeing that your right-click is not working while you want to drag your cursor on a webpage then read this article till the end.
Step 5: If you need to copy these internet web page texts to read them later offline, you can use the methods discussed in this article.
Step 6: This is the reason the JavaScript settings can disable the features in websites that restrict users to copy texts.
Step 7: You can also read this article to Save protected images on your desktop.
Step 8: Content is protected, so…
🔯 How to copy the text:
You will learn here how to copy uncopyable text from a website.
If you are unable to change settings on your browser, you can do this through some of the extensions which make the work simple.
🔯 Why Does the Right-Click not Work on the Website:
Websites use a simple JavaScript line that disables the total right-click functions. You will see an error message like 'Texts are protected' or 'Right click is disabled'. They both are aimed at the same to protect the texts to prevent unauthorized use of that digital content.
If you copy the texts and use them, the internet has several methods to determine the copyright owner. However, protecting the contents on your own is always a responsibility that can't be ignored.
The best part.
You can disable this protection on your device and allow your browser to download or copy the texts from uncopyable website pages.
Note: Don't use any copyright texts if it is prohibited to avoid any copyright strike.
How To Copy Text from Right-click Disabled Website:
Follow the below methods:
1. Disabling JavaScript on Browser
If you are using any browser like Safari, Chrome, or Mozilla Firefox on your laptop, you just have to turn the HTML function 'off' for your browser in regard to copying the text. What this will do is, that the HTML of the website will not be loaded on your browser. Like, your browser will not be able to support HTML codes and will fail to function and advantage of this, you will be able to copy the whole web page text. Advantages: You only have to do this once, later on, you can revert to its previous browser setup.
If you see the websites do not take the right-click, this indicates that the site has disabled the features.
You can now disable the JavaScript functions for the current browser you are using to remove the barrier and copy the texts.
To do this on Google Chrome:
Just go to settings and Disable the JavaScript functions for a while and once the copying is complete you can reset the default for your browser.
2. Copy text from the protected website in Chrome
This method is for those using Chrome to perform the copy work. If you are on the chrome browser, no need to change settings always. If you are using Google Chrome then you will find an extension that will do this for you completely free and quickly.
There are many extensions available on Google Chrome that you can use to disable JavaScript and HTML for a website to copy the uncopyable text and enable the right-click on a website. All you have to do is, just install the extension from the Chrome web store and run it on your browser.
This extension will help you disable the HTML for a particular webpage you want to copy text from just by turning it on. Advantages: The main advantage of this tool is this will not turn off the JavaScript HTML for all other websites.
Google Chrome browser has many extensions that disable JavaScript with a click.
You just need to download the extension from the chrome web store.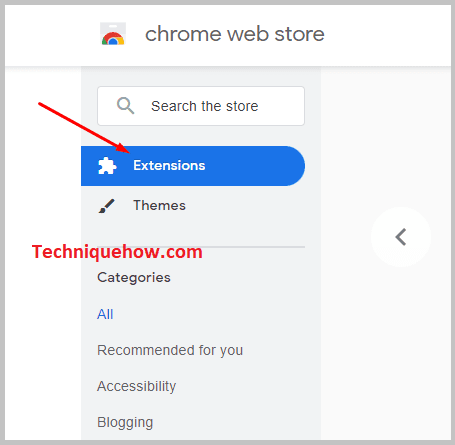 For example, just search on Google 'Simple Allow Copy' and install the extension. Once it is shown on your browser extension bar, use it to disable the JavaScript to copy the texts from that uncopyable site.
3. HTML source code (Copy Unselectable Text)
If you don't want to change JavaScript functions or can't you have this solution for free and without any tool, this method will help you copy the unselectable text from any website.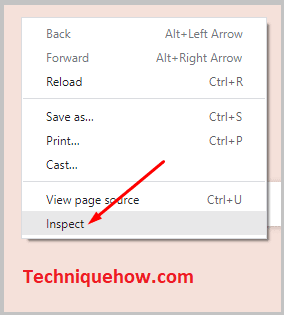 You just need to open the webpage you need to copy and need to go to the page source in HTML.
As the right click is disabled you can't get it easily. But, you can use keyboard shortcuts 'F12' to open an HTML page source.
Just open and copy text lines one by one in the correct order. Remember this technique is hard and time-consuming while copying texts.
4. Download the page in PDF
You don't need to perform any action if you're aimed to just read the page offline or share for interest.
You can download the total webpage in PDF format and print it out or directly share it.
However, if you need the texts for other purposes, you can convert the PDF to TXT format. The Internet has many options to convert this, just look for an online solution.
5. Take a Screenshot of the Page & Textify: [Android or iPhone]
This is another method you can use if you need to read the pages only.
For this reason, you can open the page and take multiple screenshots as per your need and page length.
You can save the images and share them with your contacts easily. Note that the texts are uncopyable in this method. To get the texts you have (to hire a copywriter) to clone the texts in word format.
6. JavaScript Disabled Browser
If you are on a mobile device you can use this technique to achieve what you want.
As normal Android devices can't edit web page code, there are several browsers that come in handy with JavaScript disabled on it.
You can use such a browser to visit the page and check if your tap on the page gives the option to select and copy.
If the browser is JavaScript disabled you might be able to copy the whole text from the website.
7. Use Proxy Sites
You can use VPNs or proxy sites that will help to browse the web page for you to unprotect the texts for you.
Some of the poxy sites are having the option of JavaScript disabled by default.
You can use such proxy sites to visit the webpage and copy the protected texts which were uncopyable in normal browsers.
8. Download Copy Protected Webpage Offline
Downloading the whole page offline is the easiest method you should try now.
This time, most all browsers have the features to download the page offline.
And if you know a little bit of coding you can enter into the files downloaded for the page, then copy the total texts from the page.
By viewing the offline page on browsers, you can also copy the texts directly from the browser without the internet.