Your Quick Answer:
To activate the banned WhatsApp number first, you should try registering for a new account; for that, first, uninstall WhatsApp, and download it again.
Enter the verification code and complete the setup of your new WhatsApp account.
You should contact the support team on WhatsApp and report to them your issue that you are banned.
In general, WhatsApp takes 24 hrs to 3 days to reply and wait until they reply to you.
If you get any negative reply from the WhatsApp team or if you don't get any reply, that means your account is permanently banned.
WhatsApp Banned My Number For 72 Hours Mean:
This means that WhatsApp has temporarily suspended your number from using their service due to a violation of their terms and policies. It could be a result of sending spam messages, engaging in abusive behavior, or using unauthorized third-party applications.
If you notice that your number has been banned, the solution is to wait for the 72-hour period to elapse. During this time, it's important to abstain from any further violations or attempts to bypass the ban, as it may lead to more extreme results.
How To Activate Banned WhatsApp Number:
There are some methods that you can try:
1. Using MobileTrans
You can use MobileTrans as a tool to activate your banned WhatsApp number. This tool is designed to help you recover your banned account and restore your data.
🔴 Steps To Follow:
Step 1: First, go to the MobileTrans website (e.g., Wondershare MobileTrans).
Step 2: Then, find the option to get started with the restoration process.
Step 3: Click on the "Sign In" button to log in to your MobileTrans account or create a new account if you don't have one.
Step 4: Now, you can use the tool's features to recover your banned WhatsApp number. MobileTrans might provide options or instructions specifically for WhatsApp account reactivation.
Step 5: On the tool's dashboard, you will find various options and functionalities, just execute the necessary steps for activating your banned WhatsApp number.
2. Try Registering Again
Follow the steps below:
🔴 Steps To Follow:
Step 1: Uninstall WhatsApp
First, open your settings, go to the 'Apps' section, and search for 'Whatsapp'. You can also press and hold on to the app for two seconds and go to the app info section. After entering the app info section, you can see three options: 'Open', 'Uninstall', and 'Force stop'.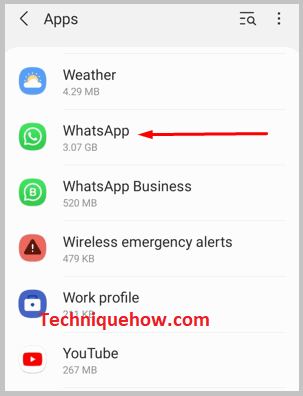 Tap the 'Uninstall' option, then press 'OK' to confirm it. You can also see after holding for two seconds on the app, you can see two pop-ups, 'Remove' and 'Uninstall'. You can also uninstall the application from here.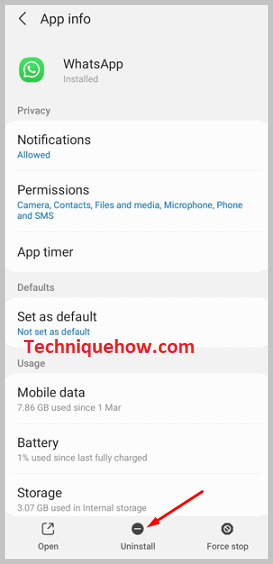 Step 2: Add Number and Register WhatsApp
After uninstalling the application, open the Play Store and download the WhatsApp app again. When done, open the app and tap 'Agree & Continue' to accept their terms and conditions.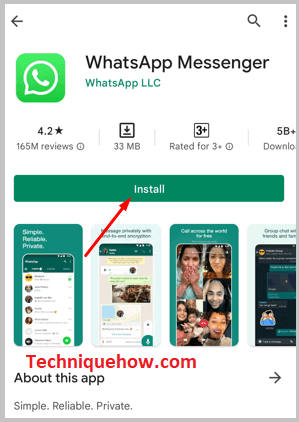 Now you have to enter your phone number because WhatsApp needs it to identify you, and you can find other users by their phone numbers. After that, confirm your phone number, and WhatsApp will send you a verification code via text message.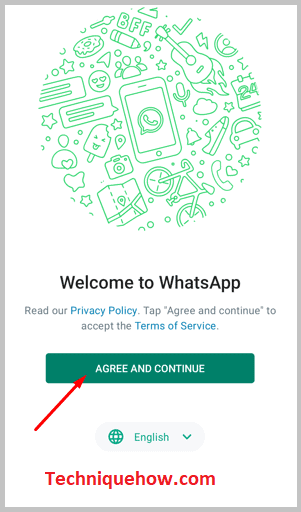 Step 3: Verify & Setup and Done
Now open your text messages and copy the code and paste it over the app where they want. Now in the setup part, first add your name, and you can also add your profile picture. Now allow access to your contacts and photos. After that, you can see the message icon at the bottom right of the screen.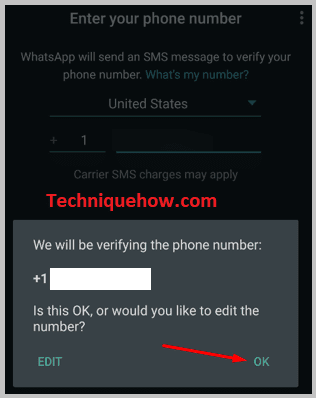 Then by pressing 'New contact' and 'New group' you can individually send messages to someone and create a WhatsApp group, respectively. After pressing the 'three-dots' icon at the top, go to 'Settings', and you can customize your account from this section.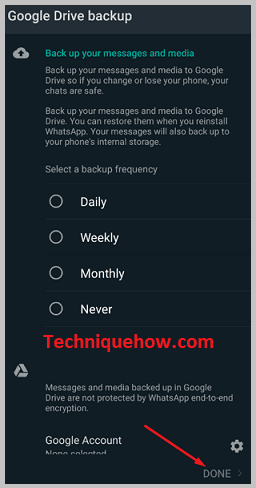 You can change your chat's theme, wallpaper, and notifications settings from here, as well as your WhatsApp privacy settings for profile pictures, statuses, etc.
3. Contact Support for Help
You can use this method if you do not want to register again on WhatsApp. There remains a risk in the re-registering process: the loss of data.
Now, if your WhatsApp account is banned and you want to reactivate it, then you should contact the support team of WhatsApp for help. As you have already been banned from WhatsApp when you try to open the application and enter your phone number, you will see a pop-up message 'Your phone number is banned from using Whatsapp'.
🔴 Steps To Follow:
Step 1: To contact the WhatsApp technical support team for help, open the WhatsApp app on your mobile. Then enter your phone number. You will see a pop-up message that you are banned. There you can see the Support button that appears on the screen.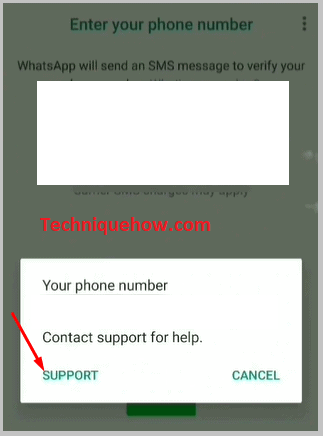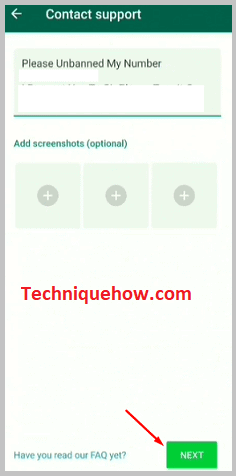 Step 2: Click on the button, and on the next screen, click on none of the reasons above.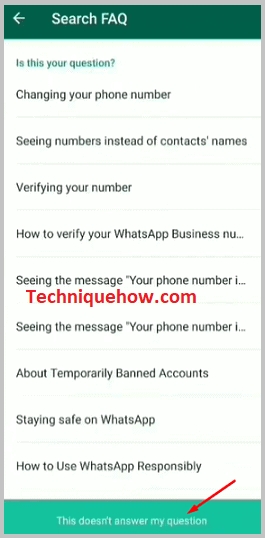 Step 4: Now WhatsApp will take you to Gmail, explain the usage pattern, and request to remove the ban. Take a screenshot of the banned screen and attach this to your application.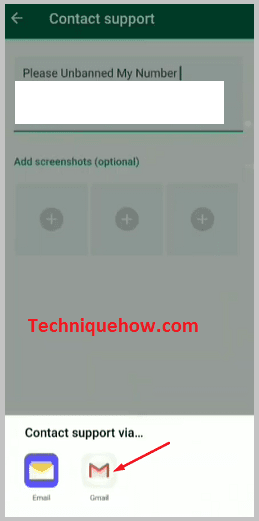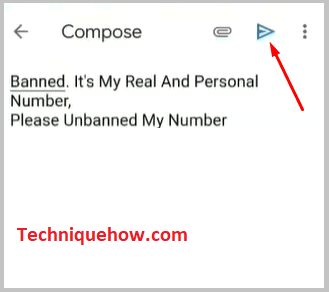 Step 5: After sending the email, wait until the WhatsApp support team replies to you about the account activation.
Frequently Asked Questions:
1. How much time does it take to unbanned WhatsApp number?
WhatsApp has two types of bans: temporary bans and permanent bans. After contacting the support team of WhatsApp, if you will get the mail within 24 hrs, you can say your account got a temporary ban (sometimes they can take up to 72 hrs).
But If you get a negative answer from WhatsApp or if they don't ever give you an answer for a long time, then it means your ban is permanent. In this case, you have nothing to do; wait for some time and send them some repetitive emails. Still, if you don't get your account back, then use the last option to change your WhatsApp number and create a new WhatsApp account.
2. How long does WhatsApp support take to reply?
It depends on you in which situation and what content you send through your application. In general WhatsApp, the team takes 24 hrs to give a reply, but sometimes the time limit can reach up to 3 days. Suppose the content you have written is too complex to understand; in that case, they may take more days to reply.
As just mentioned, the situation depends on how long it will take; here the situation means, suppose WhatsApp has any server issue and in that time you send them the application, then first of all, due to heavy traffic, your application reaches late. Secondly, it takes a lot of time to be reviewed.
3. WhatsApp banned my number for 72 hours:
In general, any WhatsApp number remains banned for a maximum of 3 days if it is a temporary ban. But in the case of a permanent ban, there is no time limit. It can be more than a year also.
If you violate the terms and conditions of WhatsApp, they first give you a temporary ban, and after giving two or three temporary bans, they will give you a permanent ban. So if you see that your account is banned for more than 72 hours for the first or second time, then contact the WhatsApp help center for help.
Also Read: