Your Quick Answer:
Bandwidth Throttling from your Android device is now made easy by these third-party apps (i.e. Bandwidth ruler FREE, NetCut).
These Android bandwidth manager apps can easily manage WiFi bandwidth for other people if you have installed them on your device.
NetCut and Bandwidth ruler FREE, are both apps that have the specialty to control the data speed and are mostly used for this purpose.
NetCut is an old and popular app, while Bandwidth ruler FREE is new and works on selected devices if the devices are non-rooted. But, you can use the Bandwidth ruler FREE on rooted devices.
Controlling the data usage of your device is possible by its own settings. But, from the settings, you would not get any options to limit WiFi speed per user, connected to the same network.
Still, you can do it from your router which allows for limiting WiFi speed.
This process can save your data and increase your browsing speed as well. The best use of this procedure is if you have a slow and limited internet data connection. You can easily monitor the download speed of users who are on your WiFi connection with these apps.
Also, you can set 'zero' limits to stop the data transfer to those devices and also cut the connection out of your network by following the MAC address.
Let's discuss some points of these apps.
Internet Speed Limiter: NetCut vs Bandwidth Ruler
NetCut is developed by arcai.com's developers and Bandwidth Ruler FREE is developed by InnoStad Communication.
Here are the points described below to compare both apps to find out which one would be best for you to limit bandwidth on Android.
1. Ratings & Supported Devices
NetCut is rated 4 stars while Bandwidth ruler FREE is rated only 3 stars in Google Play Store. The reason to mark Bandwidth ruler FREE as not useless is that it is new and a few thousand downloads were obtained.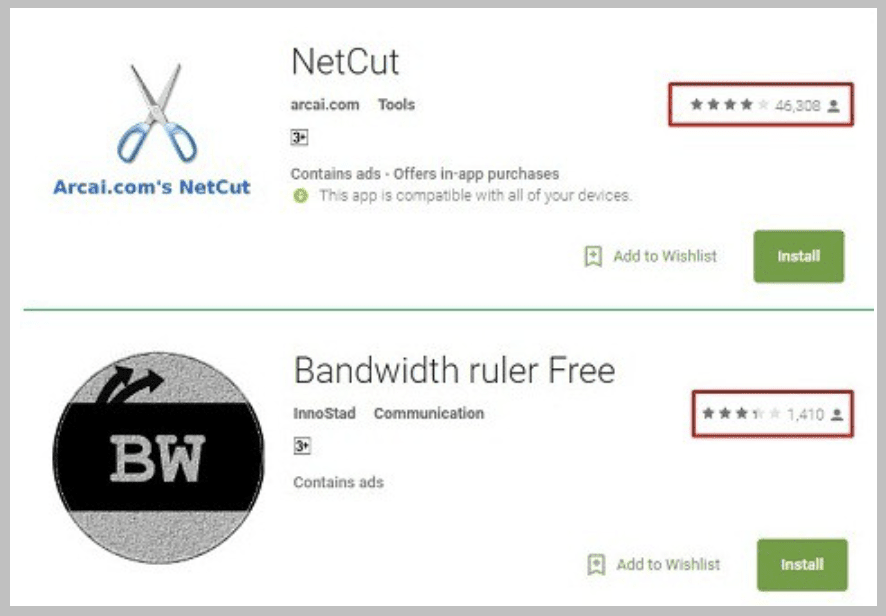 So, choosing the app by watching its ratings is not a smart idea. NetCut can run on almost all Android devices and it also has PC versions. But, Bandwidth ruler FREE is specially designed for Android devices to limit WiFi speed & usage on Android.
This app is commonly used & supported on Samsung Galaxy devices like J7, J5, etc.
Note: For any application, the star rating is the main measure for downloading the same. But, that's always not true and you should be careful while checking this.
The star ratings depend on the downloaded volume of the app. If you find an app rated 2 stars with only 1000 installs (in case of a new app) and another one rated 3 stars with 1 million downloads then it would not be OK to say that the 2 stars-rated app is totally useless. As the app may come with development in the near future.
2. Run on Rooted & Non-rooted Devices
NetCut and Bandwidth Ruler FREE both will work completely fine if you have rooted the device for using this app. For rooted devices, the chances of working with the Bandwidth Ruler FREE app are higher than NetCut on your Android device.
But, if you need to use this on non-rooted devices then Bandwidth Ruler FREE can be helpful to work on Galaxy devices mostly.
If you can't use these apps on non-rooted devices then just root your device.
3. Problems & Solution
On both apps, sometimes the problem occurred. But, NetCut is perfect most of the time if you rooted your devices. While Bandwidth ruler FREE demands to work on non-rooted devices, in most cases if the devices are other than Samsung it does not work at all. However, after rooting the problems may disappear.
People mostly complain about the apps as those don't work on their devices. The developer says the rooted devices will surely be able to use the features of these apps on their devices.
4. Support from Developers
If it comes to support or care from the app developers of NetCut and Bandwidth Ruler FREE, Bandwidth Ruler FREE does the best job in this case. Almost all the problems get a reply from the developers.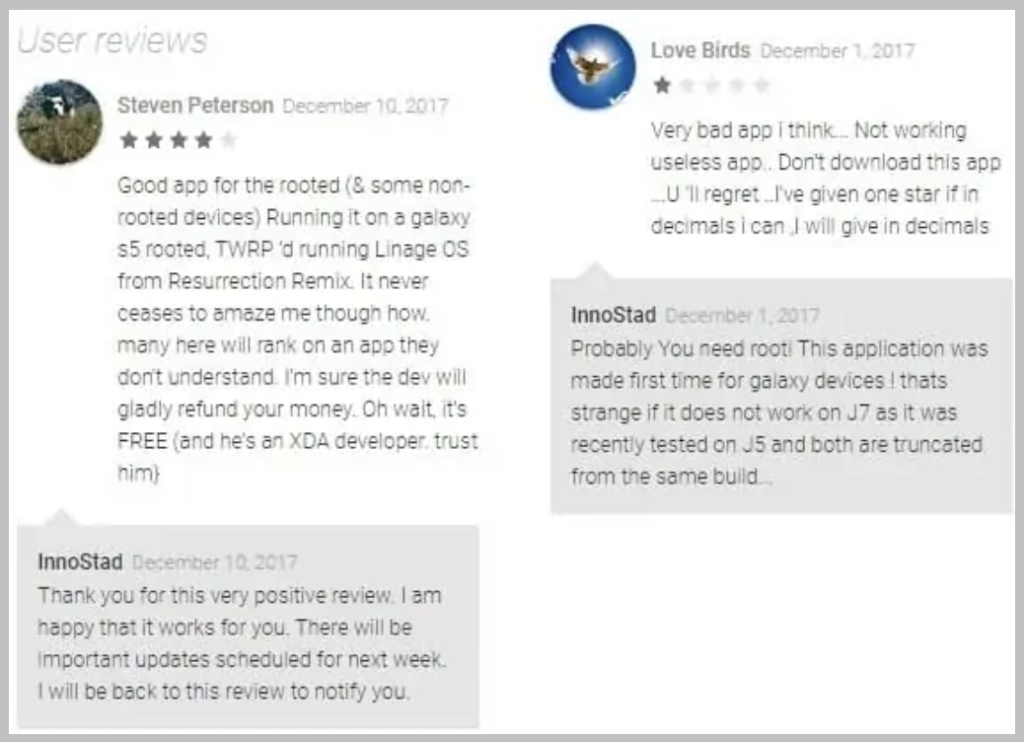 So, if you face any issue to limit bandwidth on your Android device then you can inform the developers of these apps. Bandwidth ruler FREE app developers might help you if possible.
How to Use NetCut to Monitor Bandwidth on Android:
Here the steps for NetCut are described below:
🔴 Steps To Follow:
Step 1: At first, Install NetCut on your Android device.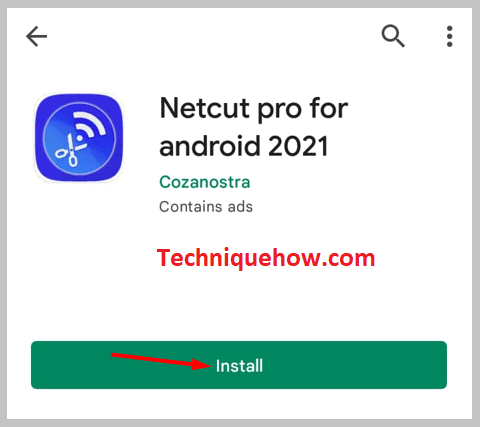 Step 2: After installation, open that app and give usage permission. Hit the 'OK' button.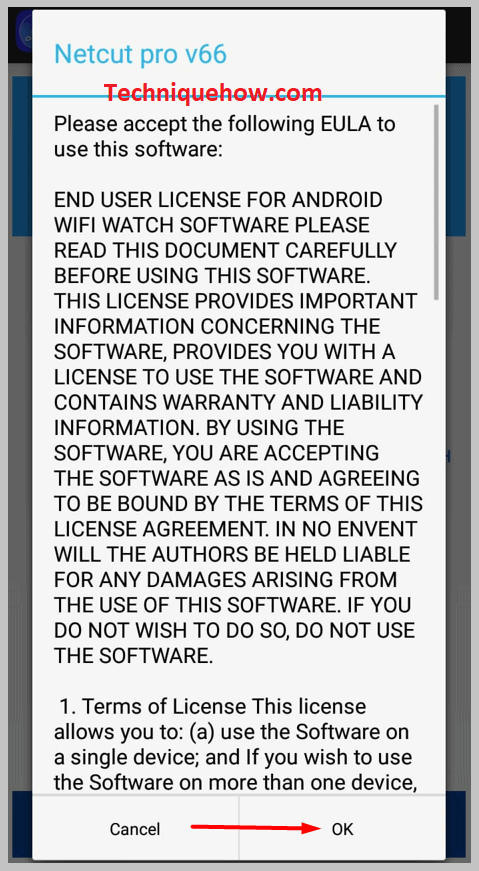 Step 3: Now allow the reboot permission and hit 'OK'.
Step 4: Now from the list check 'DEFENDER' under the 'CUT' tab. All devices will be shown there. Just find the device you wish to limit wifi speed and control the speed by moving the button to the left or right side.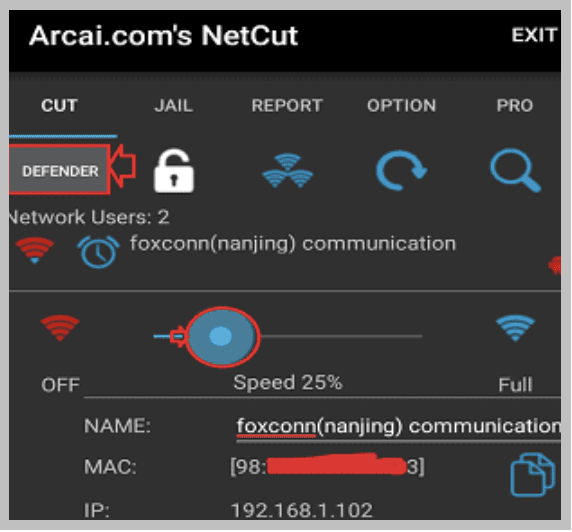 Here red wireless symbol on the left side exposes that it decreases speed if you turn left and increases speed if you move the pointer to the right side.
How To Setup Bandwidth ruler to Limit WiFi Speed:
Bandwidth Ruler FREE is truly an awesome app to limit wifi speed if you have non-rooted devices. Here are the steps described below:
🔴 Steps To Follow:
Step 1: First, install the app from the Play Store.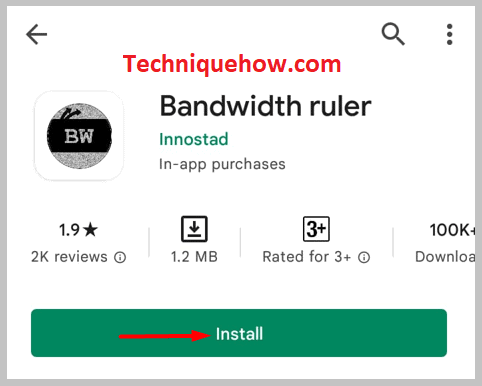 Step 2: Now, open the app and permit access if the app asks for any.
Step 3: Now allow the shortcuts of that app. This will help you to open your app next time.
Step 4: Now, go to the Wireless tab and find the IP addresses of connected devices which will be listed there.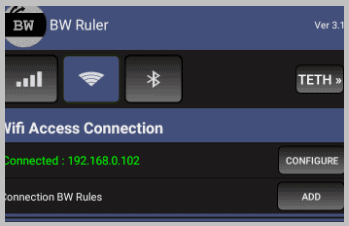 Step 5: Now click on the 'CONFIGURE' option. A new tab will open with a form. Just fill in the information there. On the 'Speed Limiting' option set the limit of data speed. You can set this to unlimited by selecting 'No Limit'.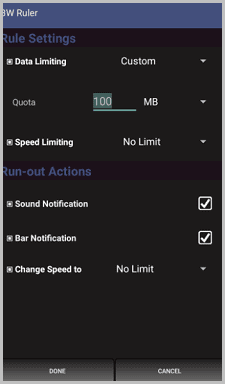 Also Read: