✎ Key Points:
» You can identify the issue of not seeing your Following List on Instagram by checking for outdated versions of the application on Google Play Store.
» Try using the update option or reinstall the Instagram app from the Google Play Store to resolve the problem, ensuring you have the latest version installed.
» If you've experienced this issue, avoid third-party login apps and excessive unfollowing, as these actions might lead to the Following list being disabled; unfollow users gradually, staying below 10 accounts per minute.

Why Can't I See My Following List On Instagram:
If the Instagram following list not loading, there are some reasons that you need to know:
1. Unfollowed too Many Users
The users of Instagram often face the issue where they can't see their profile's Following list. This happens mainly when they have unfollowed too many users at a time.
When Instagram sees that you're unfollowing too many people at a time, it finds the activity suspicious and immediately disables your account's Following list. It suspects that your account has been taken over by a bot.
2. Outdated version of Instagram
Often this kind of issue occurs when you're using an outdated version of the Instagram application. Users often ignore updating the Instagram app.
The outdated and the older versions are much more prone to glitches and crashes. Therefore, check if there's an update available for the Instagram application or not.
3. A bug in the app
Instagram often experiences bugs in the app which get fixed over time. Often the issue is not from your end but on Instagram's end.

Therefore, in that case, you don't need to perform any method but don't open the application for some hours. The glitch will be fixed within some hours after which you'll be able to see your account's Following list.
How to Fix it Can't See the Following List on Instagram:
Follow the below methods:
1. Update Instagram App
Check for available updates of the Instagram application because most of the time this kind of issue is caused when you're using an older version of Instagram without updating it. You can check for Instagram updates in the Google Play Store application.
Here are the steps to follow to update Instagram:
🔴 Steps To Follow:
Step 1: Open Google Play Store, and search for Instagram.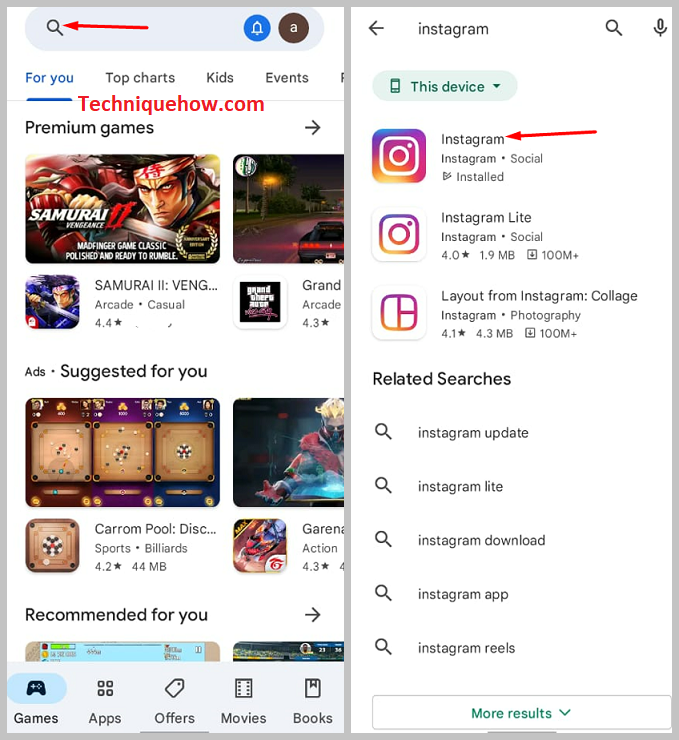 Step 2: Next, from the search results, you need to click the Update button that's below the Instagram application.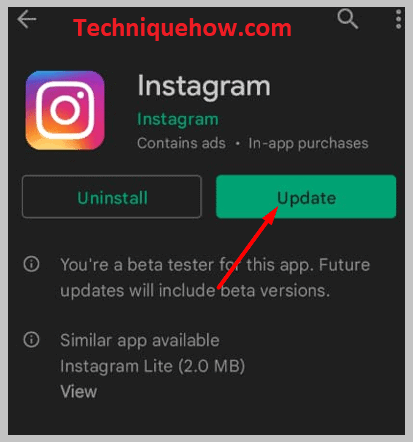 Step 3: It will start to update.
After the update and installation are done, you need to open the Instagram application to check if the issue has been fixed or not.
2. Uninstall and reinstall Instagram
You can also uninstall and then reinstall the application to fix this issue. If there's a glitch in the Instagram application, you may face the issue of the Following list not getting loaded.
You can try to solve it by uninstalling the Instagram application. Uninstalling the application won't affect your account's data therefore you don't need to worry about losing your profile or account.
🔴 Steps To Follow:
Step 1: Uninstall the application from the app menu.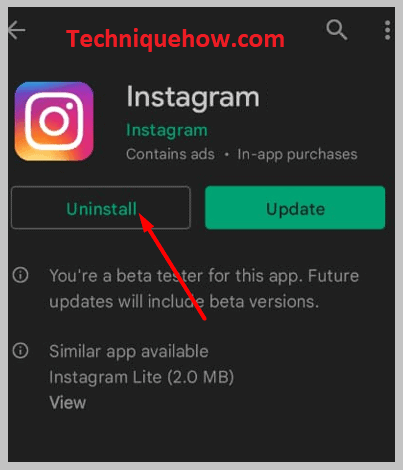 Step 2: Head on to the Google Play application.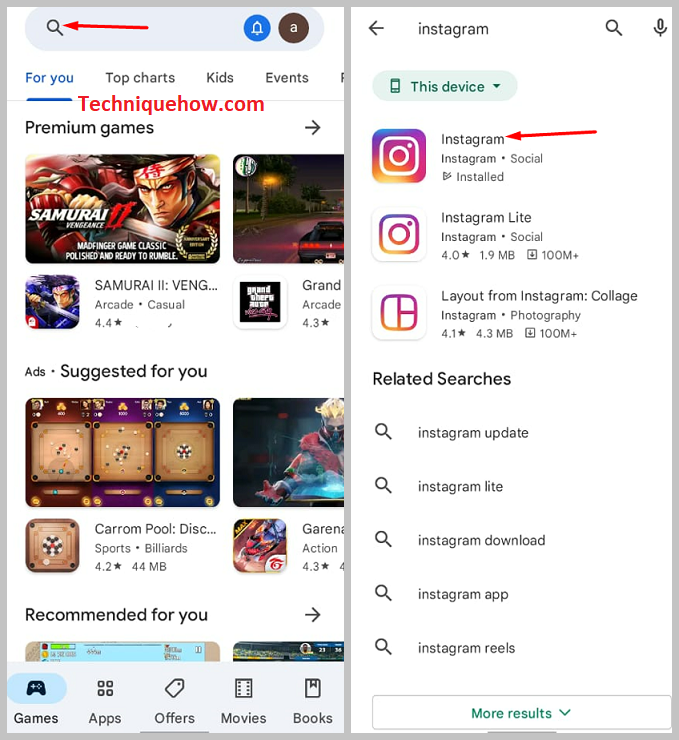 Step 3: Next, search for Instagram. From the results, click on the Install button next to the Instagram application.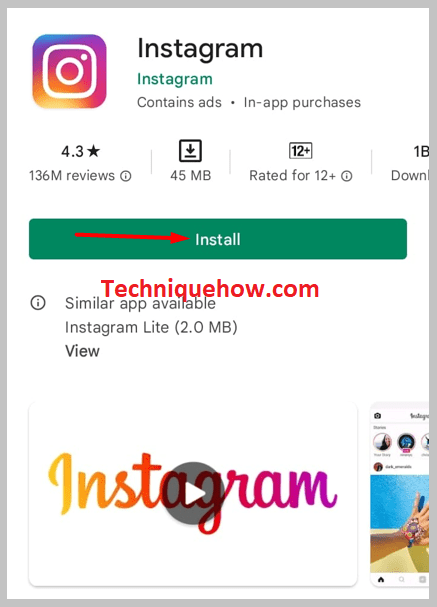 After the installation is complete, open Instagram and log into your account to check if the issue has been fixed.
3. Wait it out for 24 hours
As the issue can be from Instagram's end, it's always better to wait for at least 24 hours to see if the problem gets fixed on its own. Server glitches or crashes that are from Instagram's end are generally fixed within a few hours.
Therefore, don't open the application for a few hours then come back and check if the issue has been fixed or not.
You can also try to clear the cache data of the Instagram application from the Settings of your device and see if the issue gets fixed or not. If it doesn't, wait it out.
4. Report Instagram help center
If none of the above methods works, you can report issues to Instagram by using the Report a Problem feature on the app. If you've violated guidelines or privacy, Instagram may simply disable your Following list so that you can't see the followers of your account.
If this is a temporary ban, it's most likely to get lifted within a few hours. But if Instagram doesn't lift the ban, you should report the issue to the Help Center so that they can get back to you with a solution.
Here are the steps to Report a Problem on Instagram:
🔴 Steps To Follow:
Step 1: Open Instagram.
Step 2: Take a screenshot of the disabled Following list.
Step 3: Next, go to your profile page and then click on the three lines icon.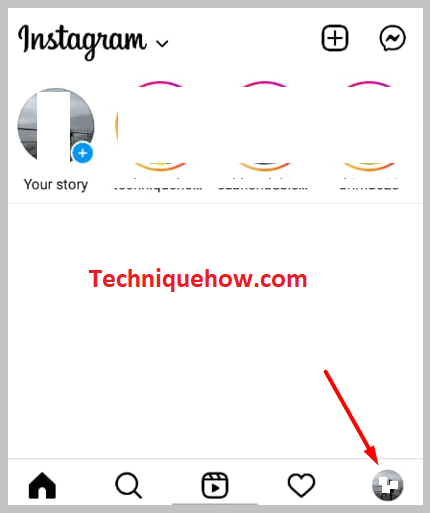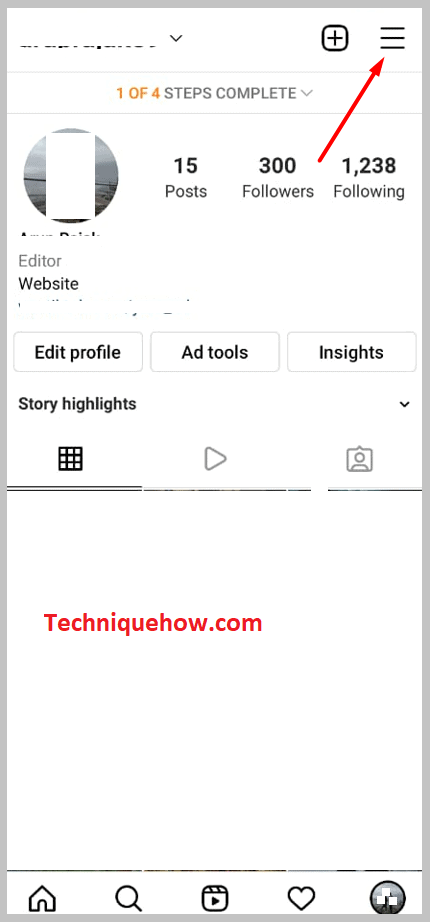 Step 4: Click on Settings.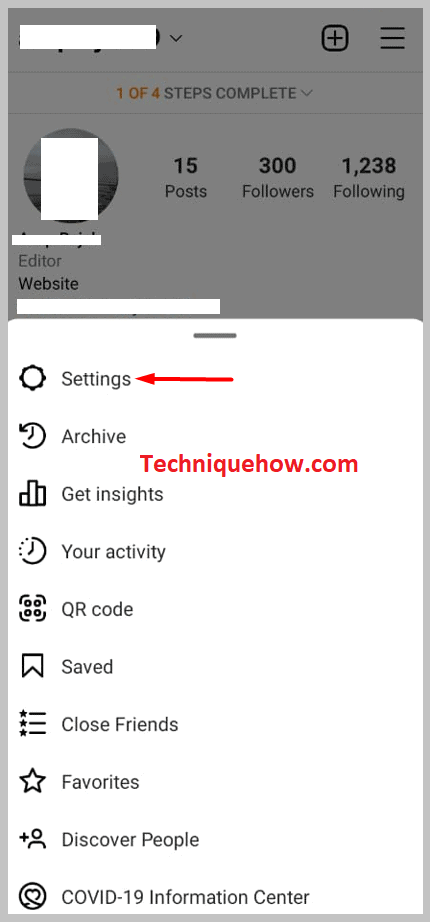 Step 5: Then click on Help.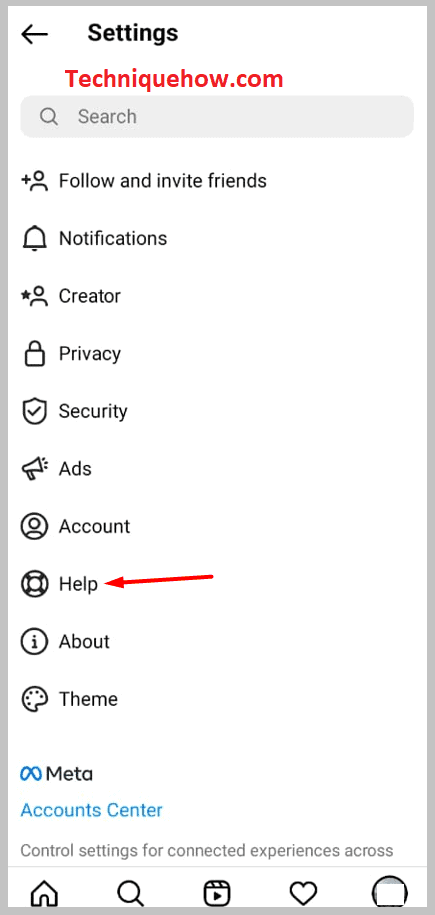 Step 6: On the Help page, you need to click on Report a Problem.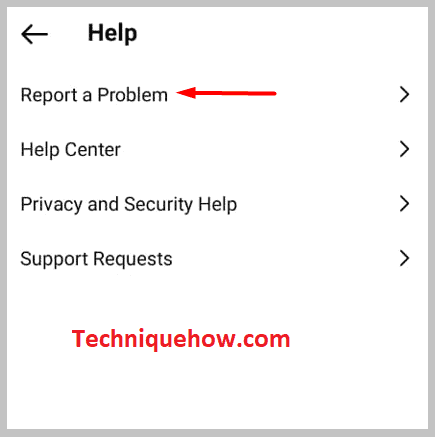 Step 7: Again click on the blue Report a Problem option.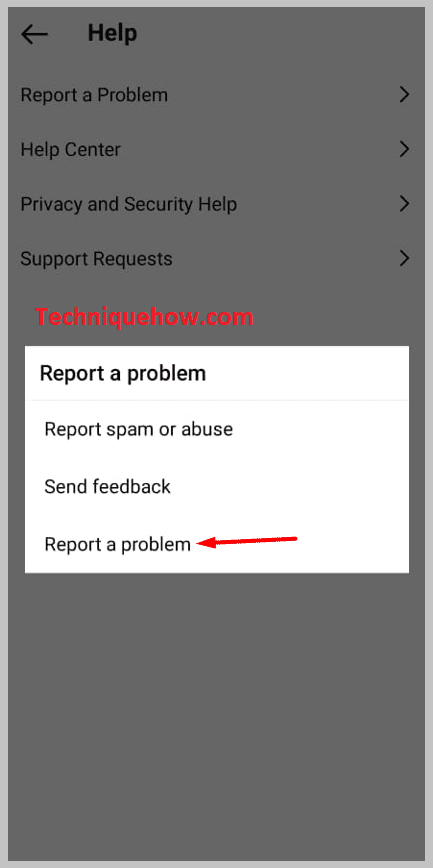 Step 8: On the next page, explain the issue you're facing and then request the Help Center team to enable your Following list. Attach the screenshot of the issue that you just took from the gallery.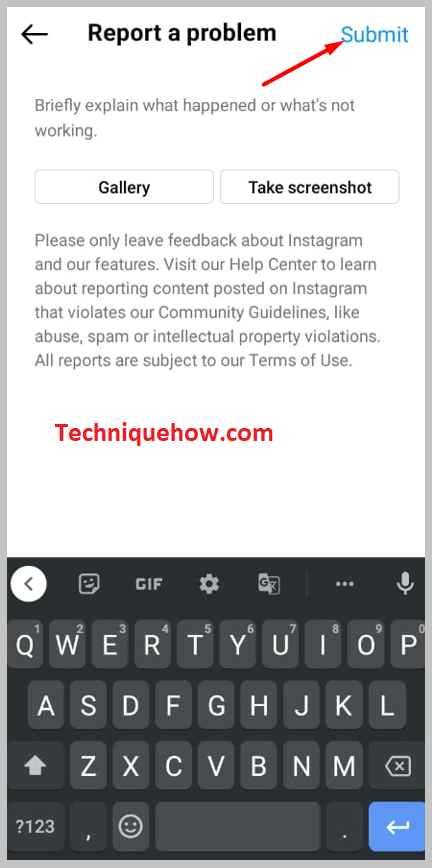 Step 9: Click on Next.
Step 10: Then click on Send report.
4. Turn on the Internet or Switch to a good Wifi Network
If your data connection is turned off or has a very slow speed, it won't be able to load the Following list on Instagram.
Check if your device is connected to a strong data connection or not. If your data connection is unstable, you need to switch to a stable wifi network so that the Following list of your Instagram account can be loaded as well as displayed on the screen.
5. Verify Instagram Credentials
If you have multiple Instagram accounts logged in from the same device, you need to check and be sure that you're using the correct Instagram account.
Often while switching between accounts, you may mistakenly get into another account instead of your main account. This can lead to confusion about the Following list not loading.
6. Use a VPN
Poor servers can cause this kind of glitch. However, it can be removed or taken care of if you connect your device to a VPN. You can download any VPN application from the Google Play Store and then using the application, connect to a strong and secure server.
It's highly recommended that you use the Turbo VPN that's available on the Google Play Store.
🔴 Steps To Follow:
Step 1: Download the app from Google Play Store and then open it.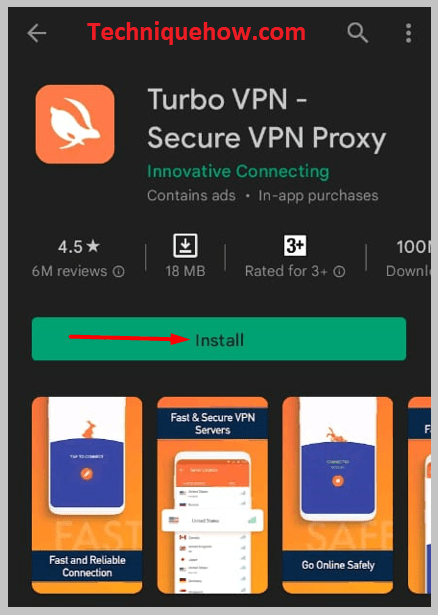 Step 2: Next, grant the required permission and you'll be able to see a carrot icon at the center of the screen.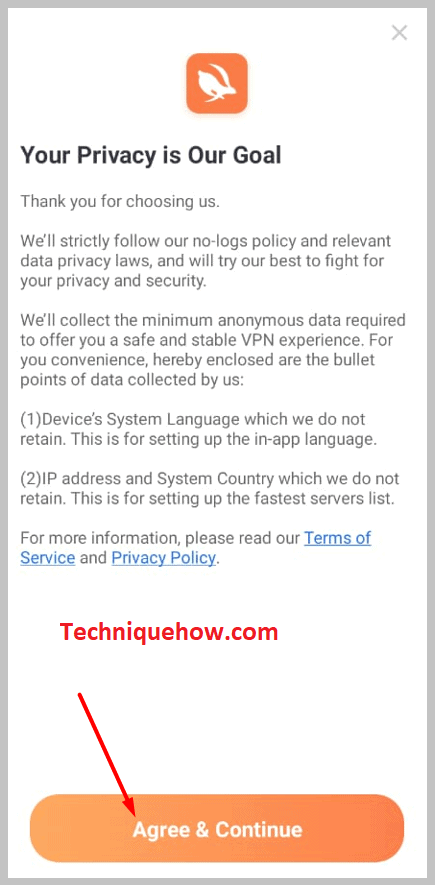 Step 3: Click on it and your device will get connected to the fastest and most secure server that's available.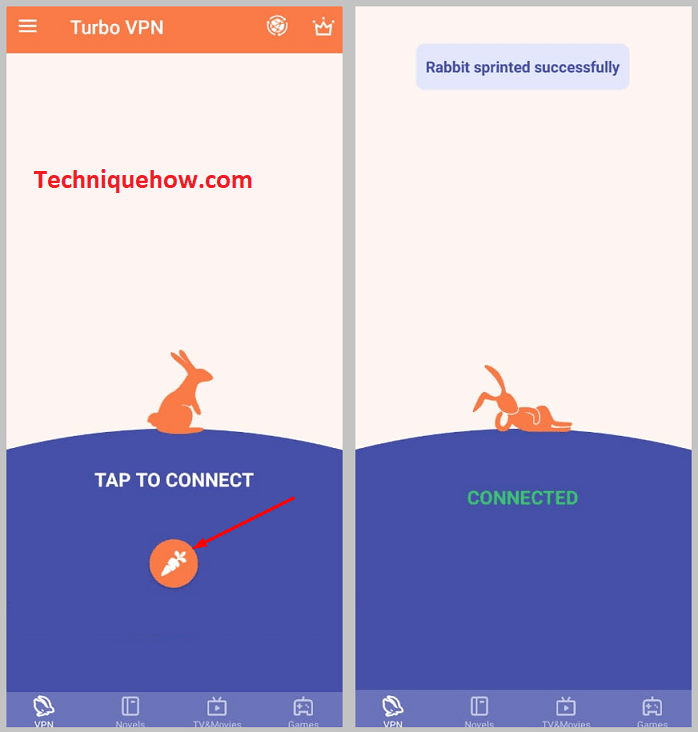 🔯 How to Unfollow Users without getting the Following list disabled:
Often on Instagram, users may be required to unfollow some accounts. But you just can't mass unfollow accounts from your Instagram profile. It arouses suspicion that your account may have been taken over by hackers or bots and it results in getting the Following list disabled.
However, you can still unfollow accounts without getting the Following list disabled. You should never use a third-party app to unfollow users as that can cause a violation of terms and conditions.
Moreover, you have to go slowly while you're unfollowing accounts on Instagram. You should unfollow a maximum of 5 to 10 accounts in a minute. Any more than that would arouse suspicion. You need to pause between unfollowing two accounts.