Your Quick Answer:
Facebook stories typically stay up to 24 hours after you upload. You make it in two ways, either you can just upload a photo or video to the story or you can just share someone else's post to your story.
However, you might see that the Facebook post-to-story feature is not working in some cases. It can be a bug, post privacy settings, or anything else.
The simple solution most people consider is switching to the mobile app instead, trying the desktop version of Facebook, if it does not work then you need to understand the cause of this error first.
There are some ways to can try to know if you can't see someone's story on Facebook.
Can't Share Facebook Post To Story – Why:
If you can't share a Facebook post to your story, here's what you need to know:
If you're not getting the option to share someone's post to your Facebook story, it might be because the post's privacy settings are restricted, and the owner has not allowed sharing. This means that the owner of the post has chosen to limit its visibility only to their friends, preventing you from sharing it with your own story.
To address this, you can kindly ask the post owner to adjust the privacy settings of the post to allow for sharing, making it visible to a wider audience.
Note that the option to share the post may not be available due to privacy reasons set by the post owner. However, you can still share stories from other Facebook users who have allowed sharing.
If you're unable to find the option to share a Facebook story within the Facebook app, try using a web browser instead.
Sometimes, the Facebook app may lack certain features, but using a browser like Google Chrome to log in to your Facebook account can provide you with the option to share stories to your profile story.
Why Can't I Share To My Facebook Story Anymore:
There can be three possible reasons stopping you from sharing a Facebook post to the story.
1. Facebook Temporarily Disabled the Option
Facebook requires its users to follow the guidelines while using the platform. If an account is suspected to spam lots of users or violate Facebook policy, the account is temporarily disabled from creating new posts, sharing stories, and interacting with others' posts.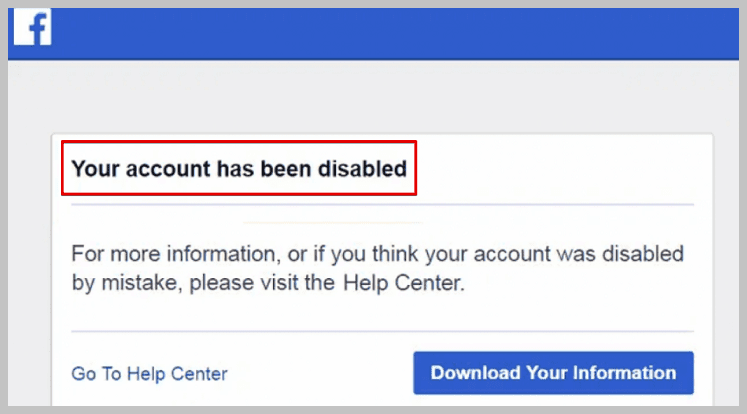 The temporary ban from Facebook is mainly for 24 hours, but it extends as if you violate the policy again and again. So, if you share a post to the story and get this warning, you should avoid sharing violating posts again.
If you can't see the option on any devices then you can also wait for a couple of hours and try again as there might be a bug or issue on the server side causing this issue.
2. The Post You're sharing to Story is not Public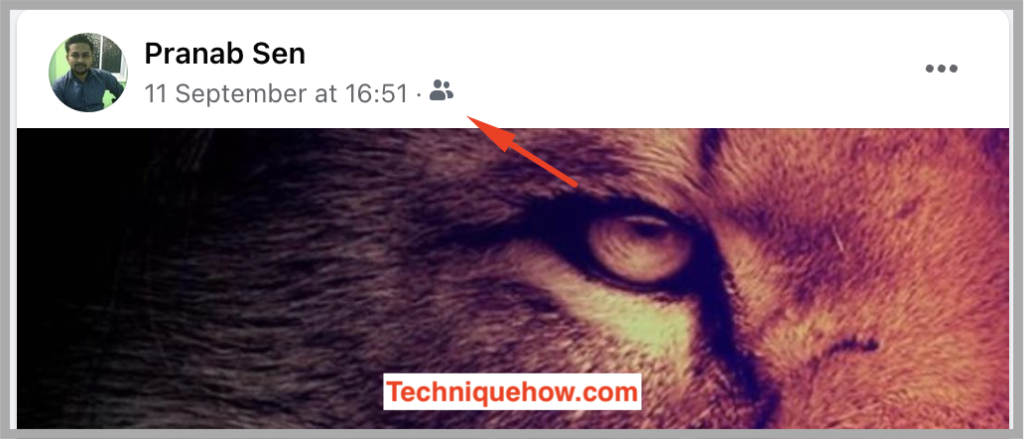 The ability to share Facebook posts into stories works with public posts. If you are willing to share a Facebook Page's post in the story, then you will get this option only if the posts are public whereas, if the account is private, then you can't share the post.
The same thing appears when you are trying to share your friends' posts in the story. The easy way to recognize whether the account is private or not is by checking the share or send button.
If the post you want to share in the Facebook story is private, then you will see the "Share" option right after the Like and Comment button.
On the other hand, if the account is public, then you will get the "Share" button right below the post.
3. No 'Share to your story' option
Even though the post is public and you are seeing the "Share" option, you might not get the 'Share to Your Story' option in two situations.
Either you are using the web version of Facebook or you are using Facebook Lite. Even if the post is sponsored post then also you won't get the option.
This is a limitation as the web browser isn't capable of doing the task and allowing you to make changes in the story. A clear example of this situation is easy to find when you share a post to a story on Facebook through a PC.
How to Fix if You Can't Share Post to Story:
There are multiple methods that you can try in order to fix the issue while you can't share the post to your Facebook story.
1. Using Story Viewer+ (For iOS)
For ios devices, you'll need to use the app called Story Viewer +. It's available on the App Store where you can download it for free. You need to use this Story Viewer + app for downloading the Facebook stories after which you can manually upload them to your Facebook account.
🔗 Link: https://apps.apple.com/in/app/story-viewer-saver-by-picuki/id1486077827
🔴 Here's How It Works:
Step 1: First, download the app from the link.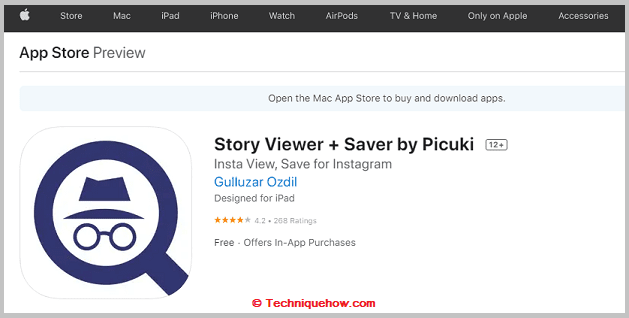 Step 2: Then click on Connect with Facebook.
Step 3: Enter the login credentials to connect to your Facebook account.
Step 4: Search for the user in the input box located at the top.
Step 5: Then it will show the stories.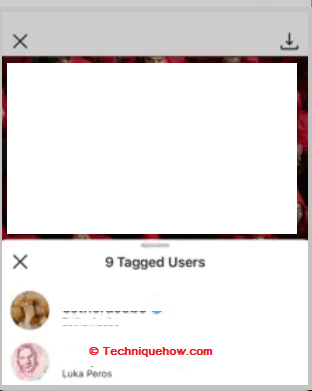 Step 6: Click on any story and click on Download.
Step 7: Then open Facebook.
Step 8: Click on + Create Story.
Step 9: Select the downloaded story and then click on Share.
2. Switch to the Facebook app or Desktop version
If you are using the web version of Facebook, then this will be an easy fix:
Step 1: Open the app, login into your account, and then open the post you want to share in the story.
Step 2: Click on the "Share" button and then choose the "Share to Your Story" option.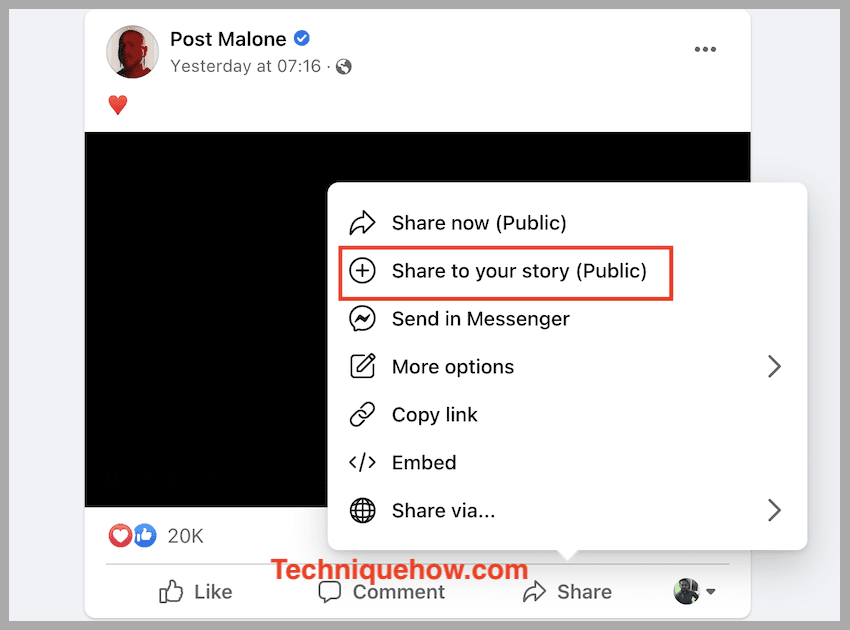 Congratulations…!!! You have successfully shared the post to your Facebook story.
3. Download and Upload Manually
If you don't want to switch to Facebook App or the option to share a post in a story isn't available, you can do it manually.
Step 1: You can take a screenshot of the post and click on the "Create Story" option. Select the image from your photo gallery and you can share it with friends.
Step 2: Alternatively, if the post you want to share is a video, then you can use the story Downloader app.
These apps help in downloading posts and then you can share them with friends manually by following the same steps.
Frequently Asked Questions:
1. How To Repost a Facebook Story you're tagged in?
When you're tagged in a story, you receive a notification about it in the direct message section. This allows you to directly view the story by clicking on the message notifications. In the direct message notification, you'll find the Share option that allows you to add that person's story to your own.
Once you add it to your own story, it will be visible to your friends and will expire after 24 hours like any usual story.
2. Can I share someone else's reel with my story?
Yes, you can share any reel to your story. When you're viewing any reel, you'll see an arrow icon, the share icon. Click on it and then click the Your Story option to share it to your account story. You may not get the option for a few reels. This is because the owner of those reels has restricted anyone from sharing them in stories.
Also Read: