Your Quick Answer:
If you want to track the IP address of a TikTok profile then you might have to use another third-party tool that will track down the IP address or location of the profile.
The IP address is needed if you want to get more details about the TikTok user and from that, you can know his/her location, state, and even the ISP of the person.
To track the IP address of a TikTok profile, first of all, get an interesting article from the web and short it using the Grabify tool.
Now, send that shortened URL to the person on TikTok through messages and once the person clicks on that link his/her IP gets recorded.
You can see the IP and location details of the person using the Grabify access link and there all IPs and locations of users will be visible with time.
There are certain ways that you can use to find the person behind a fake TikTok account user.
Finding the user's location can be tricky and confusing as well, but using the right tool can make it simpler.
How To Find Location Of TikTok User:
There are several ways to track the TikTok user location, here are those explained below:
1. Finding TikTok User's IP Address – Grabify
Now if you're thinking that detecting someone's location can take time and effort and for that, you have to act like a hacker with a hoodie, no it's a very simple process.
⭐️ Advantages of Grabify:
◘ Locating someone can cost you big bucks but Grabify is a free and web-based URL shortening tool.
◘ It has become people's favorite because of its simple, easy, and to-the-point design.
◘ Another advantage of it is that it abstracts all the non-useful information and provides its user with the useful part.
◘ It has been designed in a way that the link can help you in visiting the log directly and at any time.
◘ Its smart logger feature which is introduced by Grabify lately provides additional information about the target's charging state, battery percentage, device orientation, etc which the user might find useful.
◘ You can also change the domain to avoid getting caught by the victim.
🔴 Steps To Track IP:
To track the IP address using the Grabify tool,
Step 1: It's as simple as just sending a link to the TikTok user whose location you want to find out.
Step 2: You need to find a link to an article or a video that is intriguing enough to make someone visit the site.
Step 3: Then move on to visit Grabify, where you need to paste that same link in the 'Enter URL Or Tracking Code' box which you will find right there on the home page.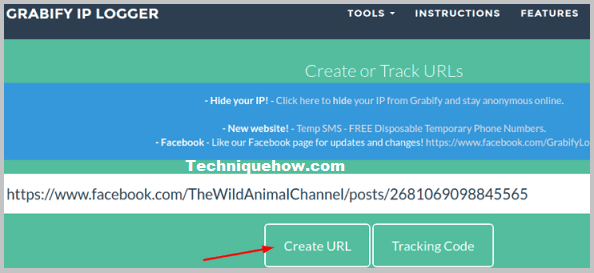 Step 4: After clicking on the Create URL option, you'll find a list of terms and conditions flashing on your screen. You need to click on the agree button.
Step 5: Now in the result section, you'll find the information about the target who clicked on the link. It consists of their IP address and location. Once you click on the 'More Info' option you'll find some more details about the target.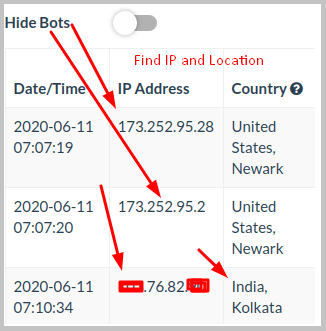 2. Link Analytics with Cuttly – TikTok Location Tracker
Cutt.ly link analytics tool platform can be used to track locations with the help of IP addresses.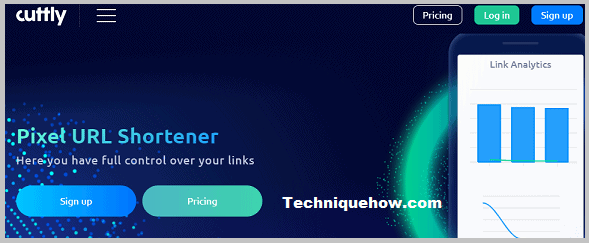 ⭐️ Advantages of Cutt.ly Tool:
◘ It can be used for free or you can buy the premium version.
◘ The free version allows you to create up to five branded domains and up to one thousand branded domain links.
◘ It is designed in a way that makes links management easier and helps you to understand what's going on with your links so that you can work in the direction of getting the highest click-through rate.
◘ It offers its users link shorting, branded and advanced dashboards, etc.
◘ The source link can be changed with convenience and can be edited without generating new short links.
◘ The links that are shortened using the 'Cuttly' tool, do not get expired.
🔴 Steps To Follow:
Step 1: After pasting the link in the 'Paste Long Url Box And Shorten It', you need to send the new shortened link to the TikTok user.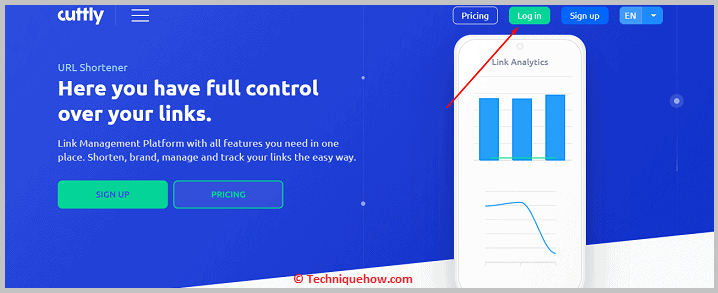 Step 2: It should be something captivating so that the target opens it.
Step 3: The link analysis feature will find out the details like the device, several clicks, device model, language, geolocation, etc.
If the steps are not complete, then you have another option and request the police to track a fake TikTok account if the issue is serious.
🔯 TikTok Account Info Finder:
If you want to find and know certain information about a TikTok account, you can use the TikTok Account Info Finder.
You won't be able to download it from the Google Play Store or App Store. However, you will be able to get it from the web directly by searching.
⭐️ Features:
This tool is designed with several features:
◘ This application doesn't require you to log in or create an account to use it.
◘ It can help you get details like email address, location, State, Country, City, links to other social media profiles, and IP address of any use when you search for him or her.
◘ The tool generates a compiled report that can also show you past criminal records, recently visited places, etc too.
🔴 Steps To Use:
◘ Download the application and then open it.
◘ Next, on the main interface, you'll be able to locate a search box at the top right corner.
◘ Enter the username of the TikTok account whose information you want to know and click on Search.
◘ It will generate a report that you can read as well as download in PDF form too by clicking on Save.
Frequently Asked Questions:
1. How to Find Who's Behind a TikTok Account?
There are certain online tools available that can find information about the owner by looking up their TikTok account username. You can search about the owner by his or her account name using the reserve name lookup tools.
You can also save the profile picture of the owner about whom you want to search in the Gallery, and then use the image lookup technique to know information about the owner.
If you happen to know the phone number or email address of the TikTok account, you will be able to use number lookup tools to search for the owner of the account.
You can even search for the user on other social media platforms to know about his personal life and details.
A few web-based online tools that can help you are instantusername.com, NumLookup, Social Catfish, User search, etc.
2. Does TikTok Track your Location?
From the time you create your TikTok account, TikTok starts to monitor and collect details and information like device IP address, location, cookies, search history, etc. However, it does not track or show the home address.
TikTok has this clear policy where it has stated that the app collects location-based details from the IP address or the SIM card network that's being used.
Even if you enable GPS for the application, it will further help them to know more about your location. From the songs and videos you watch and the languages you select, TikTok can know about your zone.
If you deny GPS or other permissions to the app, you might be able to prevent some of these details from being known by TikTok.
Although these details are safe with TikTok and aren't shared with third parties.
3. How to Turn Off the Location on TikTok?
You can turn off the location on TikTok by switching off the Location button on your device. When you turn off the GPS of your phone, TikTok won't be able to track your location details.
Even when you deny the location access to the TikTok application, it won't be able to track your location details anymore. This applies both to Android and iPhone.
On Android, you need to head on to your Settings.
Next, scroll down to click on Location.
You'll be able to toggle off the Location button to turn off GPS.
Next, open the TikTok application and Deny the location request.
Even to turn off location on your iPhone, you'll need to go to Settings and then click on the option Privacy.
Turn Location Services off.
Next, you need to open the TikTok application.
When the TikTok application asks for location access, click on Deny.
You can even deny location access to the Camera to avoid or prevent geo-tagging of pictures.
Also Read: