Your Quick Answer:
An increasing number of users have found that they've occasionally been unable to add music to Instagram or the Instagram Music sticker is missing.
The music sticker in Instagram stories has not worked as expected. If you try to use the music library on Instagram and find it doesn't work, here are a few simple troubleshooting tips that can often fix the problem and get you up and running again.
Firstly, to enjoy music on Instagram stories, you must get the Update. Install the most recent version from the App Store or Google Play Store. Find Instagram, and update it.
If the music on the Instagram story is still not working, sign out from the app. After this, log in using the same credentials. Check if you can use an Instagram music story now.
Consider reinstalling the Instagram app from your phone. Usually, this method helps in removing bugs that are present in the link & choking the story.
If the Instagram music sticker was not working previously, it may work right after reinstalling the app.
Using an Instagram Business account right now? Some people have reported the loss of the Instagram Music story feature after switching their account to business. So, you can try giving it a try to switch your account to personal & enjoy the Instagram Music feature again.
Try a VPN service that might help, and even if these don't work, routinely contact Instagram Support Team often; you never know when people behind the screen will help you. If your concern gets noticed, you'll be able to fix Instagram Story, Sound, and Not Working.
How to Fix Instagram Music Sticker Missing:
If you don't get the Instagram music sticker in your app, here are things that you could try to get things right.
1. Update Your Instagram App
f you haven't updated your Instagram app in a while, it's possible that the version you have installed doesn't yet support music or has a bug preventing Instagram Music from working properly.
It's a good idea to leave automatic updates turned on, so your apps update automatically, but it's also possible to force an app like Instagram to update manually. Here's how to update the Instagram app manually on Android, and if you have an iPhone, the process is similar:
🔴 Steps To Follow:
Step 1: Open the App Store on iOS or play store on android.
Step 2: Tap the Search icon at the bottom right and search for "Instagram".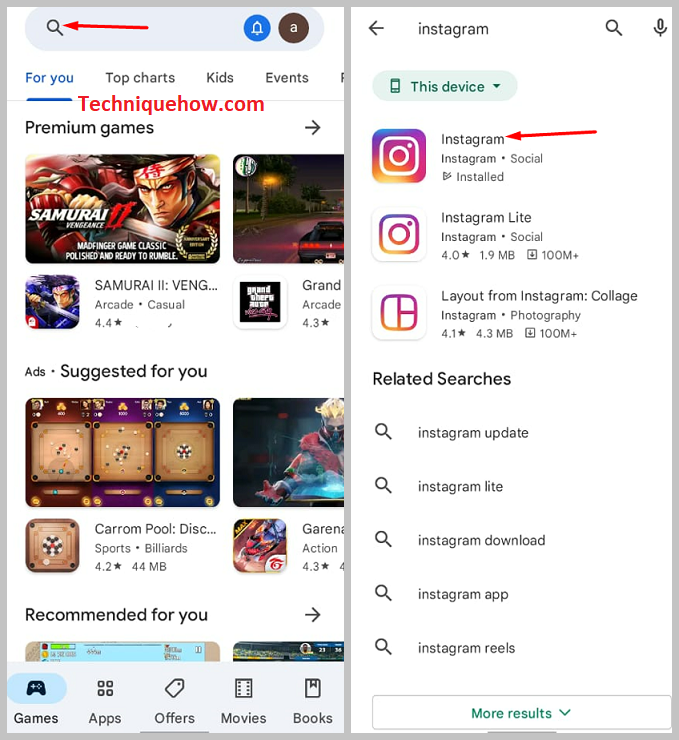 Step 3: If the app has an update, the button will say Update — tap it. Otherwise, it'll say Open, indicating you are already up to date.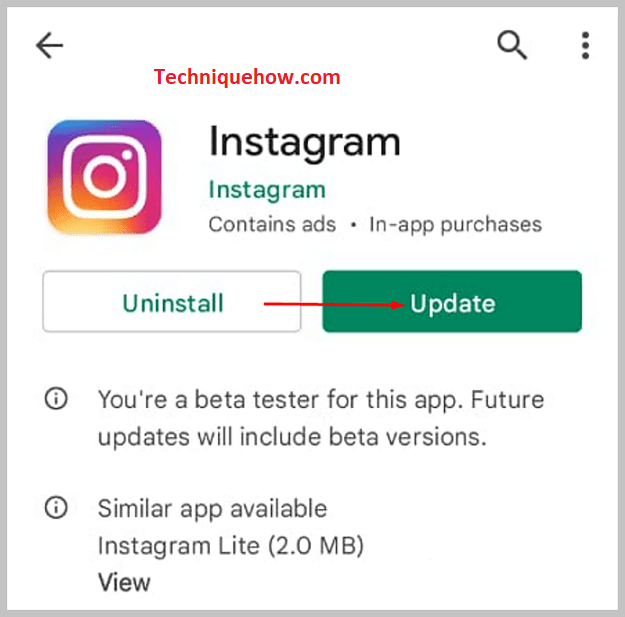 2. Sign Out and then Sign In back
Another way to troubleshoot your Instagram glitch is to sign out and then back in again. It's possible that when you log back in, the music feature will be restored. To do that:
🔴 Steps To Follow:
Step 1: Go to your profile page in the bottom-right corner.
Step 2: Tap the three-line menu at the top right of the page, and then tap Settings in the pop-up menu.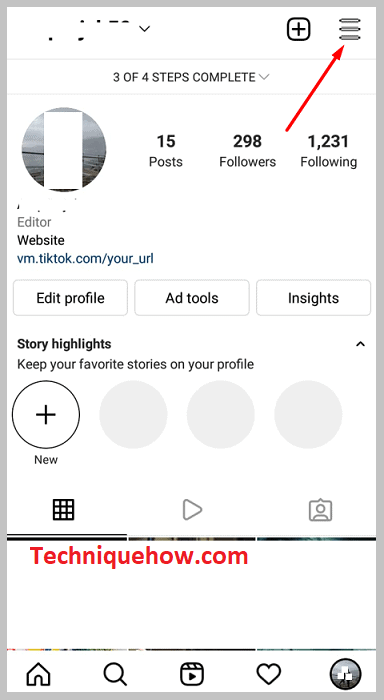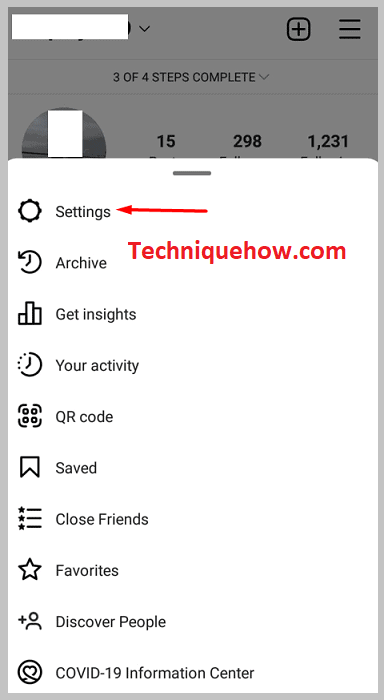 Step 3: Scroll to the bottom and tap Log Out.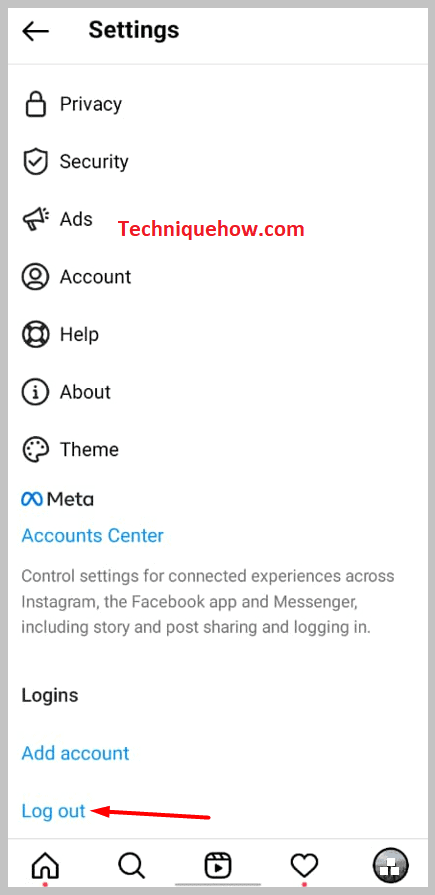 Step 4: Log back into Instagram using your usual Instagram account credentials.
3. Reinstall Instagram App
If logging out and back in again didn't resolve the problem, there might be a problem with your installation of the Instagram app, or the app's data cache could be corrupted and prevent the app from working properly.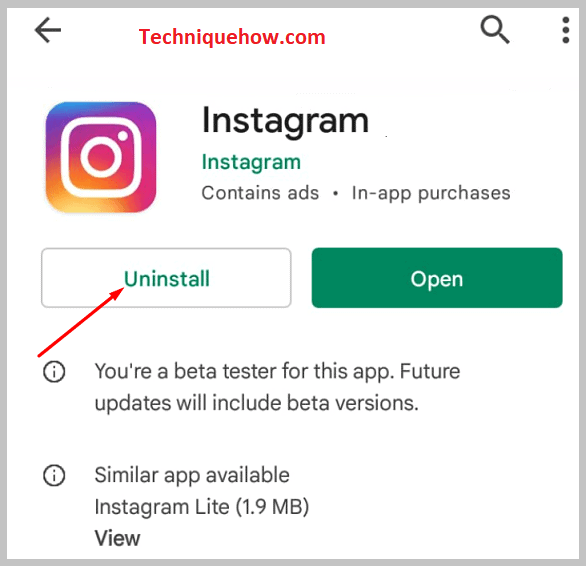 Either way, an easy fix is to uninstall the app and then reinstall it. You'll need to log back in with your usual account credentials, but nothing in your Instagram account will be lost. If you're using an iPhone, here is how to uninstall an app from your iPhone.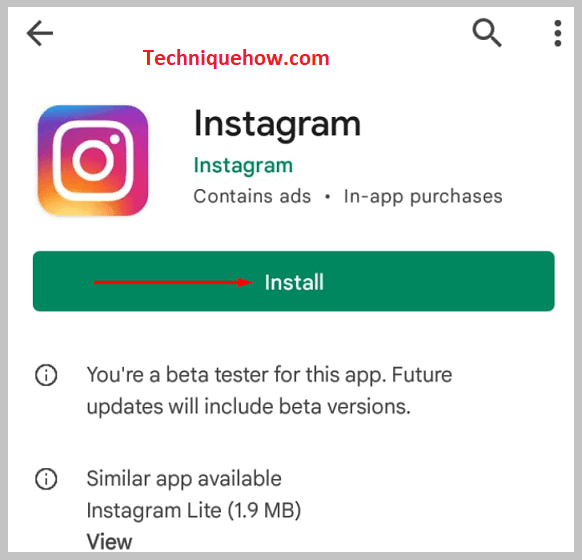 Similarly, you can uninstall Instagram from your Android device. Afterward, simply install a fresh version from Google Play or the App Store and log back in.
4. Switch To The Personal Account
Users have reported losing access to music when upgrading to an Instagram Business account.
If you're logged into a Professional account, it's easy to switch back to your account to see if that resolves your problem. Don't worry about losing access to your professional account — you can switch back and forth as often as you like.
This is only to get back your music sticker, and you don't need to keep being in the business account once you recover your music sticker back. To switch to a business account:
🔴 Steps To Follow:
Step 1: Open your device, Instagram, and log in, as usual, with your information. Now go to your profile page in the bottom-right corner.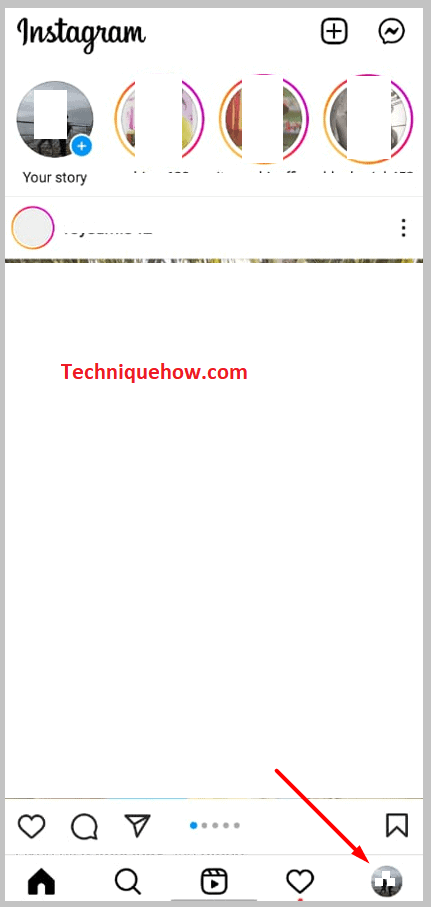 Step 2: Tap the three-line menu at the top right, and then tap' Settings' in the pop-up menu.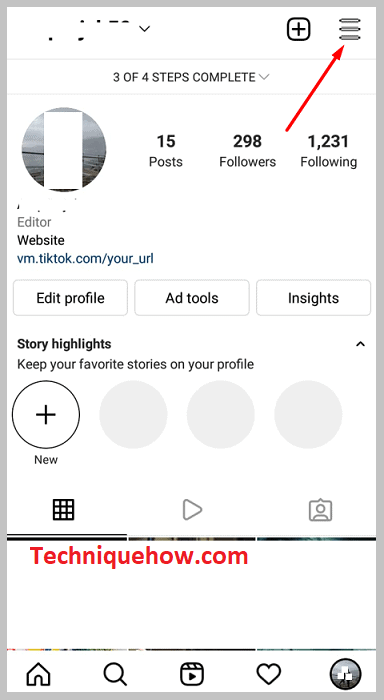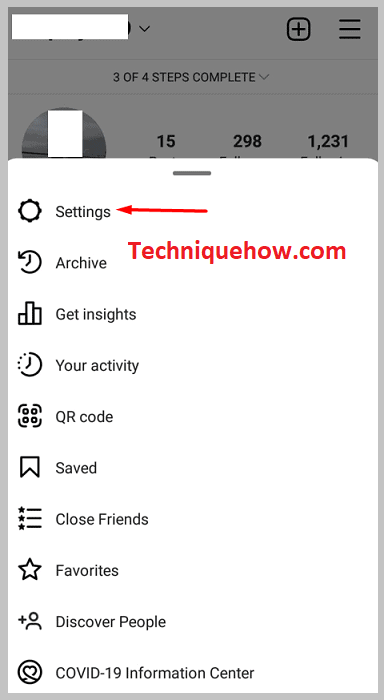 Step 3: Once on your settings page, tap 'Account'.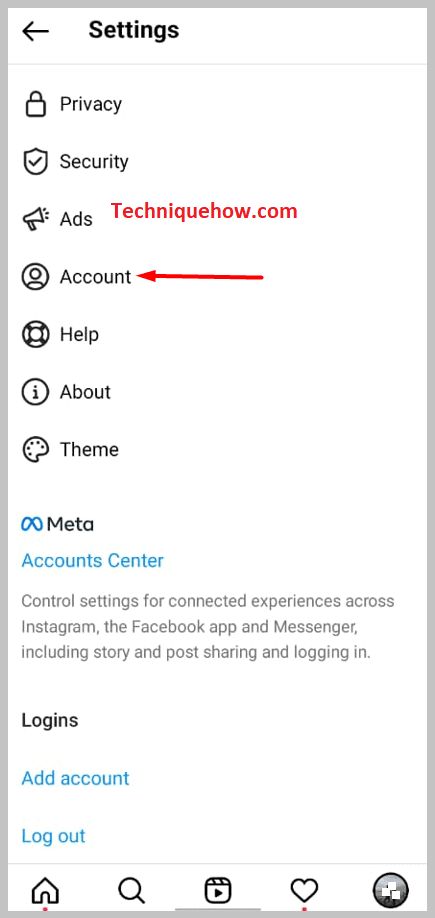 Step 4: Once you are done, scroll to the bottom and choose Switch to Personal Account.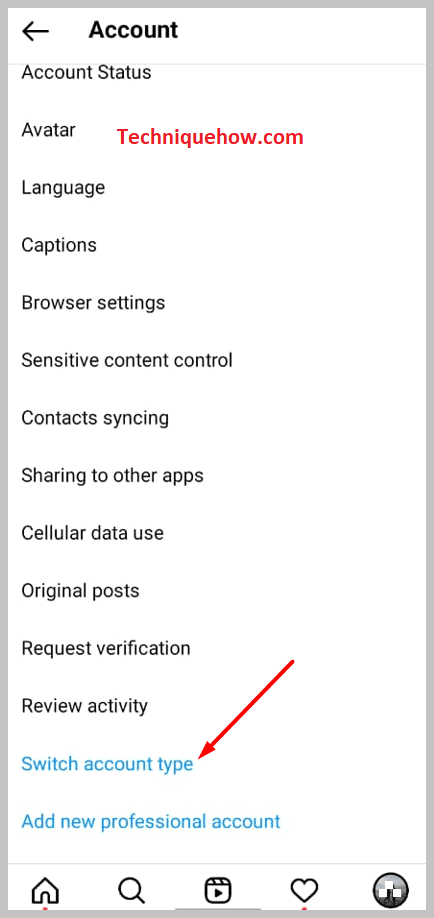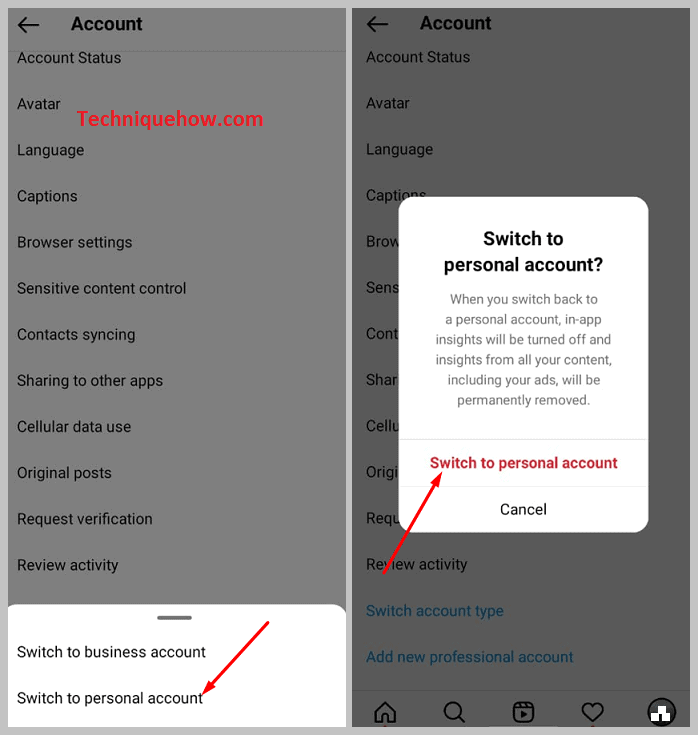 Now the music sticker might not get implemented immediately. The music feature might take time to work again in your account.
5. Use VPN to Access Instagram Music
Using a VPN can certainly help you unlock Instagram Music. It is not complicated well how that works that using a VPN application on your Android or iPhone will let you hide your real IP Address & you can replace it with any country's IP where Instagram Music Story is available.
Due to specific license restrictions, Instagram Music is currently available in limited countries, including the US, UK, Canada, New Zealand, Sweden, Denmark, Finland, France, Netherlands, Norway, Romania, Slovakia, Australia, Iceland & some regions of India. So using VPN, you can easily mask your IP address and access the music sticker for yourself on Instagram.
6. Contact Instagram Support Team
If none of these troubleshooting tips was able to restore Instagram Music on your device, it might be time to reach out to Instagram customer support. Instagram has a customer support phone number, a robust help center with support articles, FAQs, and a system for reporting problems.
For more information, all the details on contacting Instagram customer support are on the official Instagram website.
To access that, all you need to do is to open your device, your search engine, and search 'Instagram' or 'Instagram support service', and the official link pops up. Now visit that link and get to know the details and how you can contact them.
Also Read: