Your Quick Answer:
To know if someone is stalking you on Instagram or not, first check the activity of people on your posted pictures, videos, and story as well. 
What this means is, first, open any of your recently posted pictures or video and check the names of people on the likes list. With this, you will come to know who is consistently liking your pictures and commenting on your posts, other than your friends and followers.
Apart from these guessing techniques, some third-party applications can help you find the stalker. The two popular ones are – Followers + For Instagram & Analytics for Instagram Pro.
How to Know if Someone is Stalking You on Instagram:
Instagram app or the web does not provide any service by which you can learn who is regularly stalking you.
However, are many ways to guess who is stalking you on Instagram:
1. Using Followers+ App
With the help of 'Followers +, For Instagram' you can understand which of the people you follow on Instagram are following you back, the people who recently started following you, you unfollowed you, and many such things.
🔴 Steps To Follow:
Step 1: Go to 'Apple app store' and download the app, Followers +, For Instagram from the App Store.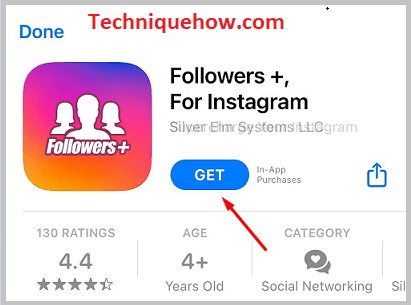 Step 2: After installation, open the and log in to it with your Instagram login id and password.
Step 3: On the app, at the bottom, you will find two options, on the left – "Profile" and on the right – "Settings".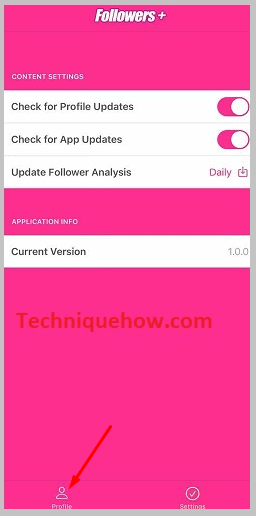 Step 4: First click on 'Settings' and enable the options which you want to know about, such as Check for Profile Updates, Update followers' analysis, etc.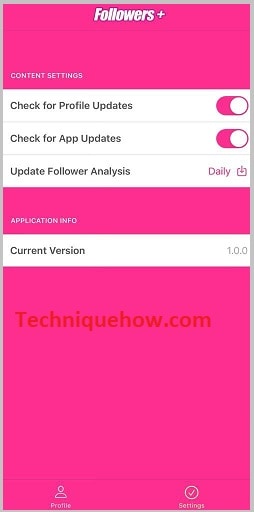 Step 5: Then, come back and click on 'Profile'. There go to options > "New Followers" and know the name.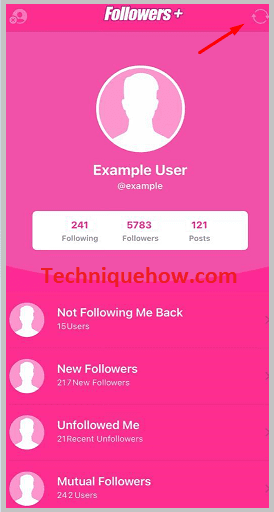 2. Using Instagram Pro Analytics
The second most popularly used app to find stalkers is – 'Analytics for Instagram Pro'. Using this application, you can find out who unfollowed you on Instagram, who is not following you back, who are the new followers, analytics graph, and more.
🔴 Steps To Follow:
Step 1: Download the app Analytics for Instagram Pro on the App Store (apple.com) from the App Store and install it.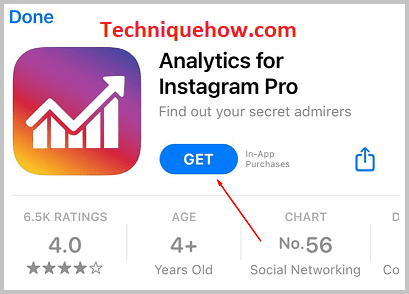 Step 2: After installation, log in to the app using your Instagram credentials.
Step 3: On the home page, you will find the option > "Secret Admirer". Click on it and check the list and names of the people on it.
3. Post a Story & Notice Viewers
People who follow you on Instagram are definitely who regularly see your posts and watch your stories. Except for those followers, there would be many people on Instagram who are visiting your profile and watching your stories. These are people who do not follow you but keep an update on you are real stalkers. 
The first way to know this is by posting a story and checking the viewer's list to find the stalker. This technique is very basic but works the best.
In the list of story viewers, you will mainly find your friends and connections, that is your followers on Instagram. These people are no doubt stalkers, but there are some other people as well who would be keeping an eye on your activity. You have to notice and find such people from the list. 
Now, what you have to do is, open your Instagram account and post a new story about anything. A random picture or a quote, anything, just to see the viewers.
Post the story and wait at least 4 to 5 hours and then open the story and click on the 'profile pictures' icon on the bottom left corner and see who has watched your story. Also, check once again after 12 to 14 hours of posting the story, till then, the maximum number of people would have seen it.
4. Check Activity from Others
The second way to find out the regular stalkers is by checking the activity of others. The activity of others means, who is steadily liking your posted pictures and videos as well as writing a comment. The person who is doing so is the stalker man.
Yes, no doubt they are stalkers. Even so, many people do not follow but like your posts. They do not want to appear in your followers or friends list, but consistently check your stuff on Instagram. Such people are regular stalkers and you have to find them out.
To do so, open your recently posted picture or video and click on the 'likes' below it. A list will come up on the screen with names who have liked your picture, scroll the list and check the activity of others. 
How to Stop Someone from Stalking on Instagram:
The best way to stop someone from stalking you on Instagram is by switching your public account to private. With this, only your friends and followers will be able to see your posts on Instagram.
To switch your account to a private account, follow the steps below:
Step 1: Open Instagram App > Go to Profile
Firstly, open your Instagram account and go to your "Profile Page".
Click on the "profile picture" icon, located in the lower right corner of the screen. Click on the "profile picture" icon and you will reach your "profile page".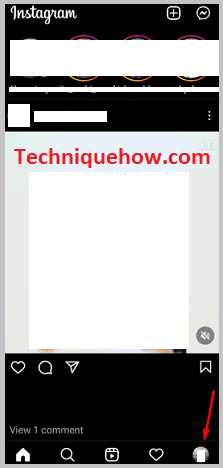 Step 2: Three Horizontal lines icon > Settings > Privacy
Now, on the profile page, click on the "Three horizontal lines", in the upper right corner of the profile page.
From the appeared menu, select > "Settings" and go to the settings section.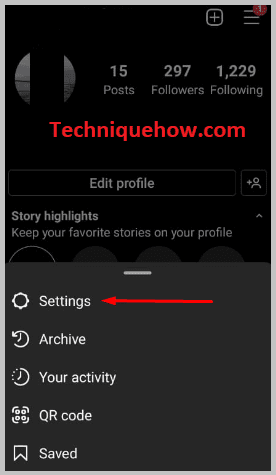 Over there, go to the "Privacy" option and open the tab. On the 'Privacy tab', look at the first option, it will be "Private Account".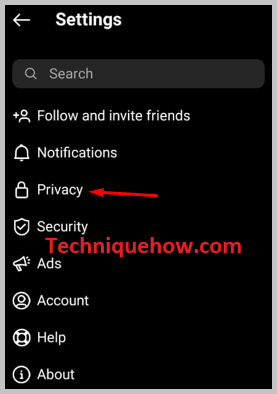 Step 3: Turn on the 'Private account' option
On the 'Privacy' tab, click and switch ON the 'Private account' toggle.
Now, only your Instagram connection/friends will see your activities, and no other people will be able to come to your account.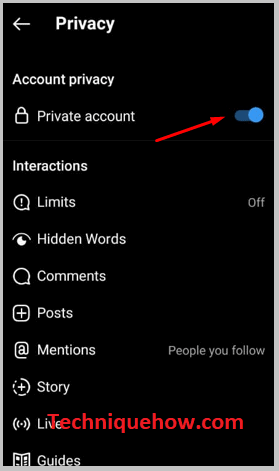 Also Read: