Your Quick Answer:
To make your own hashtag on Instagram, first of all, go to Instagram's search bar and check whether the hashtag you are planning to make already exists on Instagram or is unique. If unique, then copy it and come to your profile page.
On your profile page, open any published post. Click on 'Three-dots' and select "Edit". You will reach the "Edit Post" tab. Over there, go down to the caption and paste/type the newly created hashtag at the end. Do not forget to add the "#" symbol before your hashtag. 
Once done, hit the "Tick" icon on the top right corner to save the post. 
Next, refresh the profile page and open the edited post. Tap More in the caption and see how the hashtag is appearing in the caption box.
Thereafter, click on the hashtag and see whether a new tab with the name of the hashtag and posts is coming on the screen or not. If yes, then your 'Hashtag' is ready.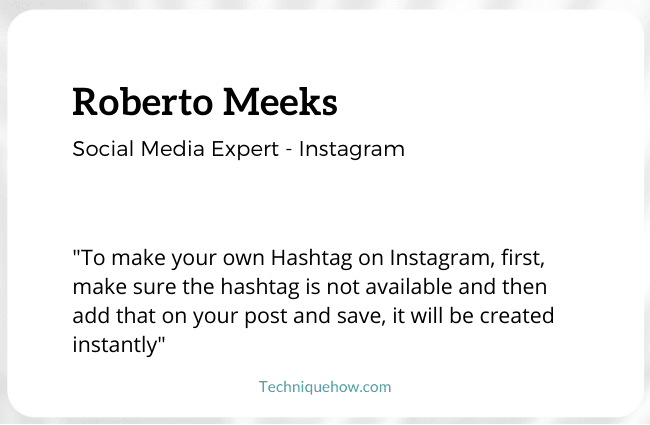 How To Create A Hashtag On Instagram:
Following is the procedure to make your own Hashtag on Instagram, without any copy of other users or copyright of other brands-
Step 1: Search Hashtag on Instagram and make sure it's not available
First of all, you have to be 100% sure that the hashtag you are planning to make does not exist on Instagram world. You have to check and make sure it's not available on Instagram.
To check, what you can do is, open your Instagram account and head towards the 'search' bar.
On the search bar type the full hashtag with the hashtag symbol "#" and hit the search bar. Click on > "See all results" and check under every tab like Top, Accounts, Audio, Tags, etc, whether anything similar appears or not.
If under every tab, "No result found for "#________", displays on the screen, then your route is all clear.
You can confidently use this hashtag to make your own custom one.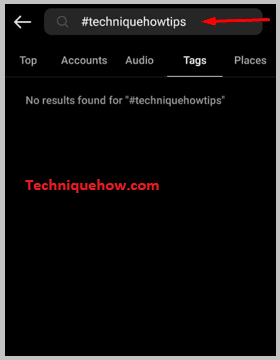 Step 2: Add the hashtag to the published post
After checking the hashtag, copy that hashtag and paste it into a safe place, so as to use it in the future. Here, one thing you should keep in mind is that you should the same hashtag every time you post a picture, story, IGTV, or reel.
Word to word the hashtag should be the same, otherwise, your hashtag won't get popular and no post will appear under either of the hashtags. Hence you must use the same hashtag everywhere even on your other social media accounts as well. 
Now, once the hashtag is checked and copied, go to your Instagram profile page and open any of your published posts. Click on the 'Three dots' in the upper right corner of the post and select > "Edit".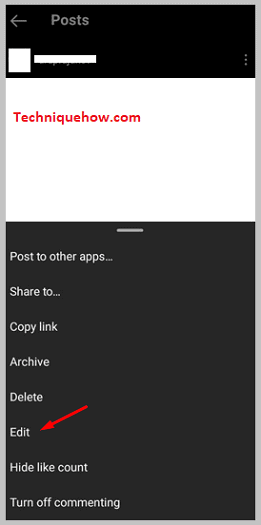 Step 3: Enter that New Hashtag
On the 'Edit' post tab, just below the picture, you will see the caption that you have used for that picture.
Now, at the end of the caption, you have to add this hashtag. It is recommended to copy & paste the hashtag so that there is no chance of mistakes in typing the hashtag.
So, at the end of the caption in all your posts, add your created hashtag with the "#" symbol. Adjust everything in the caption space as you want it to appear under the final post.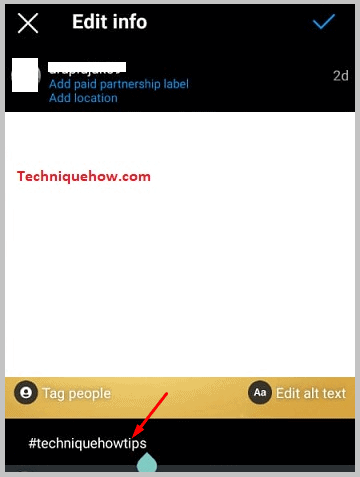 Step 4: Tap on the 'Tick' icon to Save
Once done adding the hashtag and adjusting the caption, lastly, hit the "Tick" icon on the upper right corner of the 'Edit Post' screen. This will save your post as well as your newly created hashtag. 
In this way have to add (paste) the hashtag at the end of the caption on your every photo, reel, story, and IGTV. The more you use the hashtag the faster it will get ranked on Instagram and Google.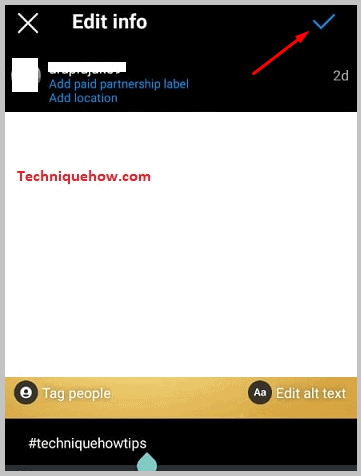 Step 5: Now, tap on 'Hashtag' and it's Ready
After posting the photo in which you added the hashtag, open that picture to see how it is looking.
Now, to see the hashtag in the caption, tap on "More" and look at how it is going to appear on Instagram feeds.
After that, click on your hashtag in the caption and a new page will open, with the heading "#________" and under it will appear all the posts in which this hashtag is used.
Well, with this your caption is READY!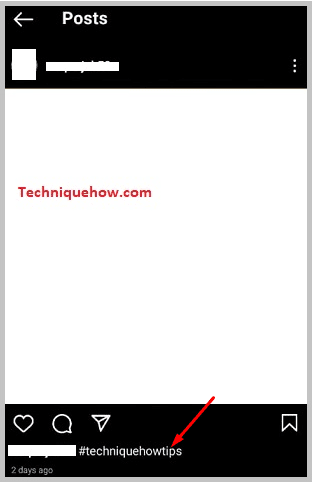 🔯 Conditions to make your own 'Hashtags' on Instagram:
The condition to make your own 'Hashtags' on Instagram is very simple. It should be unique, not a copy of other creators with absolutely no copyright. That's it. These are the basic rules for creating your Hashtags on any social media.
Let's discuss the conditions in detail:
1. The Hashtag should not Exist Already
The first condition is that, on whatever topic you make a Hashtag, it should not exist, already. If any Hashtags already exist in the Instagram world, then how will you say these are created by you? Hence, your hashtags should be new, trending, and not already existing in the market.
Along with that, if your hashtag is not related to your business or any brand, then another very important thing is your hashtag should be related to the trending stuff.
It is reported in a study, that trending stuff has the capability to make the basic hashtag go viral.
Hence, your hashtag should be new, trending, and not an already existing one.
2. It should not be created by any other user
The second condition is that your hashtag should not be created by any other user or hashtag creator.
If your hashtag matches the hashtag of any other user on Instagram, then it will create a big controversy. You will get trapped in an unnecessary issue.
So, it is recommended to create a hashtag that is completely yours, not even by mistake it should not match with other users or hashtag creators.
3. Don't Use any Copyright Hashtags
Last and the most important condition is don't use any 'Copyright' hashtags. Copyright is a crime and people are very conscious about their hashtags, their popularity, etc.
So, not even by mistake, this should happen. You should not be using any hashtag that can relate to any third-party institutions and companies. If you are using the hashtag of any third-party brand or company, then you should ask them first, have written consent, and use it.
Make a hashtag that is related to your business, your brand, your Instagram profile, etc, but never think of copying others and the copyright of other companies.
These were the few most important condition for making your own hashtags. Other than this, there are so many conditions that one has to be aware of.
The Bottom Lines:
To create a hashtag, one must only keep a few things in mind, that is, it should be unique, new, and copyright free.
Also, one must check under the 'search bar' whether it is unique or not. If it's unique and there is no similar hashtag, then everything is fine. You can create thousands of such hashtags and use them under your posts.
Also Read: